Payments. Paying online with a bank card
Our site allows purchases online, and you can pay for our Product by using Visa or MasterCard bank cards. After accepting the purchase of the Product selected, a secure window with the CloudPayments processing service will open, where you need to enter the information of your bankcard. 3D Secure is used for additional user verification. If your bank supports this technology, you will be redirected to their server for additional authentication. You can find more information about additional authentication methods by contacting the bank, which issued the card to you.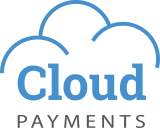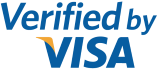 Security guarantee
CloudPayments system protects and processes your bankcard information according to PCI DSS 3.0 security standard. The information to the payment system is sent encrypted with the use of SSL encryption technology. Further information processing is done through closed banking networks, which have the highest security measures in place. CloudPayments does not send or give your bankcard information to any third party. 3D Secure technology is used for additional user verification.
Online payments safety
The information you enter (name, address, phone number, email, credit card number) is confidential and is never shared with anyone. Your credit card information is always sent encrypted and is not stored on our Web-server. Bank guarantees the safety of all processed online payments. All operations done with the payment cards are done according to the requirements listed by VISA International, MasterCard, and other payments systems. Special technology is used to send the information to ensure security of online purchases, and the information is processed on a secure high-tech server of the processing company.
Manage subscriptions
To upgrade or downgrade your account go to account settings (Personal>Account), choose the pricing plan and click "Upgrade". If you change your service level (downgrade it), you may cause the loss of Content or features for your account. Flowlu does not accept any liability for such loss. You may cancel your subscription to the Service at anytime, and cancellation will be effective immediately. If you have any questions about the payment procedure, we will be more than happy to answer all your questions by e-mail address: support@flowlu.com
Money refund
WE DO NOT PROVIDE REFUNDS FOR ANY PARTIAL SUBSCRIPTION PERIODS OR ANY FEATURE OF COMPONENT THAT YOU HAVE PAID FOR BUT NOT USED.
Legal Entity
Sole Proprietor Aleksei A. Iuzepchuk
Chicherina st., 30A-12
Chelyabinsk, Russia, 454000
TaxID #744714799180
Sole Proprietor ID #307744729700040
E-mail: support@flowlu.com
Website: www.flowlu.com
Phone: +7 (499) 499-40-78