How to take a task or return task for resubmission?
---
After finishing task, if needed, assignee fills in report in the following tab and presses "Complete" button.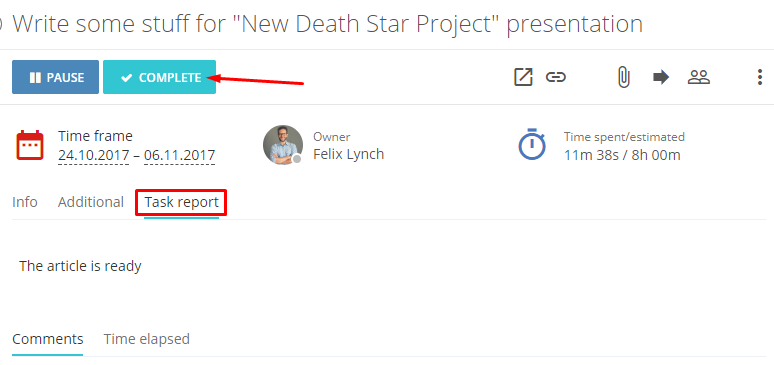 Following events occur:
assignee's tasks moves to "Waiting for approval" folder and stays in this folder until owner approves it or resubmits to revision;
owner gets notification on the fact that assignee considers his work done and will return to the task in case any objection occurs
task moves from "Assigned to" folder to "Needs my approval" folder in owner's account
Furthermore, task owner is able to:
resubmit task to revision (1), commenting on what assignee did wrong;
approve task (2);
assign a grade - "Good" or "Bad" (3).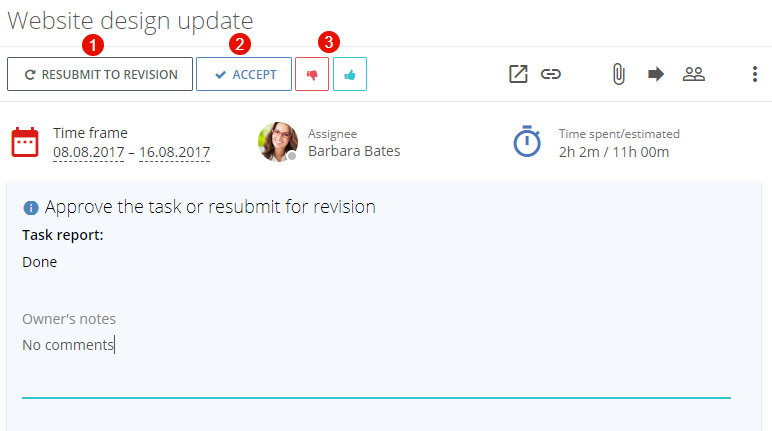 Anyway, whether task is approved or not – assignee gets notification on such result.

At the end of the month grades assigned to finished tasks and number of tasks resubmitted to revision form quality indicator.
---