Project Invoicing
---
You can issue invoices linked to the project by clicking in the Create button.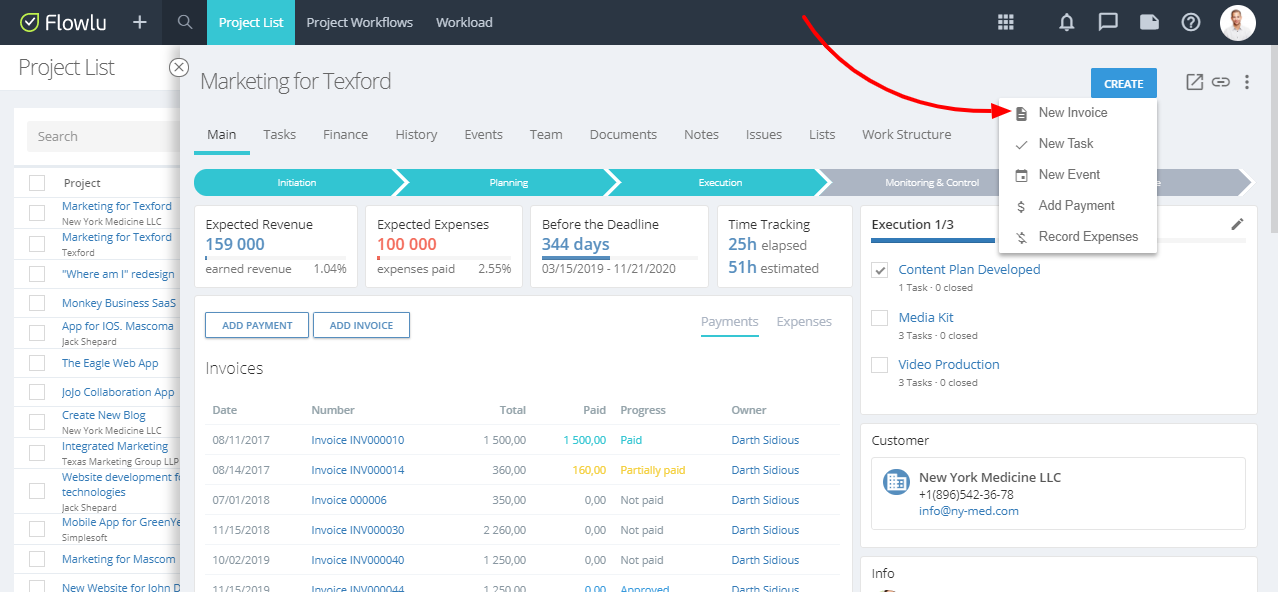 In order for a project manager to create invoices for a project, this person needs access to the Finance. To issue the invoices, a project manager needs to have at least an Employee access right.

After the invoice is issued, the project manager can send it to the client via email option, share it via a direct external link, download or print it.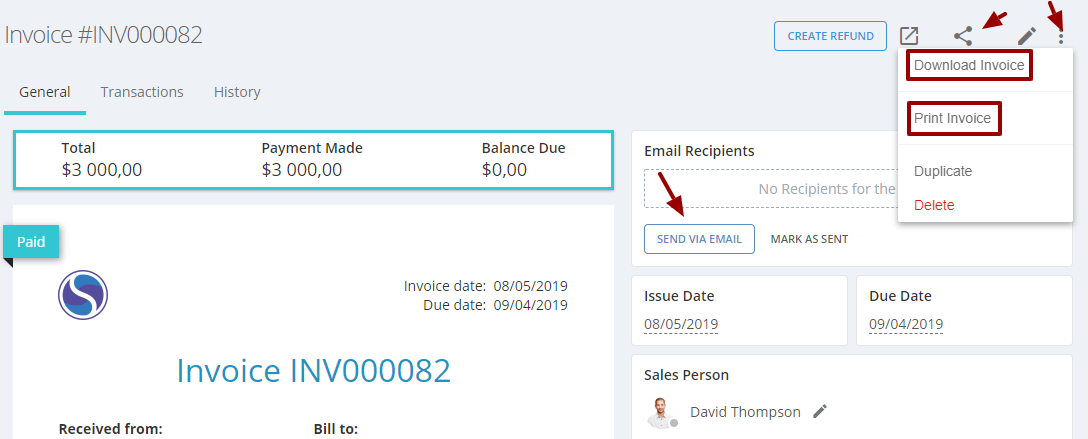 By using the external link, the customer can make a payment from the invoice, or print it.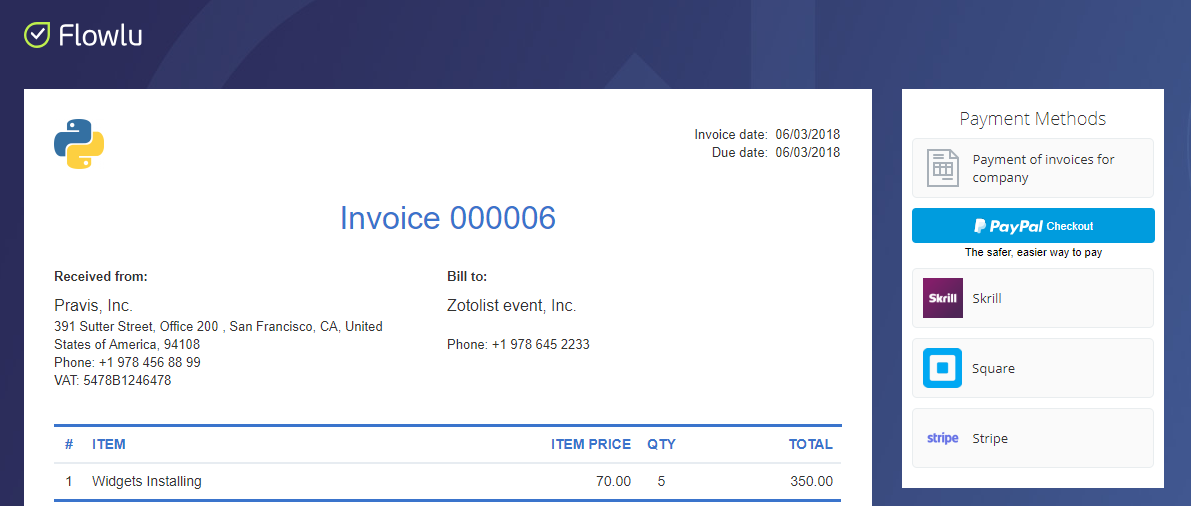 In each project, the project manager can keep track of the status of all project invoices.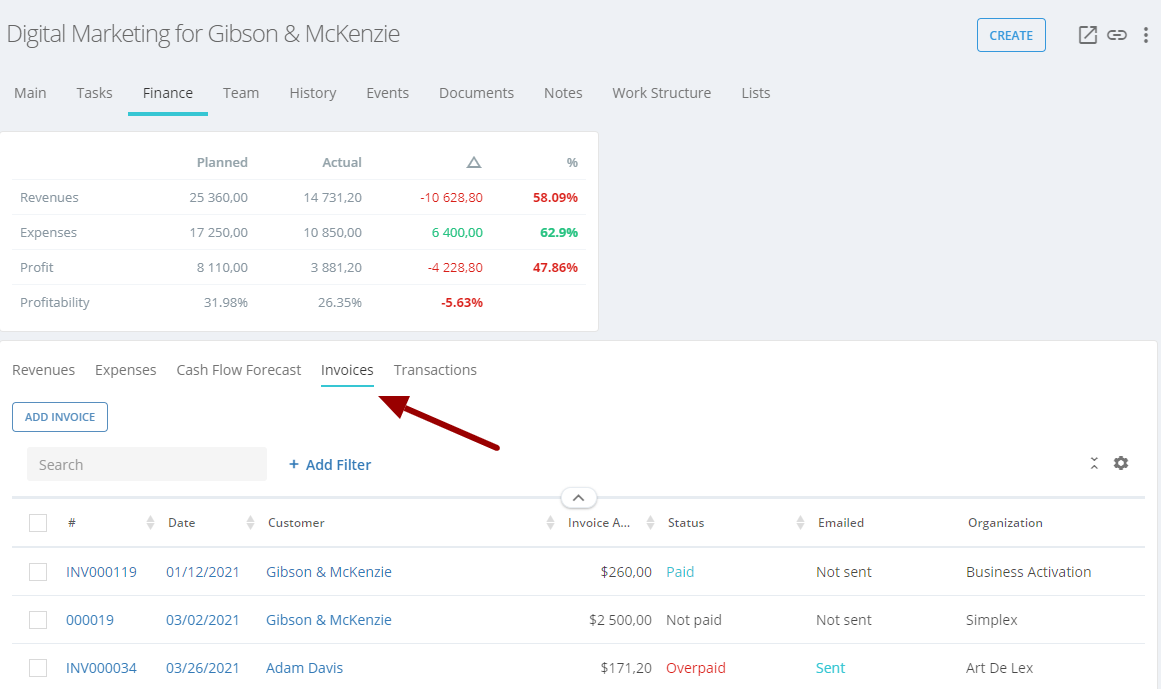 ---