How to Issue Project Invoices?
---
The project invoices are created on the sidebar: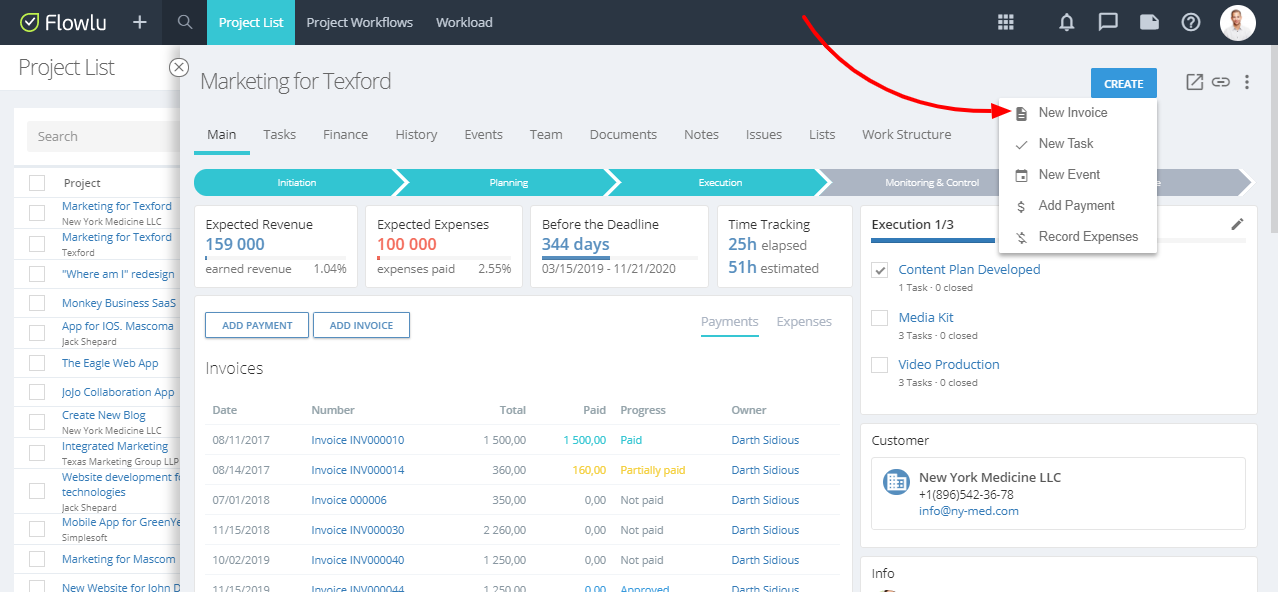 You can prepare as many invoices as you need.
In order for a project manager to create invoices for his project, he must have access to the Finance app. To issue the invoices, he needs to have Employee access rights.
As a reminder, access rights for all applications can be assigned in the User List section of the user profile.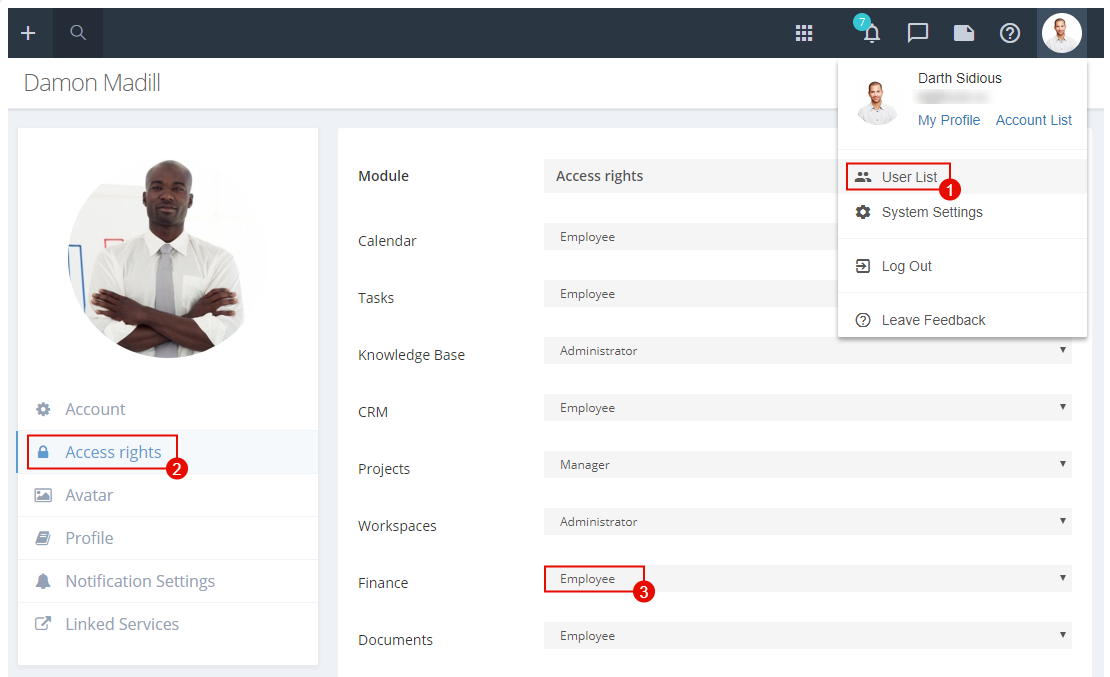 Or in the Main System settings: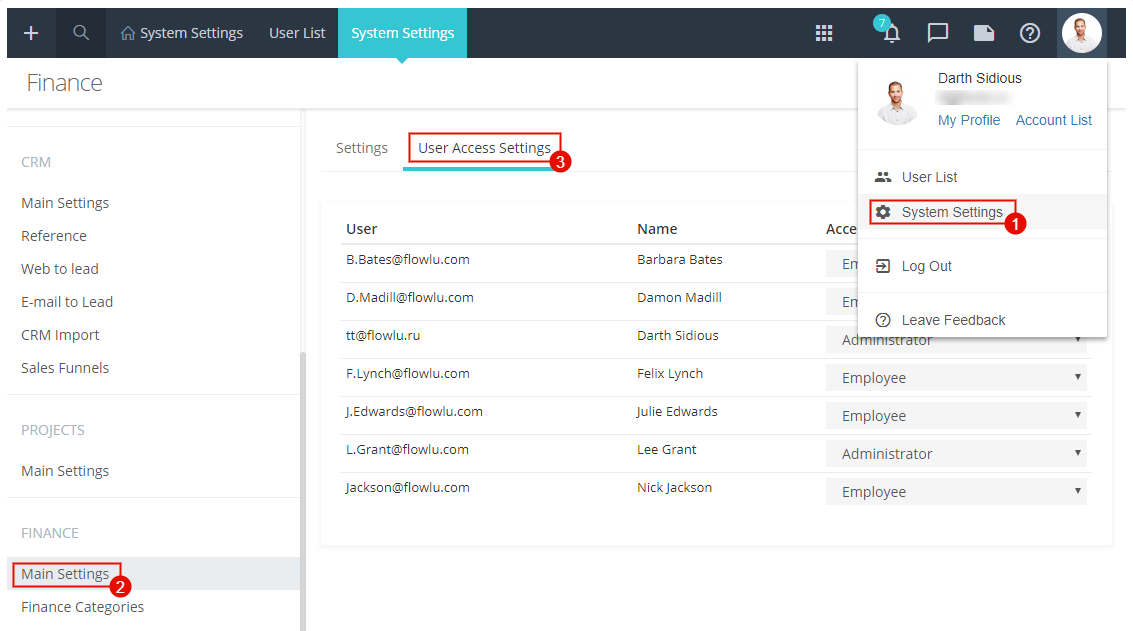 After the invoice is issued, the project manager can send it to the client via e-mail for payment (1), share with the client via a direct external link (2) or print it (3).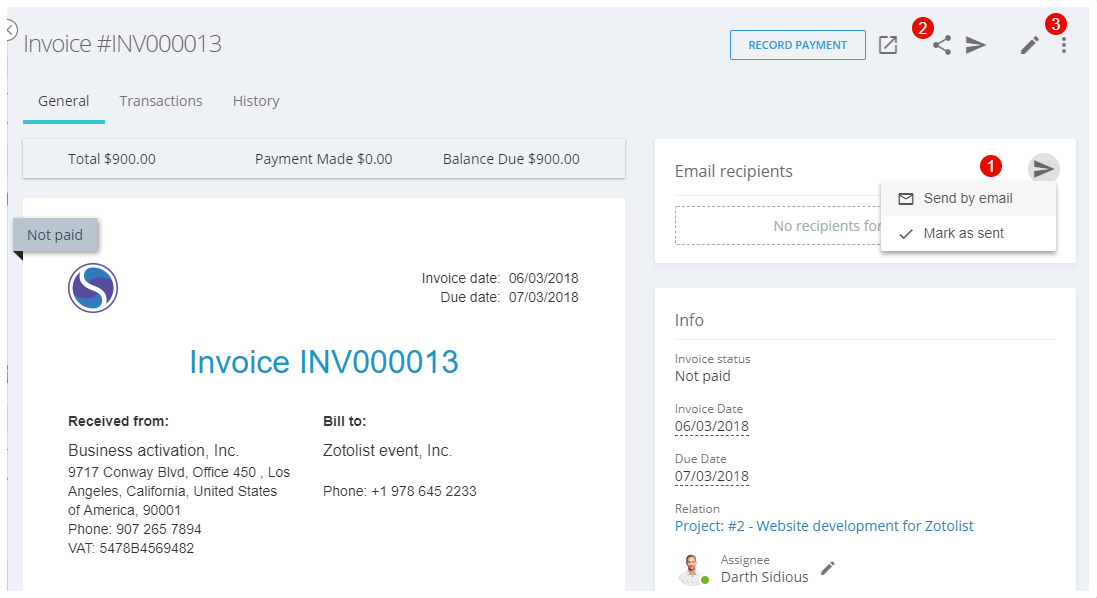 By using the direct external link, the customer will be able to make a payment for the invoice, if there is payment processing integration, or print it.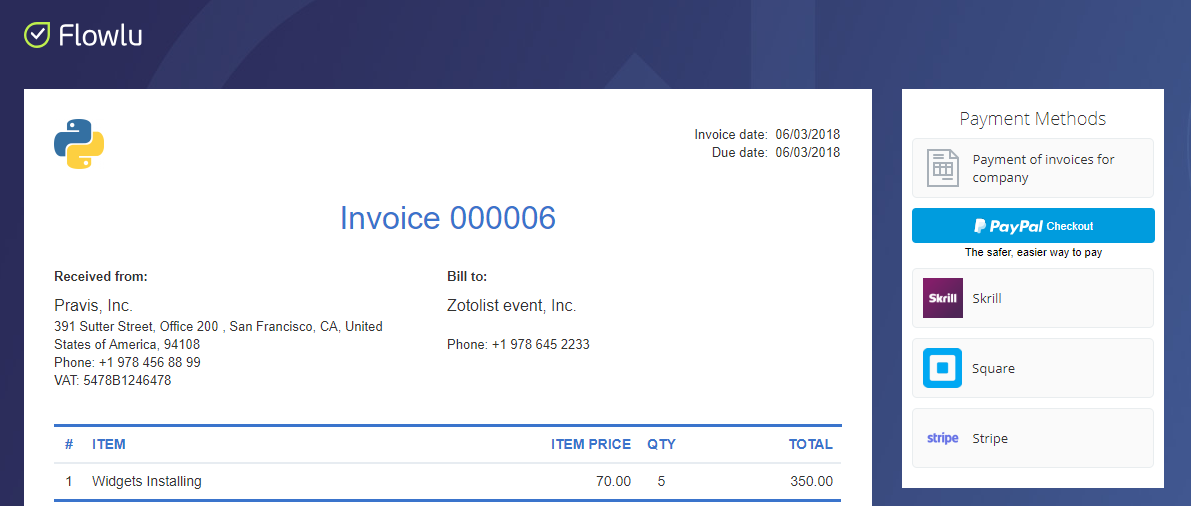 On the project detailed page and in the list of all invoices the manager can track the status of invoices and remind the clients about the invoice payments on time.