How to Fill In Your Profile
---
After signing up, you can fill in your profile and add a personal photo. To do this, click on your profile photo in the top right corner.

Here are the following options:
to go to the profile settings where you can fill in or update your information and set up notifications;
to change your account, if you have several ones in Flowlu;
to access My Subscription, User Management, and System Settings;
to log out.
To fill in your profile, click My Profile button. Here you can find the tabs for the profile settings.

The Account is the main tab. Specify the following:
Name
Date of birth (it will be displayed in the feed)
Time zone
The time zone settings in a personal profile for each employee comes in handy when your team is working in different time zones. Everyone will see the relevant time in messages and comments.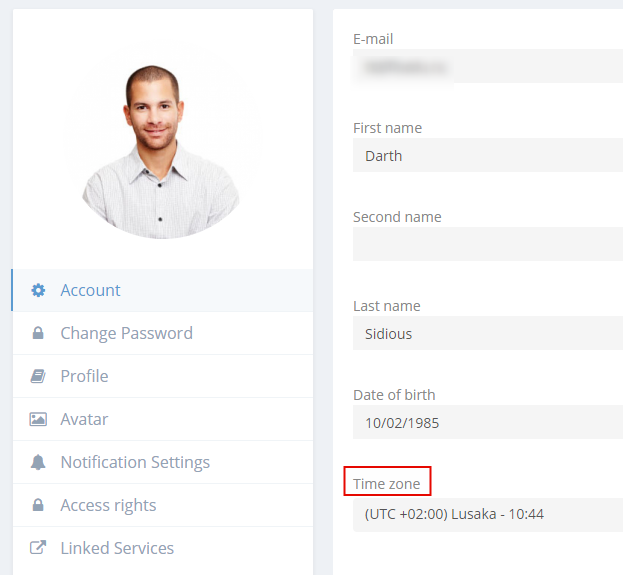 The time zone settings for the whole website are displayed in the System Settings.
Here you can also change the main menu layout. It can be displayed as the sidebar menu or at the top navigation bar.

Under the Avatar tab, you can download your profile photo by clicking on the Browse button. Choose a file on your computer and press the Save button. After your photo is uploaded, you can crop the visible area.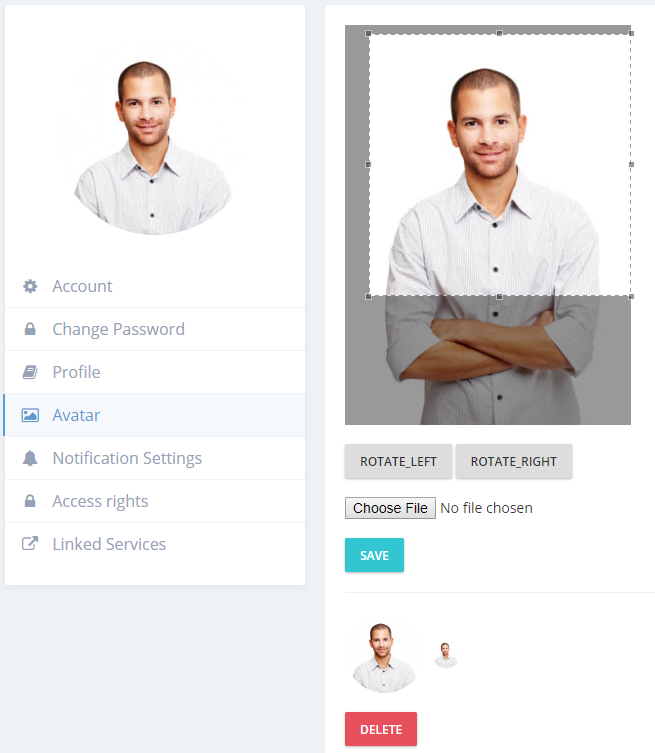 Under the Change Password tab, you can quickly change your password at any time. For this purpose, you need to enter your current password, then your new password and confirm new password one more time. Your password cannot be shorter than 6 characters.
Under the Profile tab, you can specify all the information needed to get in touch with you.
Under the Notification Settings tab, all notifications in your account are turned on by default. You can set notifications for your account by yourself. For this purpose, check the box next to notification, you need to turn off. For example, you would like to know when an invoice is paid, but you do not want to see notifications on requests of invoice approval. Deactivate relevant settings not to see this information.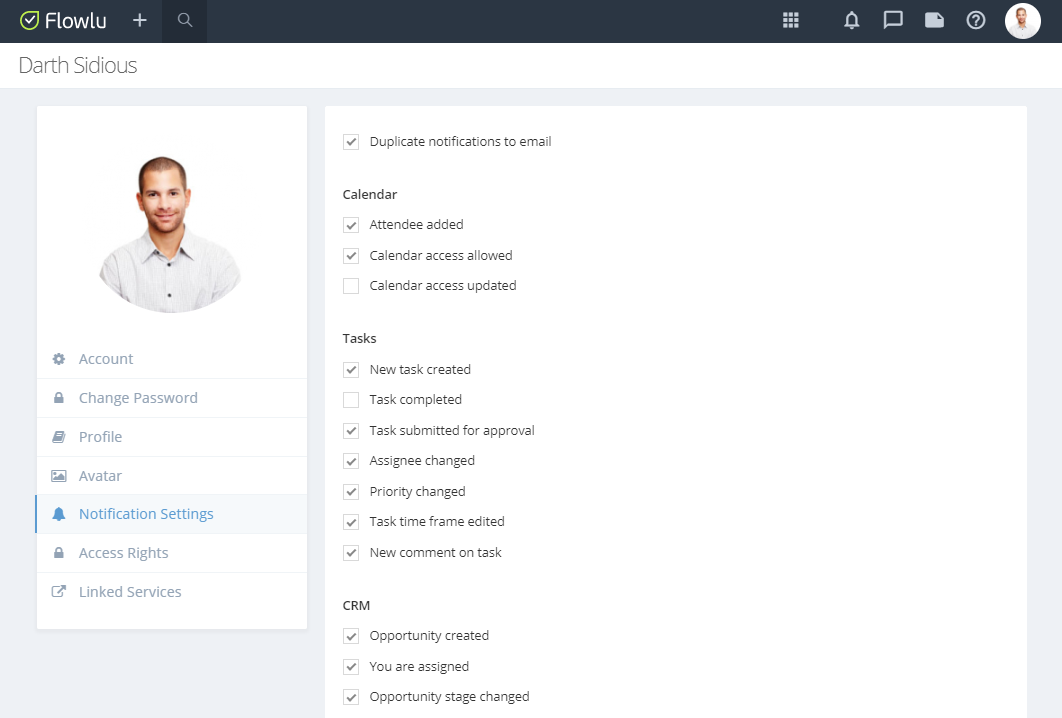 Under the Linked Services tab, you can connect your Flowlu profile to Google account for quick authorization. Choose Linked Services in the profile settings, a page for google account connection opens in a new tab.

After this, click on the Google button, and the window for entering the Google account opens. Choose google account that you want to link to your Flowlu profile.

---