How to Invite User to Join a Team?
---
After you have created an account and filled in all the necessary information, it's high time you invited a team.
It is very easy to do—just add a new user and send an invitation. There are two ways to do it:
add a user using the top menu, where tasks, companies, deals are created
or, via the user management in your profile
To add a new user using the top menu, click on the "+" button to the left next to the Flowlu logo. Choose the New user button.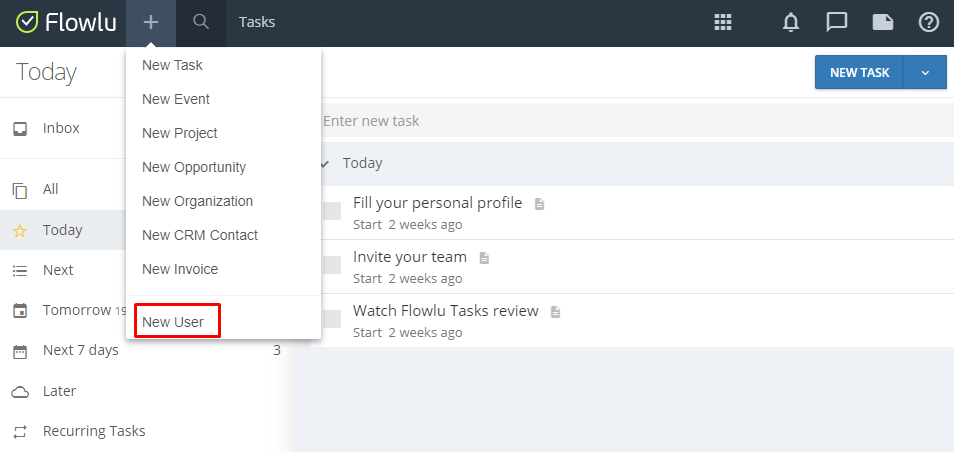 The other way is to click on your avatar and go to the User Management.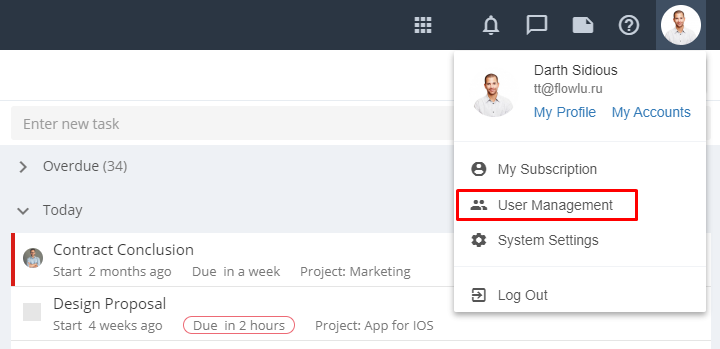 Then, press the Invite New User button.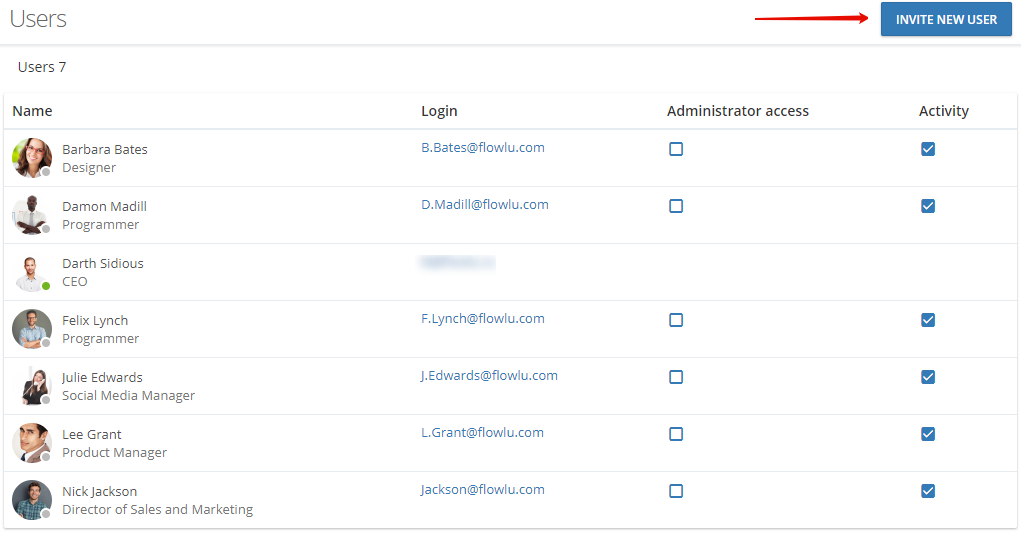 In the opened slide panel, choose your employee e-mail. Other sections can be filled in by a user later.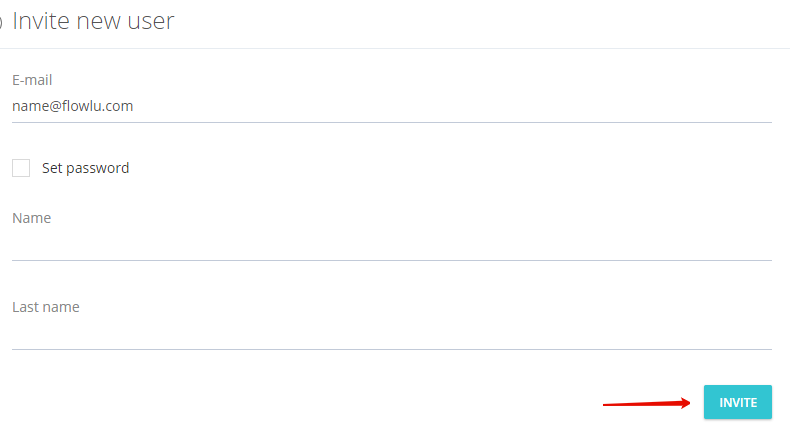 After sending an invitation to the employee's e-mail, he/she will get an invitation which contains links to the portal and an automatically generated password. You can set a password for entering the system manually and then tell it to your colleague. For this purpose check Set password.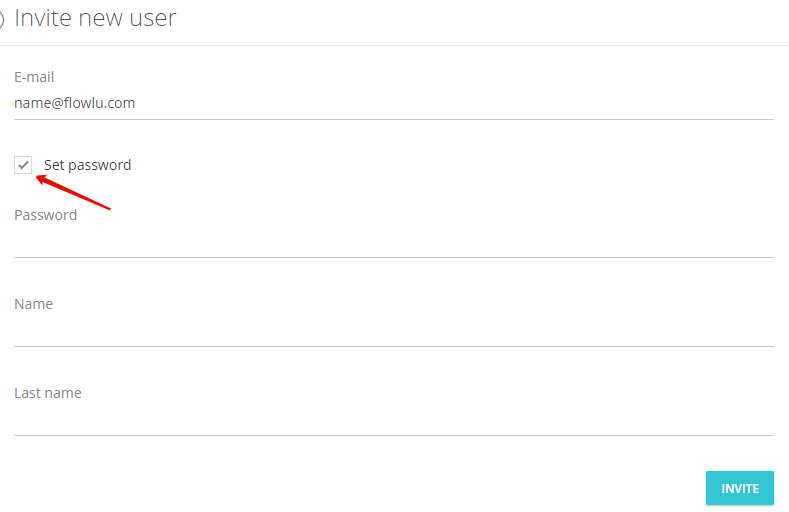 In this case, your colleague will get only one link to log in.
By accessing system, user can enter information in his profile, upload an avatar, change a password in the profile settings.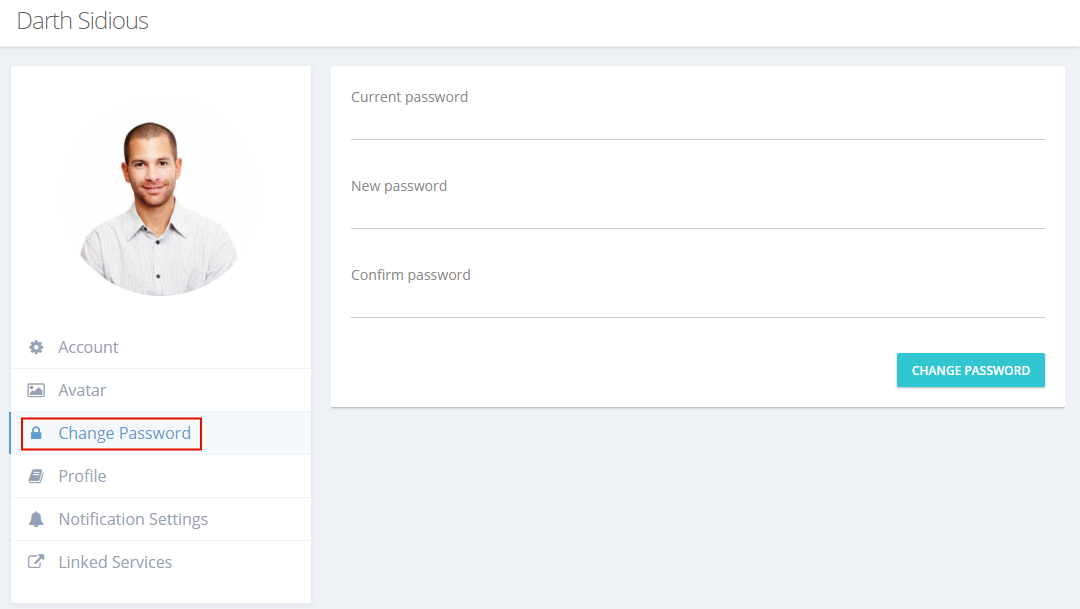 ---