How to Set Up Access Rights
How to Set Up Access Rights
---
For every Flowlu application, you can set certain access rights for each teammate.

The invited team members get limited access to all installed Flowlu applications by default. They see only those tasks, opportunities, projects and other features which they take part in. You can change access to your applications on your own — set administrator role for your teammate or deny the access.
There are three ways to set access rights.
Method #1. In Employee's Profile
Go to My Team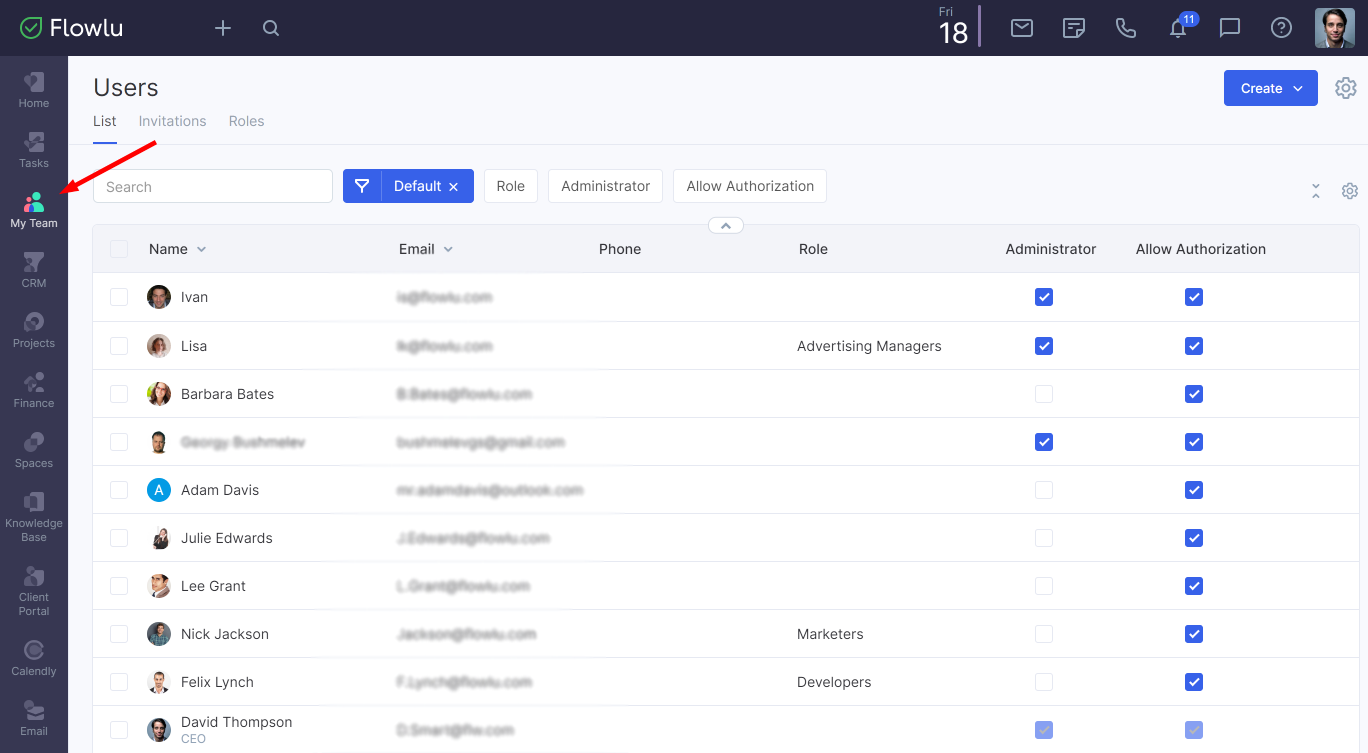 Click on the username that you want to set access rights for and you will get to his/her profile.

Click the pen icon.

To set access rights, go to Access rights tab.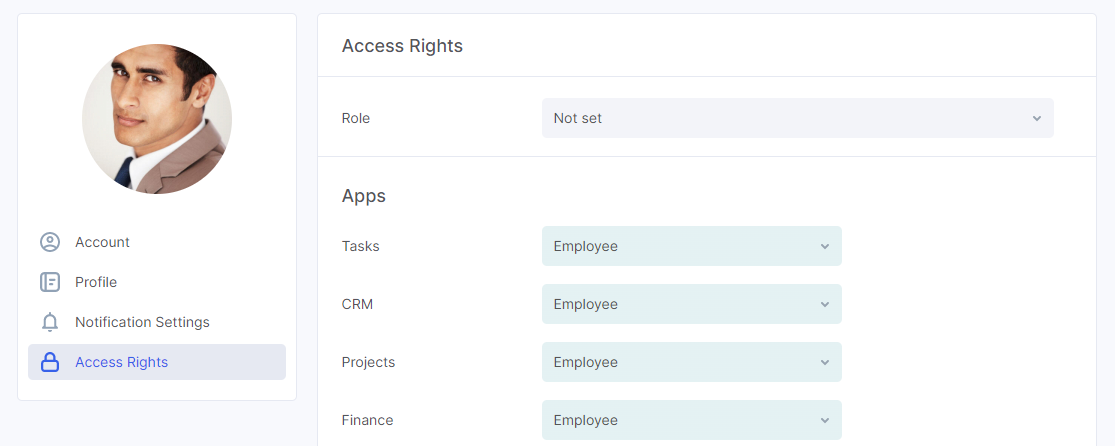 In this tab, all installed applications will be displayed. You can set up access rights for each employee depending on their role in the company. When you choose a permission, the settings will be automatically saved.
You can go quickly to employee profile settings out of any section where his username is clickable. For example, out of the feed, tasks, projects and so on.

Method #2. In Each Module or Application Settings
Go to the Portal Settings.
The main settings page will be opened. In the menu to the left, you will see applications with various tabs to set up.
Choose a certain application, click on the Main Settings button and go to the Users Access Settings. Define permissions for every employee. When you choose a role, settings are saved automatically.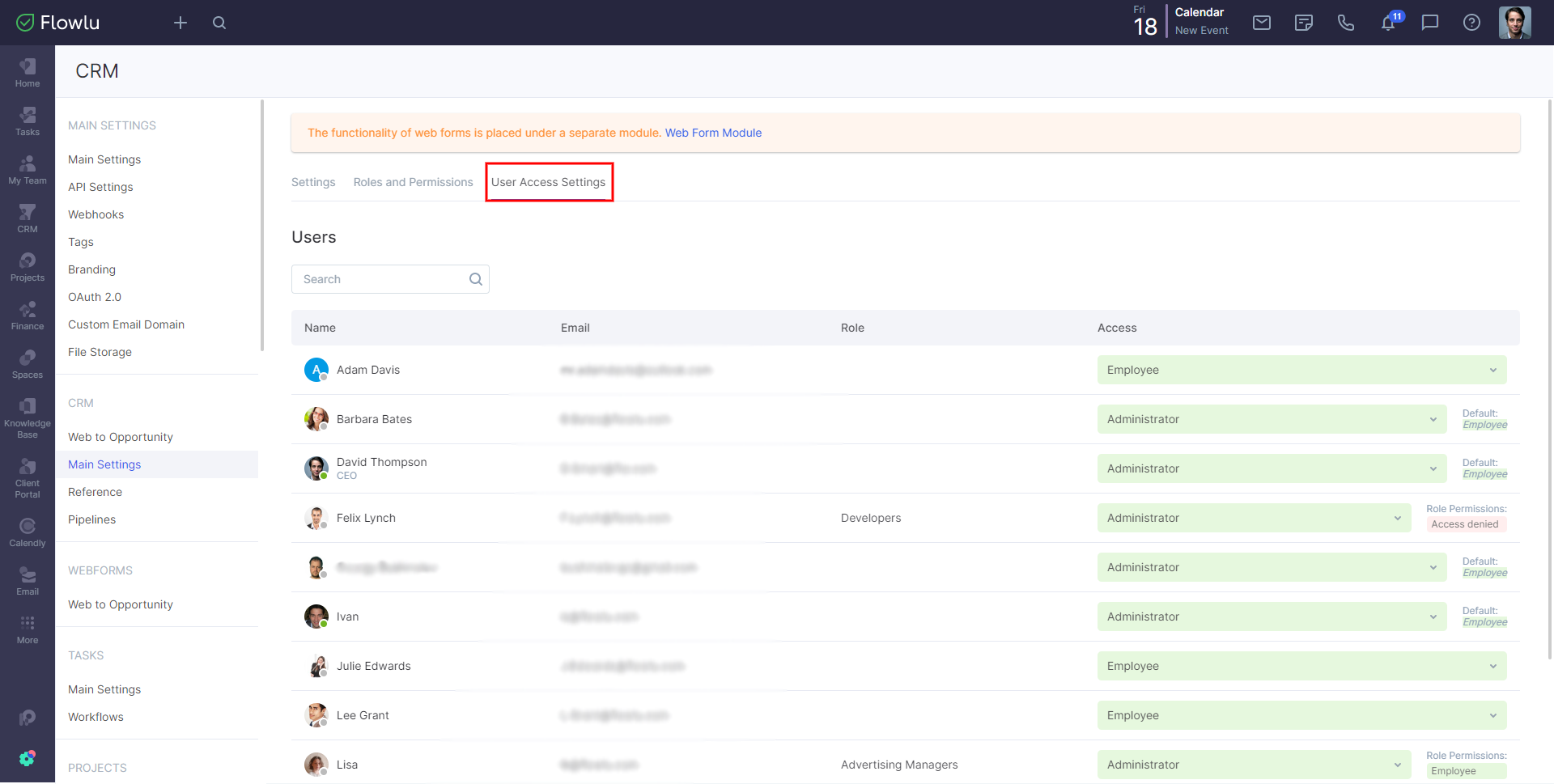 Method #3. In the Marketplace Module
Open the marketplace: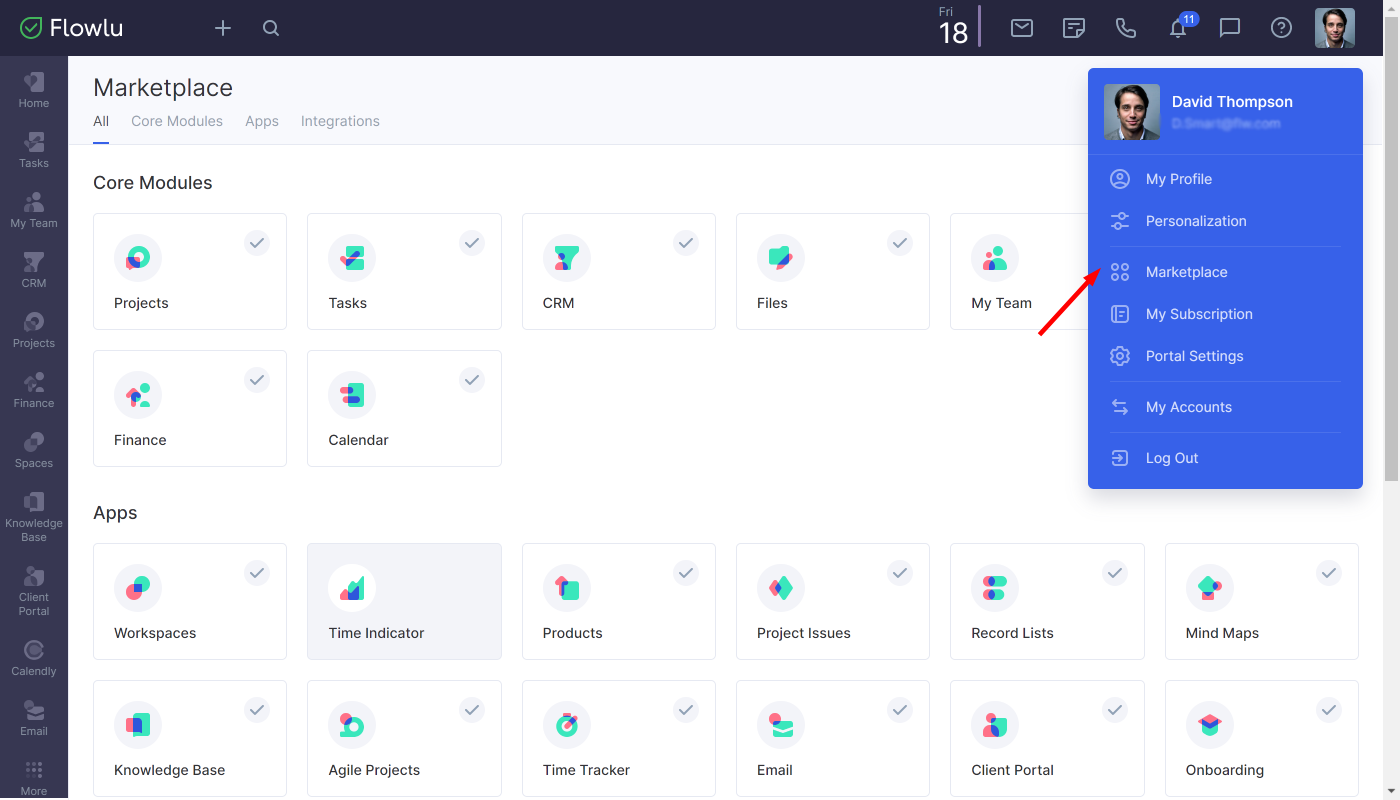 Select the module and go to the settings → User Access Settings.

Choose a colleague you need and set up his/her role. You can grant full or limited access to an employee or deny any access. In this case, the application will not be displayed in the teammate's menu, neither he/she will be able to go to an application via the link.
Find out more on every user permission in the Knowledge base.