Tags
Tags
---
In Flowlu, you can tag tasks, projects, contacts, organizations, products and services, Agile issues, knowledge base articles. With tags, you can filter your data and easily find the right information.
How to create a tag
You can create a tag when adding a new tag anywhere in your account where tags are available.
For example, you can create a tag in the project record, task, contact, etc.
When you click Add Tag, a dropdown of all tags will appear.
Enter the tag name and press Enter to save.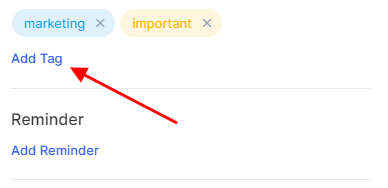 How to tag an object
While creating or viewing an object, click the Add tag button. Find the appropriate tag using search.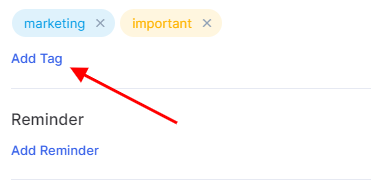 How to manage tags
If you need to delete or edit the existing tags, go to Portal Settings → Tags. Choose a tag and select the appropriate option.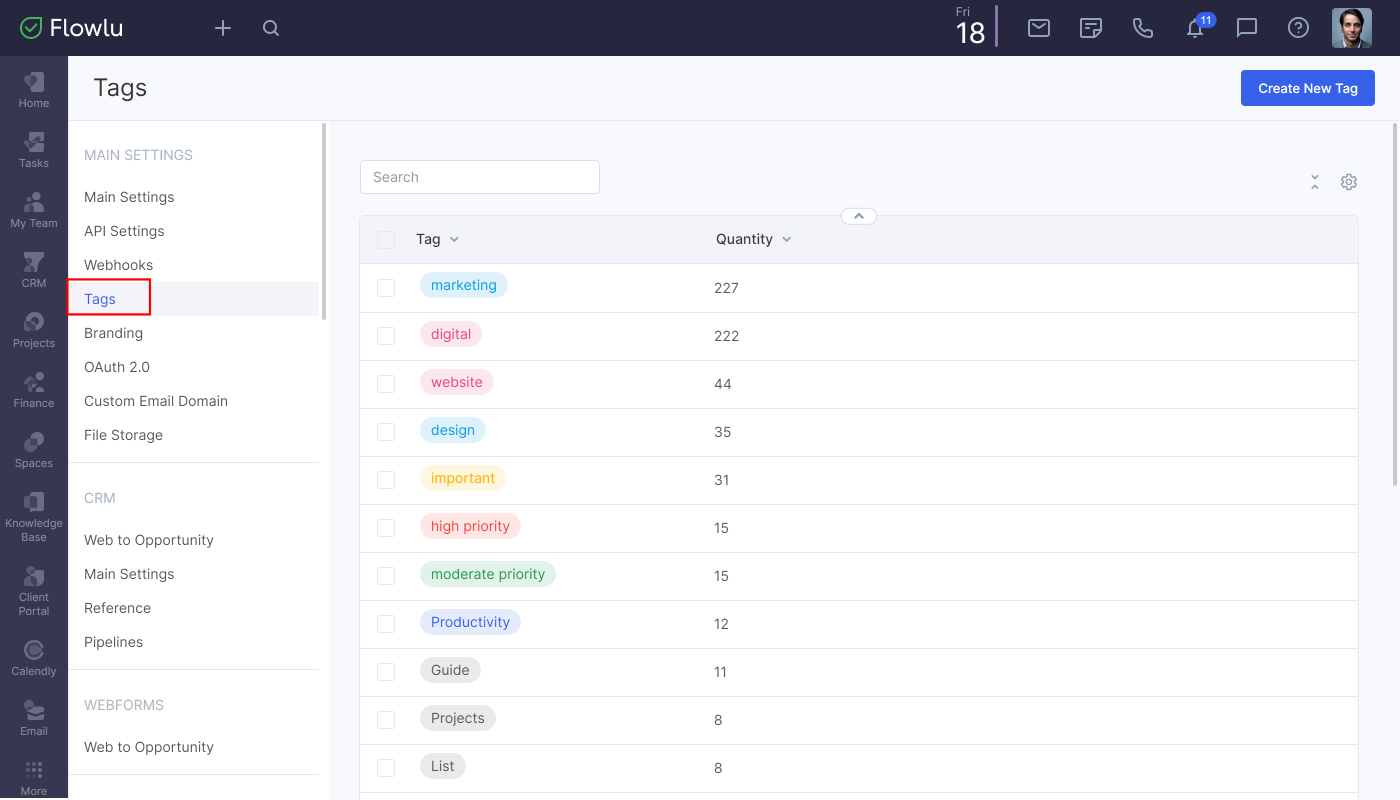 Only account administrators can edit or delete tags. However, all users can create new tags and use them in their account.