Webhooks
Webhooks
---
Webhooks are automated messages sent from an app when something happens, such as a task being created or a new contact being added.
These messages are sent as an HTTP POST request to a unique URL.
The webhooks let another app to be notified of changes made in Flowlu. For example, you can set up a webhook that will initiate a notification to be pushed to the specific endpoint each time a contact has been updated in your Flowlu account.
When that request is received on the other end, this will invoke a custom action to automatically happen on another app.
Currently, Flowlu supports only outgoing webhooks.
How to create a webhook

1. To create a new webhook, go to the Portal Settings → Main Settings → Webhooks.
2. Click Create in the top right corner.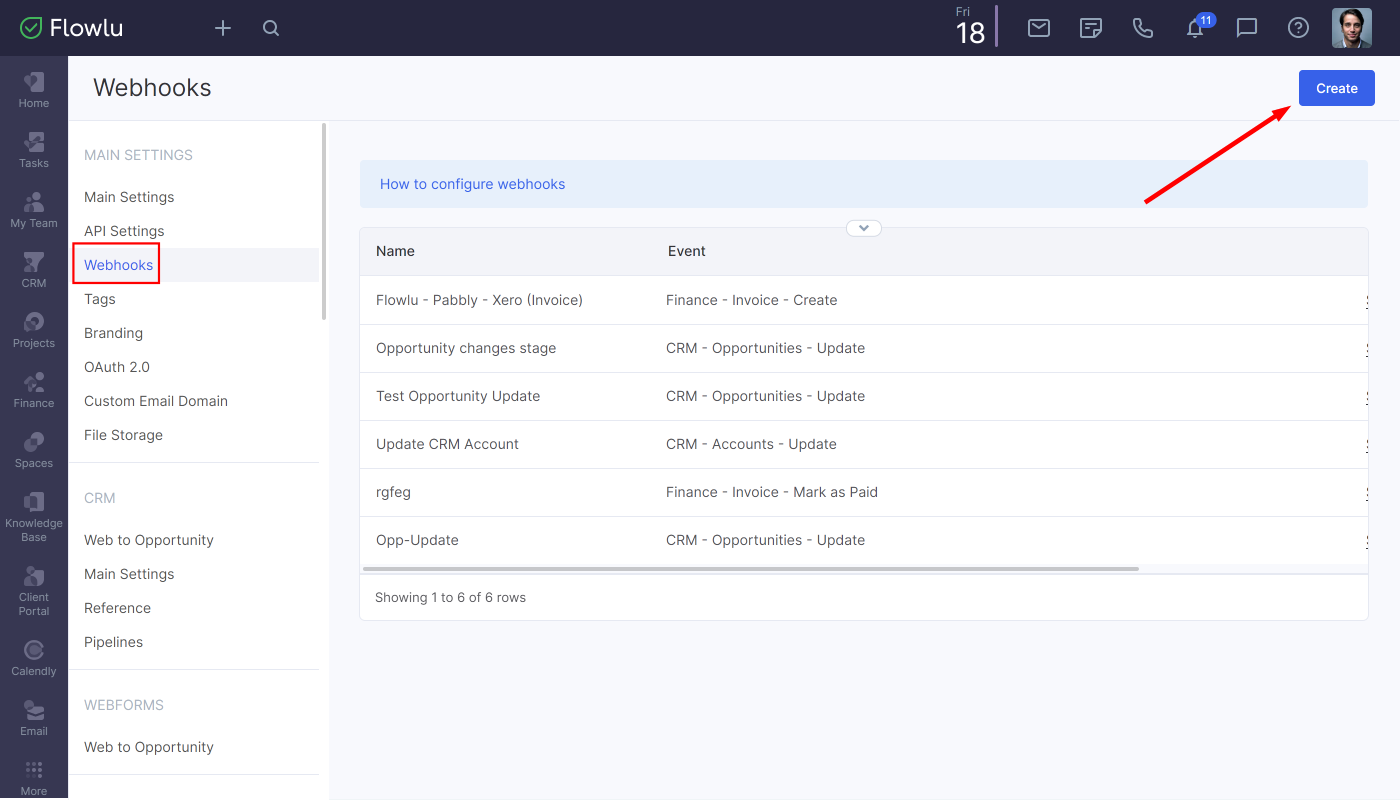 3. In the opened window, enter the name (description) of a new webhook.
4. Indicate the Endpoint URL.
5. Select an event which will trigger a webhook.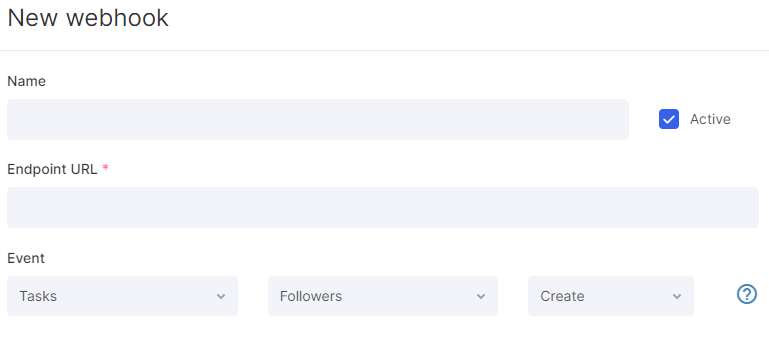 6. Check Active option to activate the webhook.
You can click on a question mark sign to see the list of available fields.
7. Save.
To delete a webhook, click on a record to open its page and select Delete in the bottom right corner.
For more information on how to configure webhooks in Flowlu, see our Developer Documentation.