Date & Time Settings
Date & Time Settings
---
In Flowlu, you can set up your date settings for the whole portal: time zone, date format and regular days off for your company.
You can also create custom holidays, which will be displayed in Leaves & Absences.
You can find the Date & Time Settings in the Portal Settings → Main Settings.
How to Set Up the Default Time Zone
To set up your current time zone, choose the one from the drop down menu. This time zone will be displayed as the default, but each user can set up its own personal time zone later in the portal settings.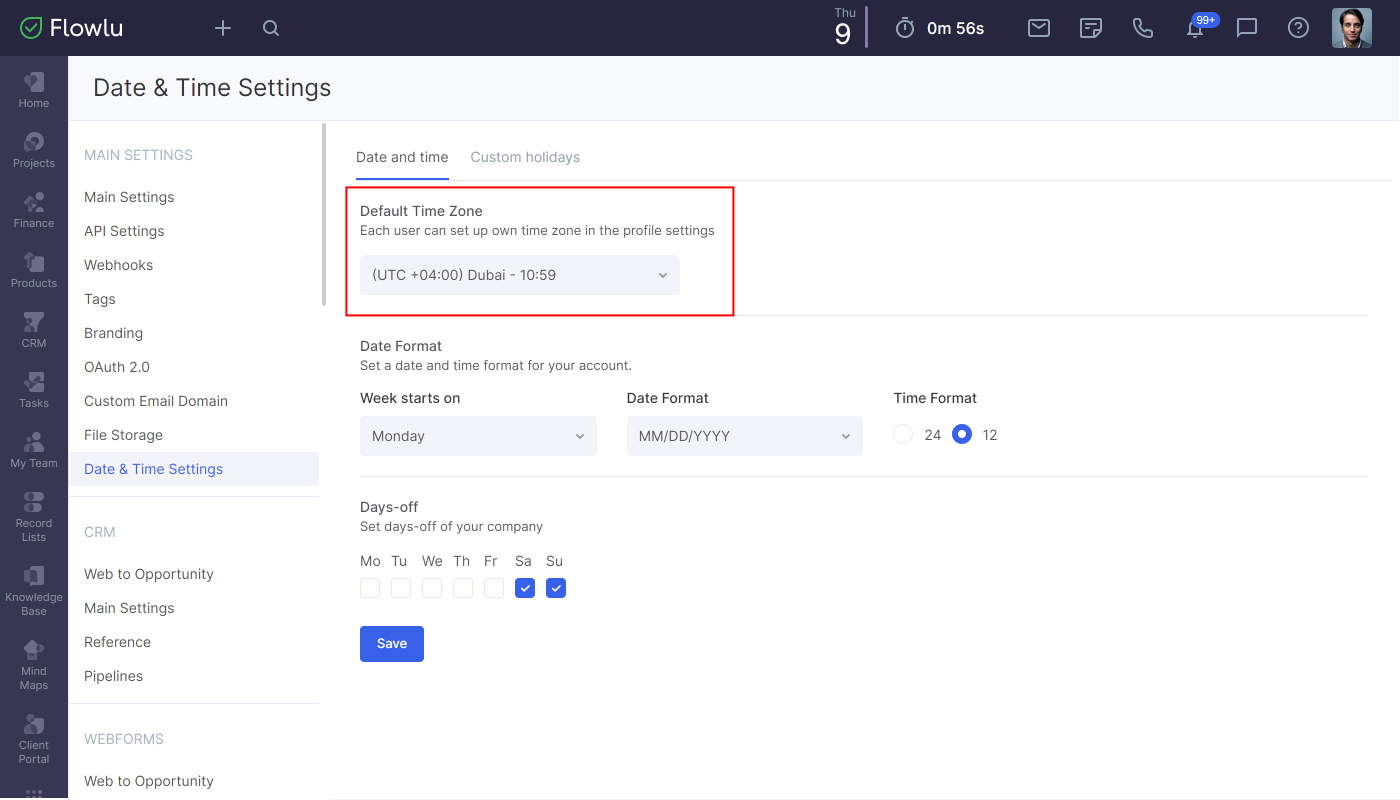 External users can set up the time zone in the Account Settings.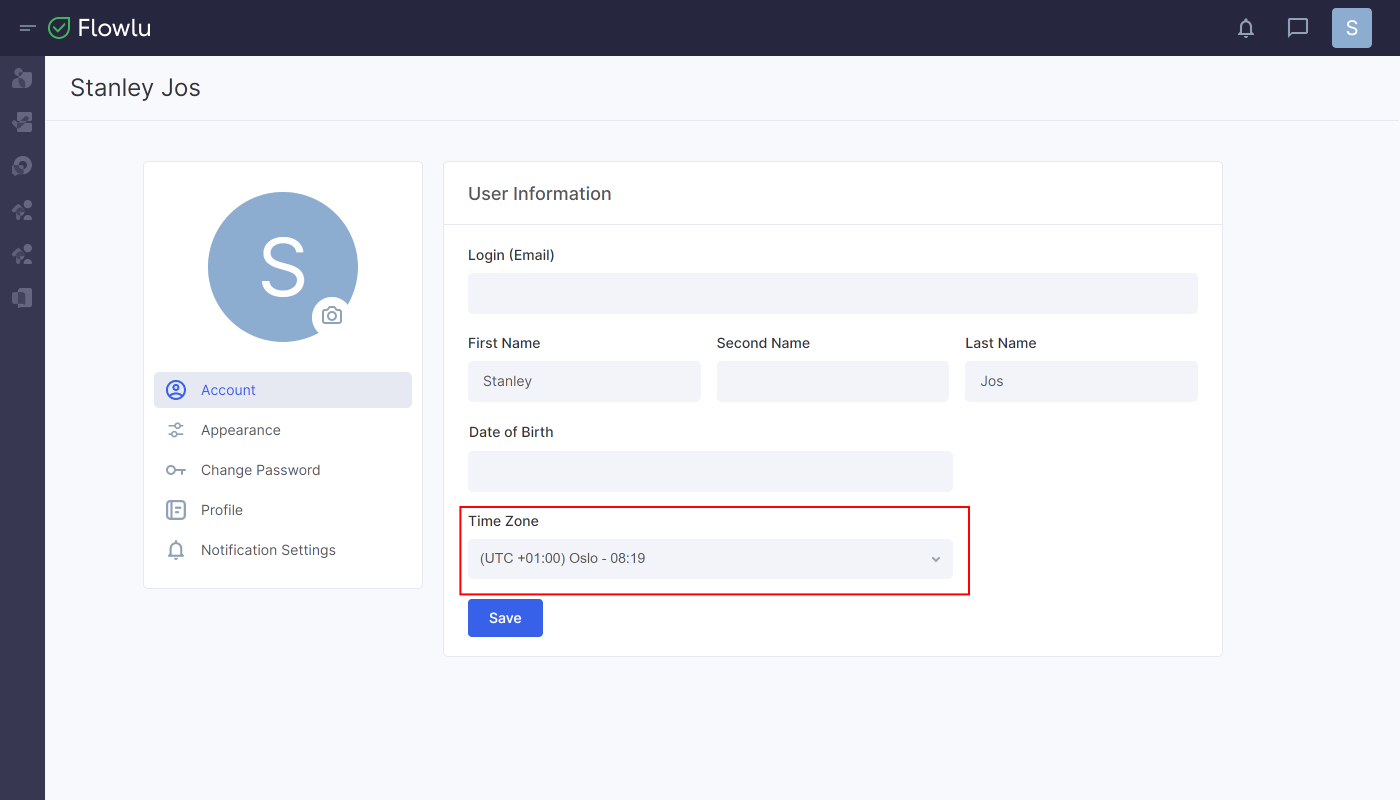 How to Set Up the Date Format
In the Date Format section, you can set when the week starts, the date format and the time format. These settings are common for all modules.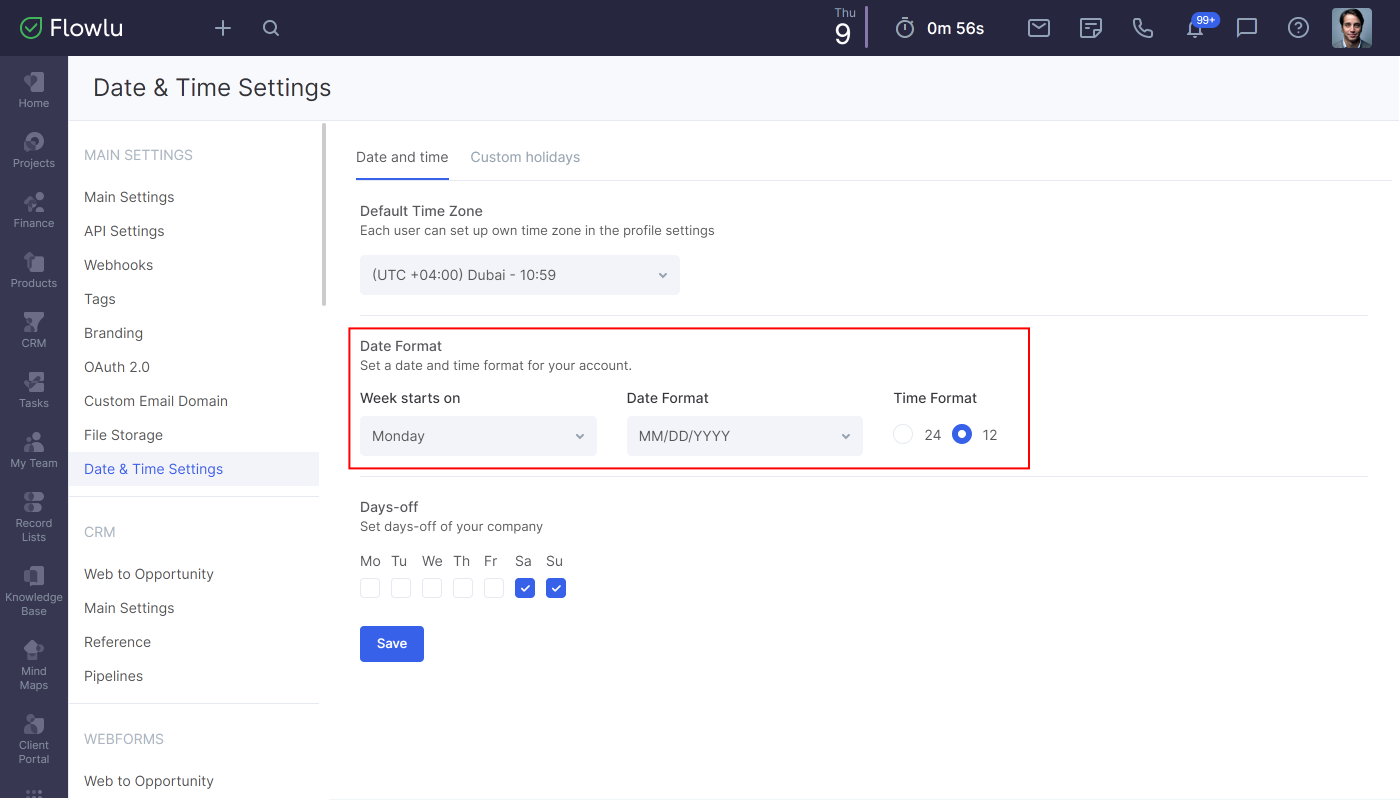 How to Set Up the Days-Off of Your Company
By default, Saturdays and Sundays are displayed as regular days off in Flowlu. Anyway, you can pick any days as regular days off, and they will be colored gray in the calendar while creating a task, project, etc..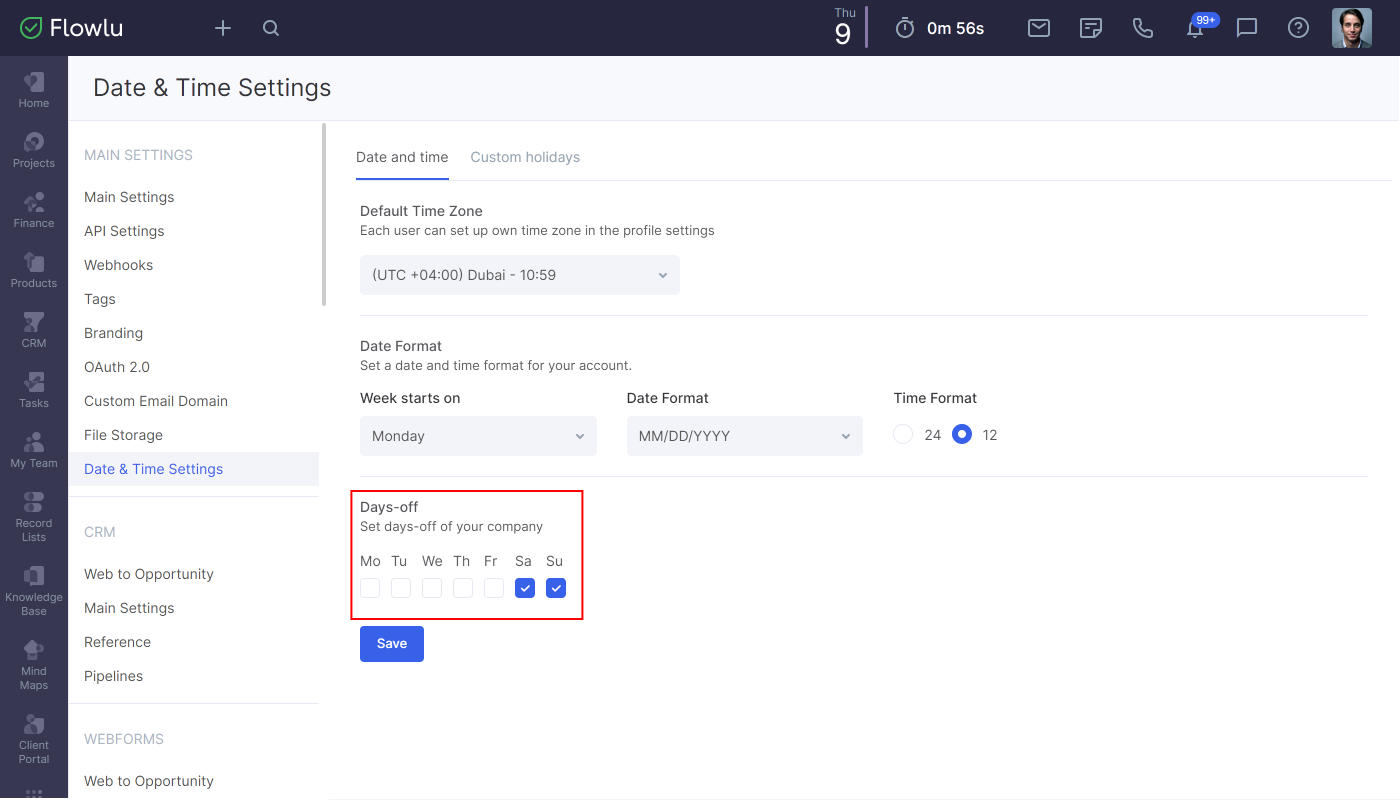 How to Create Custom Holidays
To create a custom holiday, which will be displayed in Leaves & Absences, go to the Custom Holidays tab.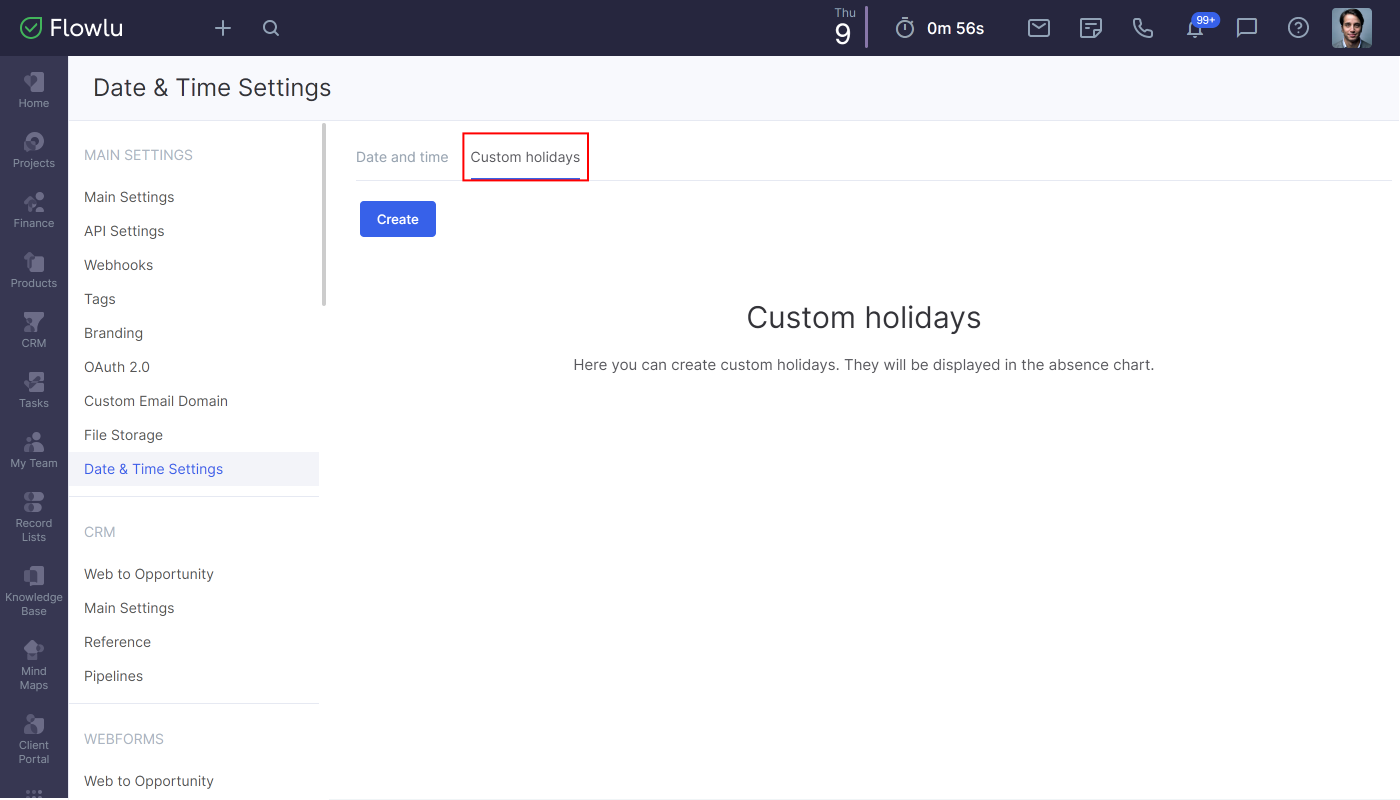 Click the Create button.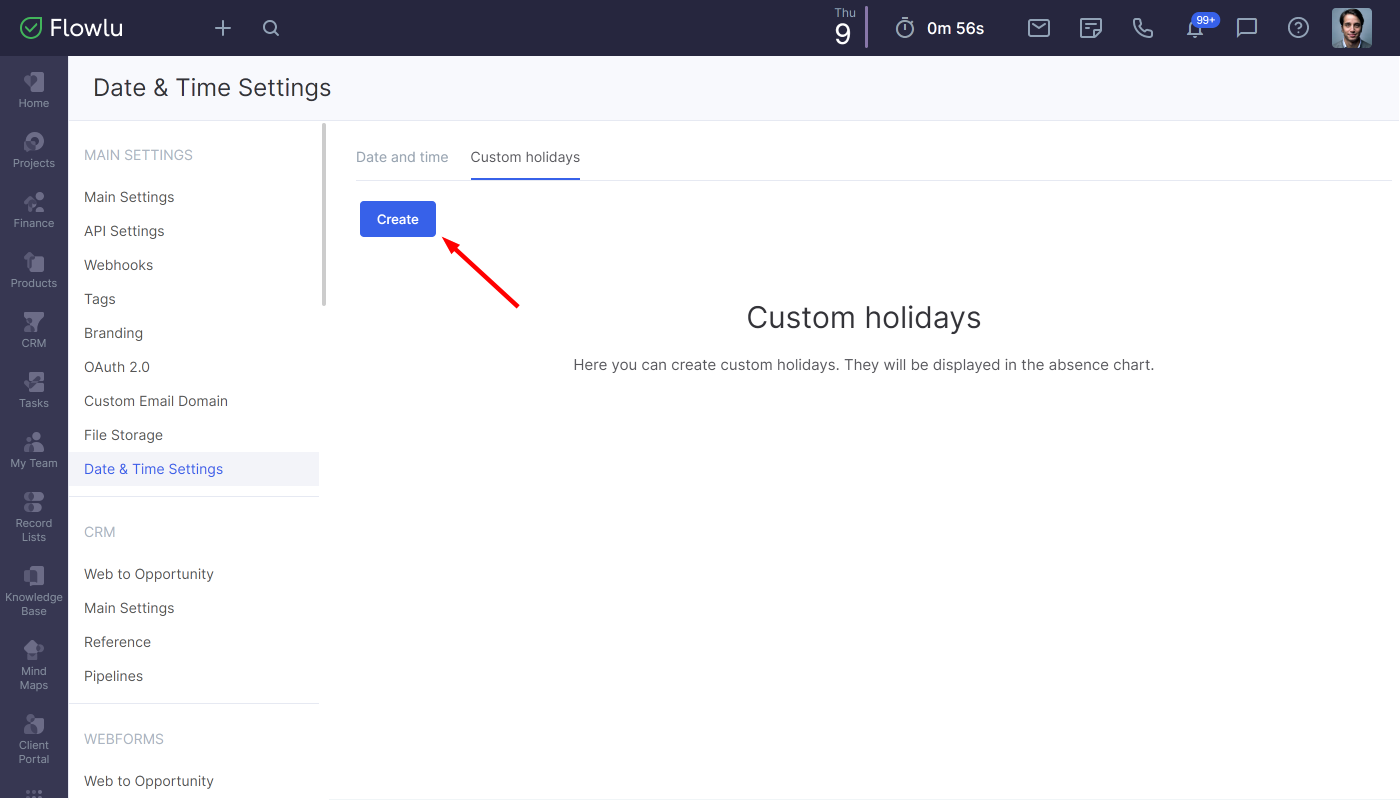 While creating the custom holiday, you can specify the name, description, and start and end dates. After filling in all fields, press Save. Custom holidays will be taken into account while creating an absence for employees.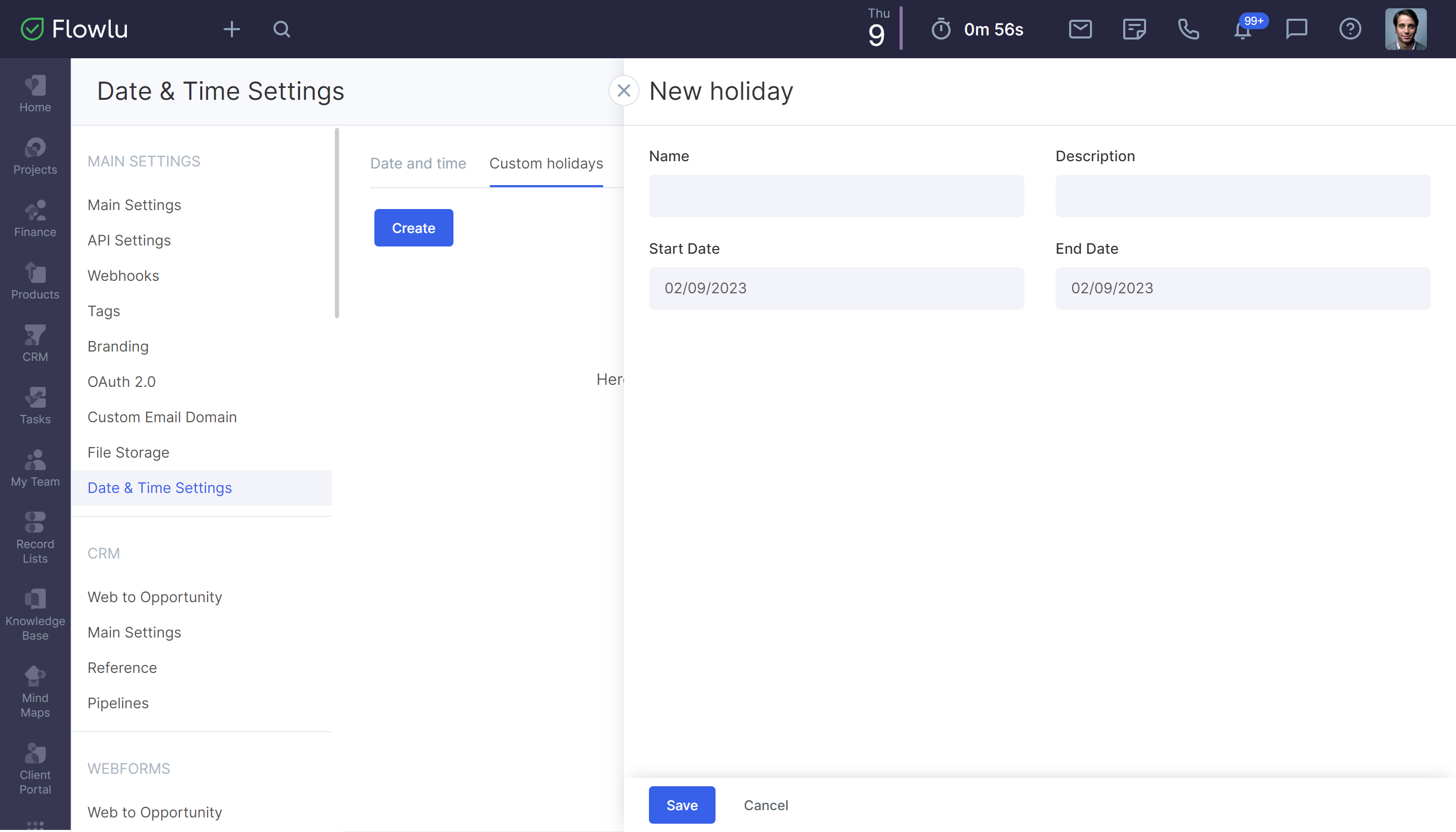 Public Holidays
Public holidays are linked to the country of your Flowlu portal. They'll be marked with a red color in the calendar when creating any activity inside Flowlu. For example, while creating a project, public holidays are marked in red, as are your custom holidays.
You can edit each holiday, set start and end dates, make it visible or hide it, and change the name or description. You can change settings only for the current year or in general.