Notifications
Notifications
---
In Flowlu, there are web push notifications, mobile pop-up notifications and email notifications if they are enabled in your settings. To see the notification feed, click on the button with a bell on the top toolbar:


All notifications are displayed by date. In Flowlu, notifications can be important and ordinary ones.

This option allows you to filter important notifications from all notifications and to see only those notifications where your reaction or action is required.
Important notifications include the following:
you have been assigned a task;
the task needs revision;
you've been requested a response;
you were mentioned in a comment;
the invoice assigned to you has been paid or approved;
the task was completed (if you're the owner and approval is disabled);
an announcement in the Company Feed or a Workspace.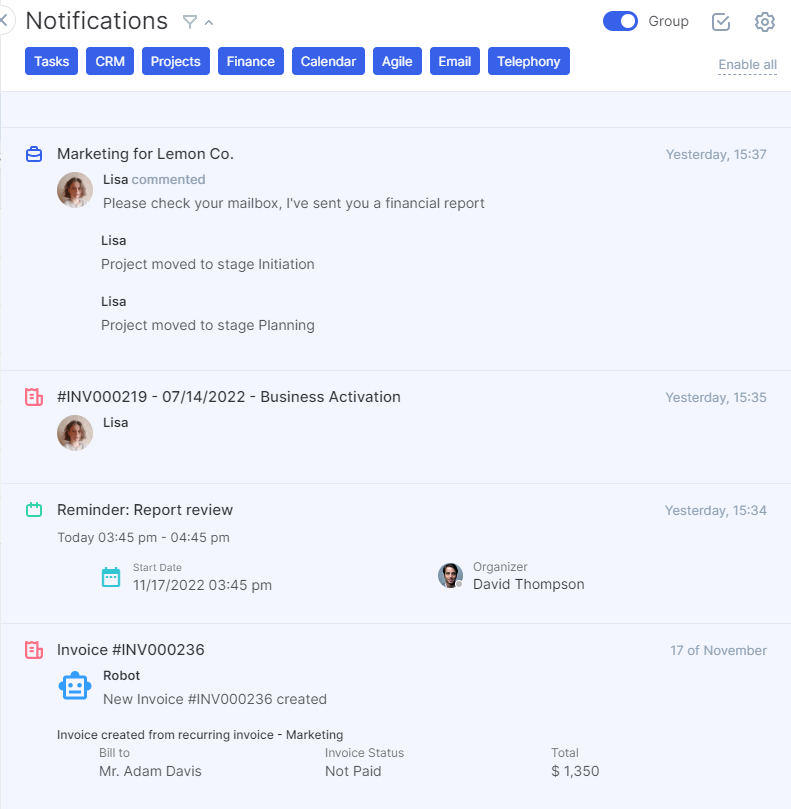 All notifications that require your action will have additional options: if you've been requested a response, a "reply" link will be displayed, a click on which will open the necessary section and show the necessary comment, or a "I've read" button for an announcement. Such notifications will be highlighted in yellow.
You can mark all notifications as read by using the corresponding option in the upper right corner.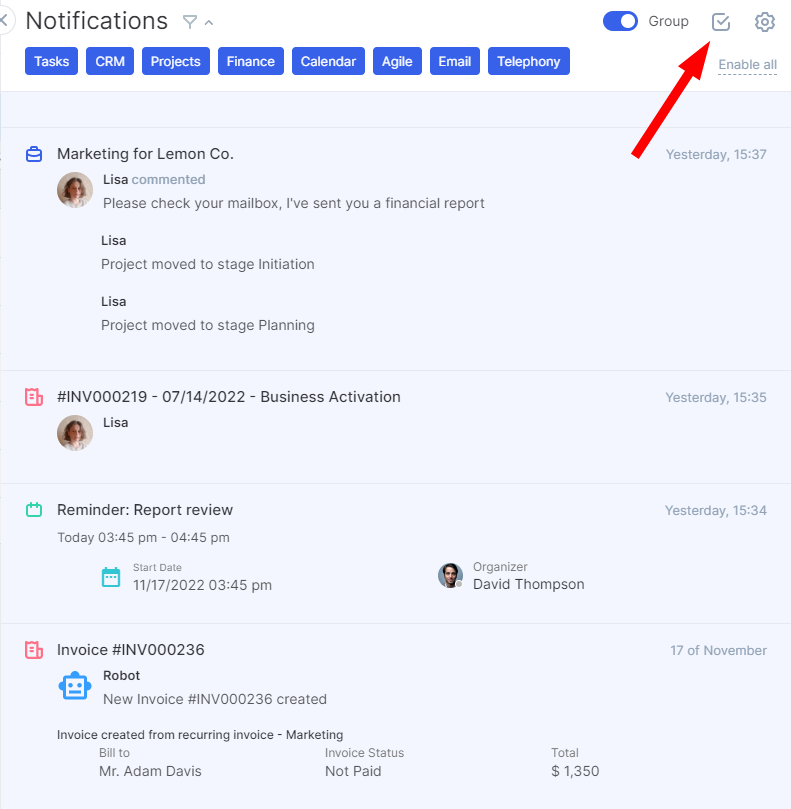 You can mark each individual notification as unread, so that you don't forget to get back to it later if needed. Just click on the circle in the upper left corner and mark the notification as unread.