How to Import Opportunities
How to Import Opportunities
---
To import opportunities, go to the CRM > Opportunities page and select the import option.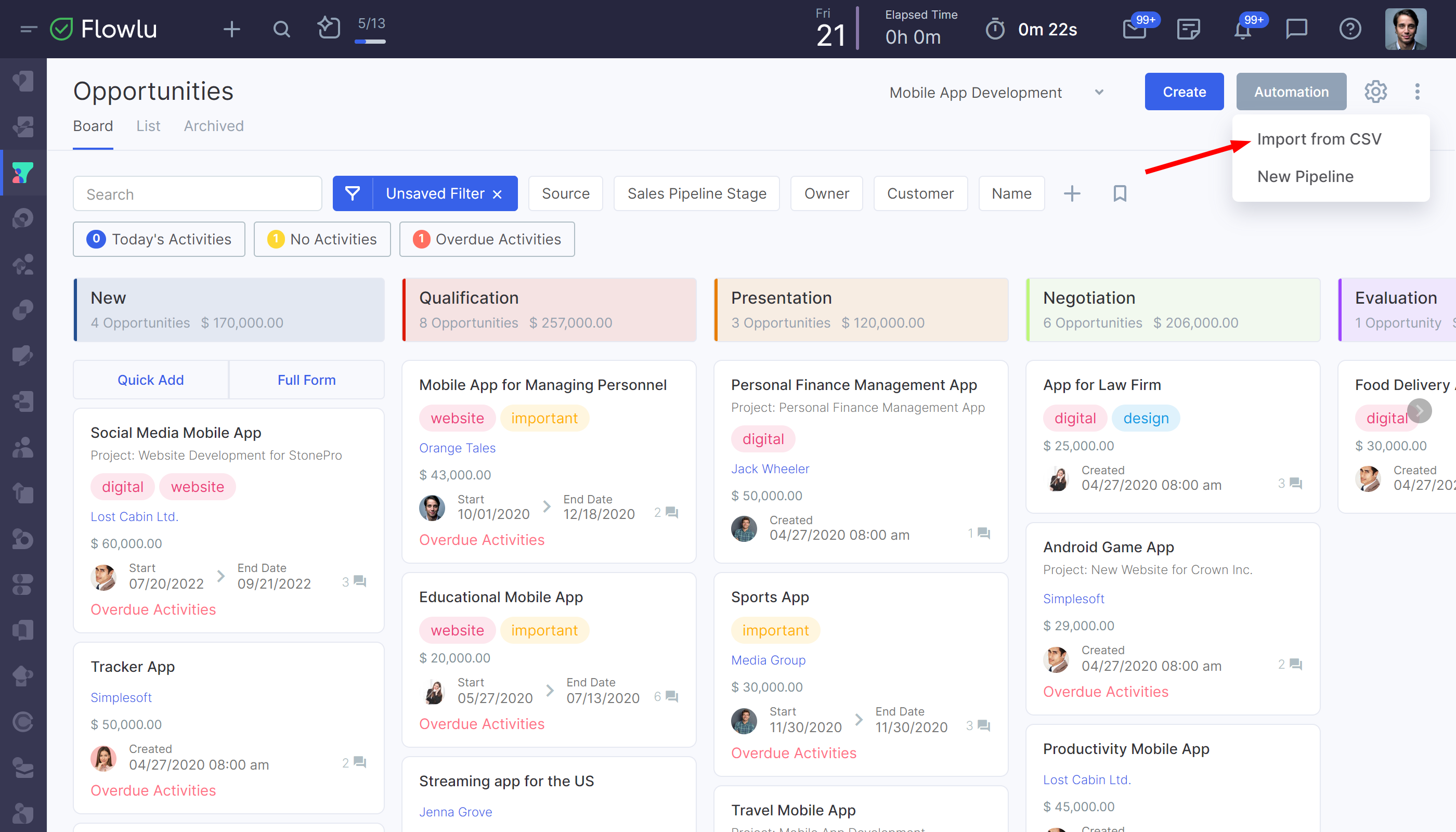 Step #1. Import Settings
upload a file with the data;
select the file encoding (we recommend setting the Auto-Detect option);
select the field separator for your file (the most frequently used is a comma);
if the first line in your file contains field names (titles), check the option;
set a default owner (assignee) for your contacts, if required;
for a proper search for a responsible person specify the name format (optionally).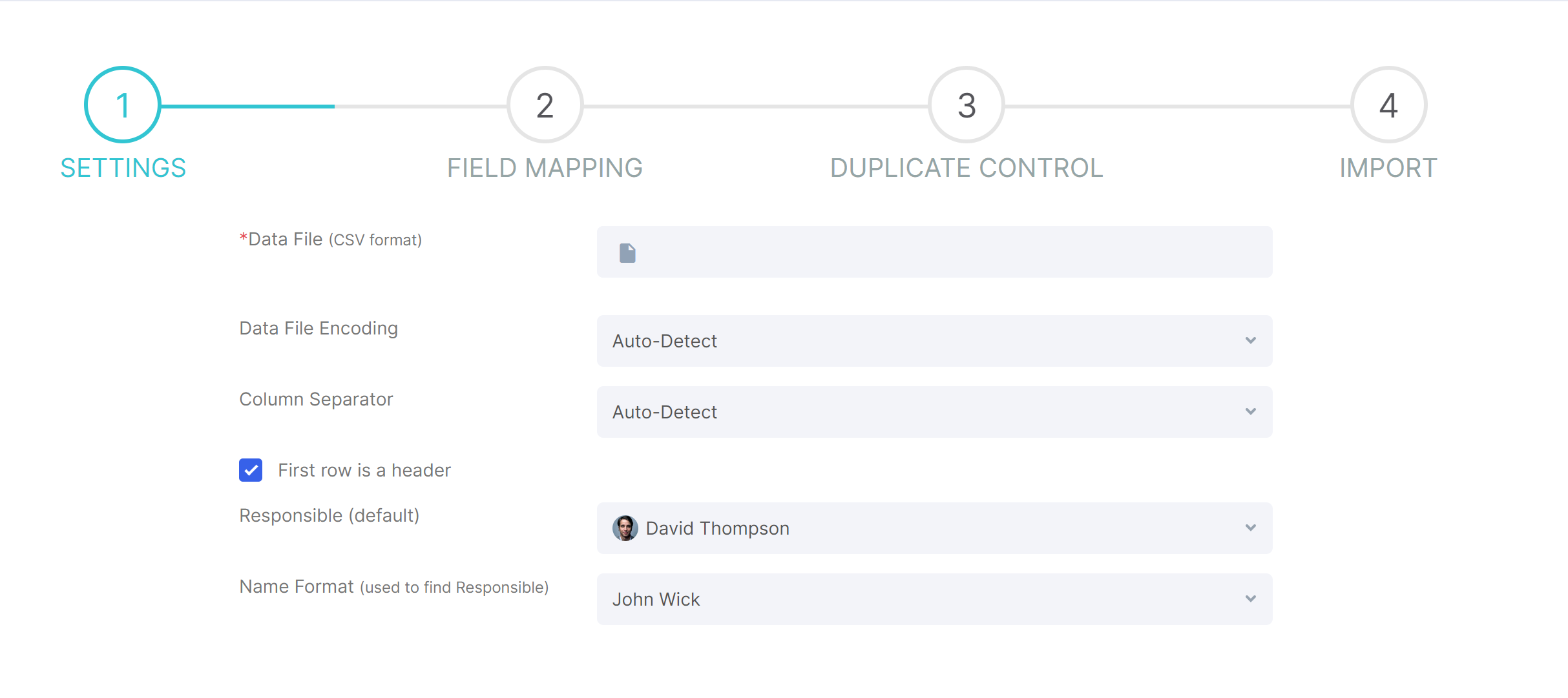 Step #2. Field Matching
As soon as the file is uploaded, an active Next button will appear at the bottom to the right of the form, click on it and go to the field matching settings.
If your file has been correctly recognized, then you will see blocks arranged horizontally, each of which corresponds to a column in your file.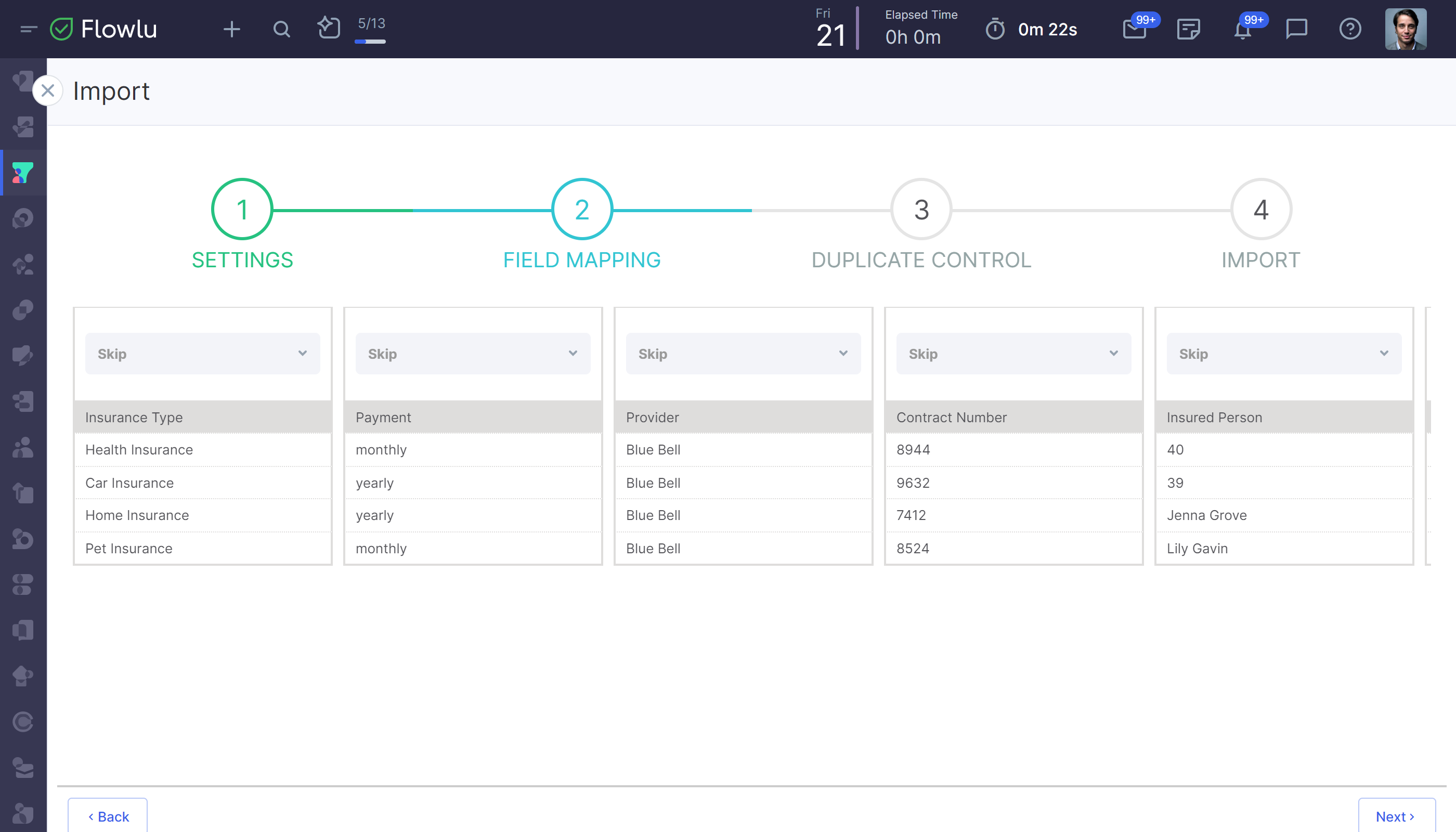 If you see a different picture, then the file was not recognized correctly—check the selection of the field separator on step 1. If you cannot solve the problem, please contact our support service by email: support@flowlu.com or via the support chat.
Next, select the Flowlu field in which the field data of the imported file will be written, if you want to skip the field, then select the skip option.
After setting the field matching, click Next.
Step #3. Duplicate Control Settings
If some opportunities already exist in Flowlu, the system will find them (if it's possible) and process them according to the selected option:
Allow (All data will be imported without duplicates),
Replace (All fields will be replaced with the imported data),
Merge (All empty fields will be replaced with the imported data),
Skip (Duplicate records will be skipped).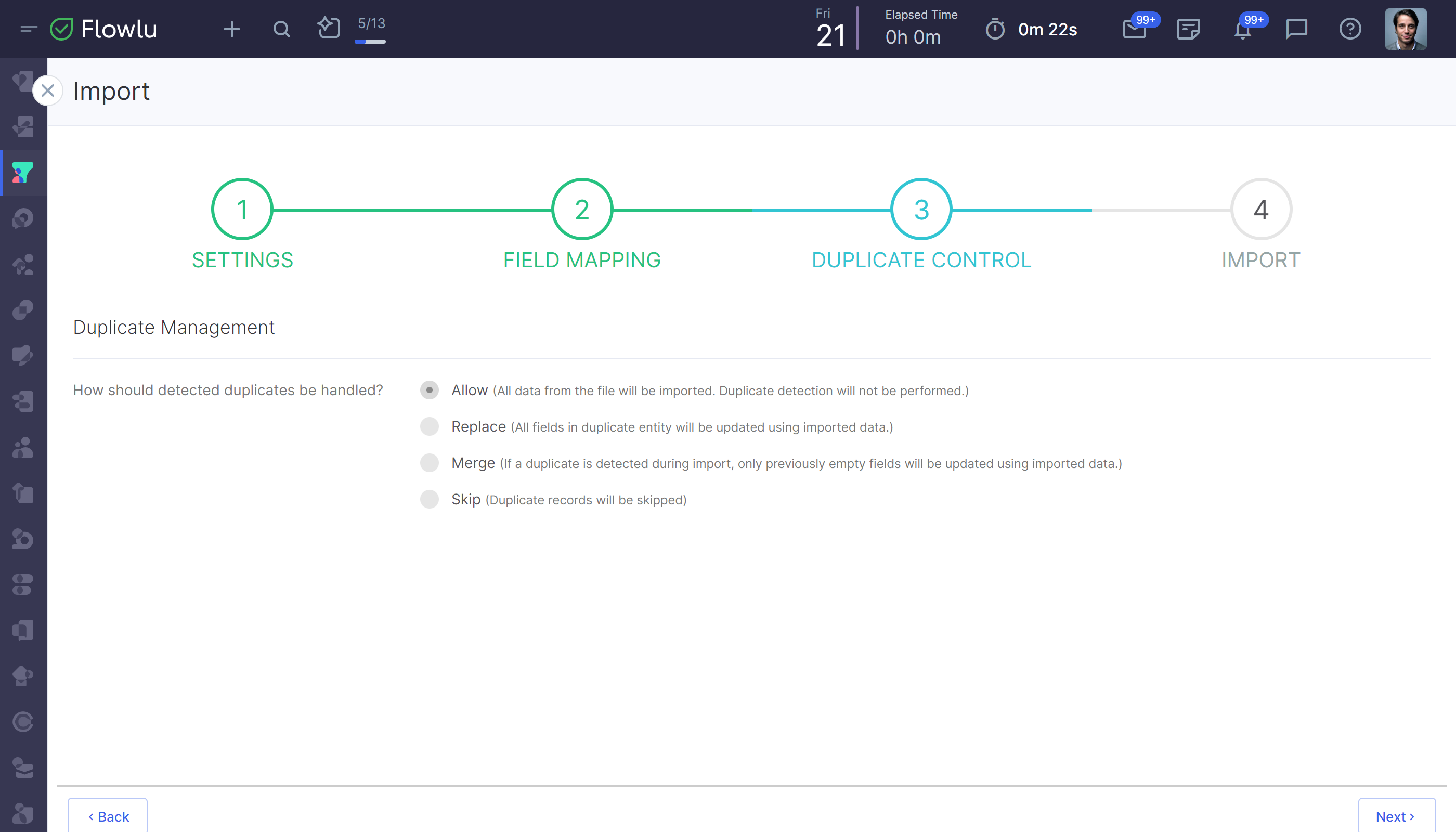 Select the relevant option and start the import with the Next button. After a successful import, you will see a confirmation page and you can proceed to work with opportunities.