How to Export Data to CSV or XLS
---
You can export your data from Flowlu to CSV or XLS file, so that you don't have to copy the data manually.
Display only those columns that you want to export. You can change the columns settings by clicking on the "gear" button.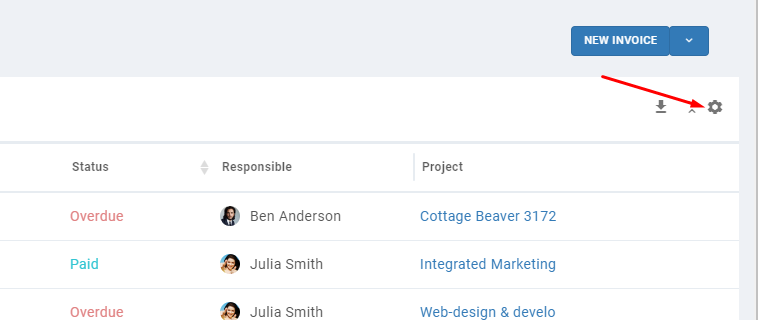 In the view settings, you can choose an export format.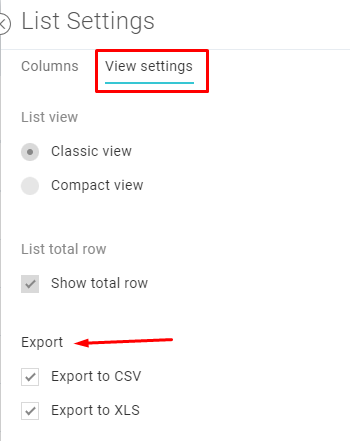 To export data, go to the appropriate section (module) and click Export where applicable. At the moment, you can export the list of projects (not project pages with details), transactions, companies and contacts, the list of invoices and estimates, products and services, timesheet, tasks (Reports > Tasks > All Tasks).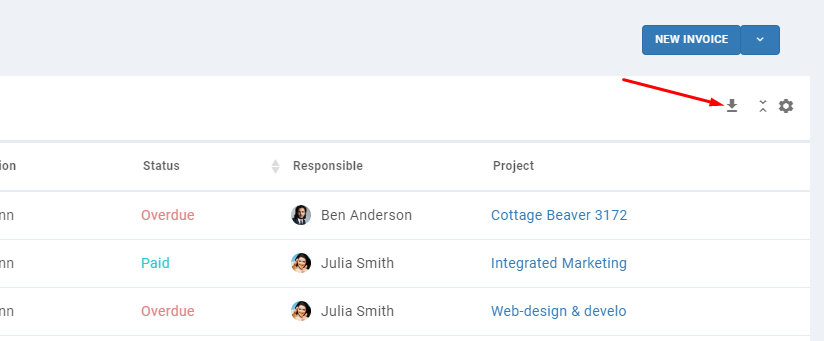 ---