Team Chat
Team Chat
---
Flowlu lets your team to communicate in real time with the built-in online team chat. Share news, discuss projects, elaborate on assignments, send files and keep everyone on track.
You can find the chat in the top right corner of your Flowlu account.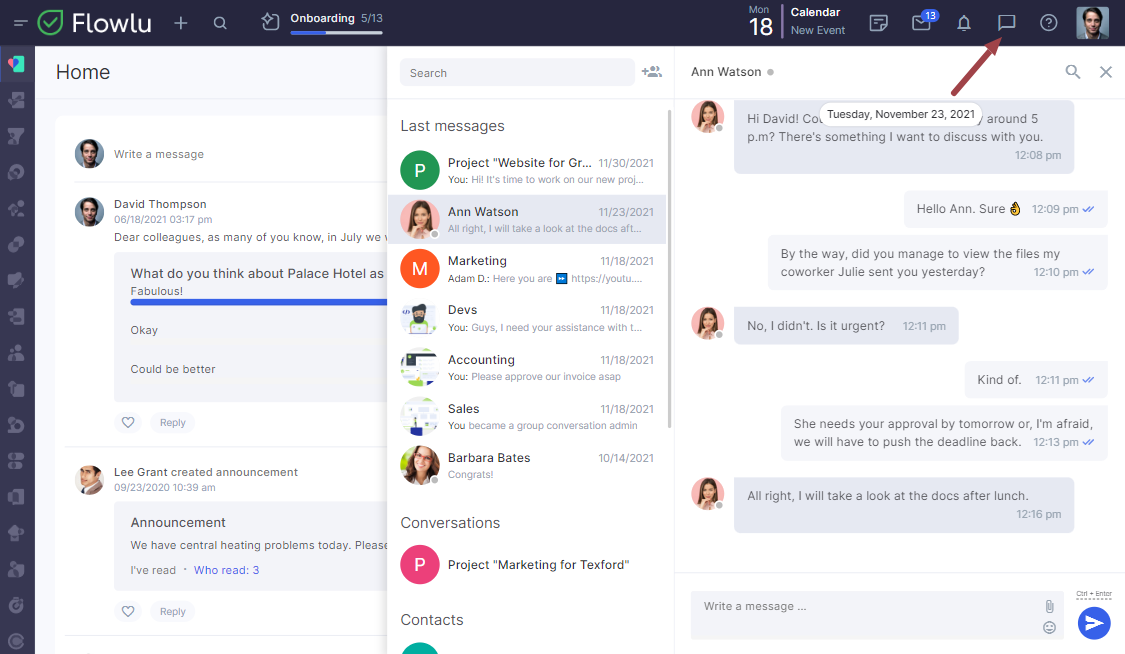 Private Chat

If you need to reach out your teammate, select this person in the list of contacts and click on his/her name to start a conversation. Please note that this list does not include people who don't have access to the Chat app.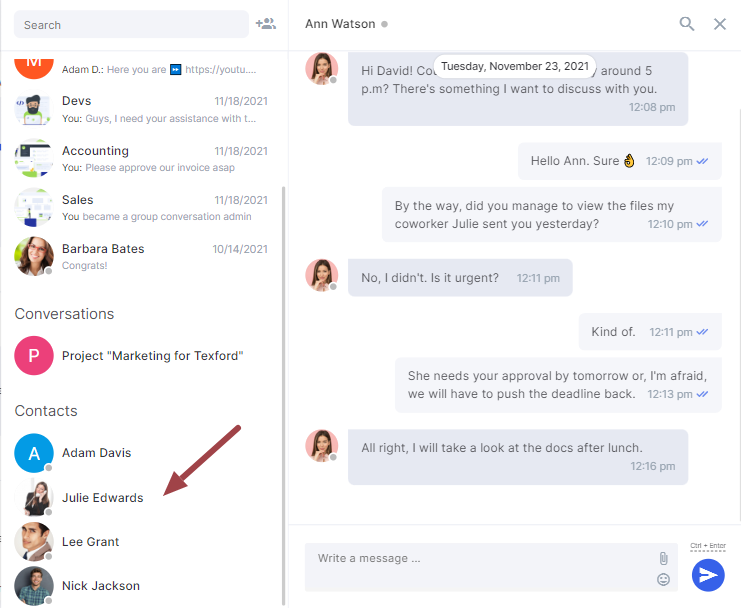 Group Chat

You can also create a group chat for several team members.
Click on the appropriate button.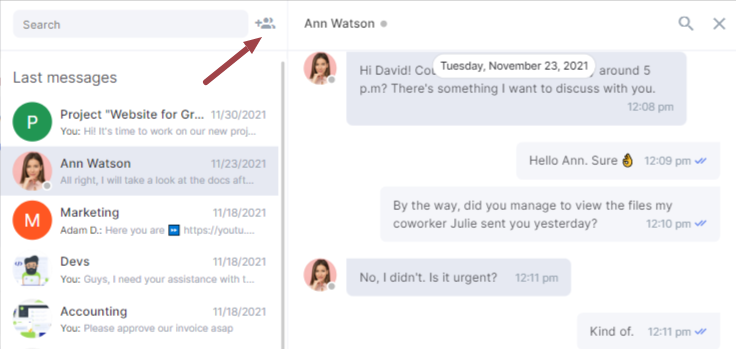 Indicate a name for your group chat, select a photo, chat admins (star sign). Select teammates and click 'Create' to save your group chat.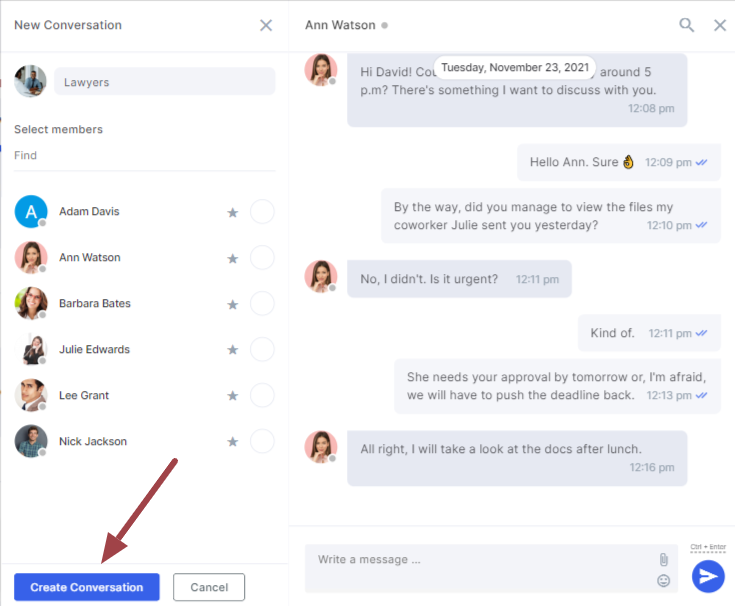 Once you create a new chat, you can search through its history, edit it, leave or mute the chat.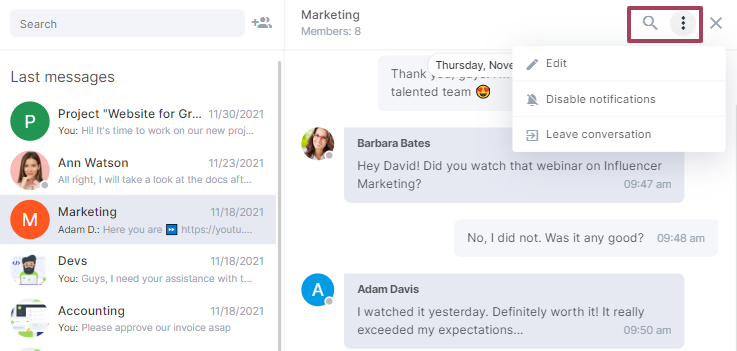 The chat allows you to send text messages, include emojis, pictures and files.
When someone sends a message, you can view the information about a new message next the to the chat icon.