Homepage & Dashboards
Homepage & Dashboards
---
Individual users can customize the homepage based on their needs. Each homepage can include various components like a company feed, dashboards, your teammates' birthdays or onboarding.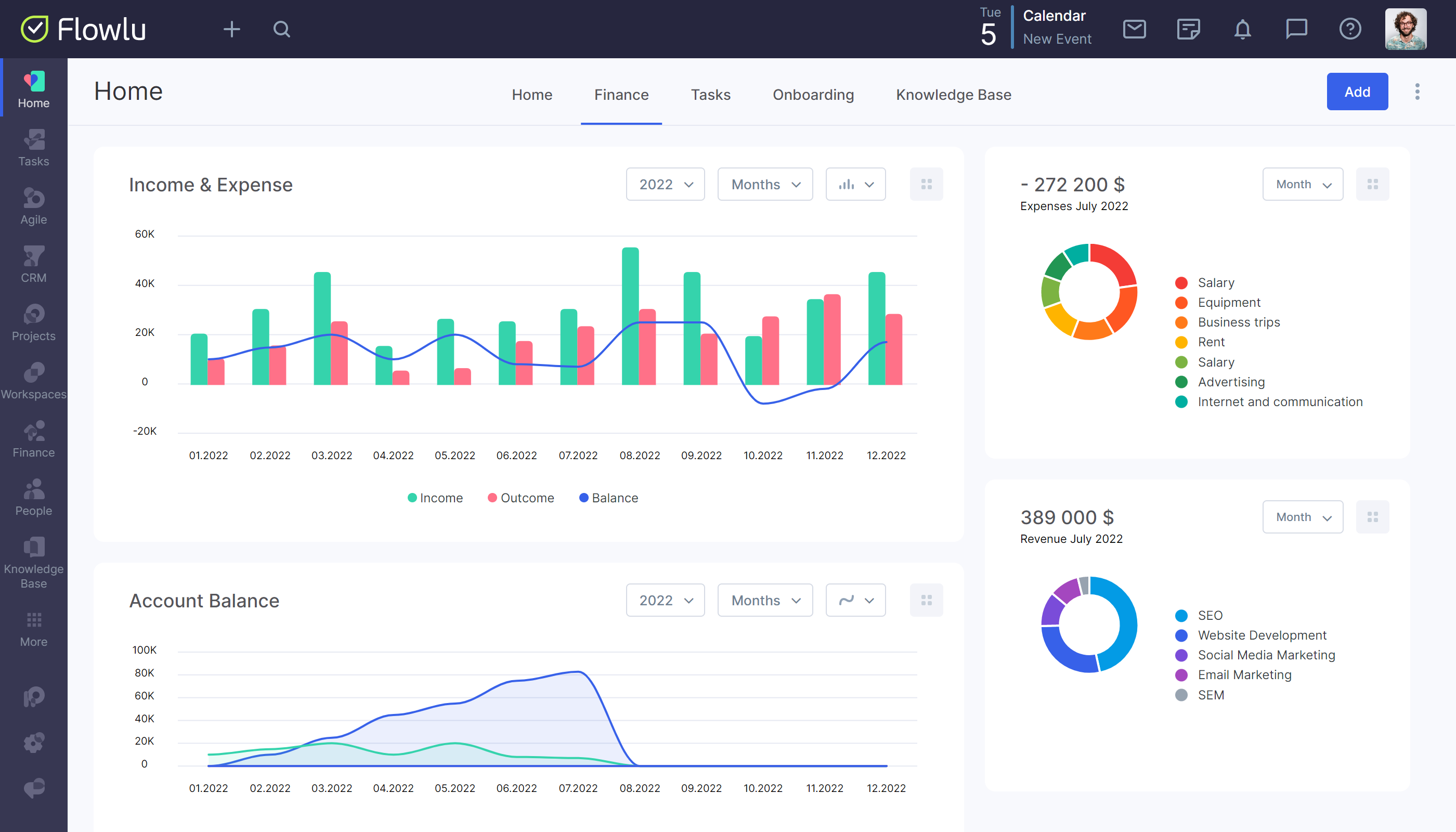 Dashboards help you to visualize the most relevant data in real time. Add dashboards for financials, tasks, agile issues or knowledge base. You can create multiple dedicated homepages for dashboards to organize your workspace the way you need it and quickly switch between your data.
How to create a new homepage?
To create a new homepage, click on the "+" button.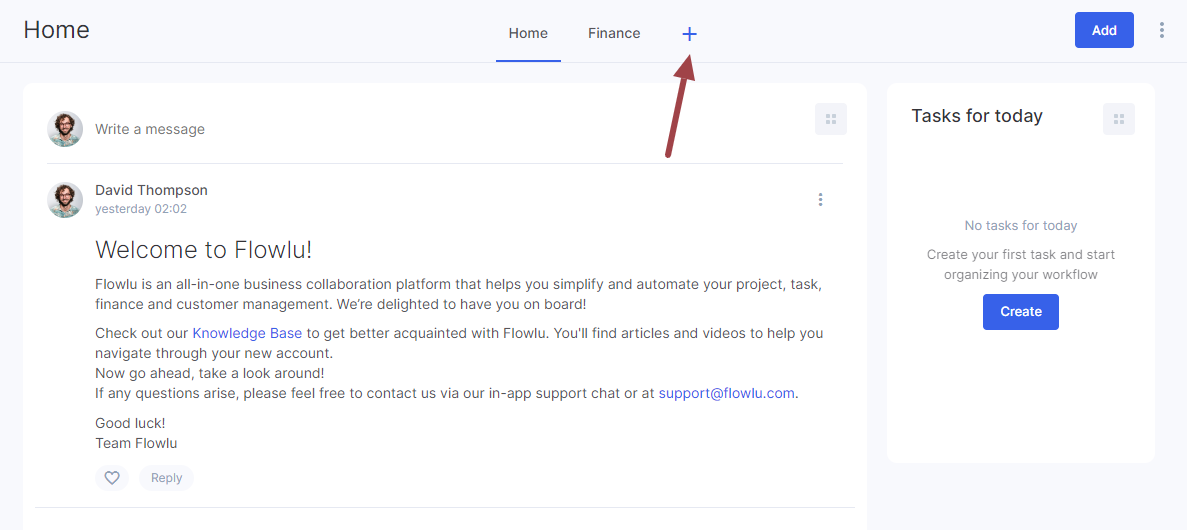 Then enter its name and click anywhere on the screen or press "Enter".
How to add and remove dashboards?

Navigate to the home page you want to add a new dashboard to. Then click on the "Add" button and select the appropriate one.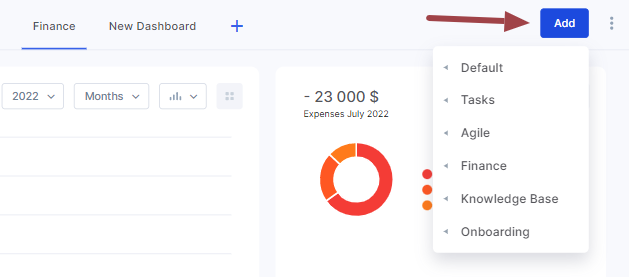 You can move the dashboards by simply dragging and dropping them or by clicking the "Reorder" button through the "three dots" menu. By using this option, Flowlu will automatically arrange the dashboards in the most convenient way.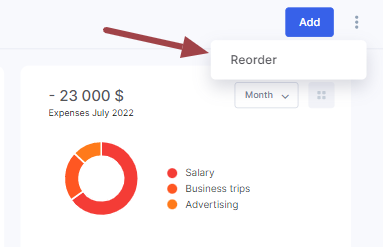 To delete or edit a dashboard, go to the menu in its upper right corner and select "Delete".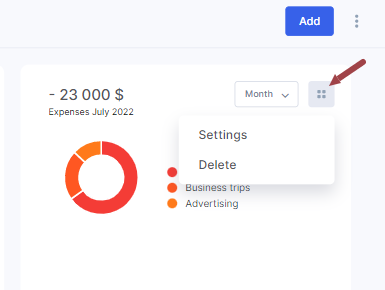 How to delete a homepage?
To delete a page, hover over its name and click on the "x" icon. To edit the title press on the pencil icon.