Creating an Invoice
---
You can create an invoice from any section of the system.
Method #1. The Fastest One
At the top panel, click on the "+" sign and select the Create invoice option in the drop-down list.
Method #2. In the Finance App
Go to Finance section → Invoice List and click on the Create Invoice button.

Method #3. In the Account, Transaction or Project Card
Click on the title of Transaction, Account (company or contact) or Project and in the opened side-panel click on the Create button. In the drop-down list, select Create invoice option.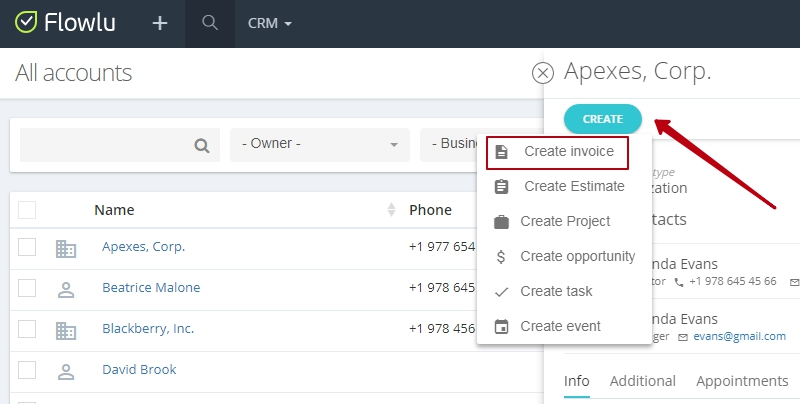 On the detailed page of transaction, account or project, you can create invoices in the same way:

Creating the invoice from account detailed page
Method #4. Converting From an Estimate
You can convert any estimate into an invoice. All information from the estimate will be automatically generated in the invoice.
More about converting an estimate into an invoice
---