Custom Budget Statuses
---
Each budget has a status. By default, there are two statuses: "Created" and "Accepted". Once the budget is accepted, you can't edit it anymore.
You can also create your own custom statuses for budgets. To do that, click on your icon in the top right corner and go to the Portal Settings and find the Budgeting tab.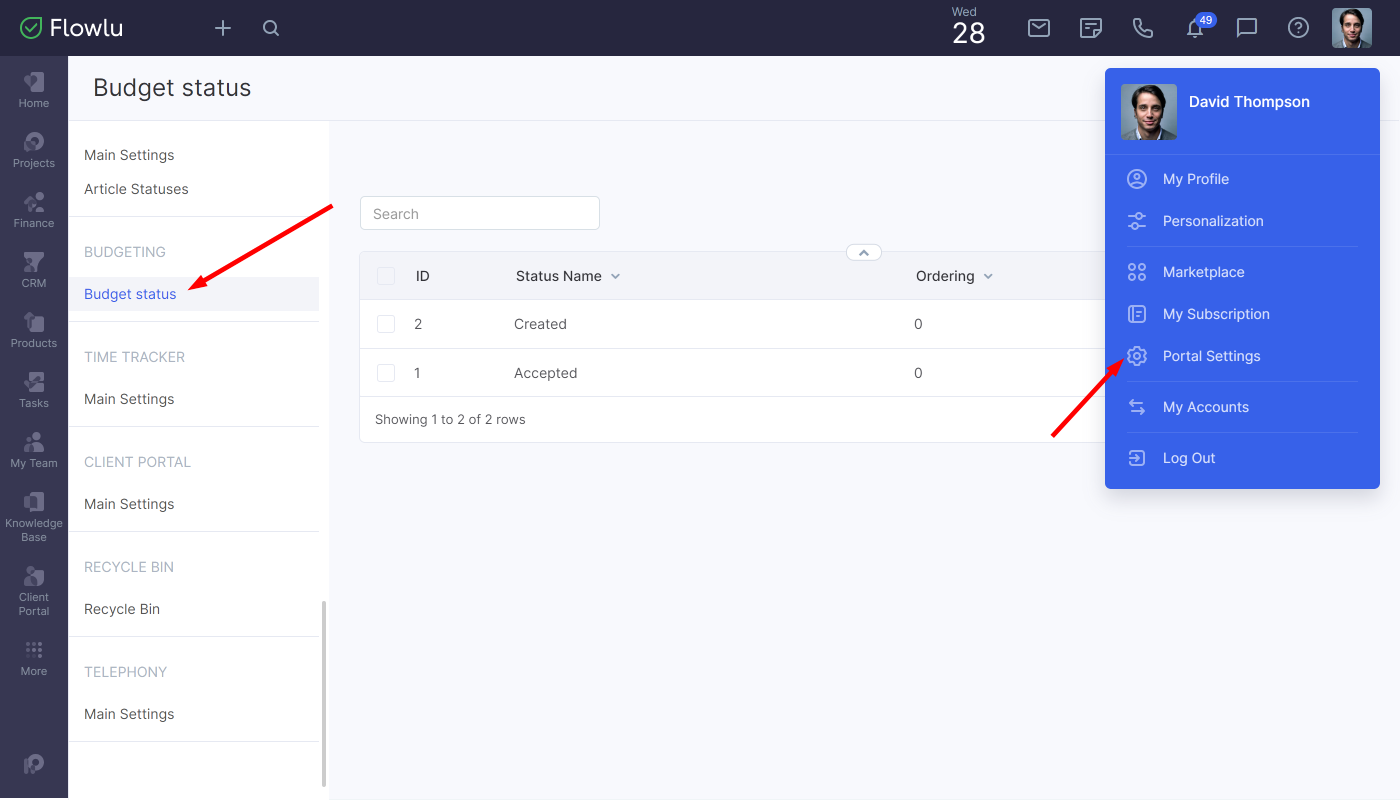 Click the Add button and create your own custom status.