Finance
---
With the Finance app you can do the following:
create estimates, send them to customers for a review, convert them into invoices, accept online payments or conduct payments manually;
manage revenue and expenses including those that are linked to invoices and projects;
allocate the cash flow to financial categories: office rent, salaries, product sales revenues, investments, etc.
manage cash flow and invoices of several organizations in one single place;
use reports to track the revenue and expenses.
This chapter contains guidelines for working with estimates, invoices, transactions and financial reports.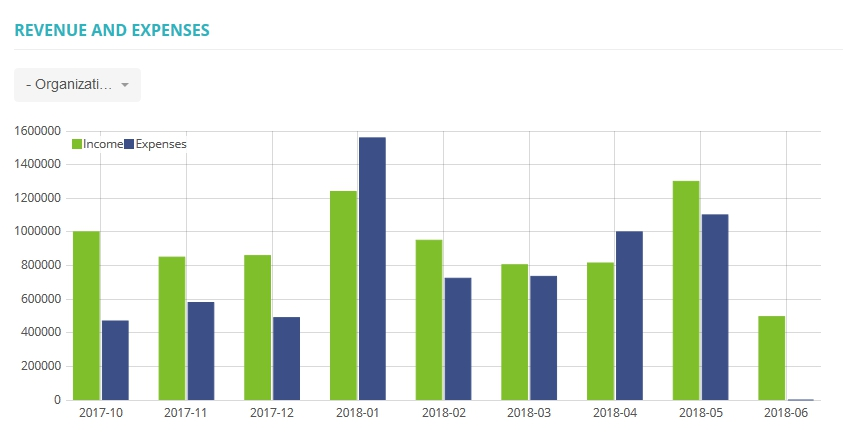 Company Revenue and Expenses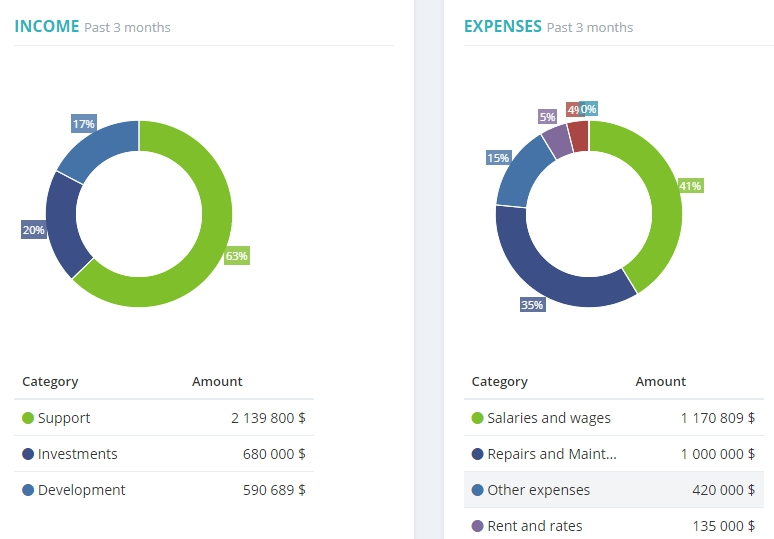 Revenues and costs by financial categories
---