How to Buy a Subscription
How to Buy a Subscription
---
To upgrade your account, please follow the steps below.
Step 1. Select Subscription
Click on your avatar at the top right corner of the screen and go to the My Subscription page.
Choose a billing period using the period toggle — monthly payments or annual payments (1), find your Subscription plan and click the Buy button (2).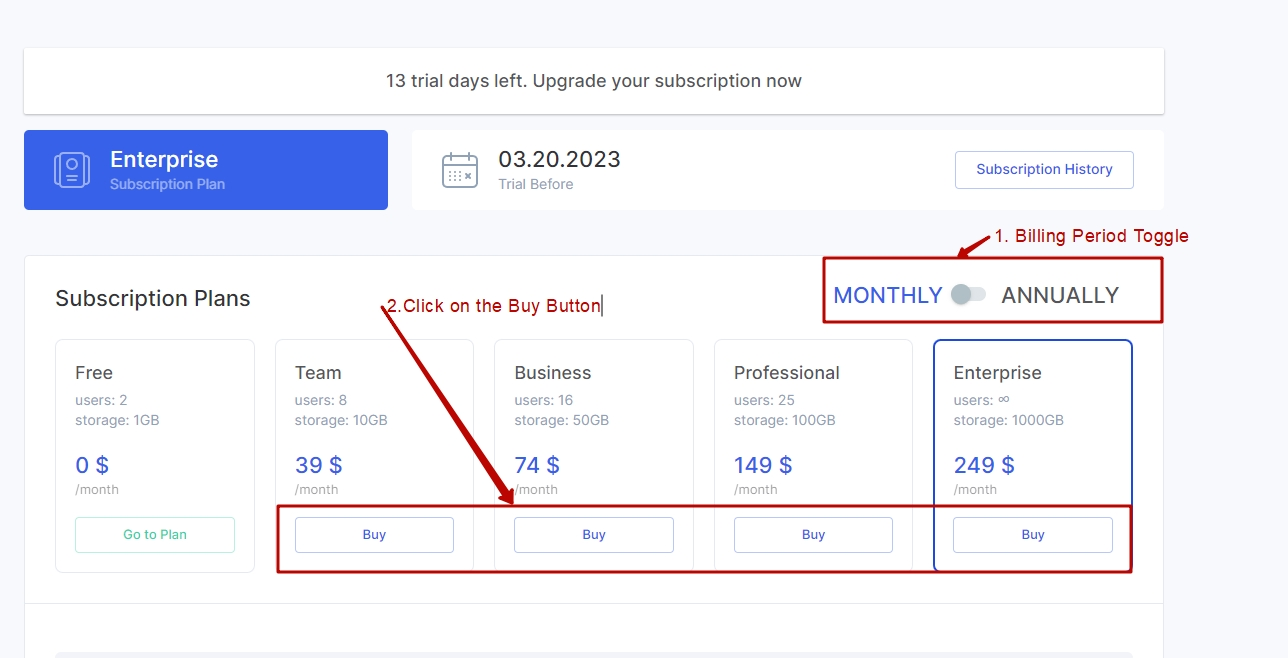 Step 2. Fill Out the Billing Info

The order processing is conducted by our online re-seller & merchant of record Paddle.com
When you click to the Buy button, select the country (your location).
If you're located in the USA, Australia and EU countries, you will be offered to enter only a ZIP code.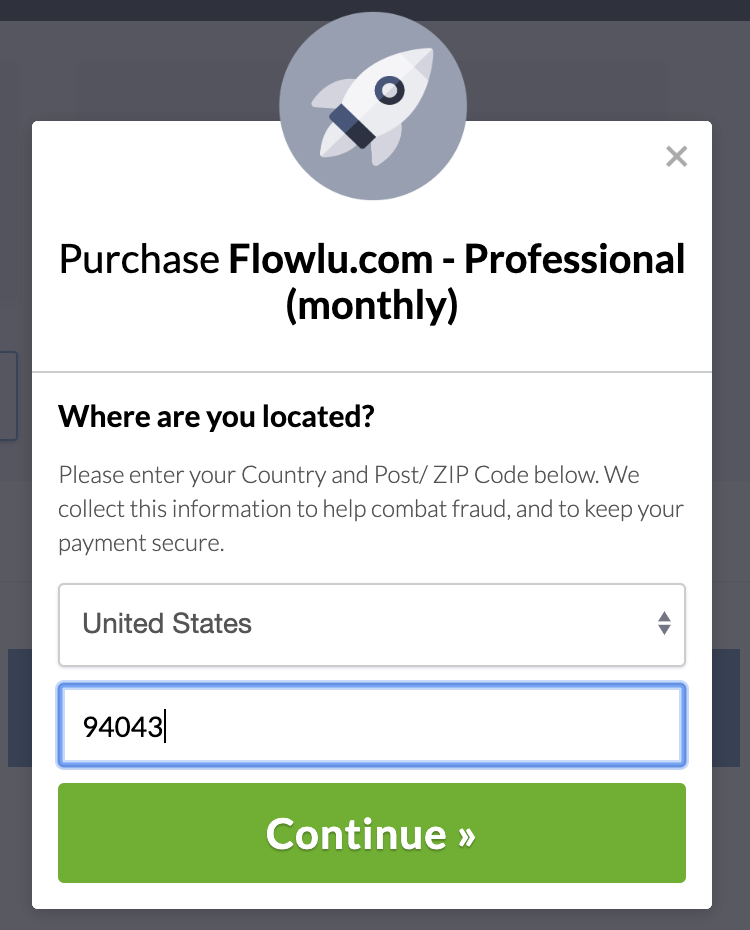 If you're located in other country with VAT, after country selection you'll be offered to fill out the extended billing form with VAT number (Tax Id) and address fields. This is not obligatory, but, in this case, you'll be able to refund charged VAT that applied for the order.
So, if you see Add VAT Number, click to the link in the widget: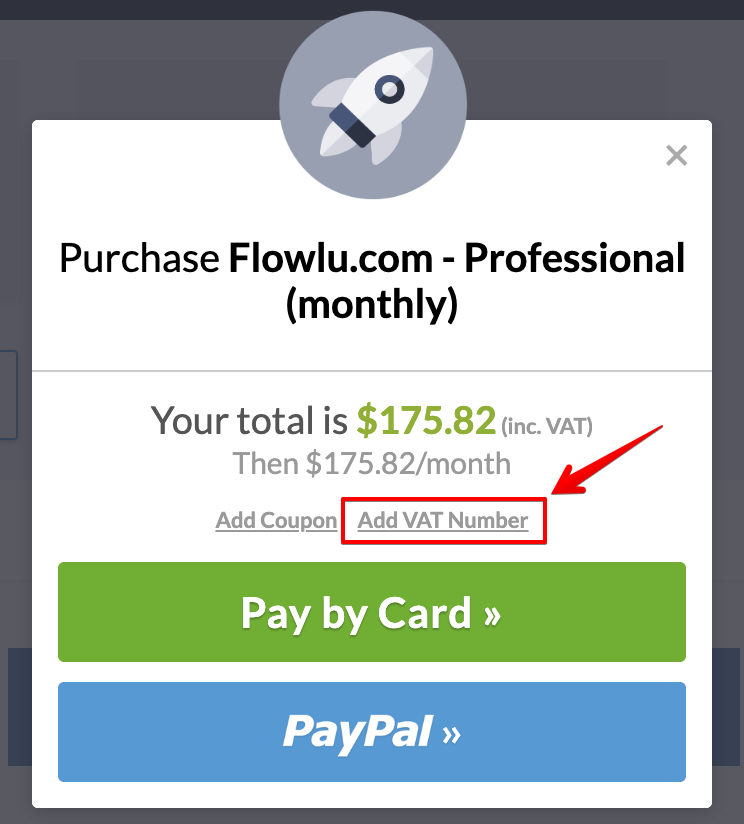 Then fill out the form and click Apply button: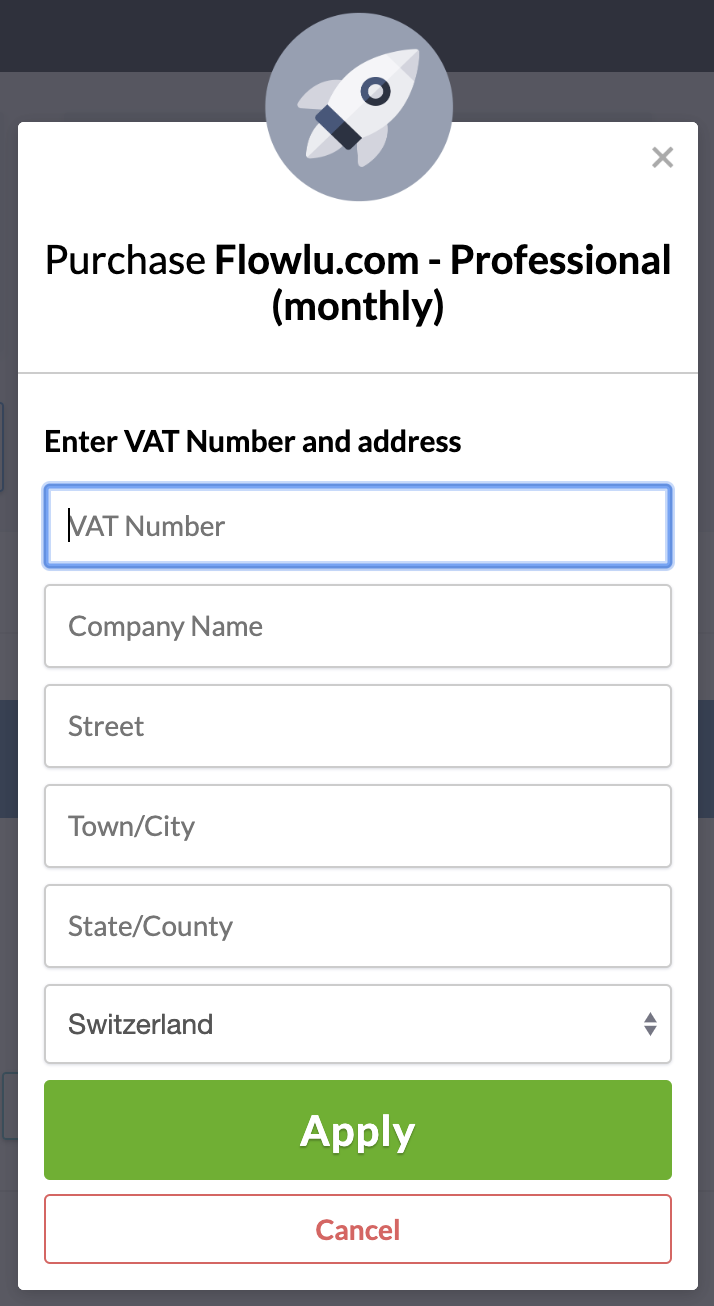 Step 3. Payment Processing
When you filled out all the billing info, you'll be able to choose a payment method from the list that you provided for you location.
Do not forget to apply a coupon (promo code) if you have it. Please read: How to apply a coupon
Pay by Card
Just click to Pay by Card button, fill out all the required fields and click to Pay Now: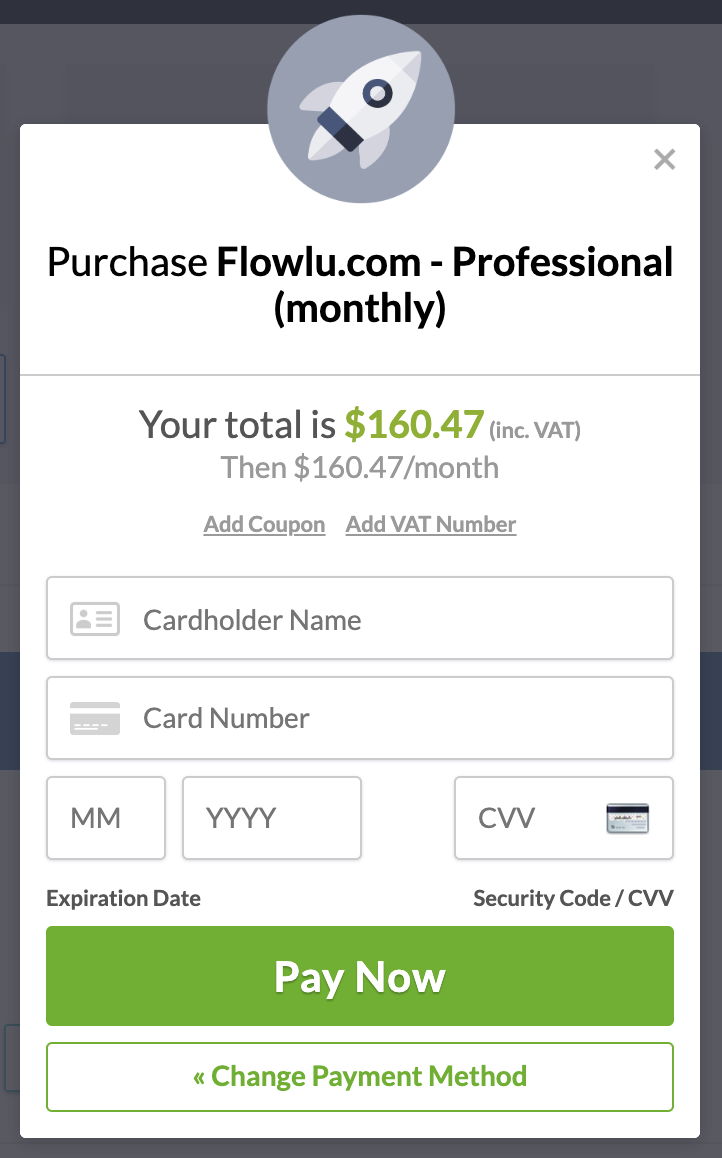 Flowlu doesn't store any billing information including your card credentials.This order processing is conducted by our online re-seller & merchant of record Paddle.com.

Pay by Paypal
If you want to pay via Paypal, just click to Paypal button and you'll be redirected to a new browser tab to Paypal authentication. After you're authenticated, you will be automatically redirected to your Flowlu account (the previous page with the payment processing).

Make sure you enter correct data, otherwise the payment will be delayed for 72 hours or denied. We recommend making a payment 1-2 days before the date your subscription expires to operate and manage your business in Flowlu smoothly and uninterrupted.

Applying a coupon
If you have a coupon (or promo code) you can apply it for a subscription. Just click to Add Coupon link in the payment widget.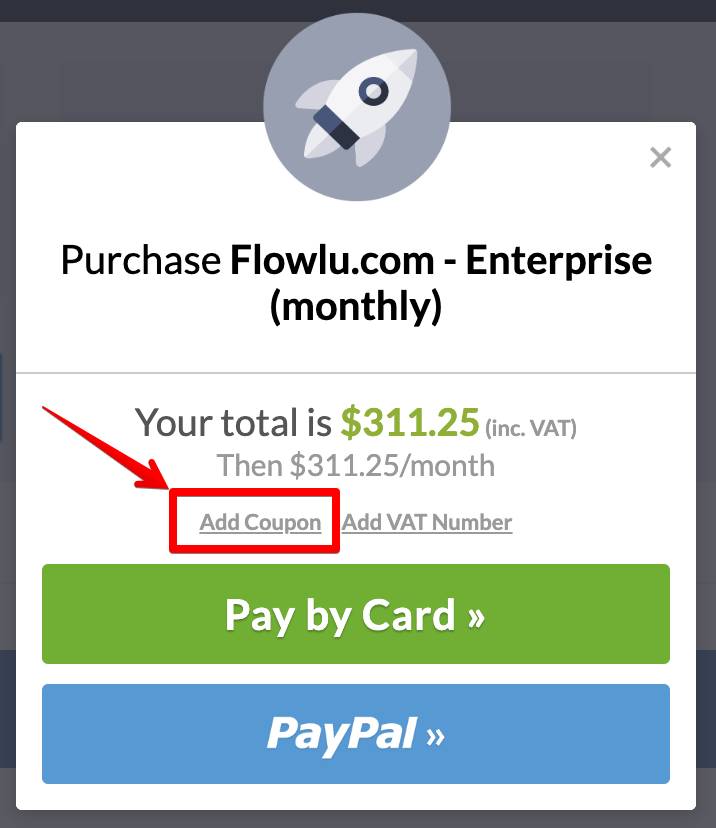 Then, enter a valid coupon code to the form and click Add Coupon button.

You'll see an updated subscription plan price and applied coupon in the payment widget: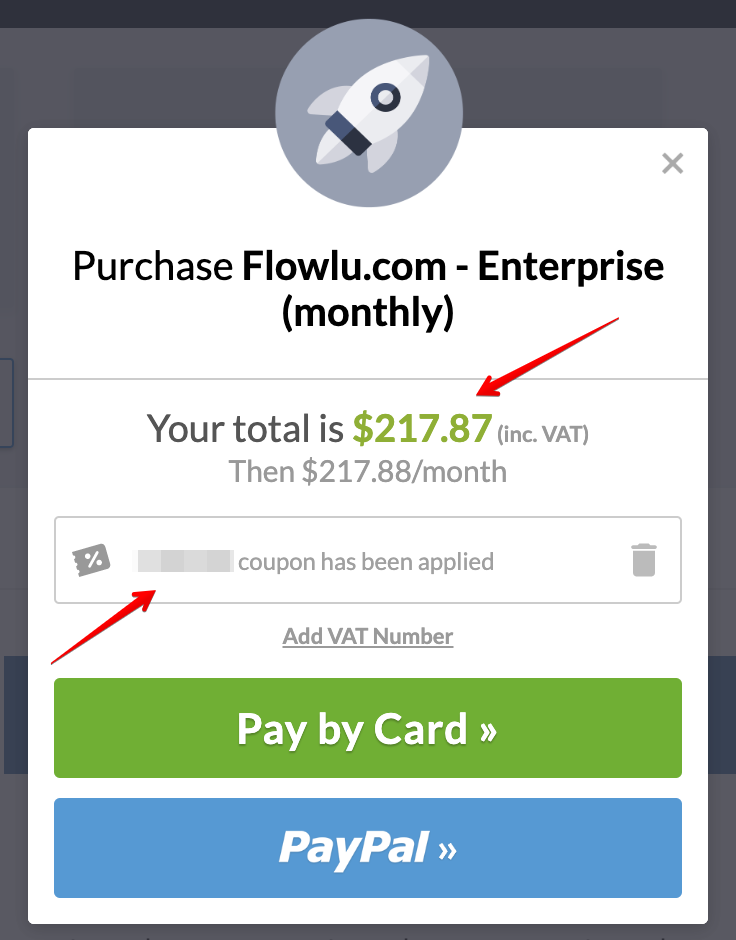 Then, go back to the Step 2 and follow the guidelines to finish your payment.
If you have any issues or concerns, please contact our customer support via in-app chat or email us at support@flowlu.com