Task Settings
---
Before you start working with tasks, please check the its settings.
To do this, go to System Settings → Main Settings of the Tasks app.

Here you can check the option to post an automated comment when task's status changes.
Set employee access rights settings. By default, they are given Assignee access right. This means that they will only see those tasks in which they participate. Also, an Assignee is not able to edit a task for which he/she is responsible. If it is necessary for an employee to see all the tasks created in the system, set the Administrator access rights to him.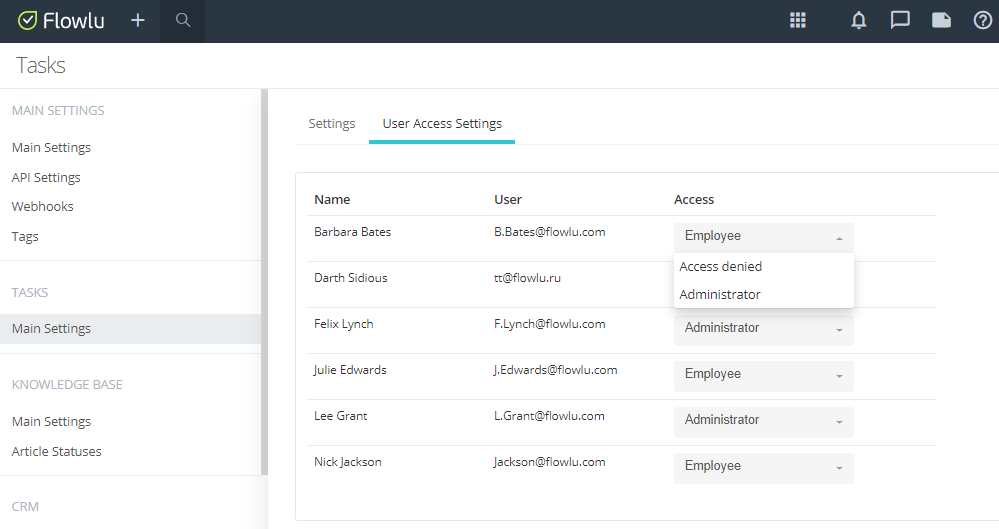 If you deny access to an employee, he will not see any tasks and will not be able to create one.
---