Tasks: Main Settings
Tasks: Main Settings
---
Before you start working with tasks, please visit the Tasks settings.
To do this, go to Portal Settings → Tasks → Main Settings.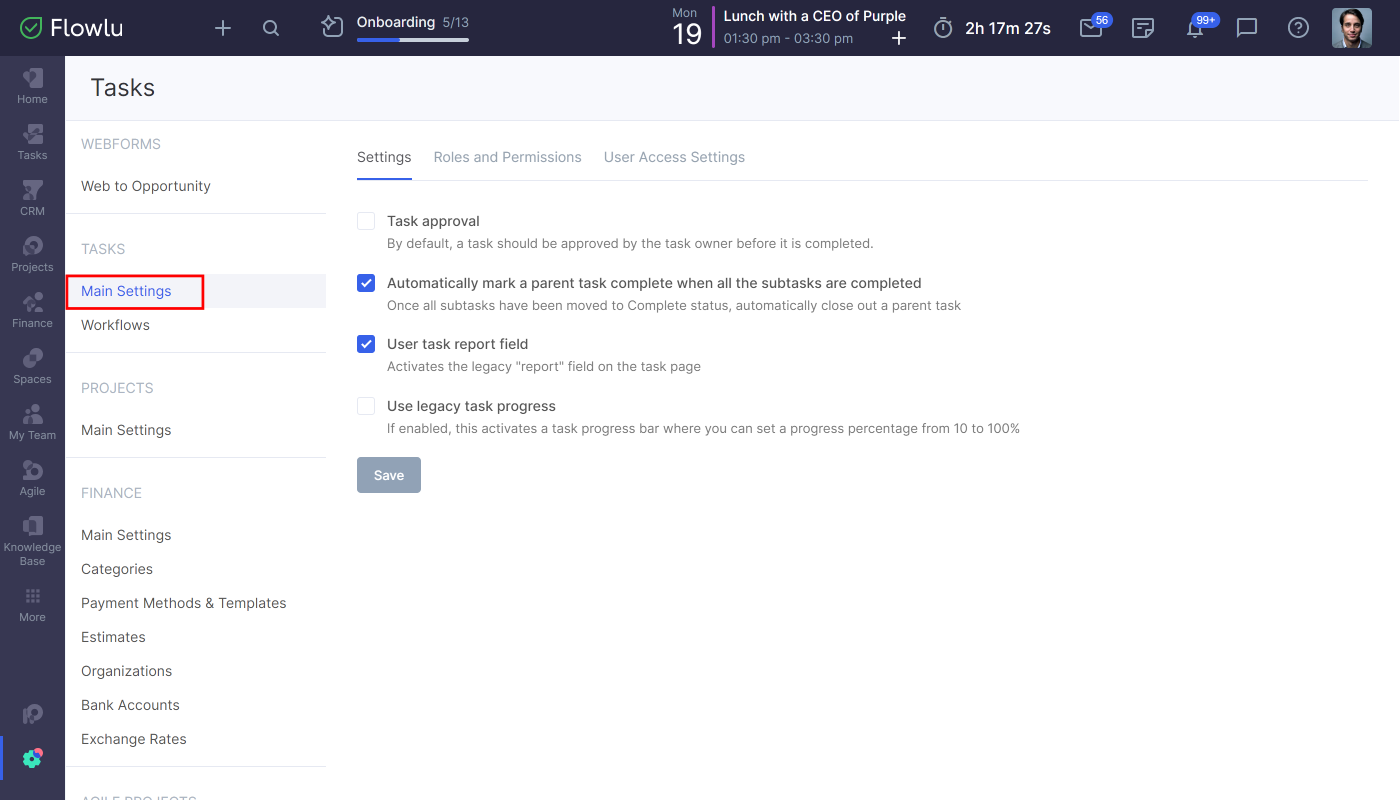 Here you can disable the task approval so the task owner doesn't need to approve tasks before it is completed.
If you need to automatically complete a parent task once all the subtasks are completed, check the appropriate option.
Set up roles and access rights for the Tasks module. By default, your teammates are given the Employee access right. This means that they will only see those tasks in which they take part (owner, assignee, collaborator). Also, an Employee is not able to edit a task for which he/she is responsible. If it is necessary for an employee to see all the tasks created in the account, set the Administrator access rights to them.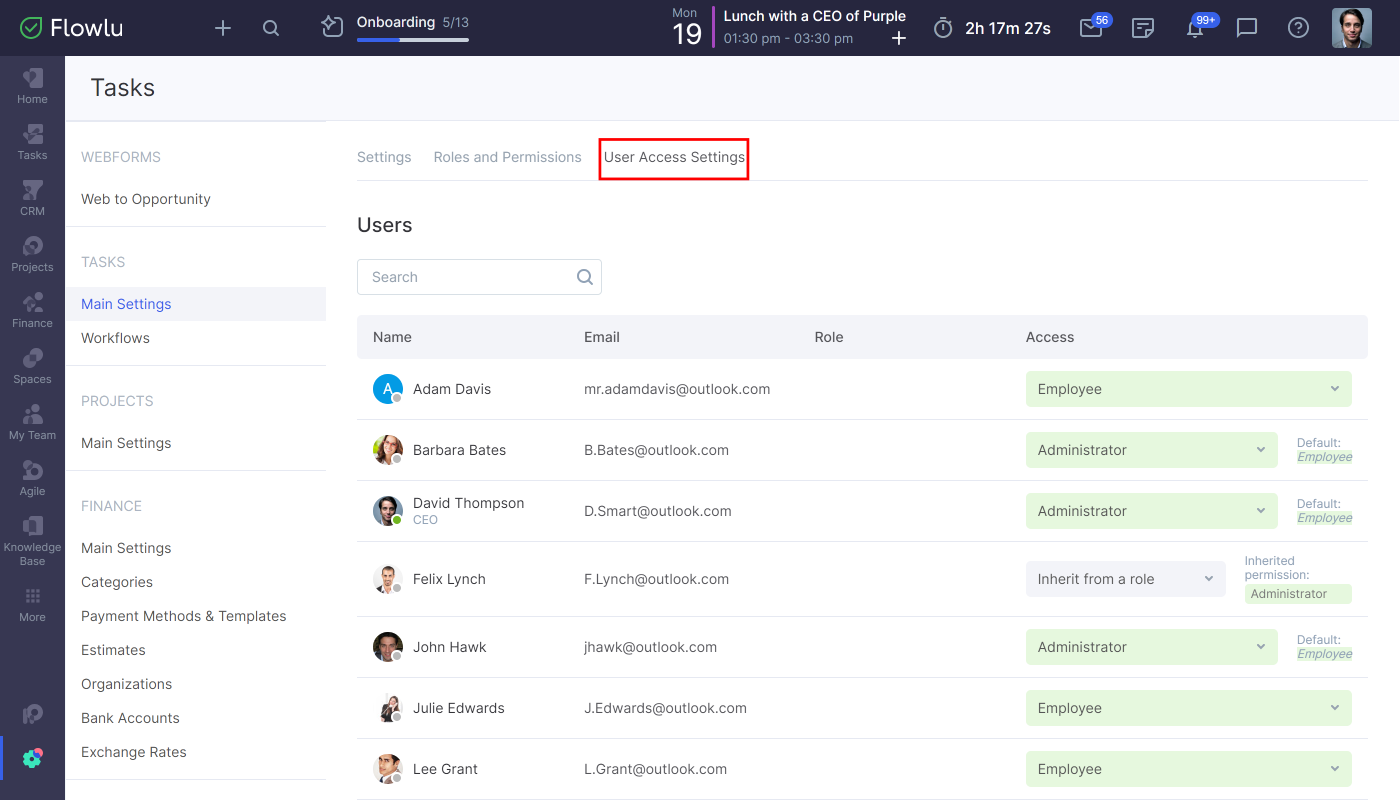 If you deny access to an employee, they will not see any tasks in the account and will not be able to create a new one.