Tasks
---
"Tasks" application allows to organise joint work, delegate your tasks and control your colleague's work, track completed work progress. Tasks are sorted by dates, projects, work areas. Thanks to this sorting, you can focus on what's important at this very moment.
Main opportunities
Joint work on tasks: adding followers, commenting
Time tracking and comparing to estimated time
Evaluation of completed task (returning task for resubmission avaliable)
Task list structuring by folders "Today", "Tomorrow" "Later"
Inbox folder for new tasks fixation
Creation of task lists
Sorting tasks by projects and work areas
Reports on employee's work effectiveness
Structured task list helps to get rid of stress and free your mind for new ideas. You will feel confident in what you do and you will have everything under your control.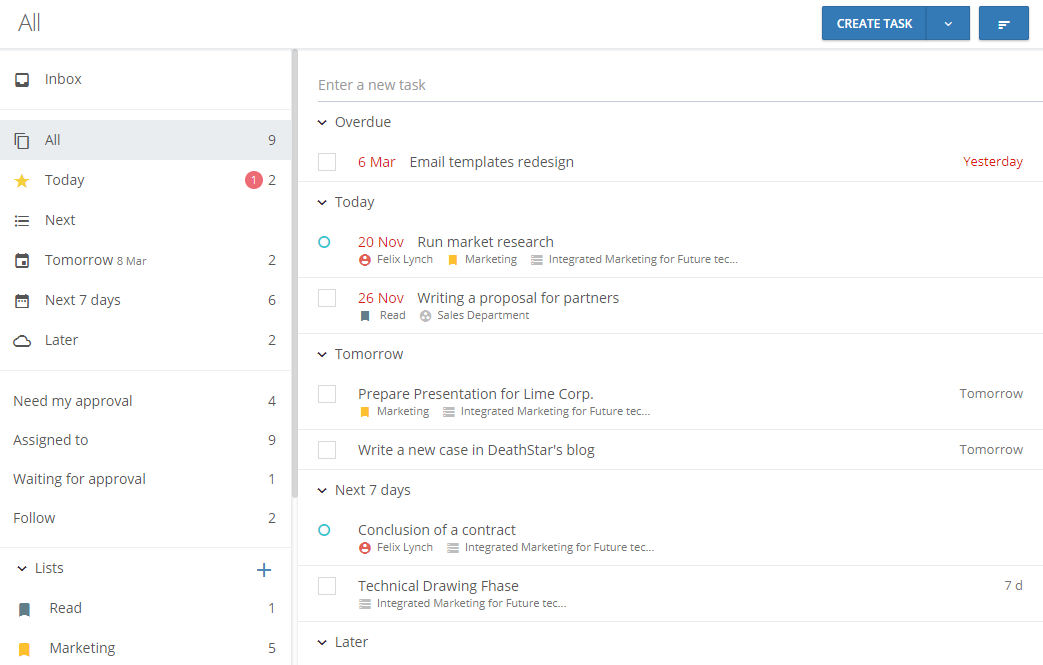 ---