Custom Task Statuses
Custom Task Statuses
---
Flowlu allows you to create your own statuses by customizing task workflows. Instead of regular statuses like "To Do," "In Progress," "Approval," and "Done," you can set up your own statuses for the tasks to match your company requirements.

How to create a workflow
Go to the Portal Settings → Tasks → Workflows.
Click "Create" button at the top right corner.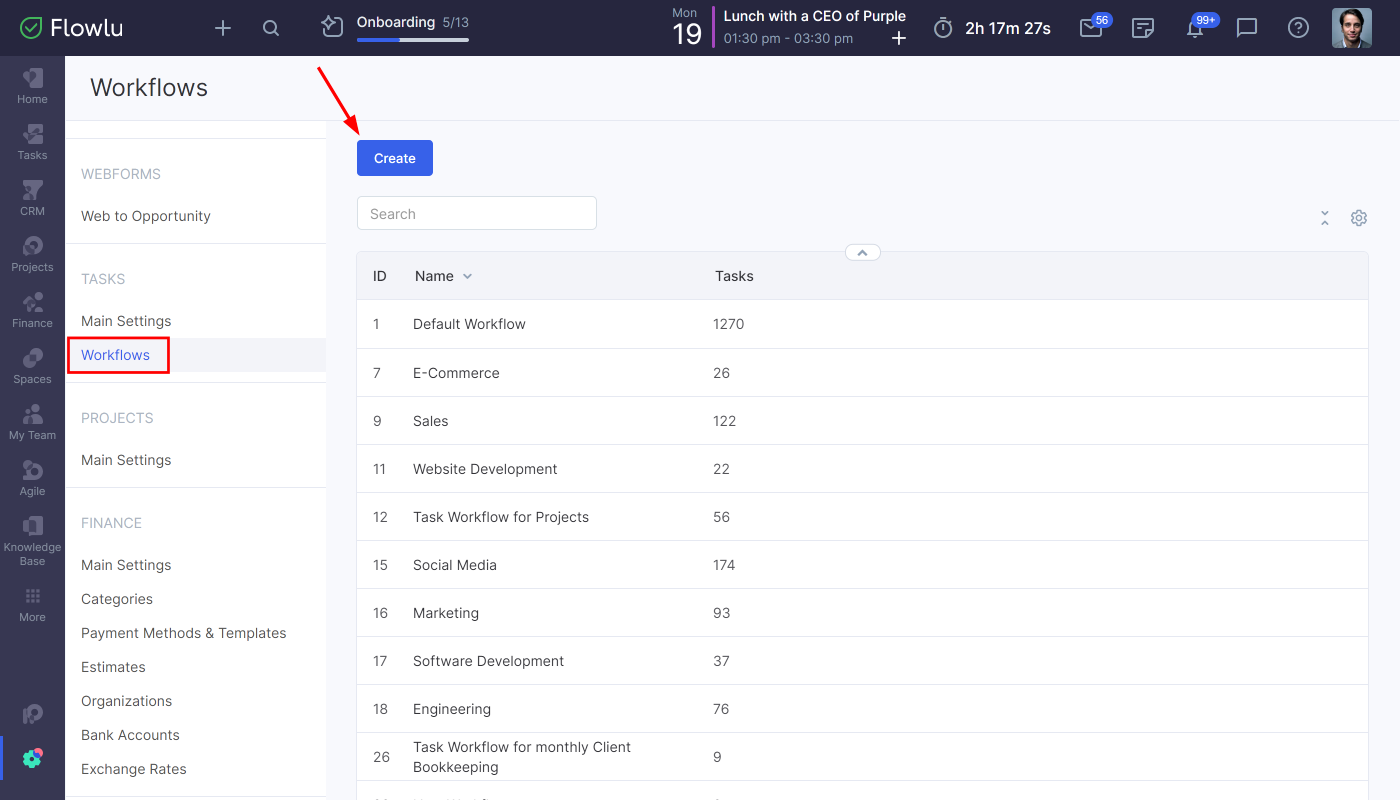 Enter the workflow name.
Hover over the three-dot button and click on the pencil icon to change its name.
Click "+" button to add a new status.


Indicate its name and relate it to one of four of the system status types:

To Do (dark blue),
In Progress (yellow),
Approval (violet),
Completed (turquoise).
Each new status that you create should fall under one of these four status types.


The "To Do" and "Completed" statuses are set by default and cannot be deleted. If you want to implement task approval, then add the "Approval" stage to your workflow. Once the task is finished, it will be displayed at the "Approval" stage until it is approved by the task owner.
To delete a status, hover over the status card and then tap the bin icon.

Use drag & drop to rearrange statuses in the workflow.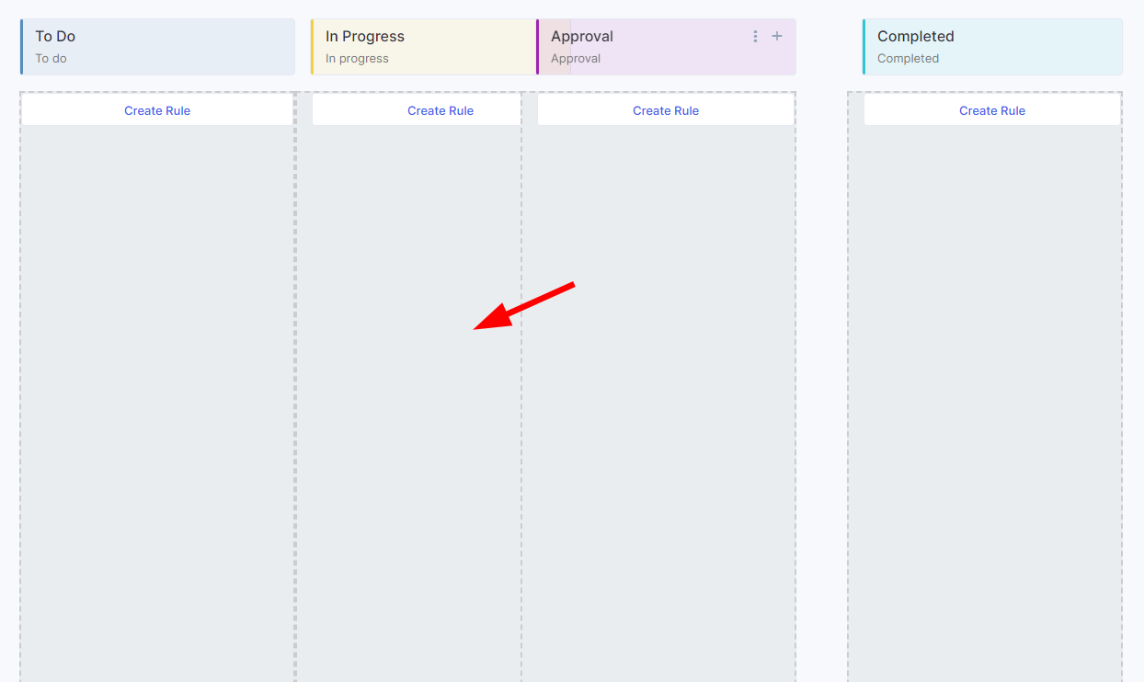 For each workflow, you can add certain automation rules and conditions. Learn more.

Once you created a workflow, all the teammates can use it for their tasks.
How to apply a custom workflow
A task workflow can be selected when creating a new or editing an existing project. In this case, all the project tasks will inherit this workflow.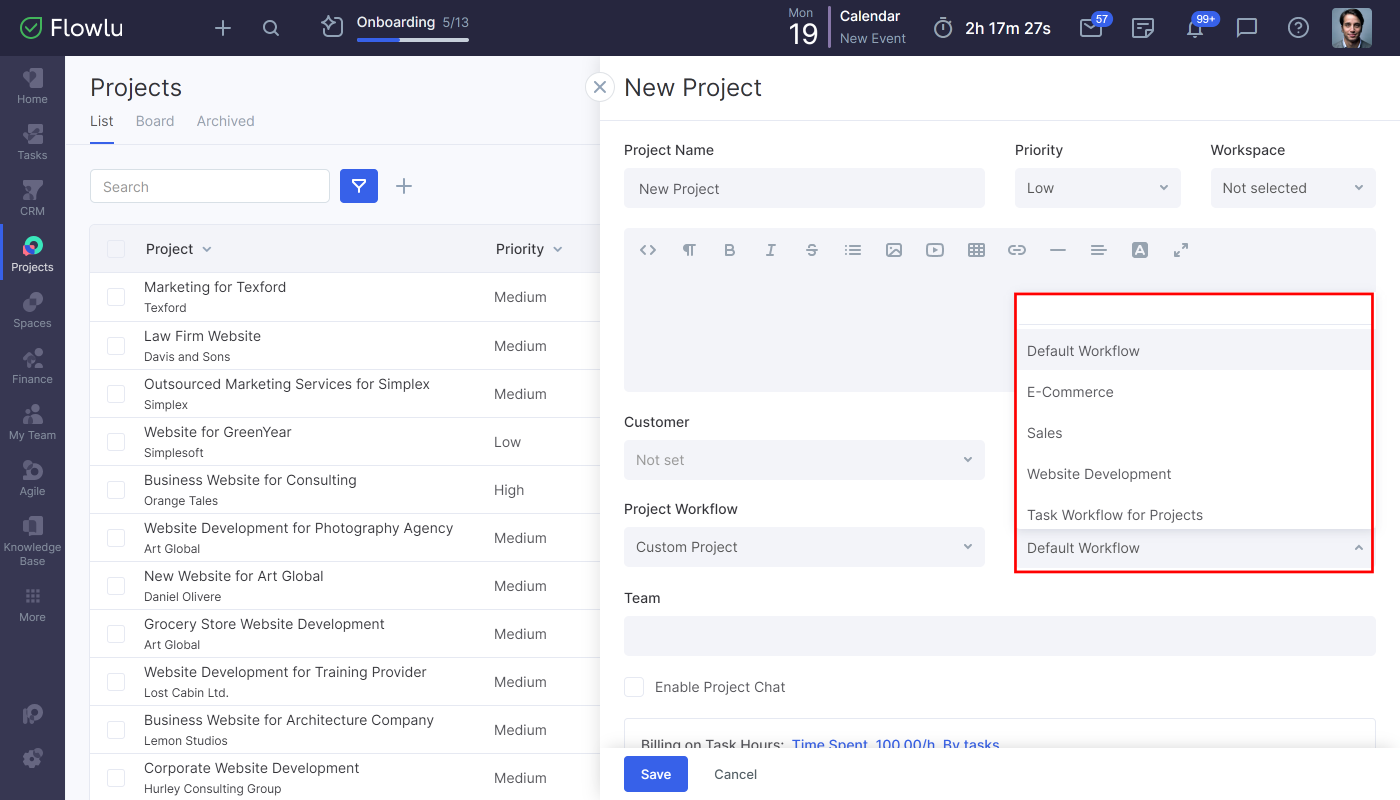 You can also assign a workflow for each workspace. Therefore, all the workspace's tasks will inherit this workflow.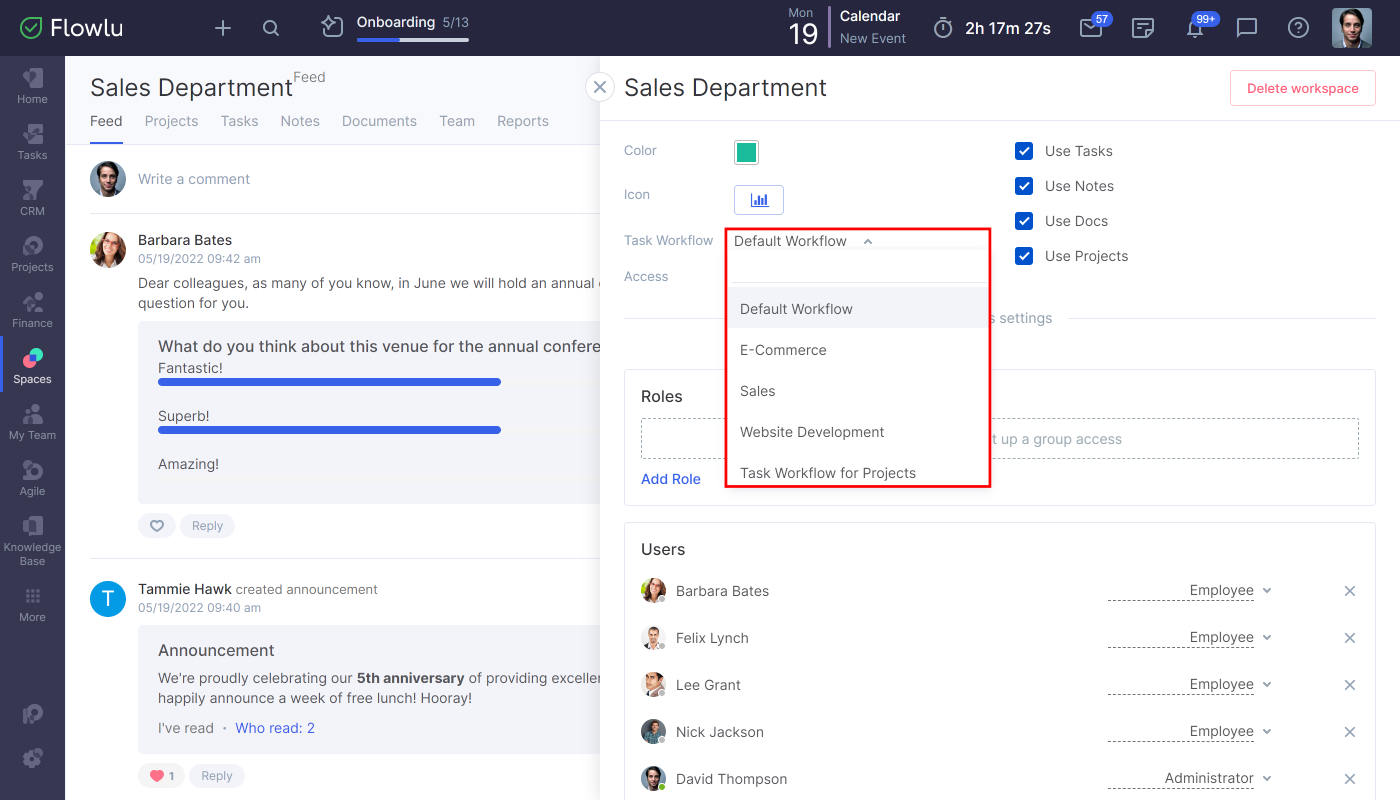 Project workflows also allow to configure task workflow. Go to the Edit mode and select the "Task Workflows" tab. Here, you can create a new workflow or select an existing task workflow from the drop-down list.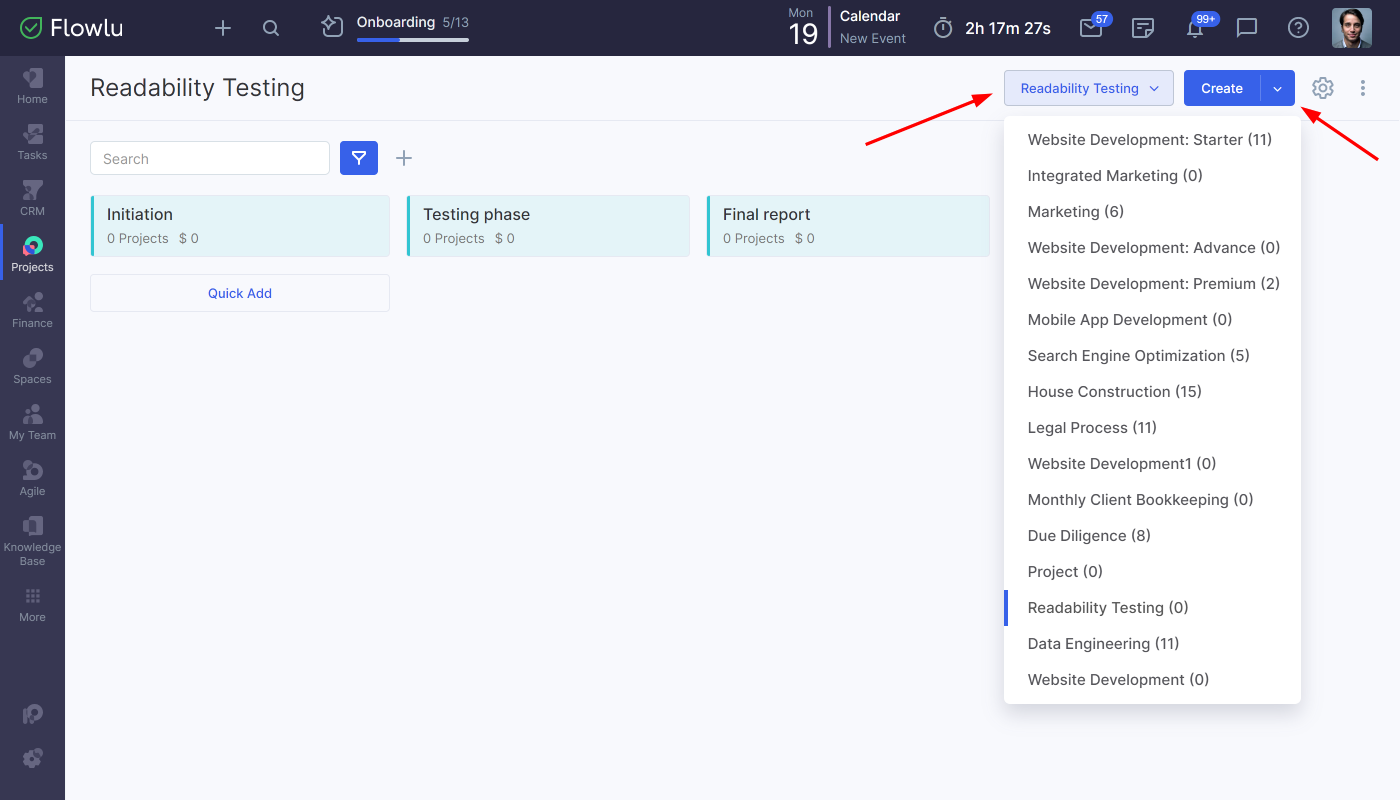 You can also choose a workflow for each task unrelated to any project or workspace.