How to Archive or Delete Project
---
You can archive a project in one of the following ways:
from the project board (Project Workflows)—press on three-dot button in top right card corner and choose appropriate field: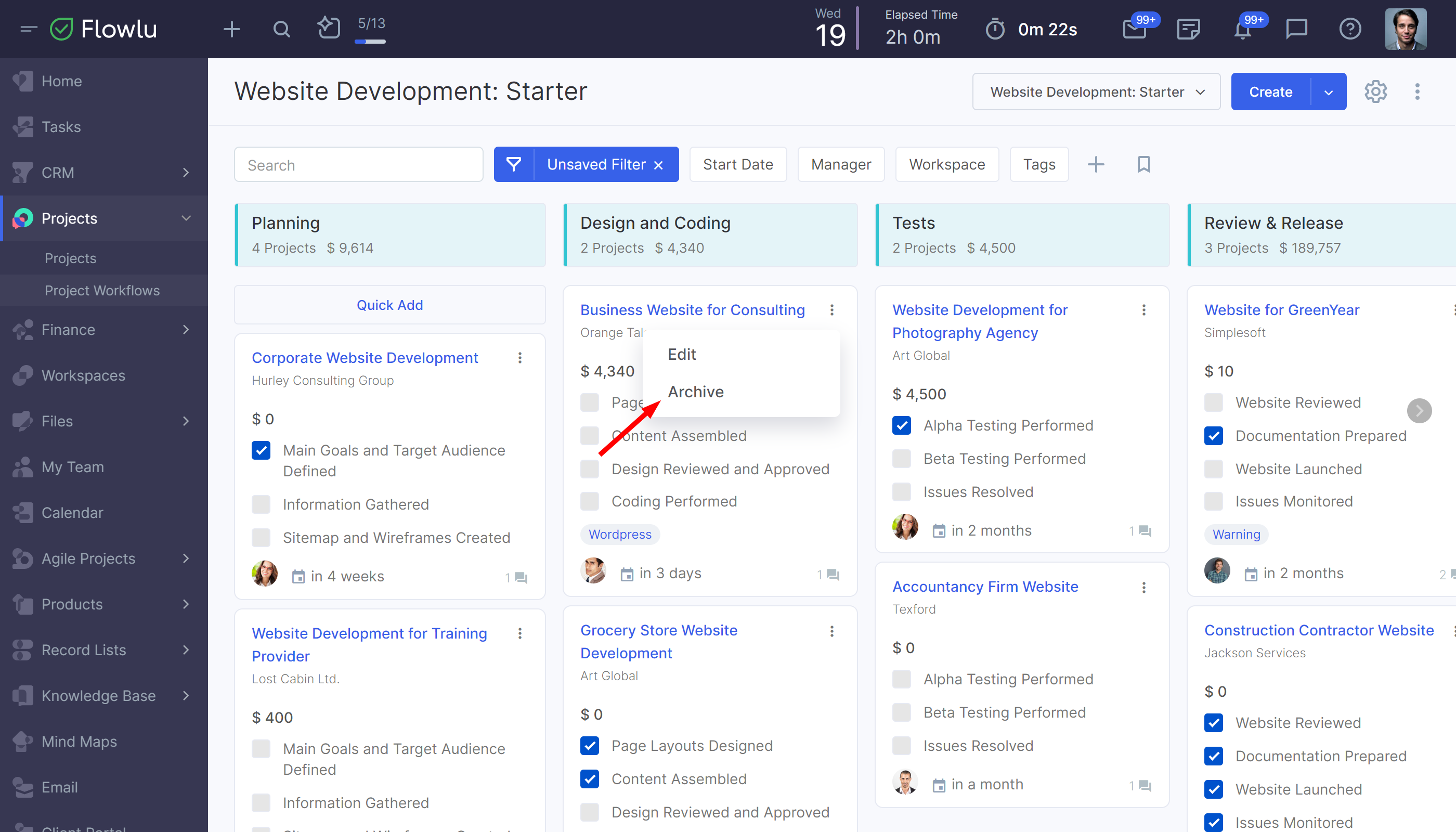 from the project page — click on the button with three vertical dots and select Archive.
After that, the project page will display the date this project was archived.

How to restore the project
Archived projects are stored in the Reports app: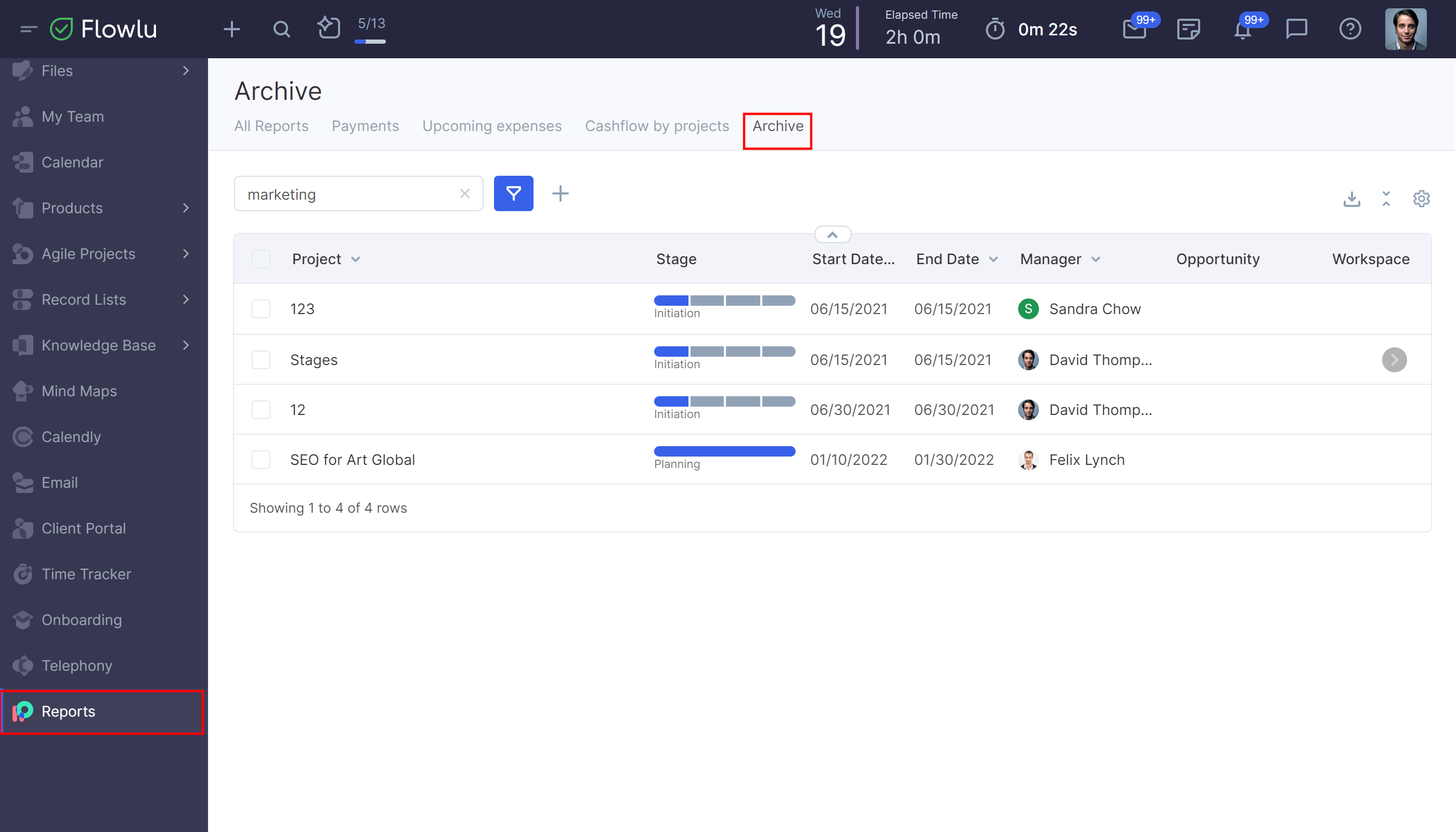 You can restore the project at any moment of time. For this purpose, open it (press on the project name):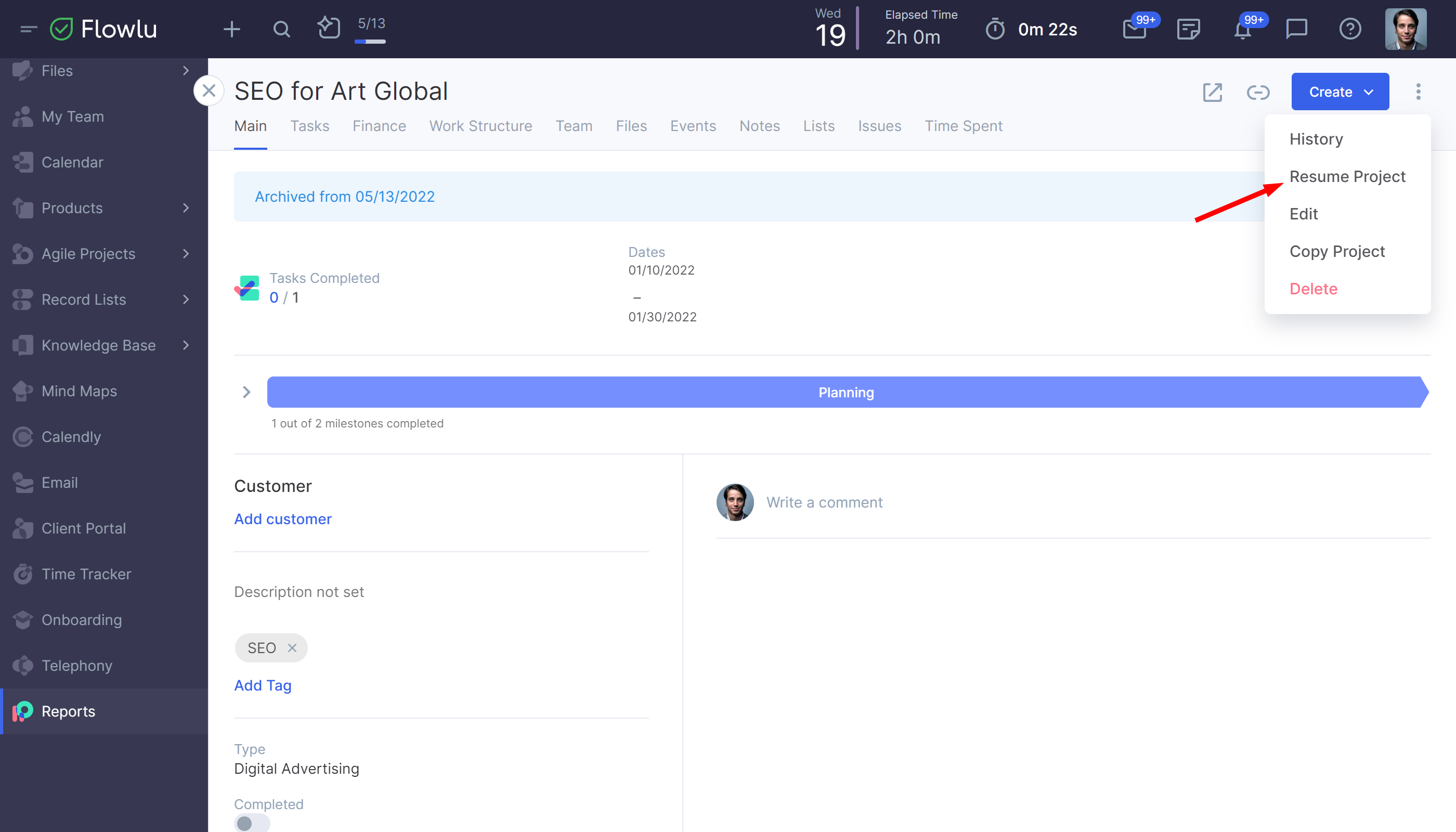 To delete several projects, you need to open the Archive, check projects you need to delete and press the Delete button.