How to Hide Finances in Projects
How to Hide Finances in Projects
---
You can completely hide the finances in the projects, if you do not plan to issue invoices, calculate the expenses, track the budget and the cost limits.
To disable these options, go to Portal Settings (1) → Projects (2):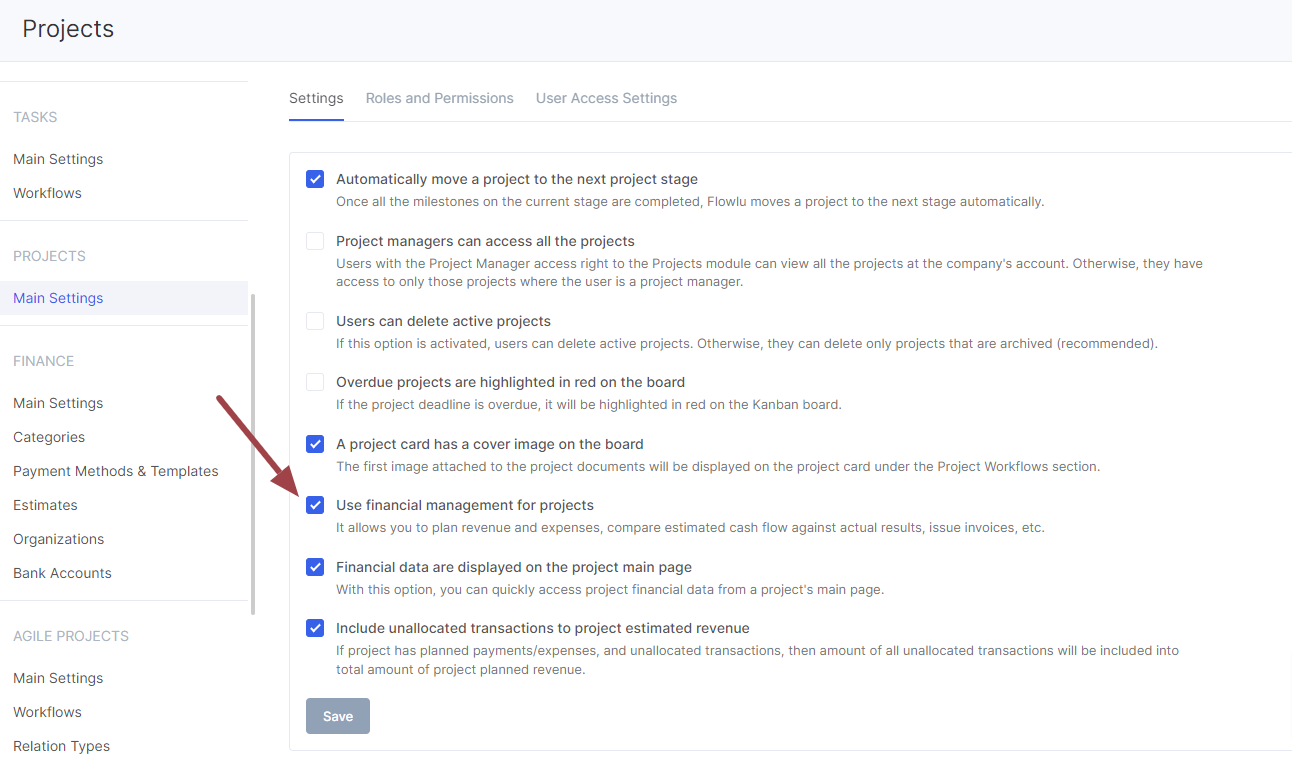 If you disable this option, then all project financial information will be hidden. Namely:

the option to set a budget and limit for projects during creation;
Finance tab.

How to hide financial data from the project manager

If needed, you can hide the project financials only from projects managers who have access to all project data. When denying access to the Finance module, the manager will not be able to issue invoices, see the budget, payments, and expenses for projects.
Go to the settings of the Finance app → Users Access Settings tab and deny access to the employee.
Read more about project access rights in our guideline.