Access Rights
---
The access rights for employees are assigned in the section System settings → Projects → Main settings. Go to the settings through the avatar in the upper right corner: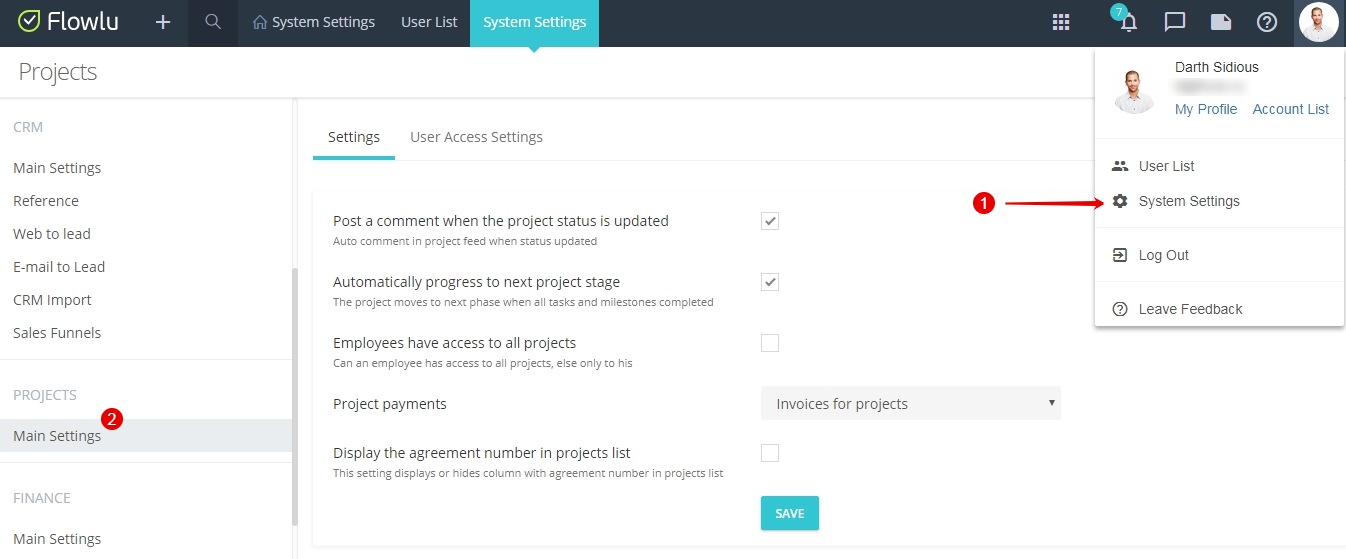 The access rights for each employee are set in the Users access settings tab: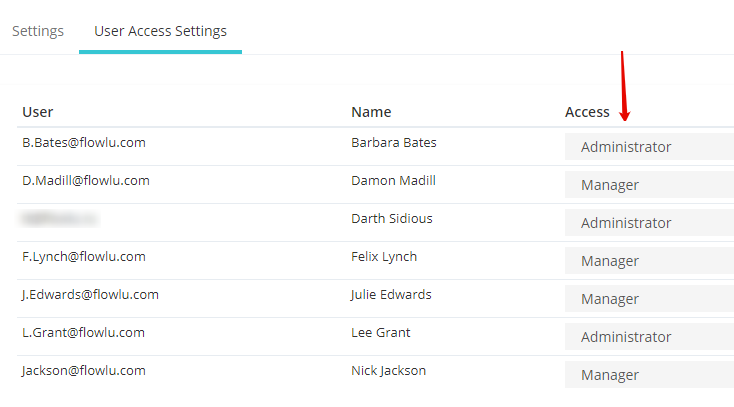 You can deny access to the application to any employee or appoint him as an administrator, manager or employee. If you close the access to the projects to any specific employee, this item will not be displayed on his menu. Also, he will not be able to enter the projects by a direct link.
Administrators
Administrators have full access to all projects of the company. They see all the information both on their own and on others' projects. Administrators can create new projects or modify, archive and delete existing projects (including projects created by other users).
Managers
Managers, like administrators, can create projects. However, they have full access only to those projects in which they are managers. To the projects in which they are only participants, they have limited access.
In Others' Projects Managers Can:
view all tasks, leave comments on them and create new ones;
view the Gantt diagram, but not edit it;
leave comments, notes;
write issues on projects (this extension is set up in the Applications section);
upload, download, delete documents.
In Others' Projects Managers Cannot:
see financial information (budget and costs);
edit the project, delete it, or send it to the archive;
change the composition of the project team;
enter data into the Gantt chart (view-only mode);
move the project card on the board from stage to stage or change the stage on the detailed project page;
cancel the completed work items.
In addition, managers do not have access to the Workload Board section.
The user can only become a project participant when the responsible manager or administrator adds him to the Project team.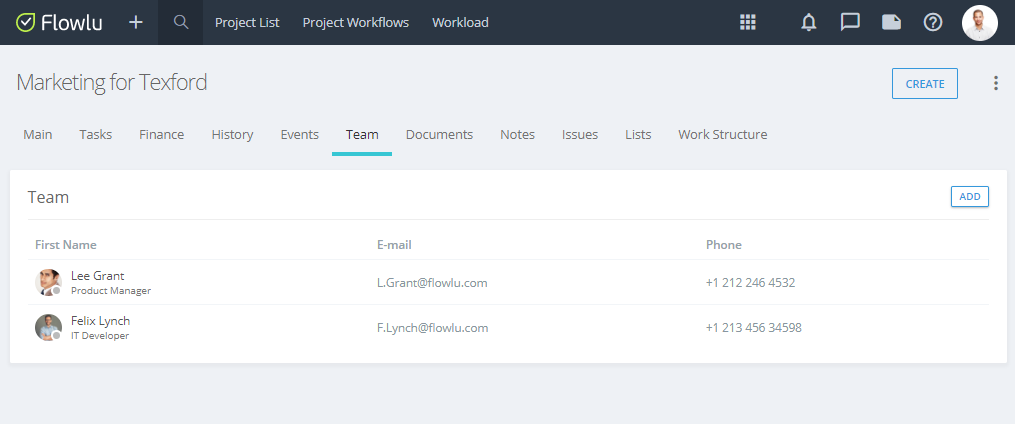 In the application settings you can give managers access to view all projects:
If this option is not active, then the manager in the projects list, on the board, in the archive sees only his projects and those in which he is a participant. If the option is active, the manager will be available to view all projects, including those in which he is not a participant. In such projects, the manager will be able to perform the same actions as the participants.
Employees
Employees cannot create, modify the projects, send them to the archive or delete them. Employees have access only to the projects' list in which they are participants. In the projects, they can view their tasks, upload/download/delete documents, and add notes and comments. They cannot view the Gantt chart, financial information (budget and costs), change the project stage and cancel the completed work items.
---