Managing Access Rights
---
For the Finance module, you can set access rights for each employee, thereby providing financial information only to certain individuals. Only portal administrator can assign access rights in the System settings section (1) → Finance → Main settings (2) → Users and roles (3).

Or in the user's profile. To do this, go to the Users list → Employee profile to whom you want to give the access rights, to the Access rights tab.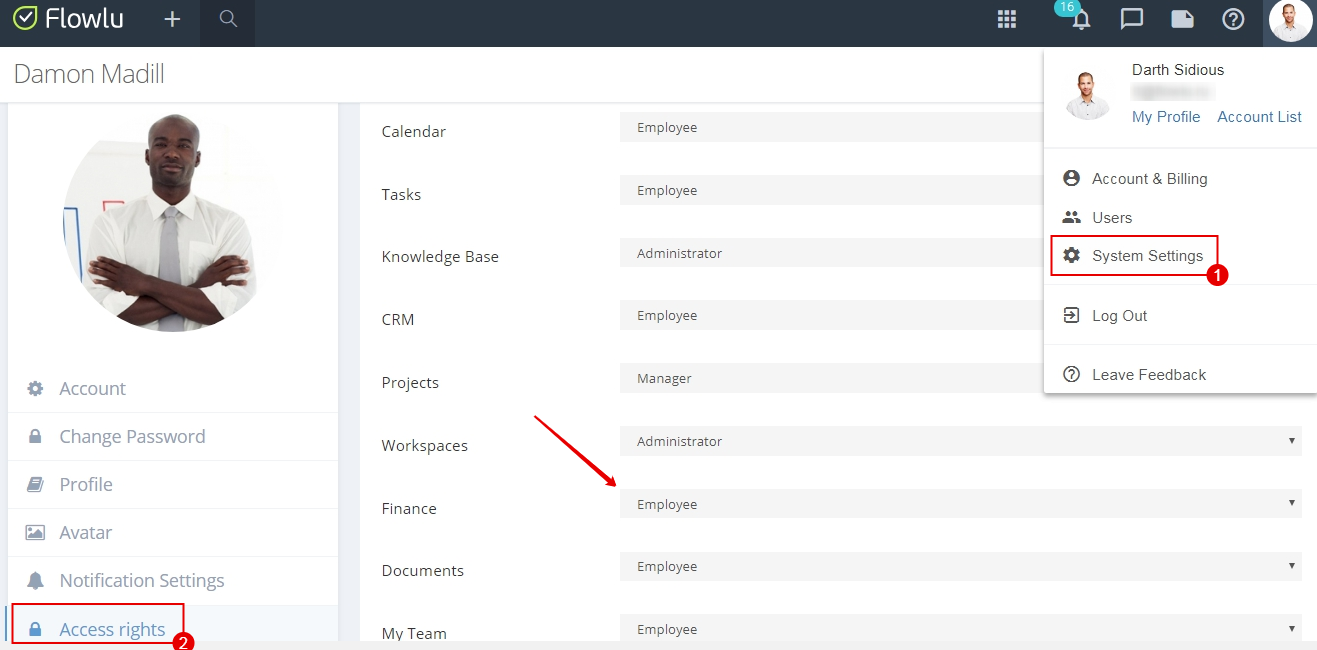 You can give the role of Administrator, Employee or close access.
Administrators
The administrator can see all information in the Finance application: transactions, invoices, proposals, acts, reports.
Employees
An employee has access to proposals and invoices. He does not have access to transactions or financial reports.
In the main Finance settings, you can set certain restrictions for employees on invoices and offers.
For invoices the following settings are available:
Give the manager access to all invoices (1)—he will be able to see the invoices of other managers. Disable this option if you want the manager to see only his accounts.
Allow the manager to process the payments manually (2)—the employee will be able to independently mark invoices as Paid. If you disable this option, only administrators of the Finance module be able to do it. If you have payment systems connected, then the invoice will be marked as Paid automatically after receiving the online payment.
Approve invoice for sending (3)—if there is a checkmark in this box, the system will prompt you to assign an Approver. Approver has to be the administrator of the Finance module.
Disable editing an invoice after it is sent (4)—this will allow you to avoid confusion in the invoices.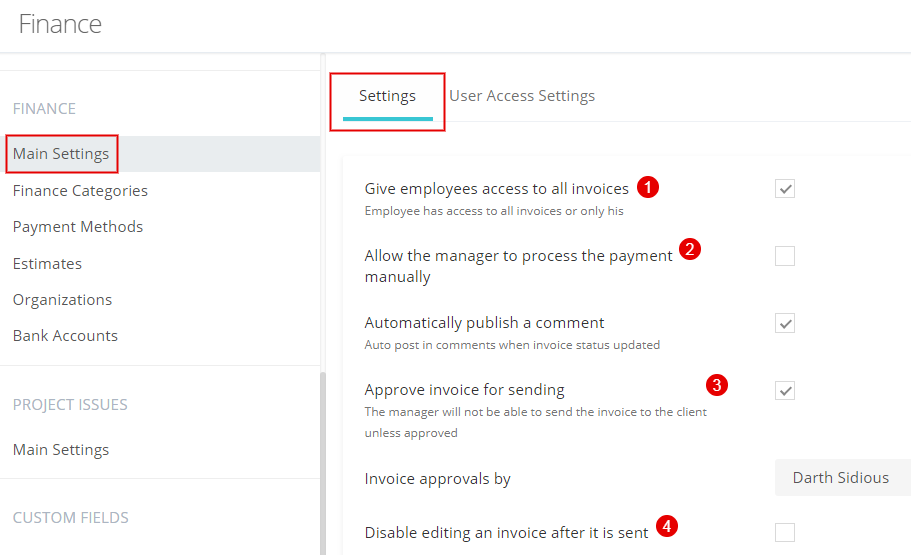 There are following settings available for Estimates:
Give employee access to all estimates—he/she will be able to see the estimates of other managers. Disable the option and the manager will only have access to his estimates.
Disable editing an estimate after it is sent—nobody will be able to make any changes to the estimate after it is sent to the e-mail client. If the requirements of the client change, you will need to create a new estimate.
Disable editing an estimate after converting to invoice—an employee will not be able to edit or make changes to estimate after it has been converted into the invoice.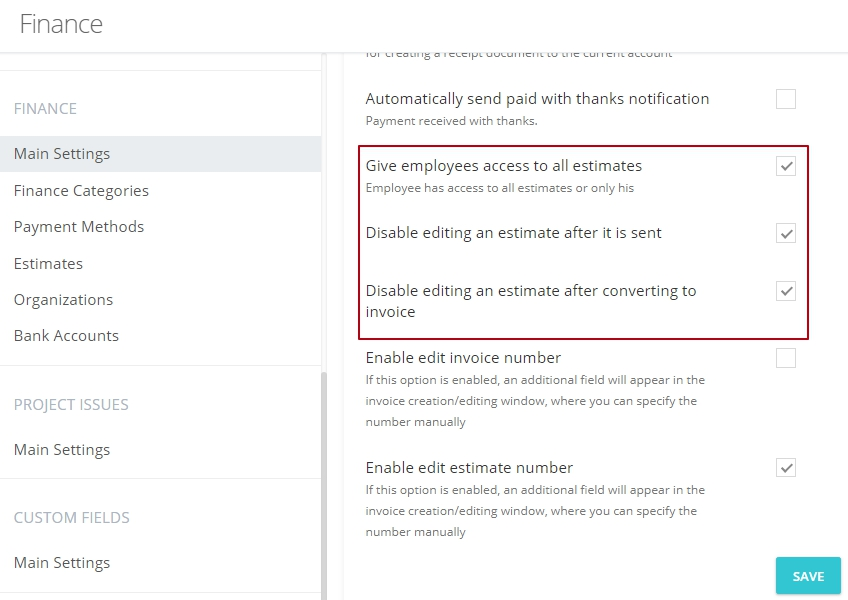 Access Denial
Deny access and then the employee will not have access to any functions of the Finance application. Additionally, he will not be able to create any invoices, estimates, acts in the customer's card, transactions or projects.
---