Access Rights: Calendar
Access Rights: Calendar
---
You will see calendars to which you have been given access by your colleagues in the Shared with me column. Due to this option, employees will be able to see each other's schedules and plan shared activities.
How to Share Your Calendar
Only you can share your own calendar. The portal administrator does not have such ability.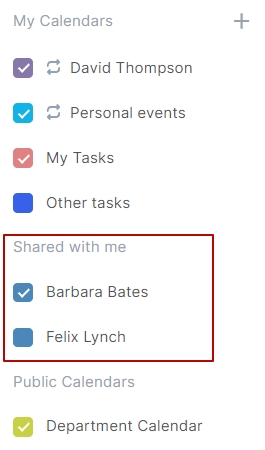 To assign the access levels to your calendar, click on three vertical dots to the right of the name and click Edit: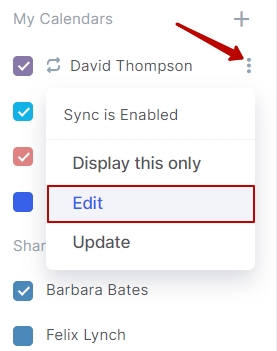 In the opened sidebar, select the users you want to share your calendar with and save.
By default, they will be given a View availability access level. Change the access level for each user if necessary.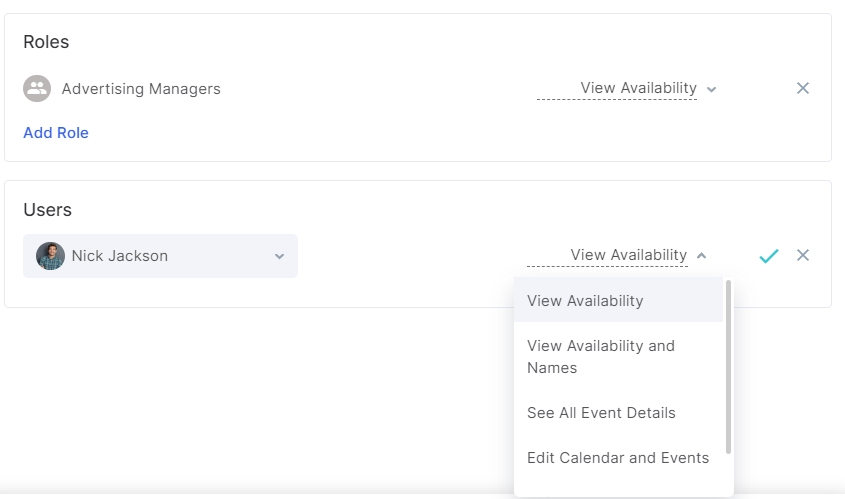 About Calendar Access Rights
View availability. Users with this access level to your calendar will see only the status of the event. Viewing the event names or descriptions will not be available.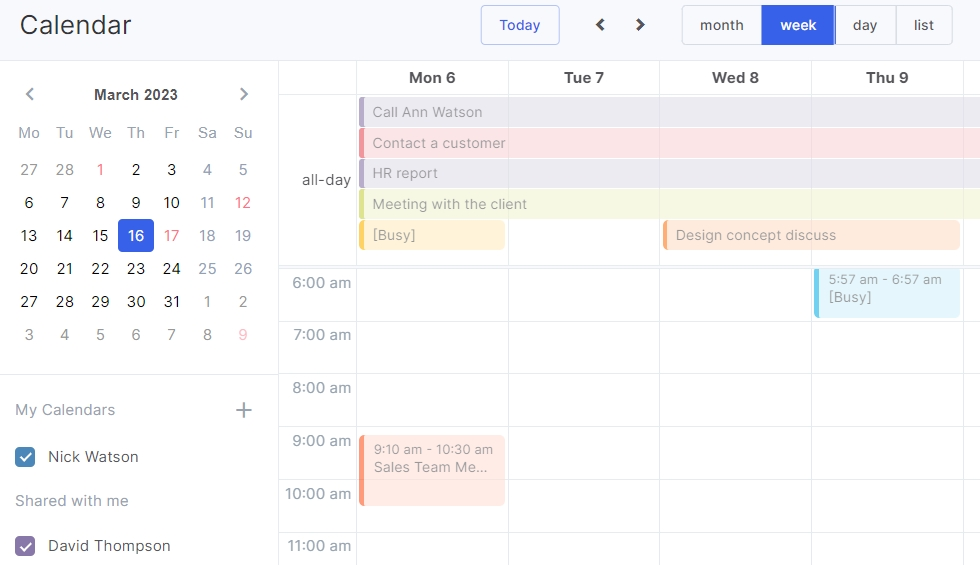 View availability and names. At this access level, the employee will see your schedule and name of your events. The description and other information will be unavailable.
See all event details. The event details, links to opportunities, projects, CRM accounts, and comments can be accessed. Changing any information is not available.
Edit calendar and events. The user gets access to the creation of new events and changing the schedule in your calendar.
With full access, the user also can delete events from your calendar.
Access Level in Events
When creating an event in the calendar, you can further deny or provide access to viewing the information in it.
If you create a personal event, then only those users who have access level to this calendar not lower the editing one will be able to see it.
If you create a public event, then its details will be visible to all users who have access to this calendar, regardless of the level of access.