Calendar
---
Plan your personal or work activities on the Flowlu calendar and manage your schedule efficiently.

The calendar in Flowlu allows you to:
Plan and receive reminders of the events related to opportunities and projects.
Create public events, plan shared events.
Create new tasks and view your personal tasks including completed ones.
Share your calendar with any user. Colleagues will see each other's schedule and plan events that require shared participation.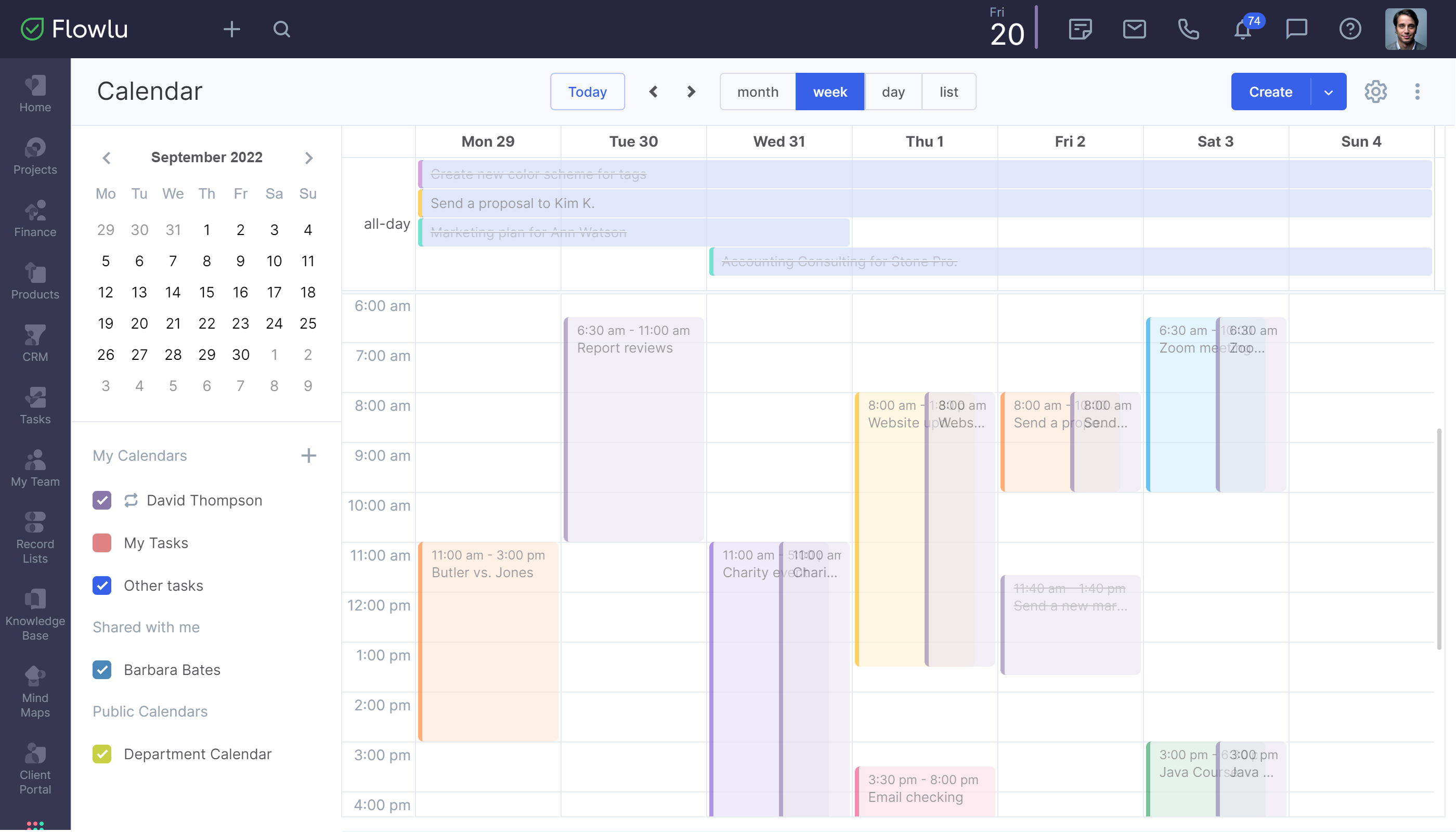 Flowlu calendar can be synchronized with Google Calendar. After setting up the sync, all events from Flowlu will be displayed in the Google Calendar, and vice versa. Also, through the Google Calendar mobile app, you can plan events on the go in Flowlu, no matter wherever you are.