Web Forms
Web Forms
---
In Flowlu, there are several types of pre-made web forms for capturing data, which you can install on your website. After filling in this web form, an opportunity with contacts and a message from the user will be automatically created for all the potential customers in the CRM. The sales rep will immediately be able to take this opportunity into action. Due to this option, you won't lose any opportunities from the website and can quickly process all incoming requests.
Step 1. Install Web Form to Your Website
You can find the web forms in the Portal Settings → Web Forms → Web to Opportunity. Here you can choose between the web forms for a question, feedback.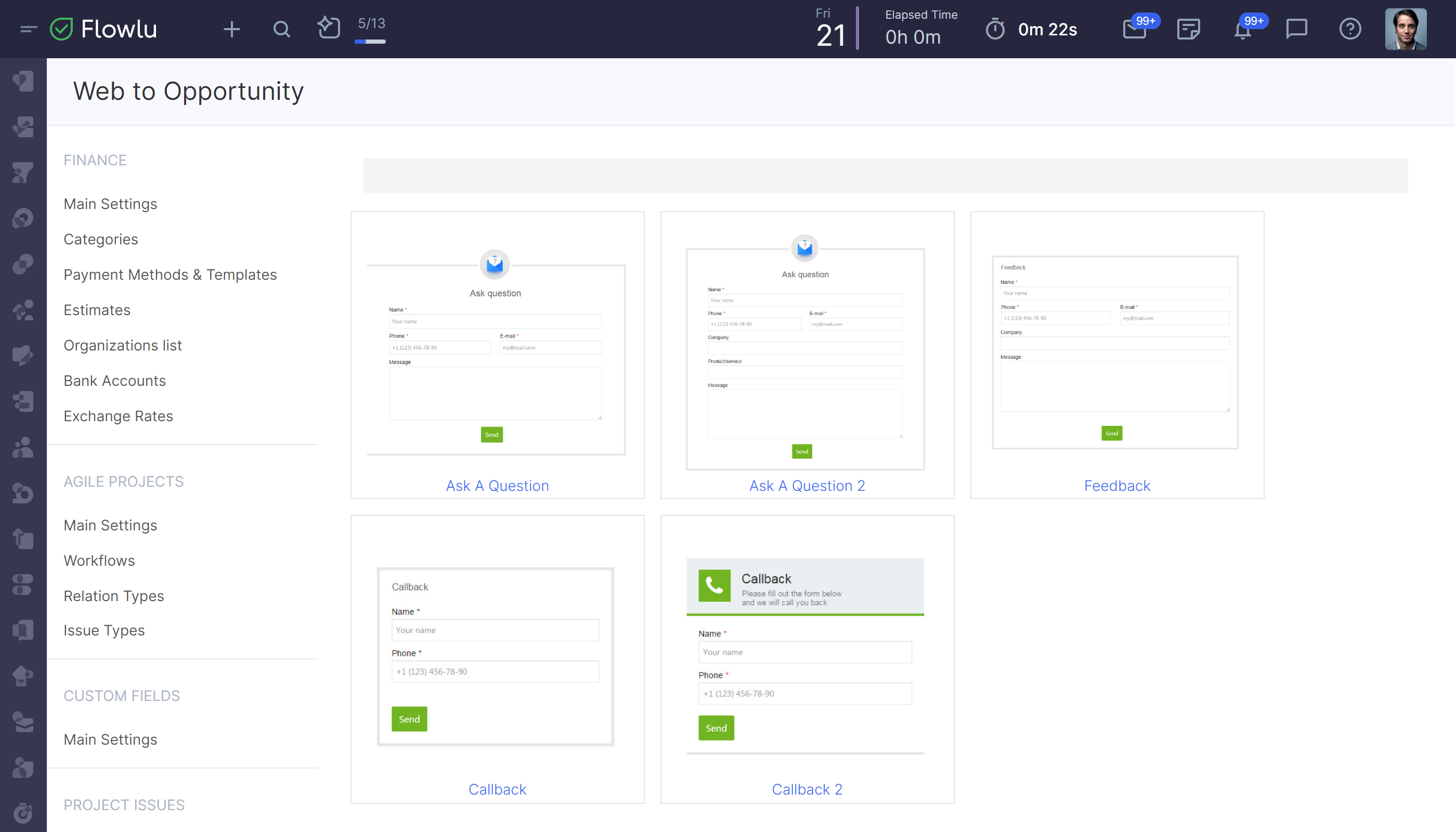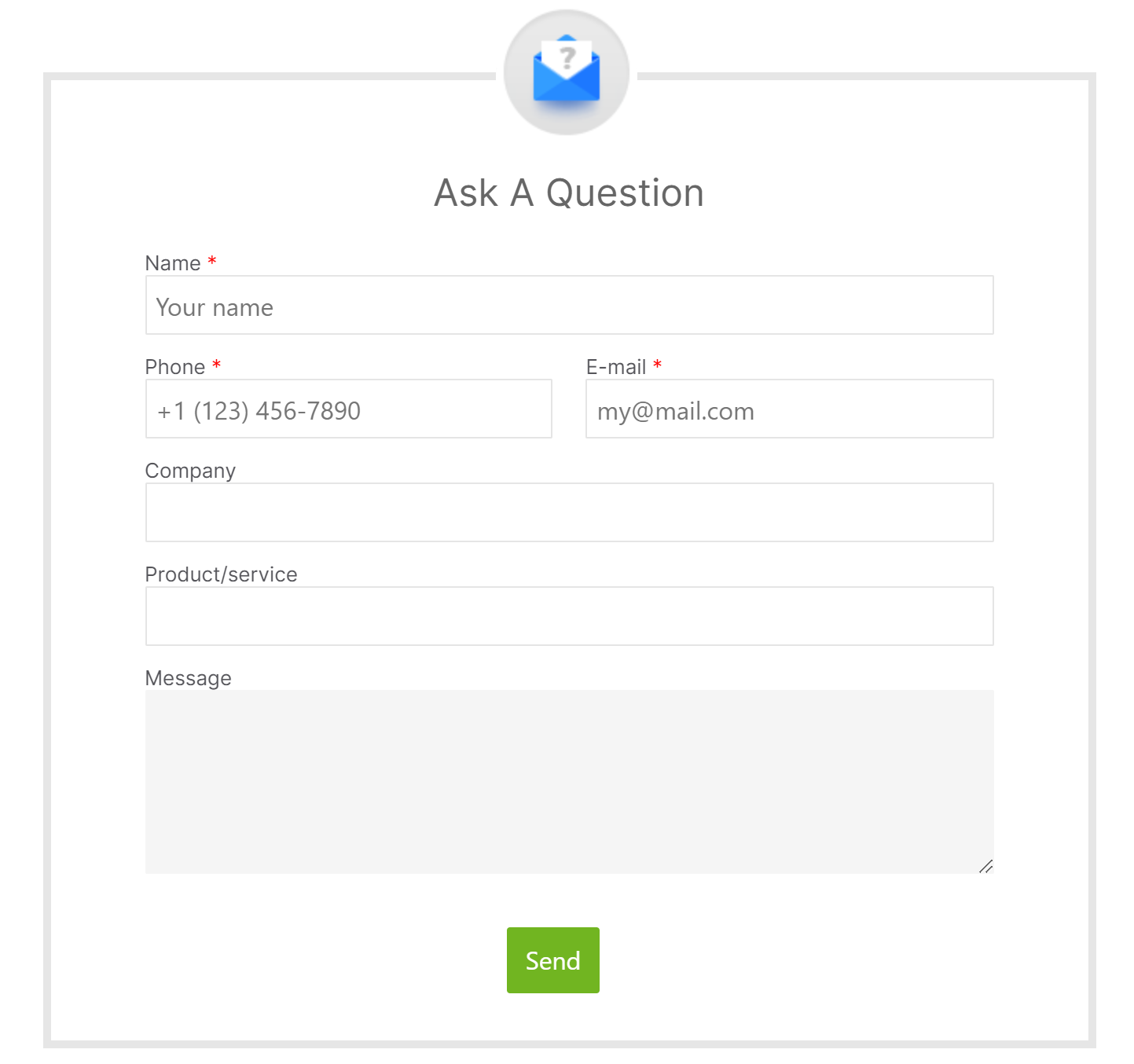 Select the form that corresponds to your goal and click on it.


When setting a web form, you can specify or change the following parameters:
assign the responsible person. After you select a sales rep, the opportunity will automatically be assigned to this person.
specify the source of opportunity. It will be specified in the opportunity to track where the customer came from.
select a pipeline. The opportunity will be created in the appropriate pipeline. If you plan to use several web forms, then you can set up a separate pipeline for each of them.
change the title of the form. Rename the web form if necessary.
change the text of the button.
You can rename the rest of the fields through the HTML code.
When entering your own web form title, you will immediately see how it will look like on the website: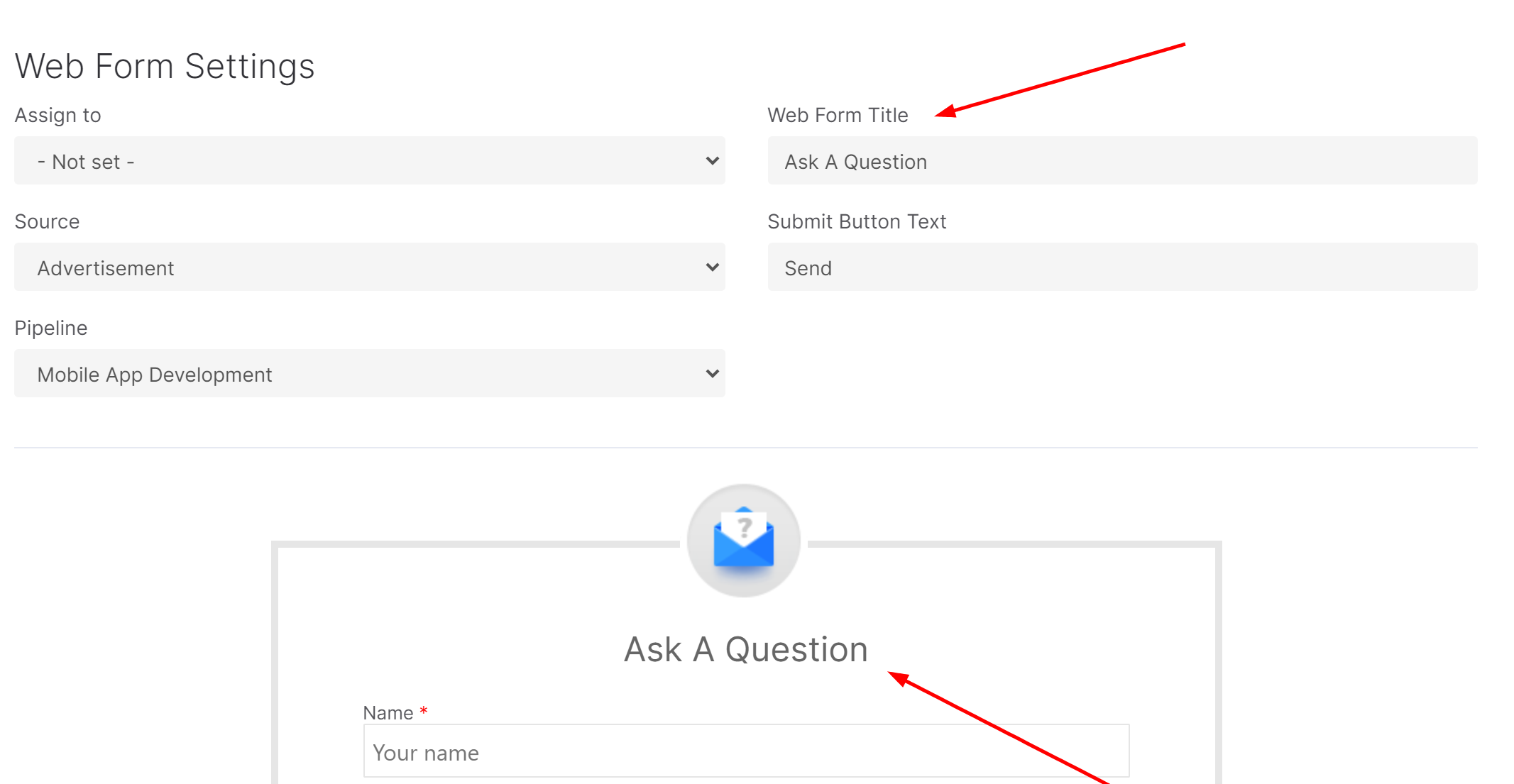 After that, copy the code at the bottom of the page and paste it into the website.
Note: Please avoid making any changes the to the code of the web form. You can only change the CSS, if necessary, to change the design of the form.

Step 2. Set Up the Web Form
Create the text message that will be displayed after successful or incorrect completion of the web form. Additionally, specify several email addresses of sales reps (separated by commas or semicolons) so that they receive notifications on their email about filling out the form.
You can do all these settings in the Marketplace → Web Forms → Settings.
Step 3. Test the Automatic Creation of Opportunities
To test this functionality, fill in the installed web form. An opportunity is created on the board you specified.