CRM
---
The CRM module includes tools for managing opportunities and features all client information and interaction — events, tasks, emails, invoices, projects, etc.
With the CRM records, a user can view information and add new details with just a couple of clicks. Even if the employee resigns, the new hire will be able to start working with the client exactly from the moment at which the work was interrupted.
In this section, you will learn how to set up a sales pipeline, automatically create opportunities, and manage contact/organization records.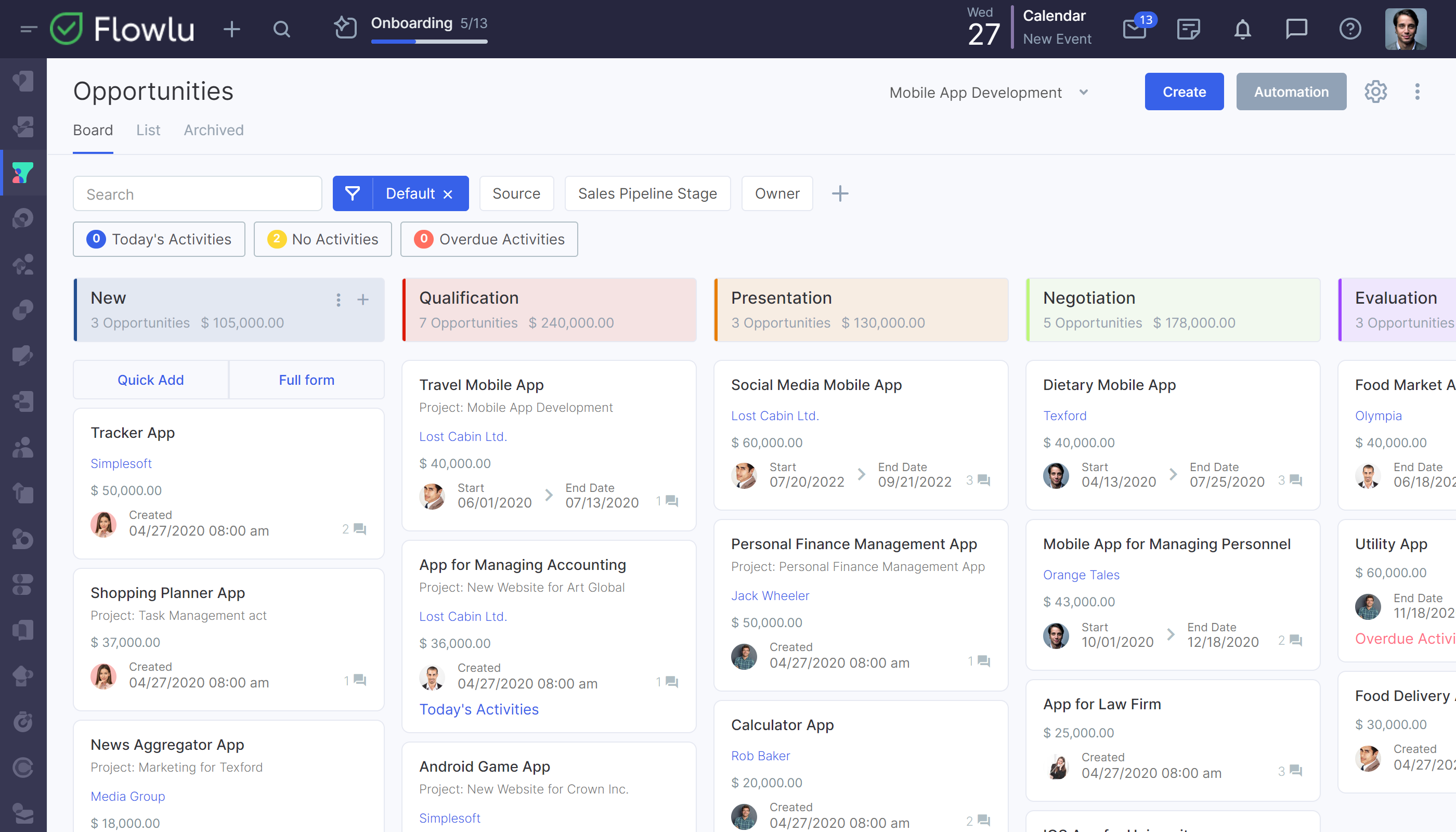 Opportunities board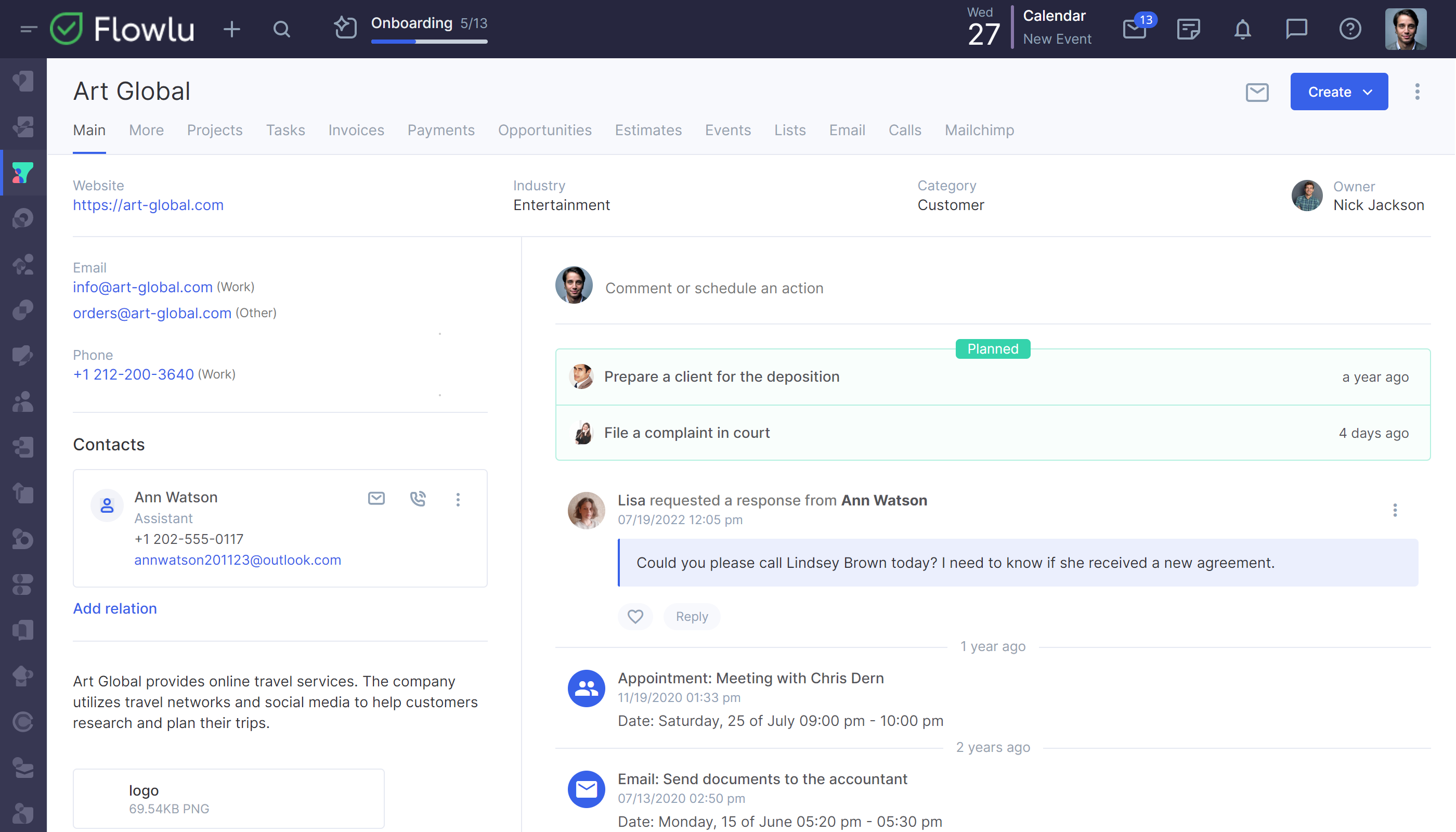 Client's page