Opportunities
Opportunities
---
Opportunities are designed for managing your potential deals. Each request of your potential customer, whether it's an email, a completed web form on the website or an incoming call — all of them are opportunities. During the selling process, the opportunity goes through the stages of the pipeline. Opportunity records track details about deals, including the value of potential sales, client's interaction history, estimates and invoices, etc.
Once the opportunity is won, you need to issue an invoice or create a project. The lost opportunities are closed with an indication of the loss reason. According to the lost/won opportunity performance, a report is generated as a pipeline, which visually allows you to identify bottlenecks in your sales process.
To manage your opportunities, go to the CRM → Opportunities.
List or Kanban View
You can choose a convenient way to display opportunities — a list or a Kanban board. To select the display type, click the corresponding tab: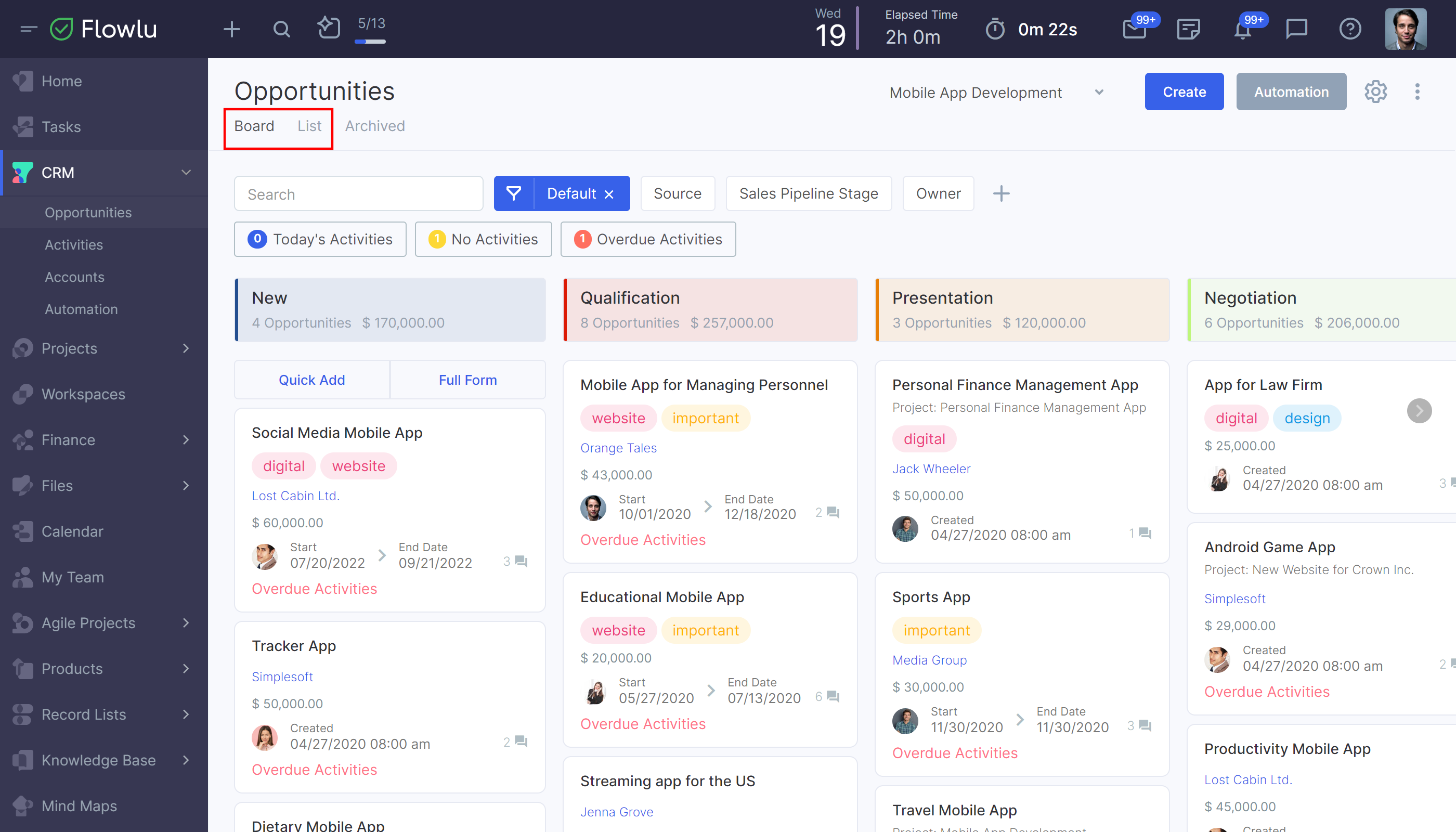 In the list, opportunities are displayed as a table. It stores the information about the opportunity stages, the budget, the company/contact name, person responsible for the opportunity, as well as the last comment on the opportunity.

In the list, you can filter, search and sort any data: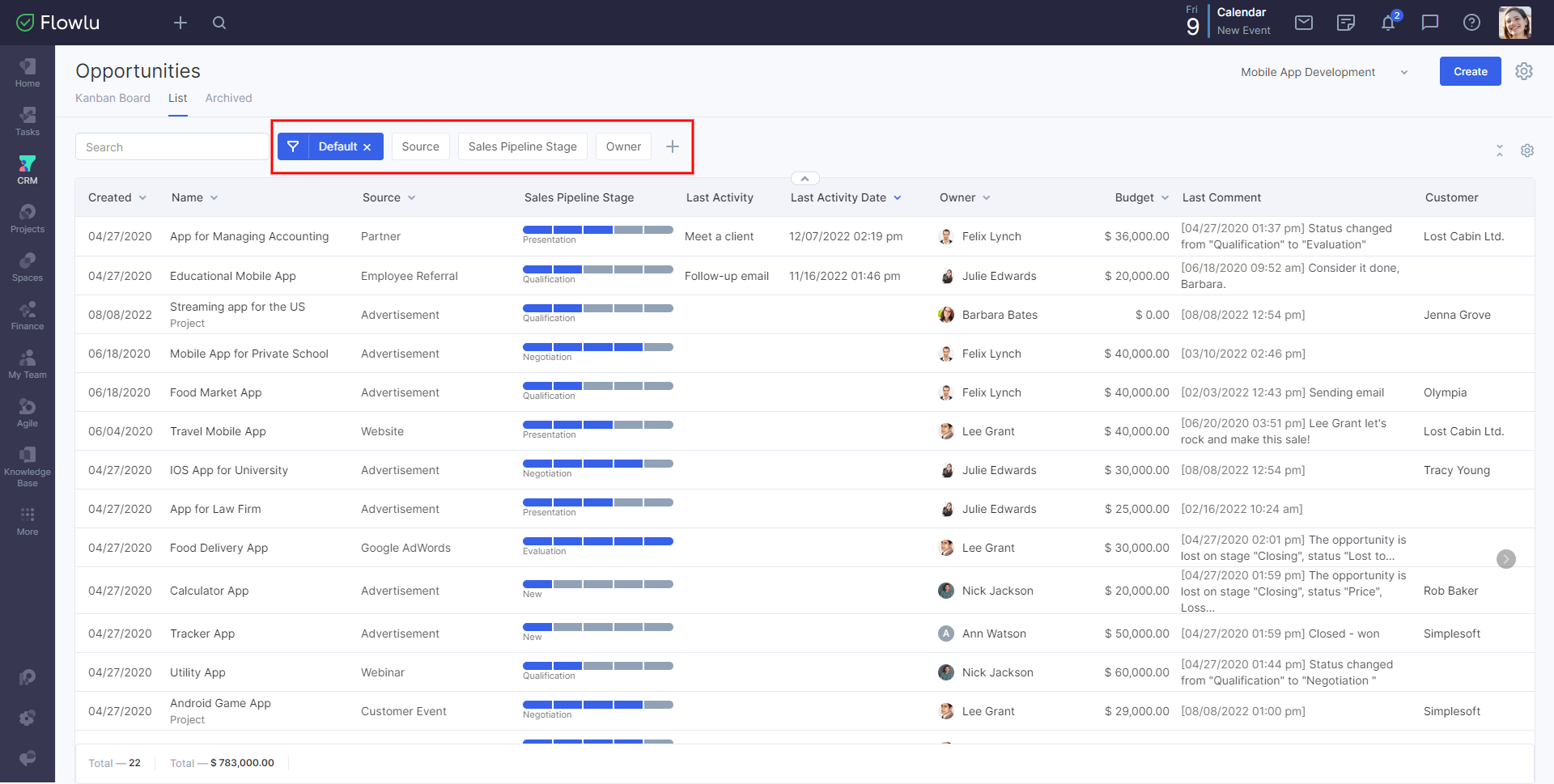 In the list, you can also add extra columns. To do that, click the engine button and select columns you want to add.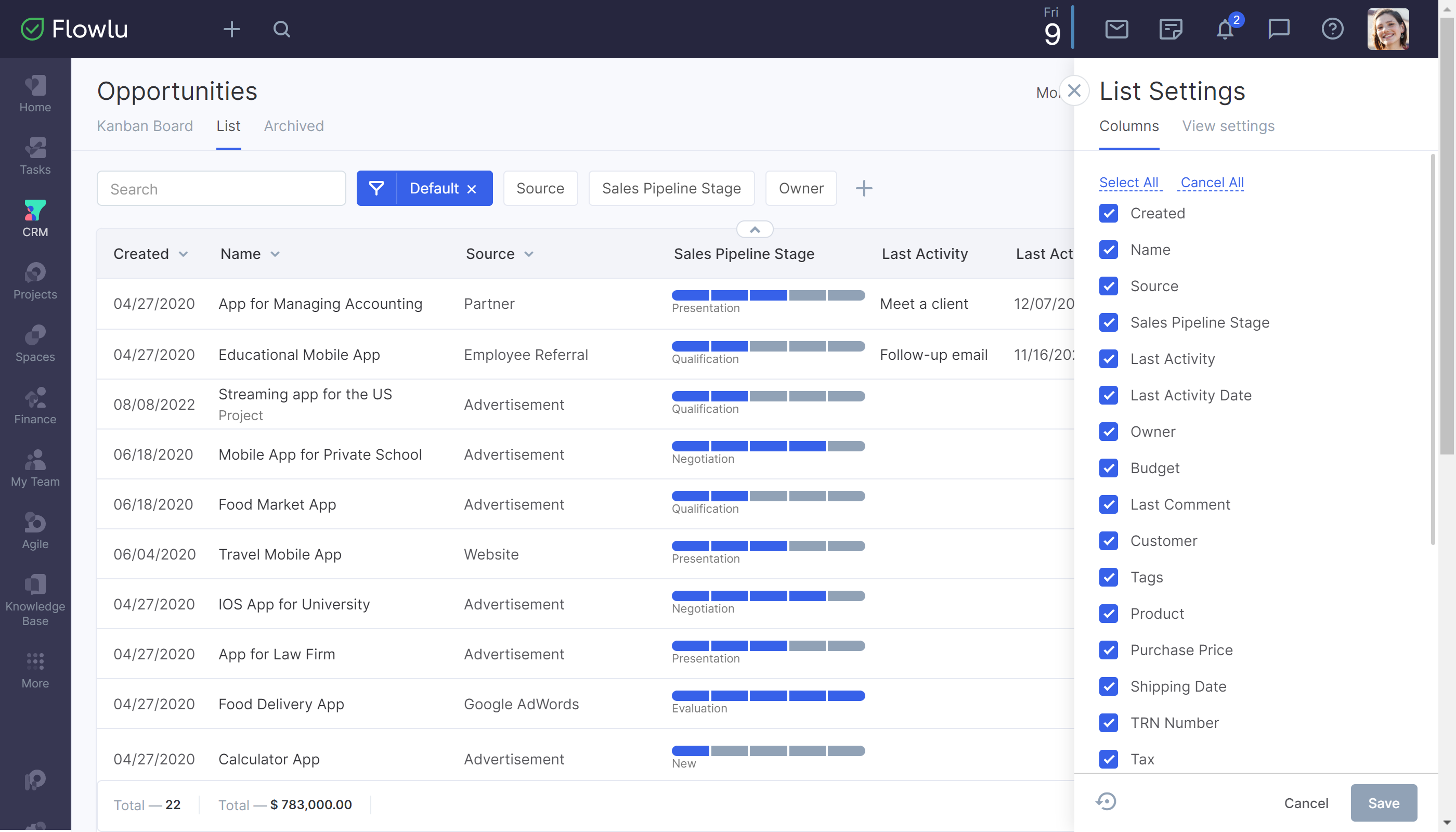 With the Kanban board, you can assess the current state of your business at a glance. Employees can drag opportunities from stage to stage as they negotiate with the client.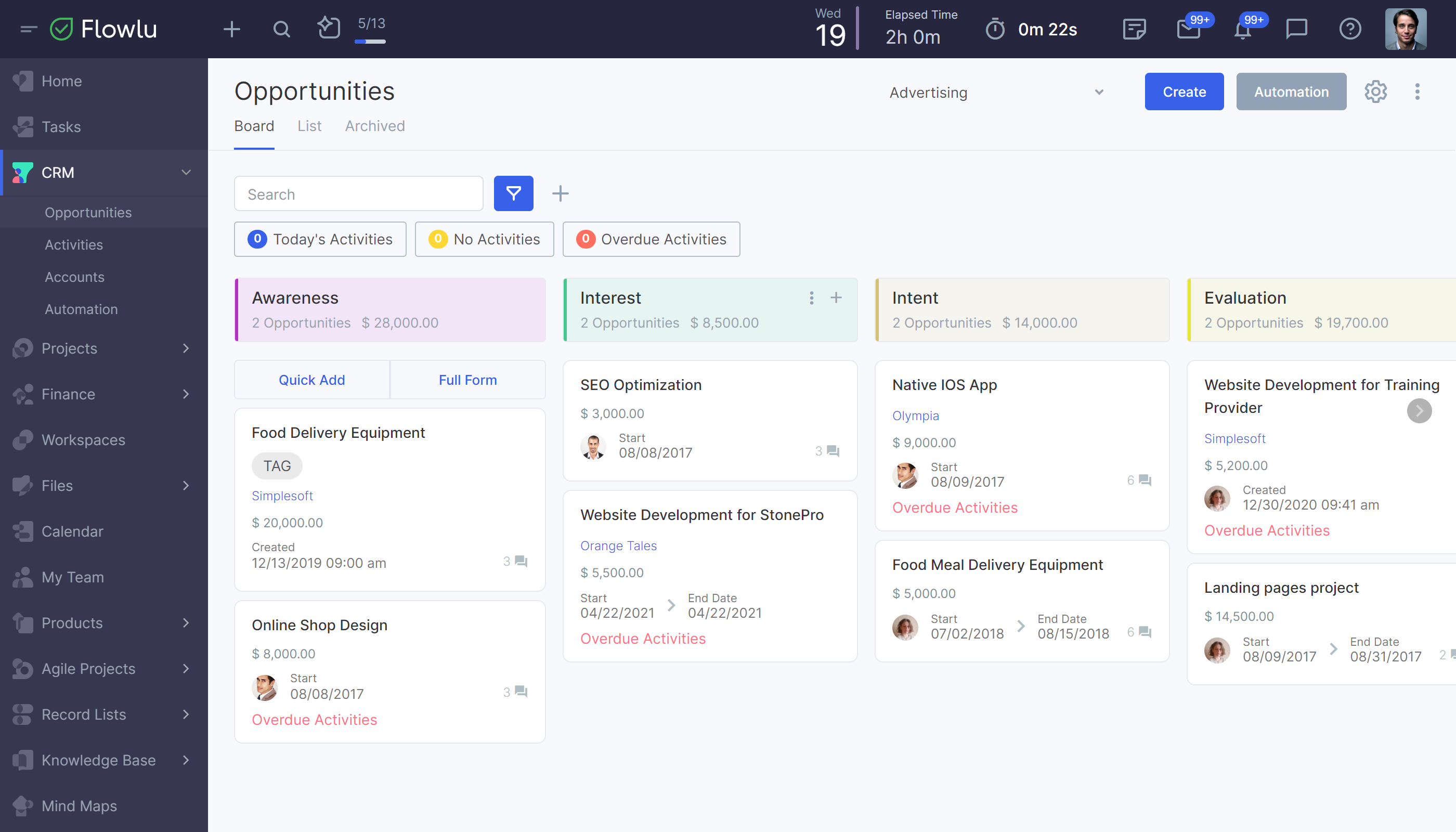 Each stage shows the amount that these opportunities will bring if they are won. If you move the opportunity, the amount is immediately recalculated.
Each opportunity includes scheduled events (appointment, call, email) and depending on their date, the color indicators are displayed on the board. They prompt the managers which opportunities need their attention first.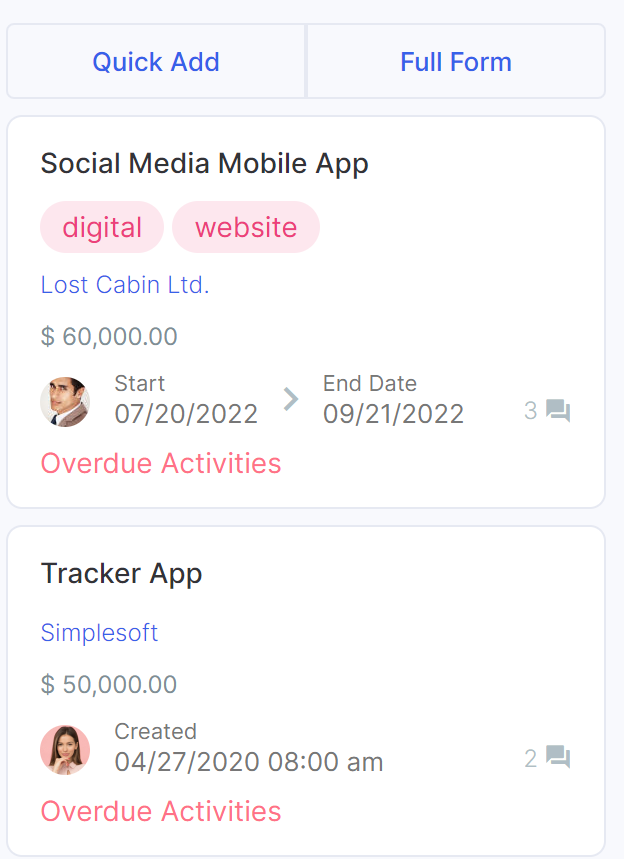 Activities
The CRM module also includes the Activities section. It show all planned and completed activities (both tasks and events) related to your clients and opportunities. With this section, you can easily determine the overdue activities, plans for today and tomorrow. This sections let you apply filters and sorting by the opportunity, CRM account, assignee and owner.