How to Create Company and Contact
---
In Flowlu, there are several ways to create a CRM account.
Method #1. Through "+" in the Upper Menu.
To add a new account, click the "+" button in the top menu and select the necessary button: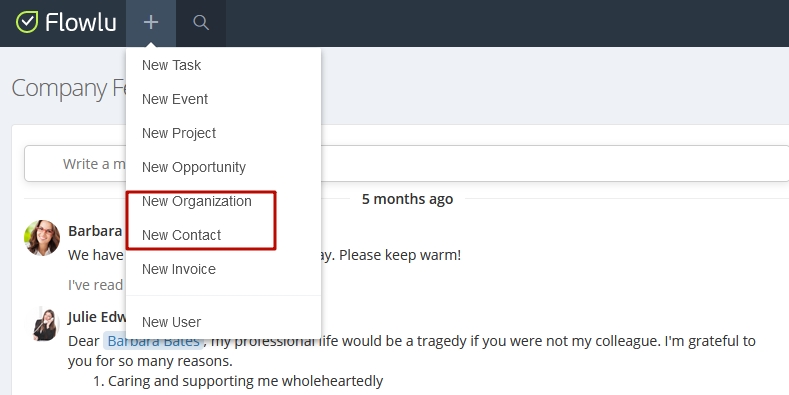 When creating a new company, you can specify:

name;
assignee, category and industry;
contact details;
create or link it to the existing contacts;
add tags and notes;
attach files;
enter full legal name (to issue invoices), address, banking details;
fill in custom fields.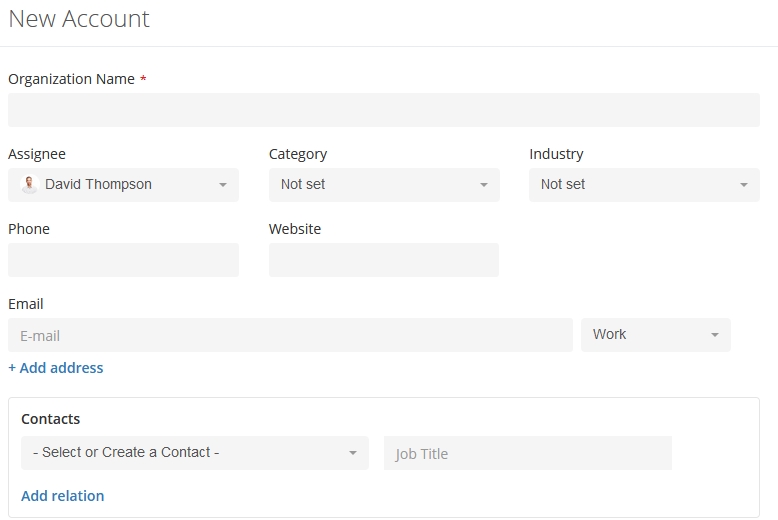 When creating a new contact in the opened sidebar, you can specify:
title, first and last name;
assignee, category and industry;
email, phone number, website;
one or more organizations in which the contact operates. You can create a new one or link it to an existing organization;
additional and contact data;
add tags and notes;
custom fields.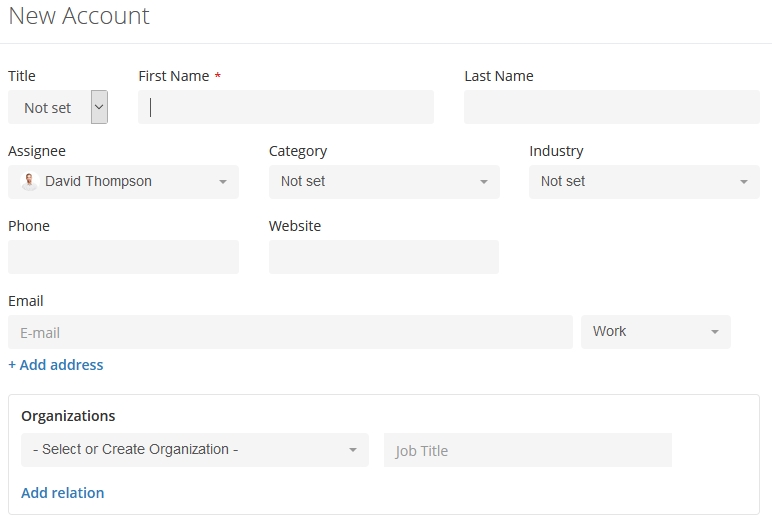 Method #2. In the All Accounts, Companies or Contacts

You can create new record in the top right corner: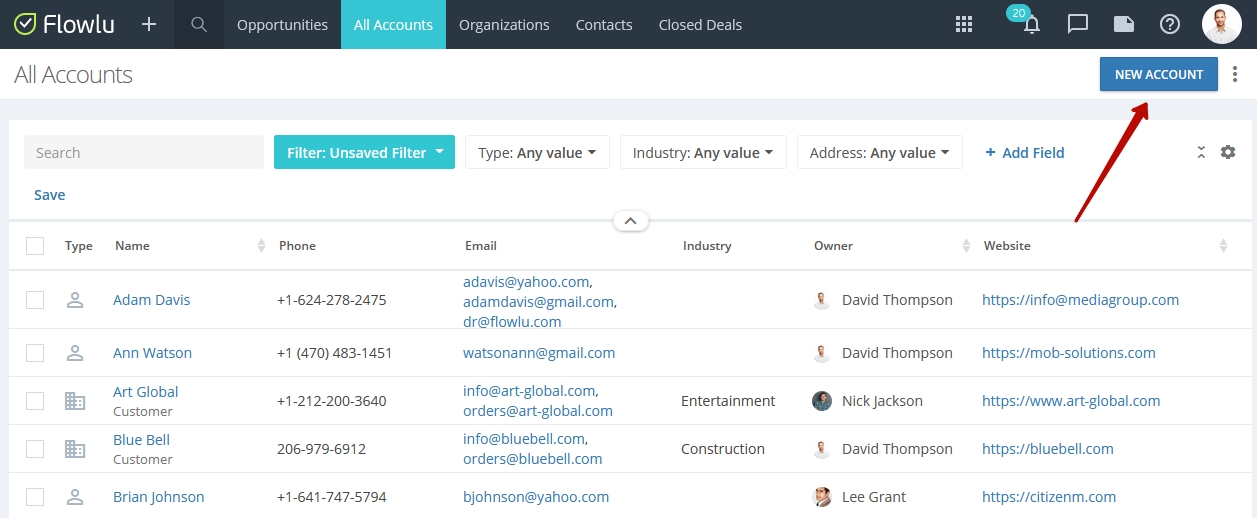 The creation of a company or contact in these sections is performed the same way as described above. You just need to select the account type:


Method #3. In Any Element of the System With the Customer Field

You can add a new account on the opportunity page, task, project, invoice, transaction via the Create button:

Creating a customer card when issuing the invoice
How to Merge Duplicates
In case, if you have created two identical accounts and already entered the data, you can combine them all into one record. To do this, go to the Companies or Contacts tab. Select two or more companies and click the Merge button.
Next, select the CRM account page into which you want to transfer the data and save it. After this, all information that is not in the selected account card will be added. For example, contact data, invoices, projects, opportunities.

---