Overview
Overview
---
Each workspace may include:
Feed. Here you can easily address all members of the workspace and discuss important details. There is also a separate type of messages—announcements. They have a counter, where you can see how many participants have read the message. You can also create a poll from the feed.

Tasks. You can sort the list of tasks by assignees and owners. When you create a task in a workspace, the link to the workspace is set automatically. If a task is created somewhere else and you want to link it to the workspace, you may do it manually. In this section, users with the Employee access level to the Tasks module see only those tasks to which they are related.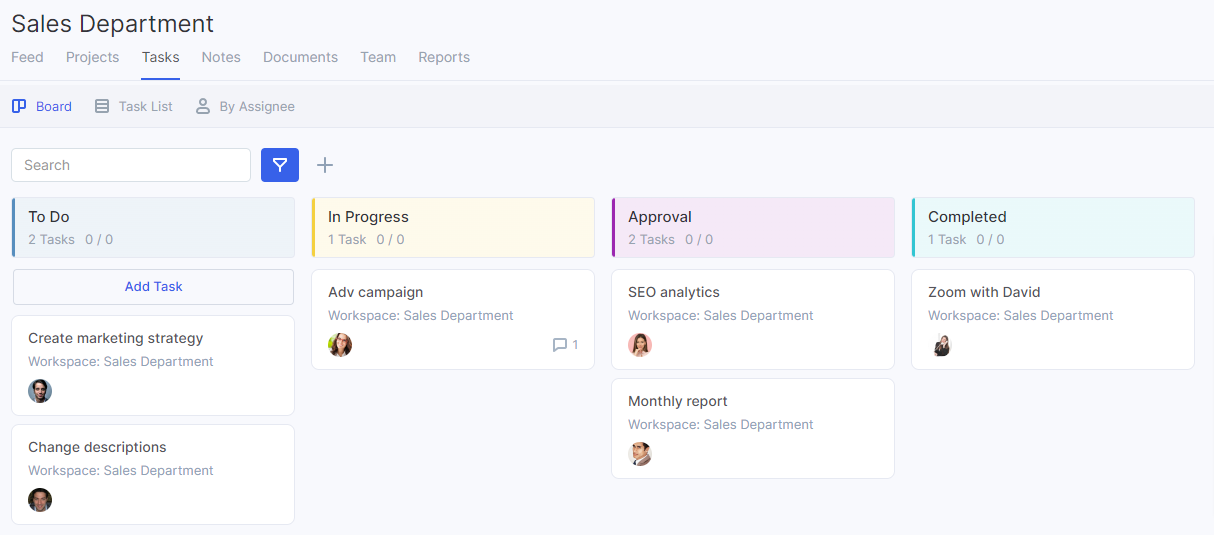 Projects.
A project created inside this section is automatically linked to this workspace. To link a project created somewhere else, specify the name of the workspace when editing it. In this section, users with the
Employee
access level see only those projects that they are involved in the
Projects
module.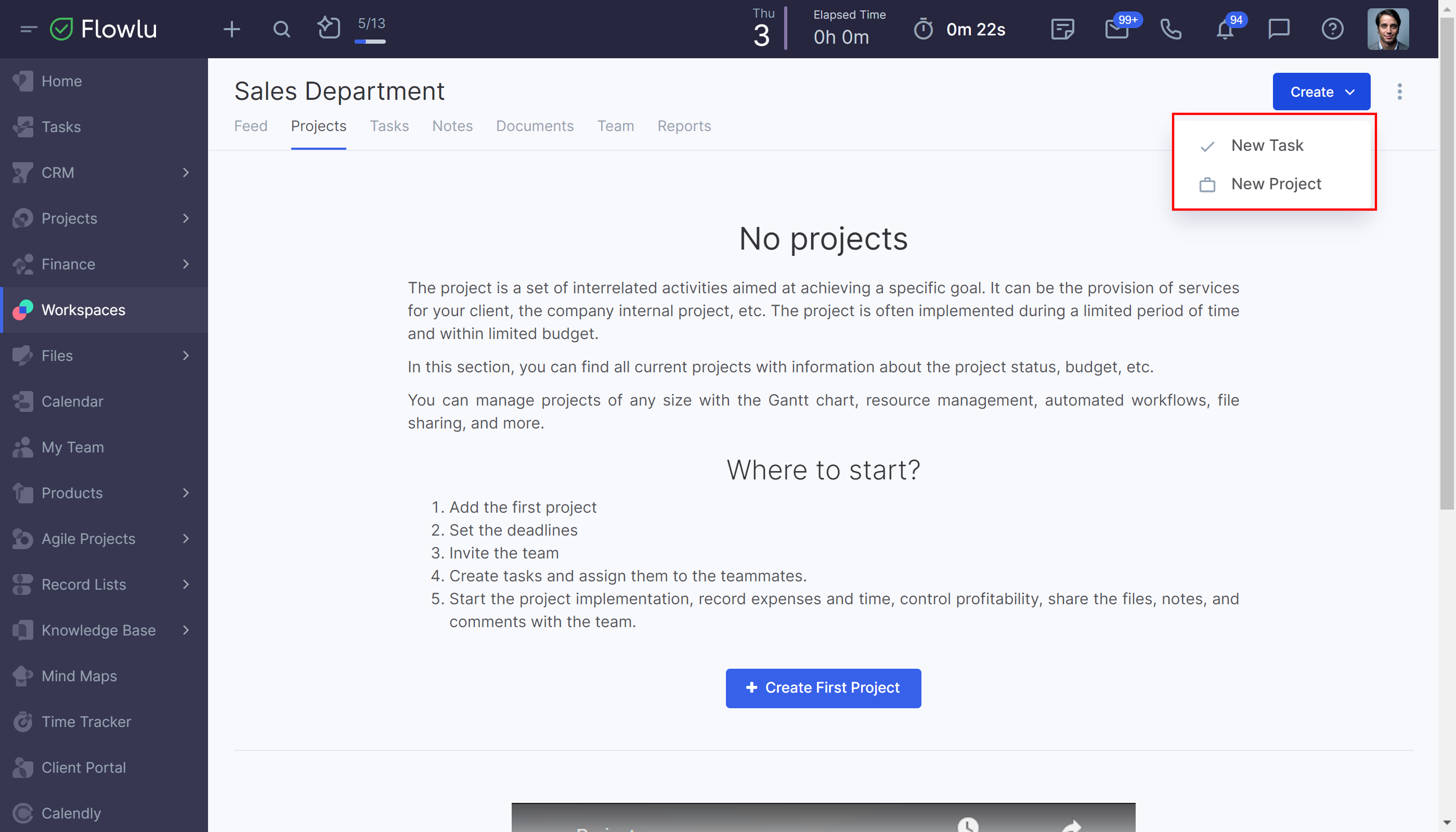 Notes
. Here you can store records with important information for all workspace's participants.

Documents.
This section is available for all members of the workspace.

Users.
This section contains a list of employees who joined this workspace and their contact details.
Reports.
They
are available only for workspace's administrators. This section includes two charts and a summary table.
The schedule of created and closed tasks reflects the extent to which the workspace team has time to complete the planned tasks.
The Time Spent chart chart shows the ratio of time actually spent on the tasks to the sum of planned hours.
The statistics table displays the workspace results by months:
how many tasks have been created;
how many tasks have been completed;
how much time has been allocated for task execution;
how much time was actually spent to complete the tasks.