How to Connect Telegram
How to Connect Telegram
---
You can receive messages from Telegram in Flowlu via your own custom bot. By following this step-by-step guide, you will learn how to create your own Telegram bot and connect it with Flowlu.
If you already have a Telegram bot, you can skip to the paragraph about how to connect Flowlu with a Telegram bot.
How to Create a Telegram Bot
The easiest and safest way to create your own custom bot in Telegram is to use the official bot @BotFather. This bot is free and verified by Telegram and can also be used to manage all your bots.
Note that if you manually type the name of this bot in the Telegram search panel, ensure that you're using the correct bot. Kindly check if the information of the bot you use is similar to the information in the screenshot below.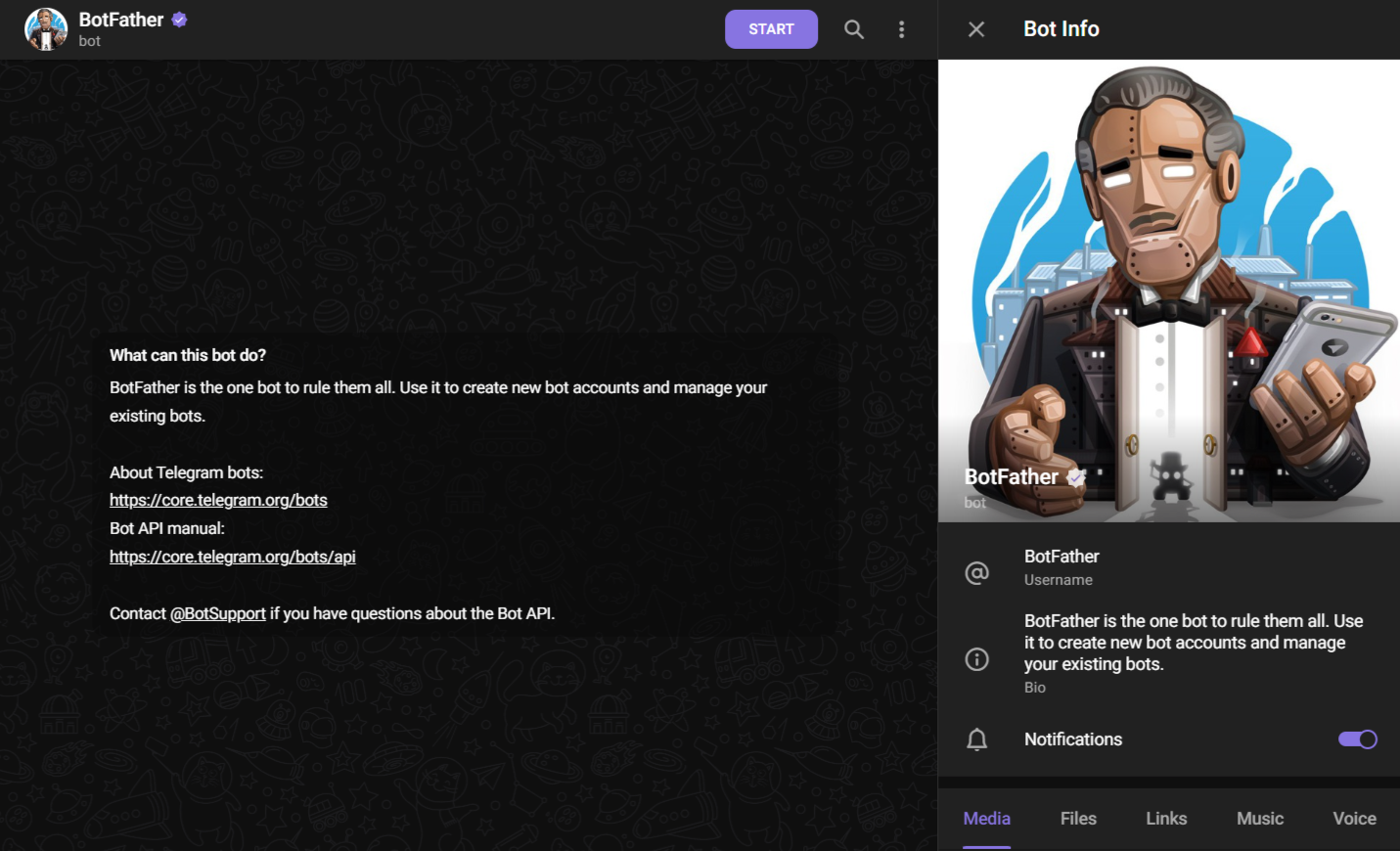 Click the Start button to activate the bot.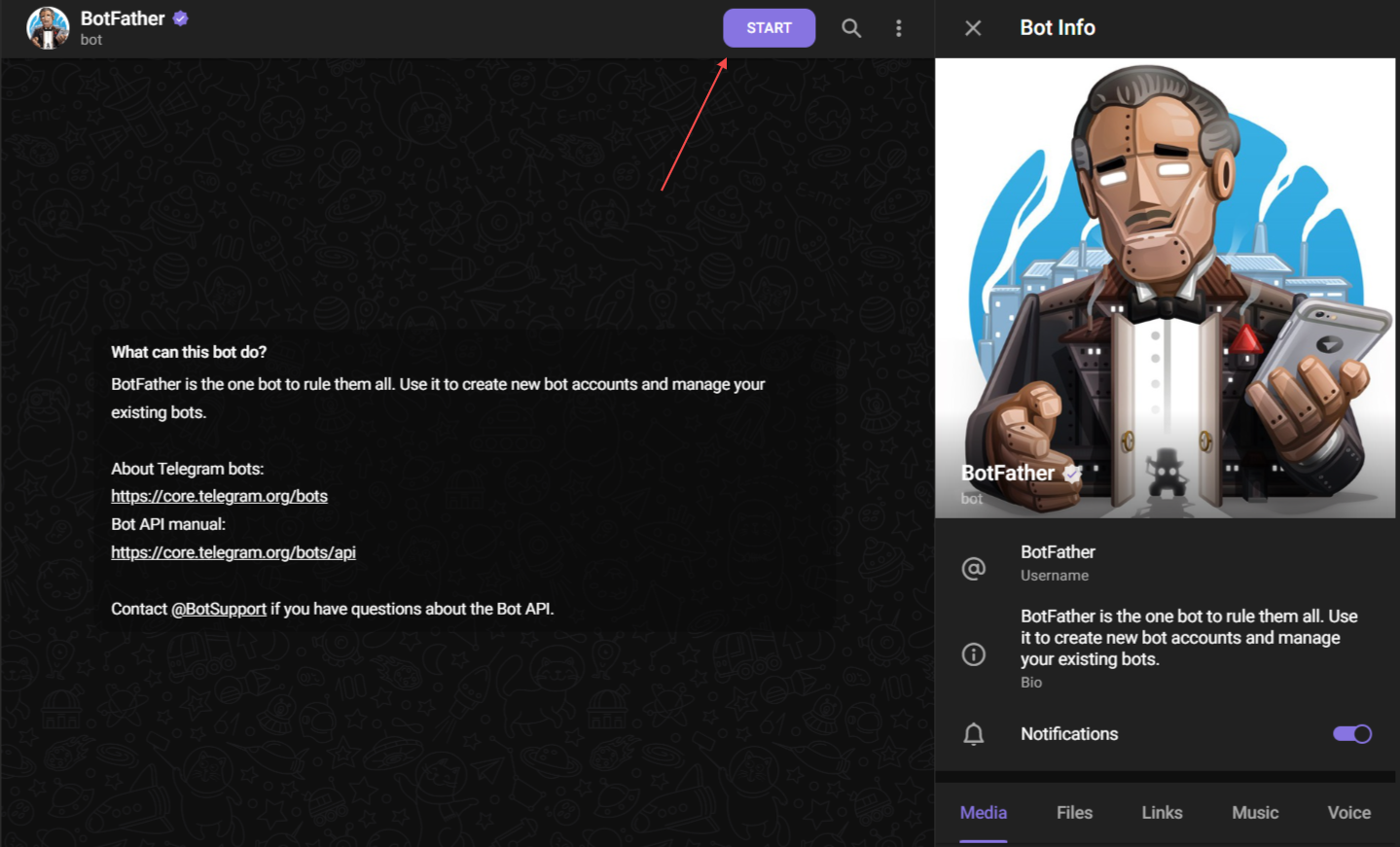 After the bot is activated, it will send you the full list of actions. Since you need to create a custom bot, use the action /newbot.

On the next step, you need to name the bot.

After the name is created, you need to create a unique link for the bot. BotFather will show you examples of usernames. Note that it must end with 'bot'.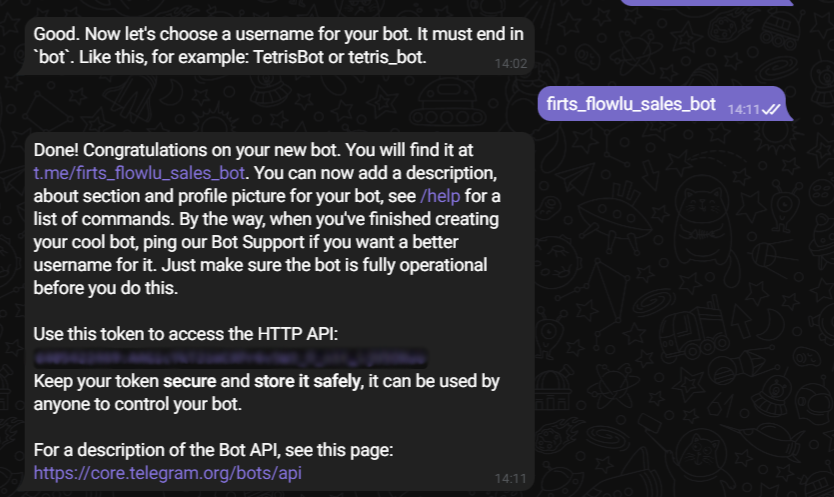 Once you create the name and link, BotFather will send you a message with the unique token to access the bot. Copy the token and paste it in Flowlu on the next stage.
How to Connect a Telegram Bot to Flowlu
Go to the Interactions module and click the Create button.
Paste the token you've copied from the previous stage into the Bot Token field.
You can also set the queue of managers that will receive this message.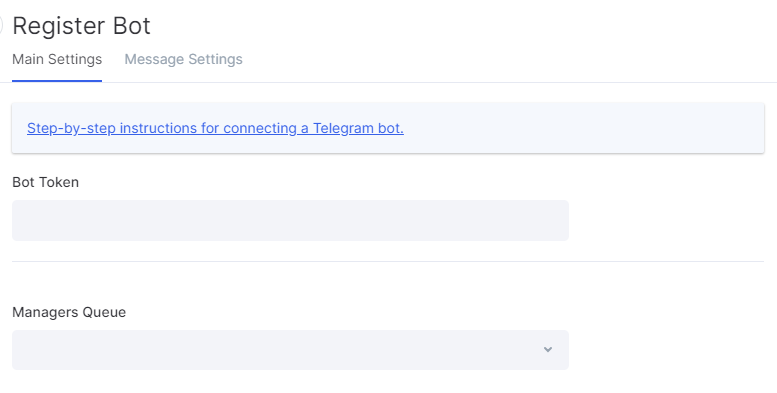 Click the Save button to apply the changes.
Done! The bot is successfully linked to Flowlu, and you'll be receiving all the messages from this bot in Flowlu's built-in chat. The story of communication with this user will also be available on the page of a CRM account and in the list of chats in the Interactions module.
The bot is available in the Interactions → Connected Channels.
Bot Settings

You can also apply additional changes to your bot. For example, customize the welcome message and create an auto-reply.
You can apply this setting while creating a bot or later in the Message Settings tab.