How to Connect Viber
How to Connect Viber
---
Viber integration allows you to receive messages from Viber in the Interactions, answer them, and link chants to CRM opportunities in Flowlu.
In this article, you'll learn how to create your own Viber bot and connect it with Flowlu. If you already have one, you can switch to the part on how to connect Flowlu with Viber.
How to Create a Viber Chatbot
Note that to create a chatbot, you must have a Viber account. The registration process is quite simple, all you need to have is a phone number and the Viber mobile app.
To create a chatbot, you should go to https://partners.viber.com/. On this website, you can create and manage all your custom Viber bots.
After logging in to the Viber Admin Panel using your Viber account, you should confirm it with the code from a text message from Viber.
Once it's done, click on the Create Bot Account button on the main page of the admin panel.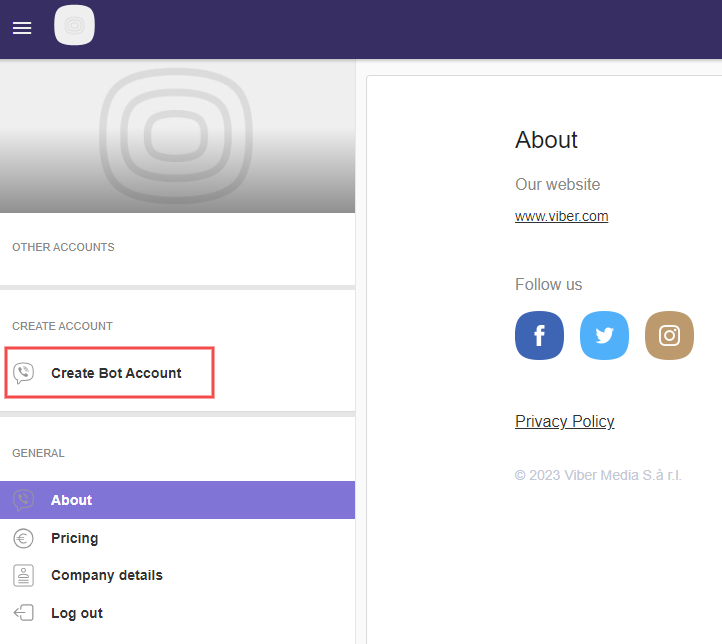 In the opened window, you should specify the following information:
Account Image — the main picture of your bot, visible to all users
Account name — the name of the bot, visible to all users
URL — the link to the bot. By clicking on it, your leads and clients will be able to access the bot
Category — bot's classification, used by Viber (local business, services, etc.)
Subcategory — additional category for the bot (marketing, design, consulting, etc.)
Language — the main language of the bot
Account Description — the description for your bot
Website Address — the link to your site (should start with "https://")
Email Address — the email address linked to the bot
Location — the address of your office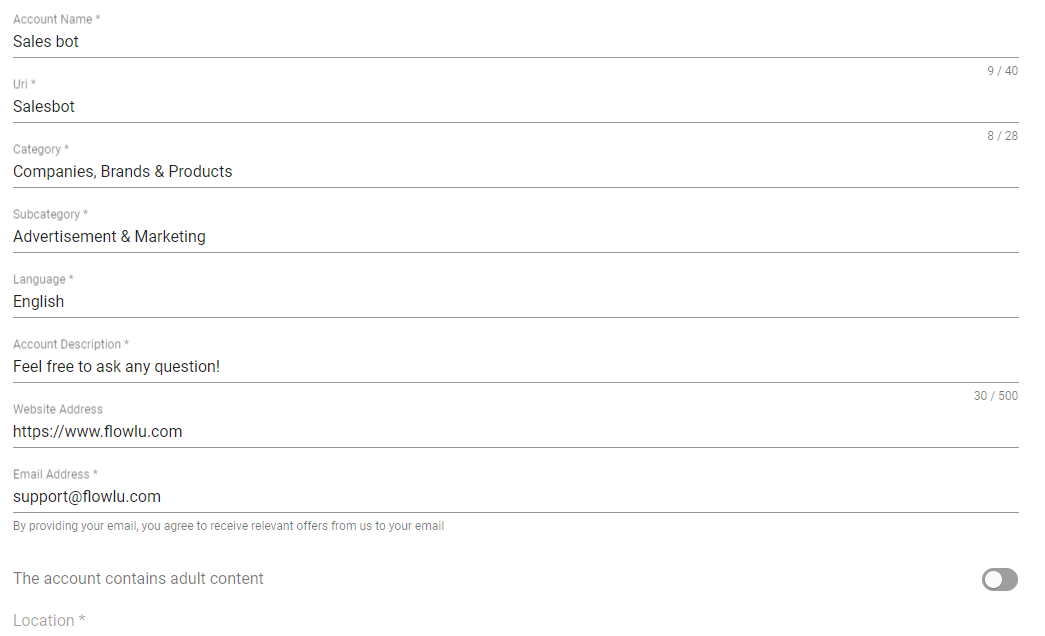 Agree with all Terms, Polices and API Services. Then click the Create button.

Once the bot is created, you'll see a window with the unique token for your bot. You'll need this token in the next step, so copy it by clicking the Copy button.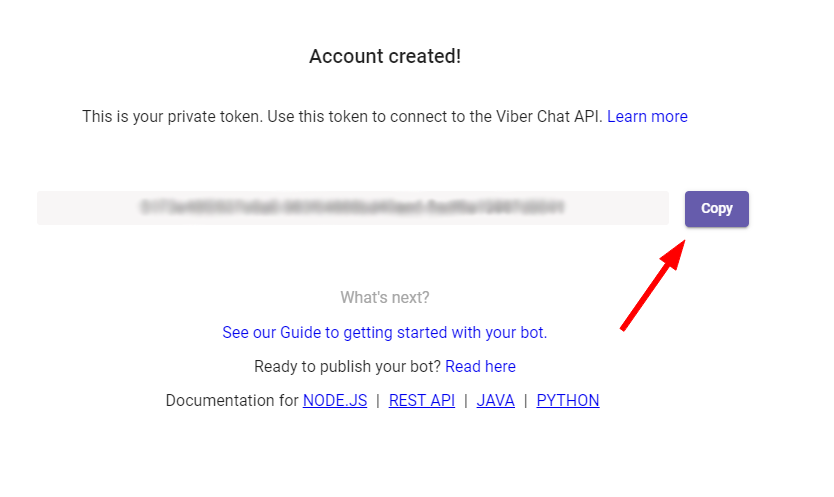 If you'll need to change the settings of your bot later, you can do that only via the mobile app. Go to the detailed page of the bot in the Admin Panel, then scan the QR-code to change settings in the mobile app.
How to Connect a Viber Chatbot to Flowlu
Go to the Interactions and click the Connect button in the top right corner.
Click Viber in the opened window.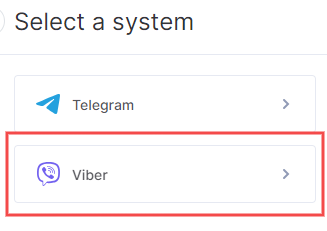 In the opened window, paste the token you received after creating the chatbot and set the queue of managers if needed.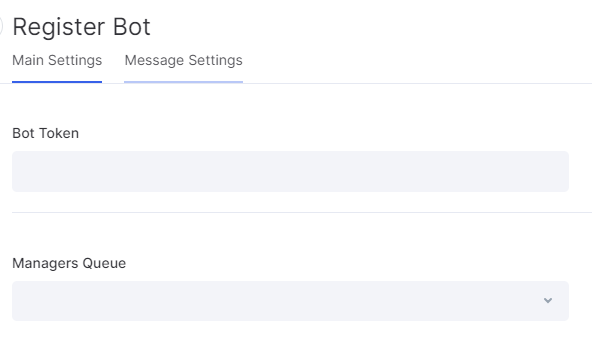 You can also customize the welcome message and set the auto-reply if needed.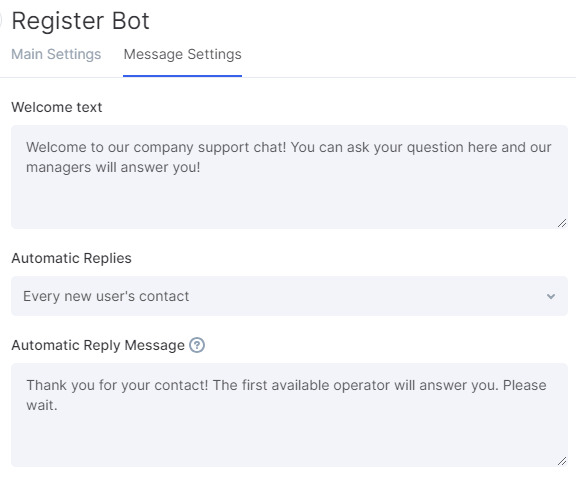 Click Save.
Done! The bot is ready to use. After that, all messages sent to this bot in Viber will be displayed in the Flowlu built-in messenger.
You can see the bot in the list of connected channels and change its settings by clicking on it.