How to create a project?
---
A project can be created in different system sections:
In project board
In project list using "Add project" button (2)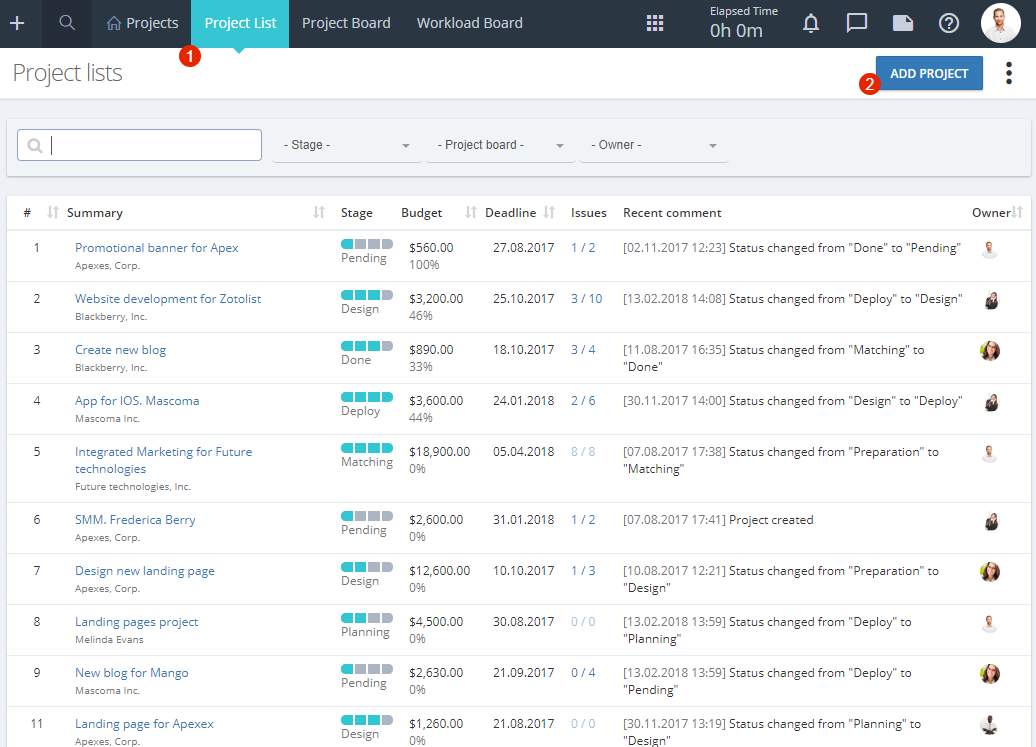 In CRM application via transaction or CRM account. 
In Workspaces application – in workspace itself in "projects" section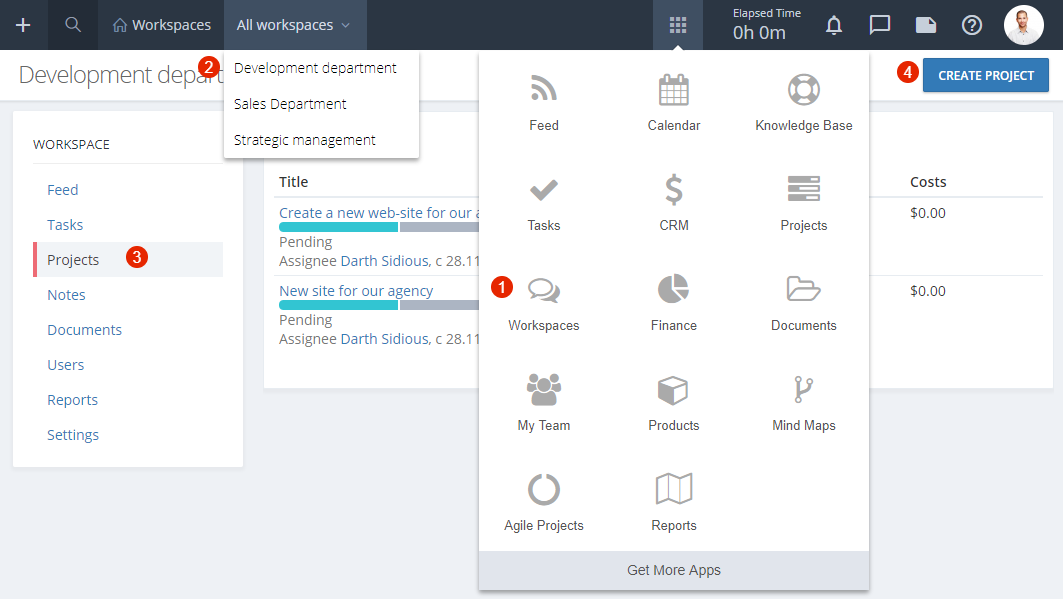 Via "+" in top panel – place the cursor on  "+" icon and choose appropriate section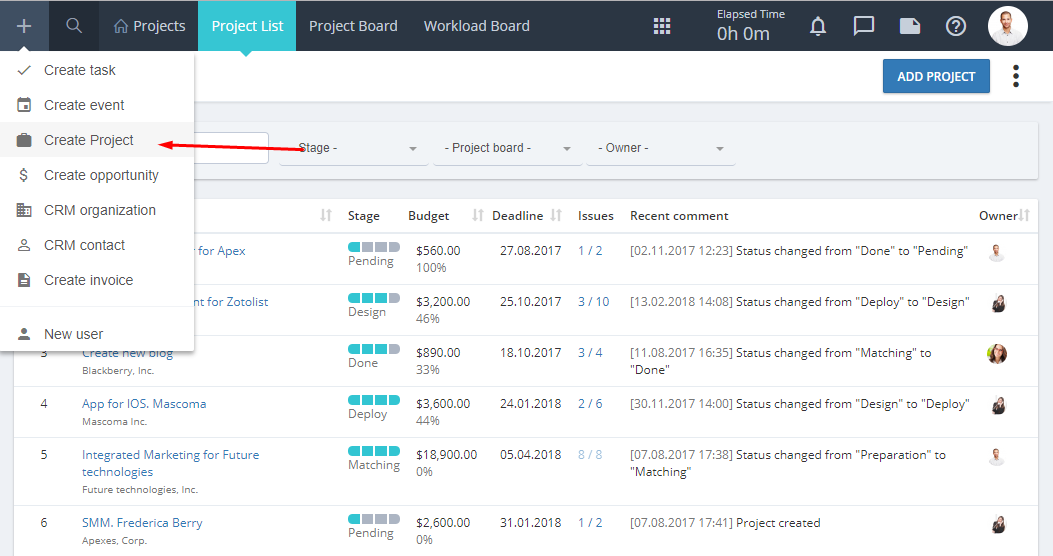 Project by template or individual project
You can create project connected to board (this way stages and check-list created before will appear):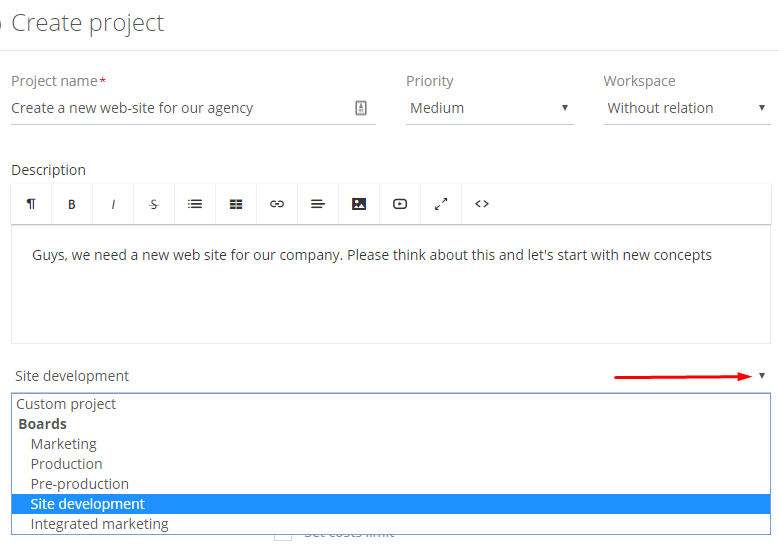 Or choose "Project without template" if project implementation on individual plan is expected: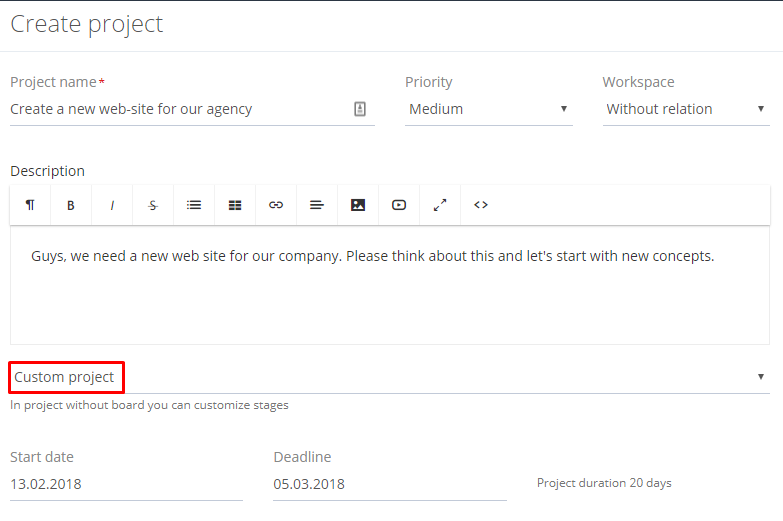 In project without template work stages are created with detailed page on Gannt chart:

To create new stage on Gannt chart press appropriate button. In pop-up window type name of the stage and click "Save":

Stages created on chart will be displayed on detailed project chart:

You can track project by template in project list, project board and in "owner" section.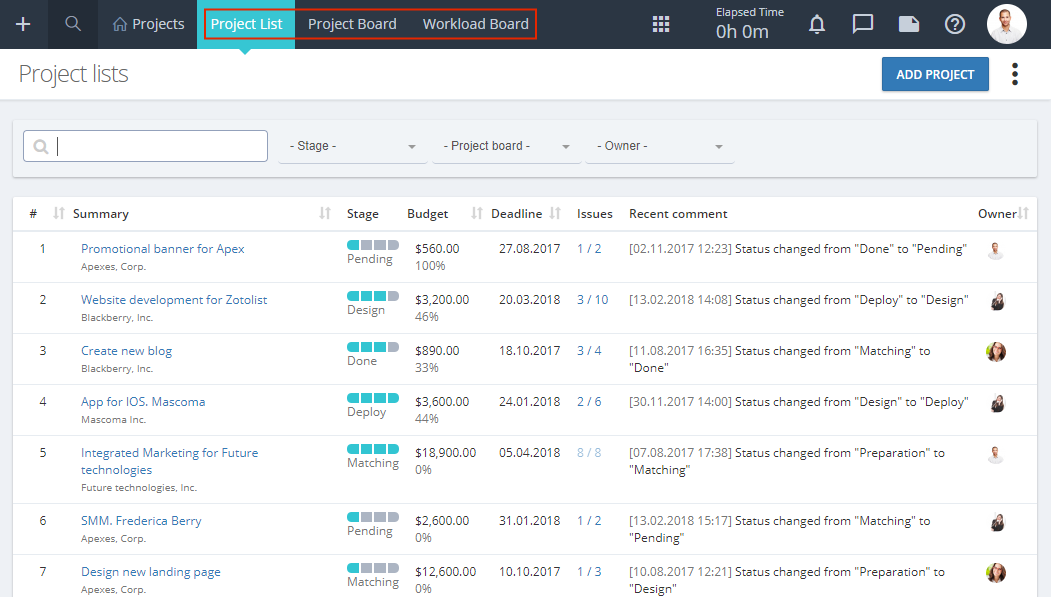 You can track project progress of individual projects in projects'  list and on Workload Board.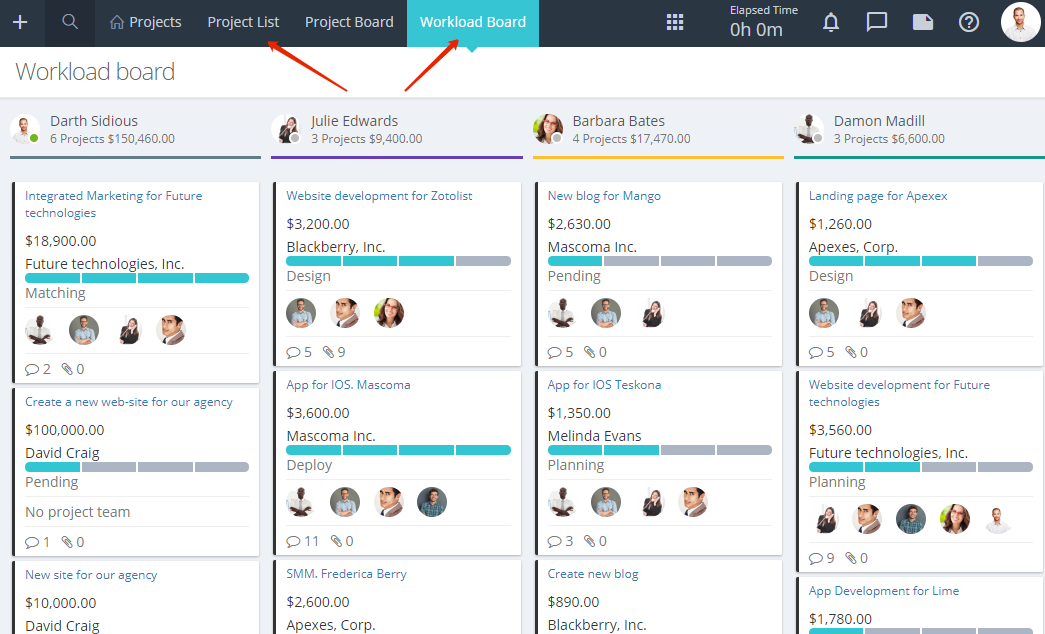 Invite team to a project  
To connect colleague to a project go to his detailed page. Go to appropriate tab (2) and click "Add" button (3).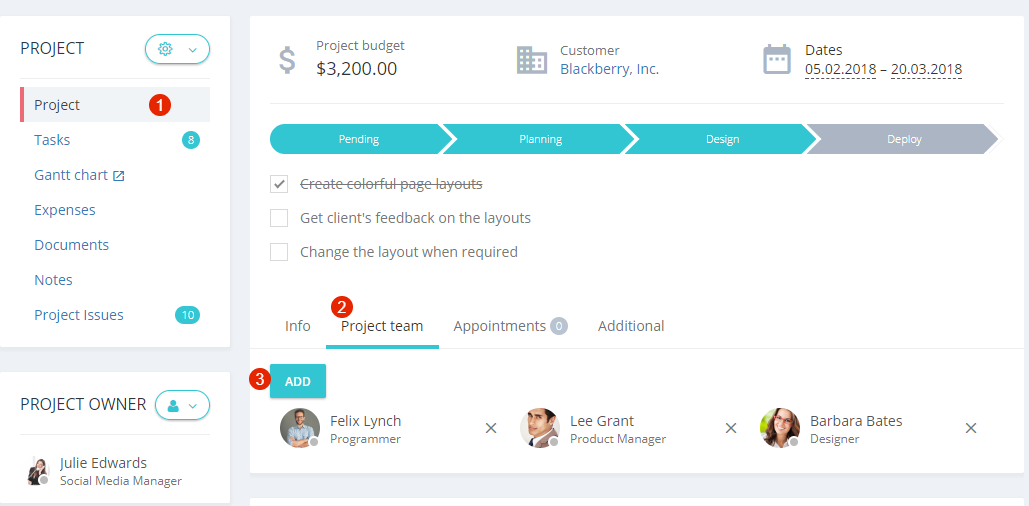 In pop-up window choose users you need and click "Save".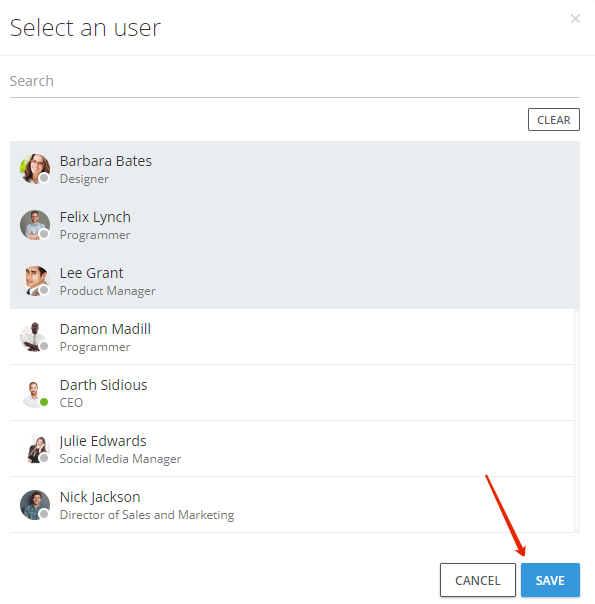 Invited colleagues get access for project viewing and editing according to their user access.
"Additional" tab
You can change project template (1) on this tab - drag it to another board or switch to "project without template" type to create individual work plan. Also here you can connect project to project area (2).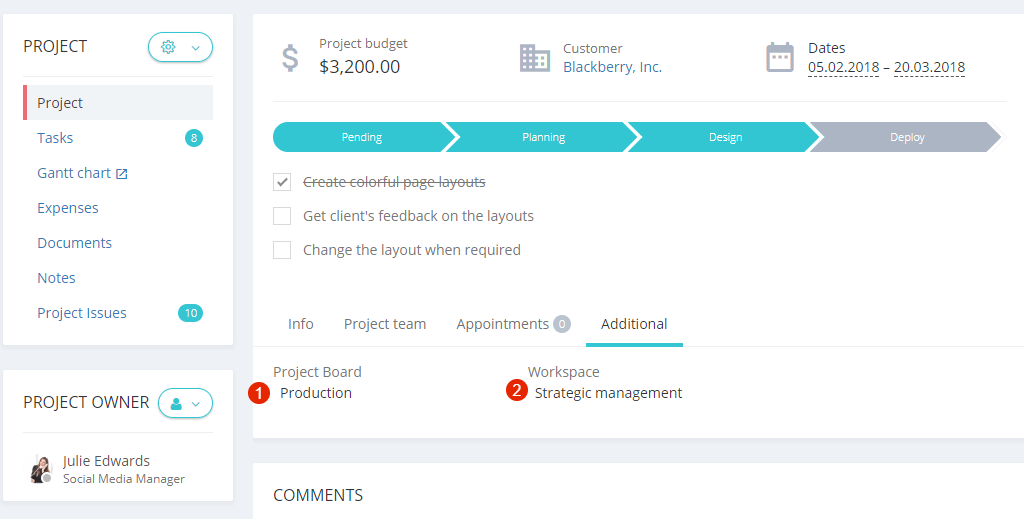 ---