How to create a project?
---
The project is created in all main system applications:
in the Project List. To create, click "Add project":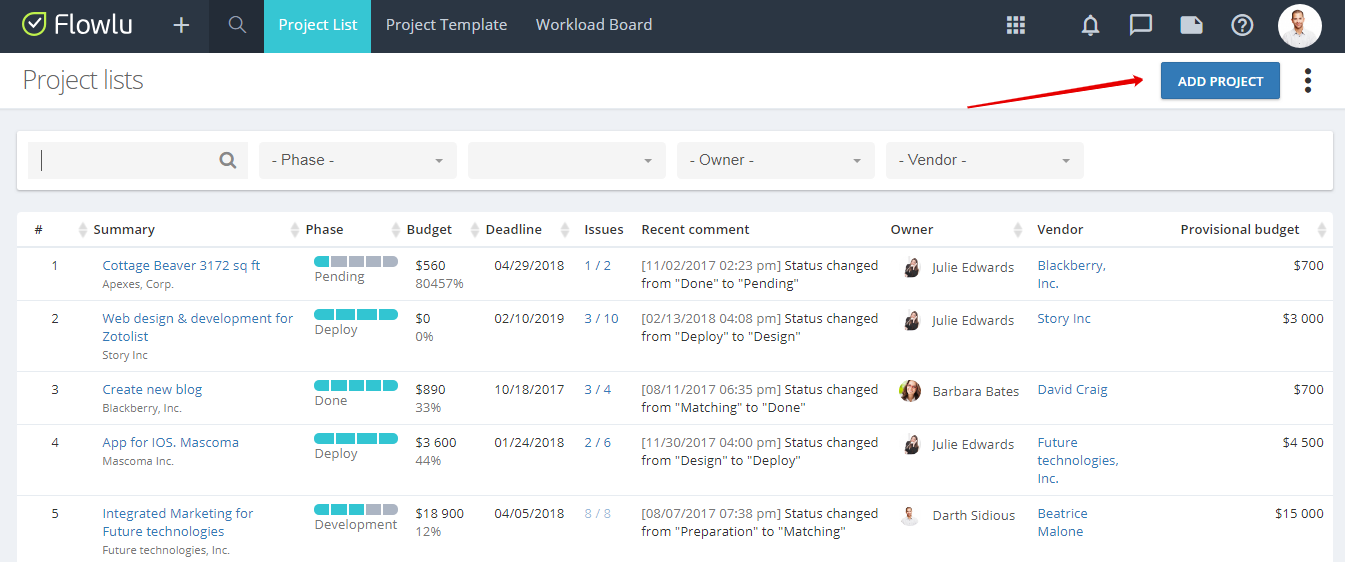 in the section "Project Templates". If there are several templates, you can immediately select the one you need, so that when you will create a project, a link to it will be automatically established.
If there are 6 or more templates, select the one you need from the drop–down list: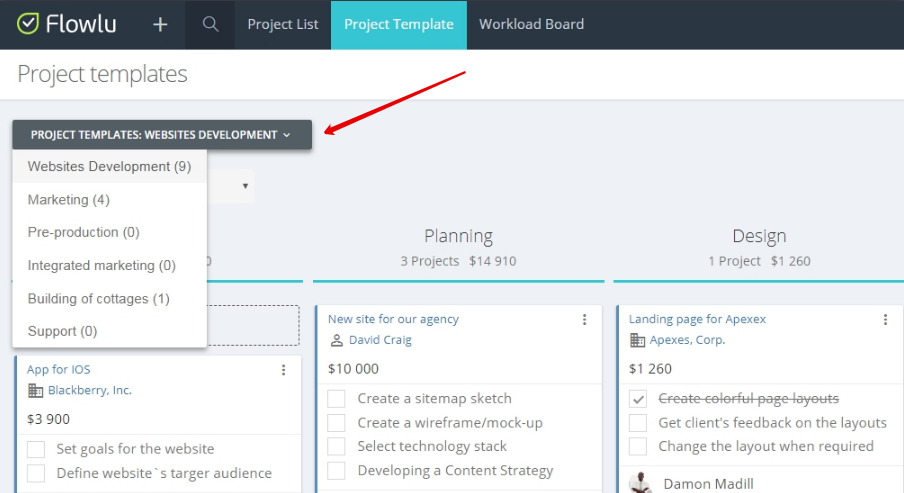 If there are 5 templates and less, then – in the line: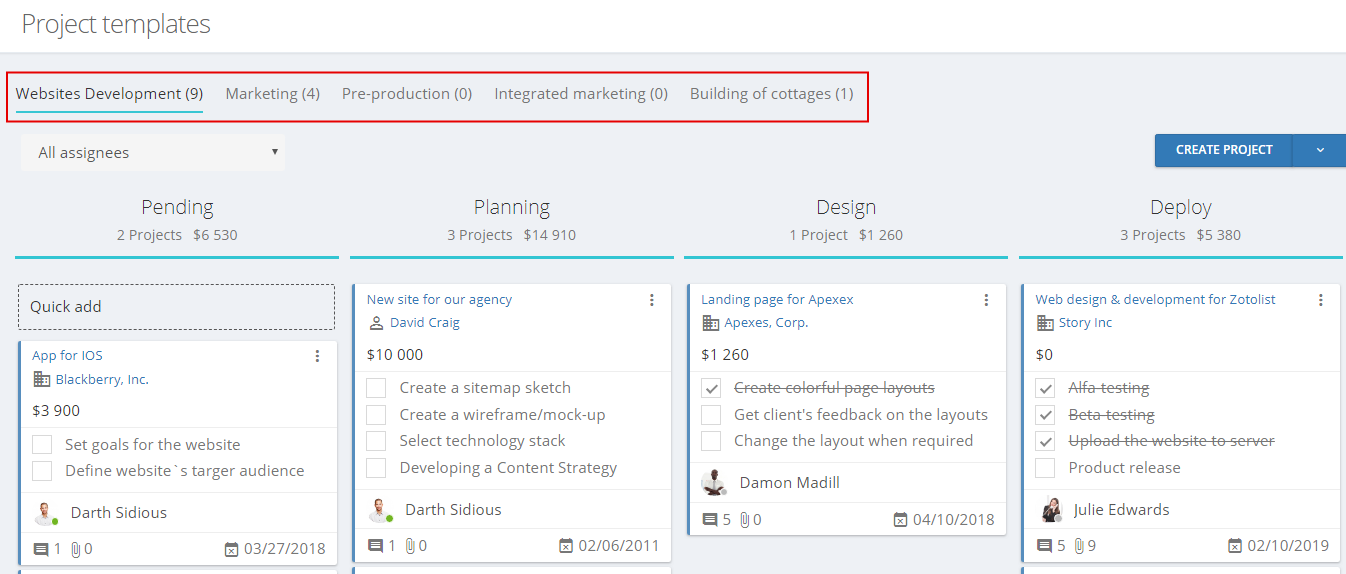 You can add a new project through the full form (1), or use the quick add form (2):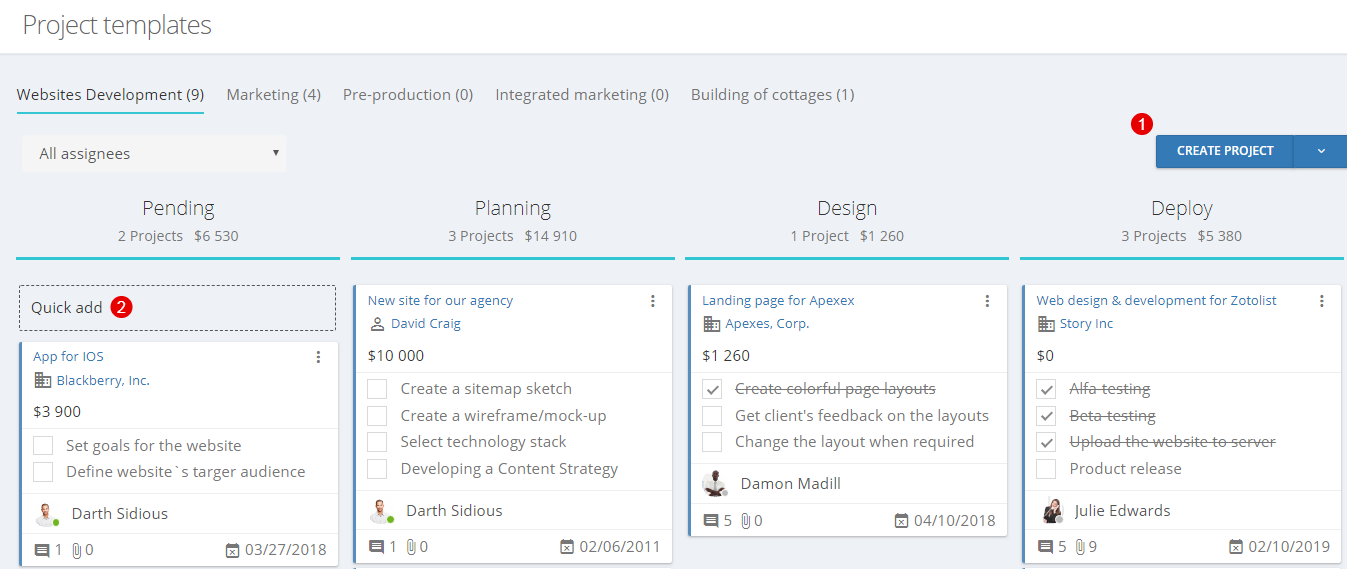 through the top menu bar – hover the mouse over the "+" icon and select the desired item: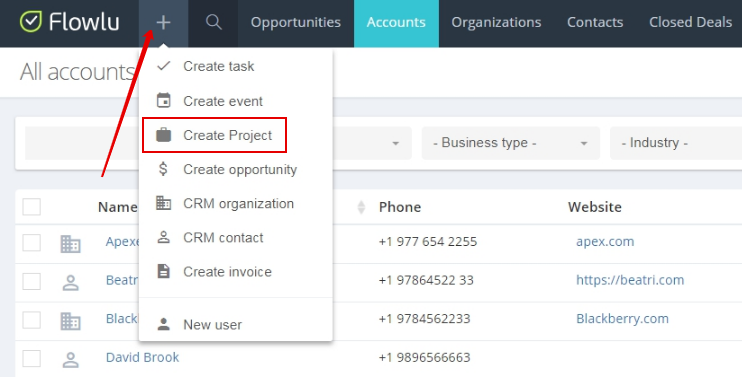 from the account card via the "Create" button:

from the Opportunity, also using the "Create" button:

In the opened sidebar, specify the project name. The remaining data can be filled later. The data such as:
project priority;
description;
project template, in which the stages, milestones, and tasks are already created. If you are creating a non–standard project, then you need to select the "Project without a template";
project duration;
project budget (planned revenue and cost limit);
a customer from CRM. In the same column, you can add a new account card (when selecting an account, the "Create" button is displayed).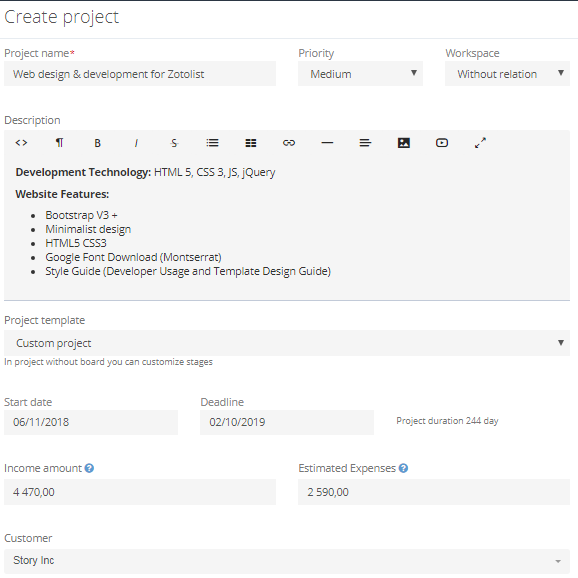 All general data on the project you can change at any time through the "Edit" button: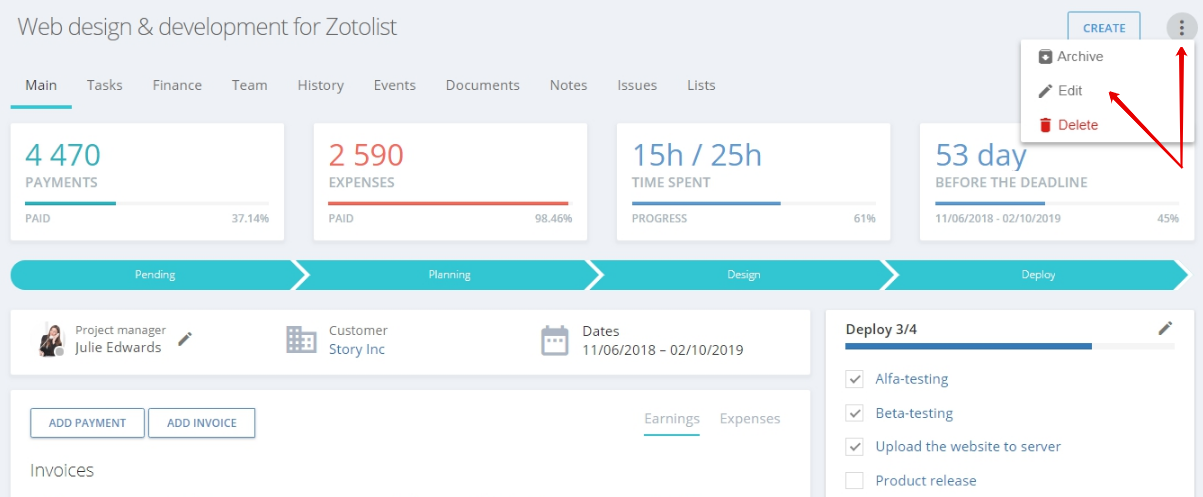 Or modify it on the project page: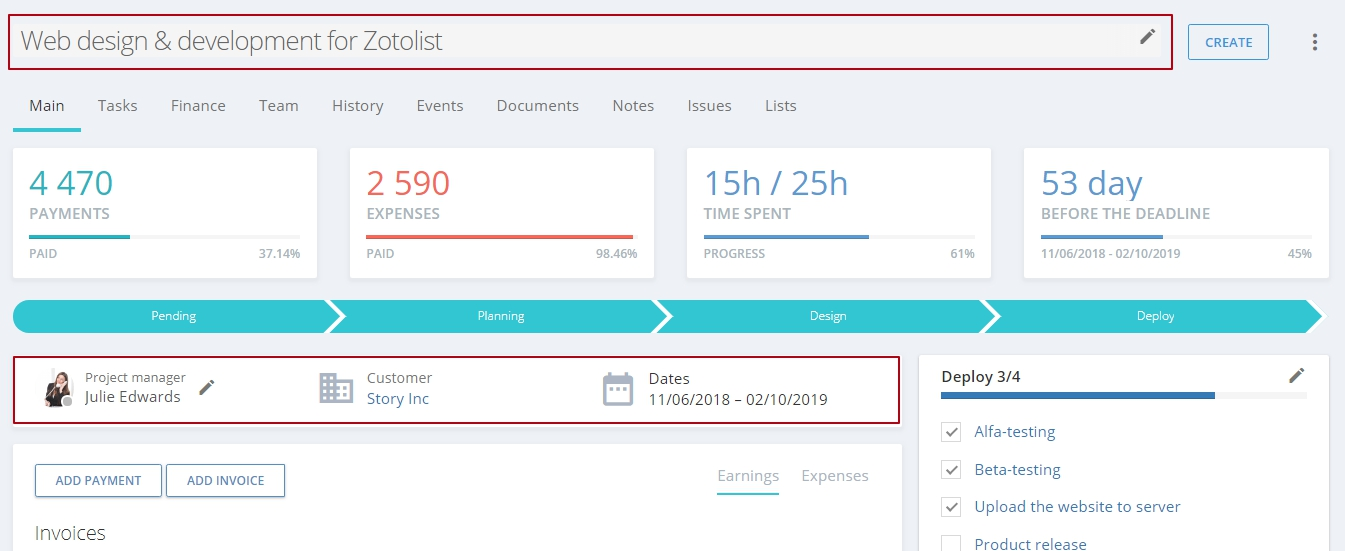 ---