Managing Invoices
Managing Invoices
---
Let's find out what can you do with the created invoice in Flowlu.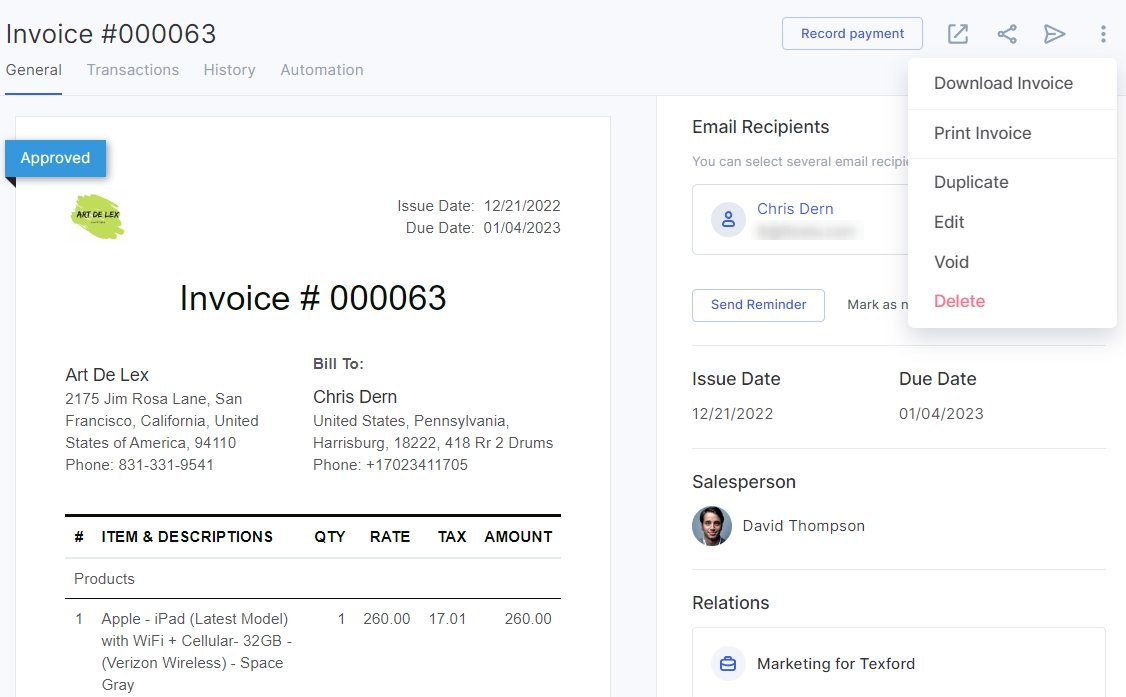 record a payment;
open in a new window;
copy the invoice direct link to send to the client. After receiving the direct link, the client will see all available payment methods; pay online, print or save the invoice in PDF;
send the invoice to the client's email or mark it as Sent ;
modify;
download, print, duplicate, void or delete the invoice.
By looking at the invoice page, you can also:

Find out whether the invoice was sent and to whom;
Change the invoice date and due date;
Check which opportunity or project the invoice is linked to or from which estimate it was converted;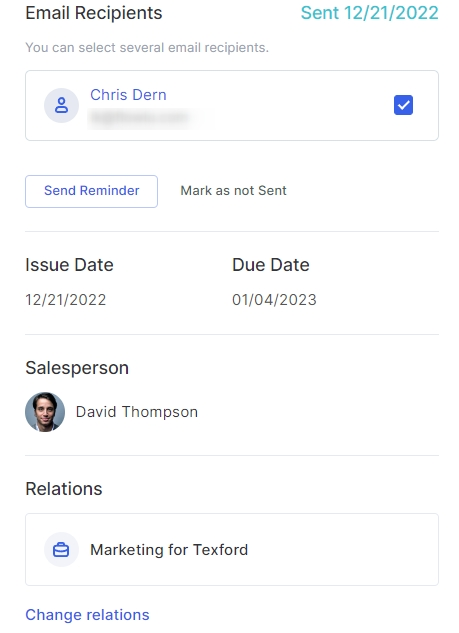 change the responsible sales person;
change or add the contact data of account or your organization
add comments and attach files.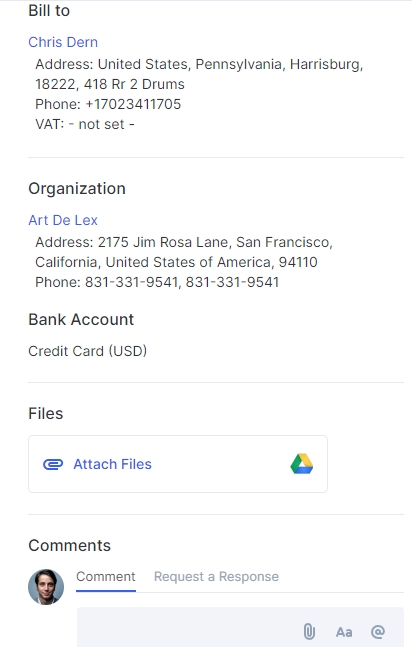 Transactions Tab

Here you can see information about the invoice transactions. This is especially relevant if the invoice was paid partially or if an advance payment was made. With this tab, you will be aware of which financial transactions were made and when.

The responsible employee is always aware of all the updates on the invoice. This person receives notifications about:
invoice approval;
new comments;
payment receipt;
any changes in payment data.
Please note: If there is at least one invoice transaction created, invoice editing is not available.

History Tab
Here you can see information about all invoice transactions:
when the invoice was created;
if there were any changes in invoice amount;
when the payment was made.
Automation Tab
Here you can see information about all invoice automations. Whether automation rule was successfully done, in progress or failed as a condition wasn't met.