Creating a Price List
---
When creating the invoices, you can use a pre-created price list. It will help you to issue invoices faster.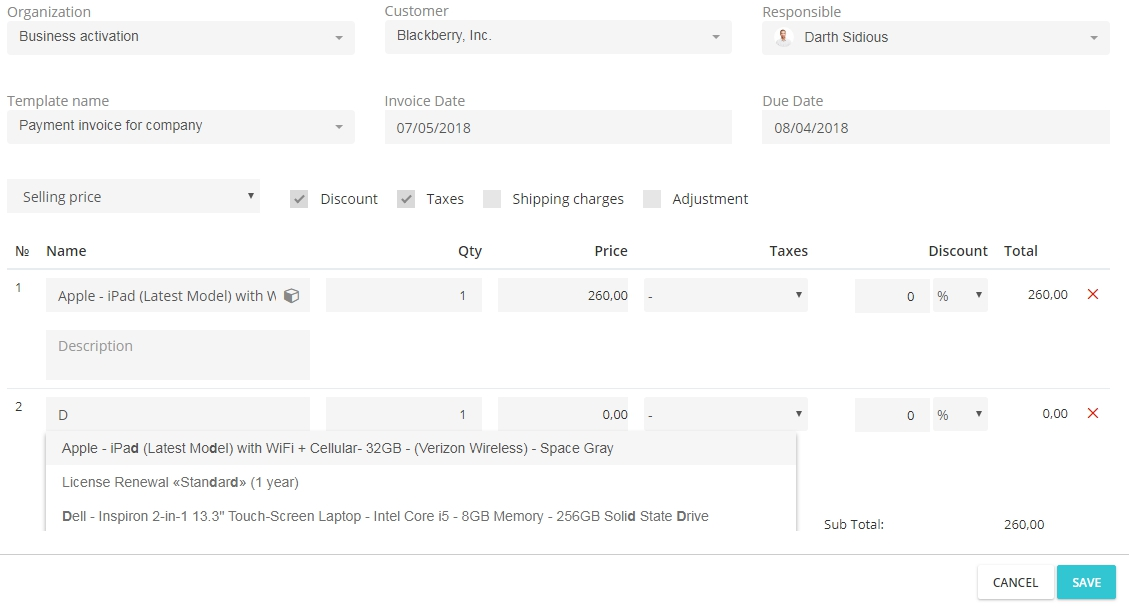 Searching the product items in the invoice
To create a price list, install the Products application. To do this, expand the applications panel and chose the Get More Apps option.

A path to the Applications page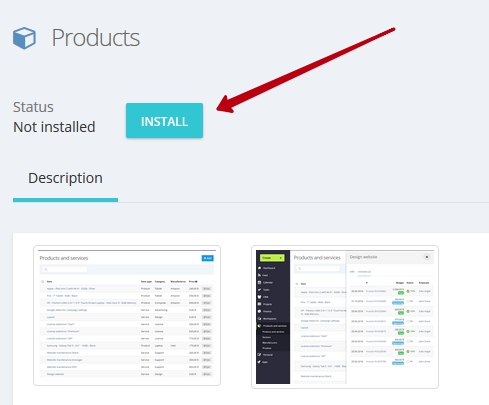 Installing the Products application
After the application is installed, you will be redirected to the page where you can start creating your price list.
This application will also appear in your menu: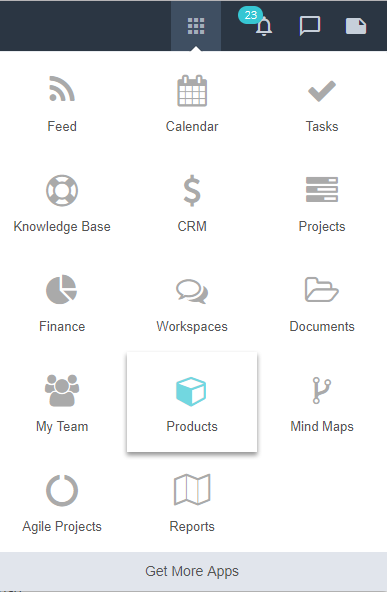 If necessary, first, fill the Categories and Manufacturers fields and create the types of price lists. It can be a price list for retailers or wholesalers.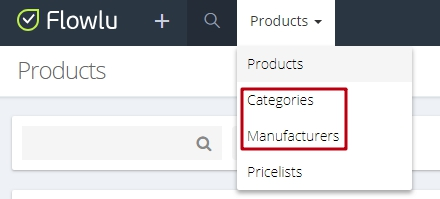 Please note: If you have created several types of price lists, then, when creating an invoice, the price type for which you set Ordering 1 will be chosen by default. You can change it later.
Now you can proceed to add items. To do this, in the Products section, click on the Create Item.

Fill in the necessary data in the opened side-panel:
Product or service name;
Category;
Product type. This can be product or service set by default;
Code;
Producer;
Price
Activity. If the positions are no longer used, but you need to keep their invoice history, you can deactivate them. In this case, they will not be displayed when creating the invoices;
Description, linked to the invoice.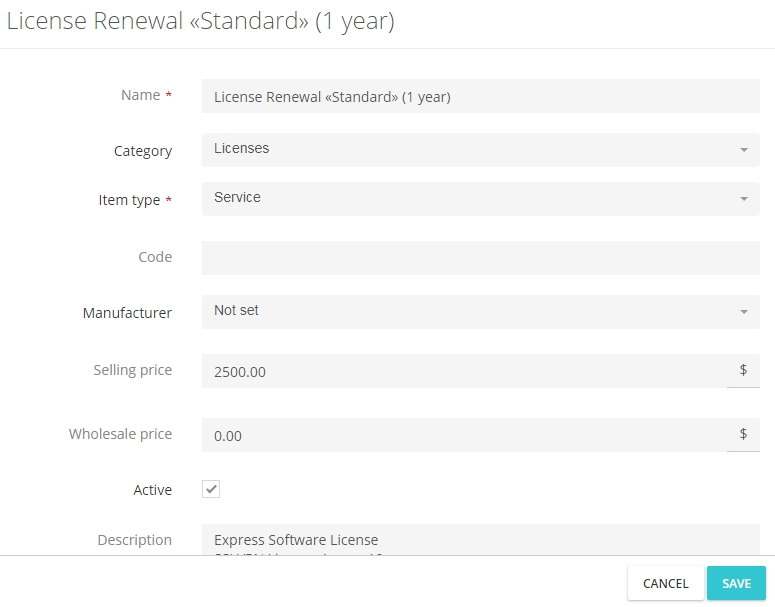 Later, you can edit previously added items. To do this, simply move your mouse over the position you need.

All positions can be created both in the application and directly in the invoice. To do this, enter the product name in the invoice line. If it does not appear in the price list, then the Create product button appears. Click on it and fill in the necessary data.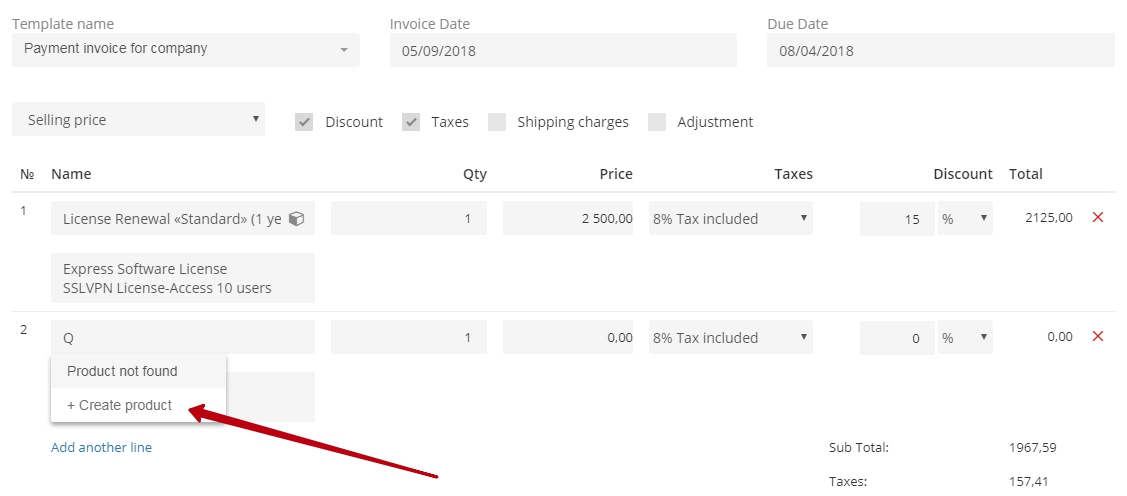 For each item, the information will be collected about the issued and paid invoices. The payments' history can be found in the Products and Services section by clicking on the title:

Access Rights to Products App
Only the Administrator of the application can create a price list and add new items.

A user with an Employee access level can view the entire price list. He cannot change it, delete it or add new items, including the items on the invoice itself.
You can deny access to the application to any specific employees. In this case, the user will not be able to enter it and will not see it in the applications panel.
To set the access rights, go to the section Get More Apps → Products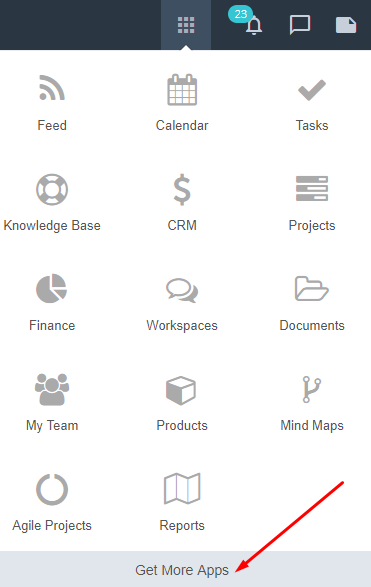 Access rights settings of the Products application
---