Creating an Invoice
Creating an Invoice
---
You can create an invoice from any section of your account.
Option #1
At the top panel, click on the "+" and select the New invoice option in the drop-down list.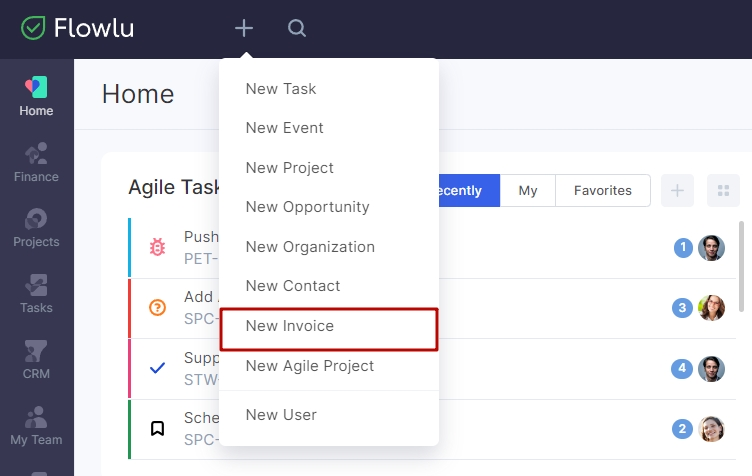 Option #2

Go to Finance section → Invoices and click on the New Invoice button.

Option #3

Open an opportunity, company, contact or project and click on the Create button.
In the drop-down list, select New Invoice option.

Option #4

You can convert any estimate into an invoice. All information from the estimate will be automatically generated in the invoice.
Let's create an invoice.
1. Select the customer. When creating an invoice, select the payer (contact or organization from CRM). If you do not find it in the search results when typing the customer name, you can create a new customer right in this filed.


If the invoice is created from the contact, organization, opportunity or project with a specified client, the customer will be pre-filled automatically.
2. Select organization. If you have several organizations, Flowlu will offer you to select the appropriate one. With multicurrency feature, you also need to specify what currency to use for this invoice.
3. Select the invoice custom template. If you have several invoice templates, you can select the appropriate one.
4. Indicate the responsible person. This person will receive notifications about all changes in the invoice: received payments, comments etc.
5. If you want to link this invoice to the project you can choose it in the corresponding field. You can also indicate estimated revenue from the chosen project.
6. If necessary, change the invoice date and payment terms. The due date is set up automatically, depending on the Organization settings.
7. Indicate the type of price.
8. Select the additional options that you want to use in the invoice: discounts, taxes, shipping costs or adjustments.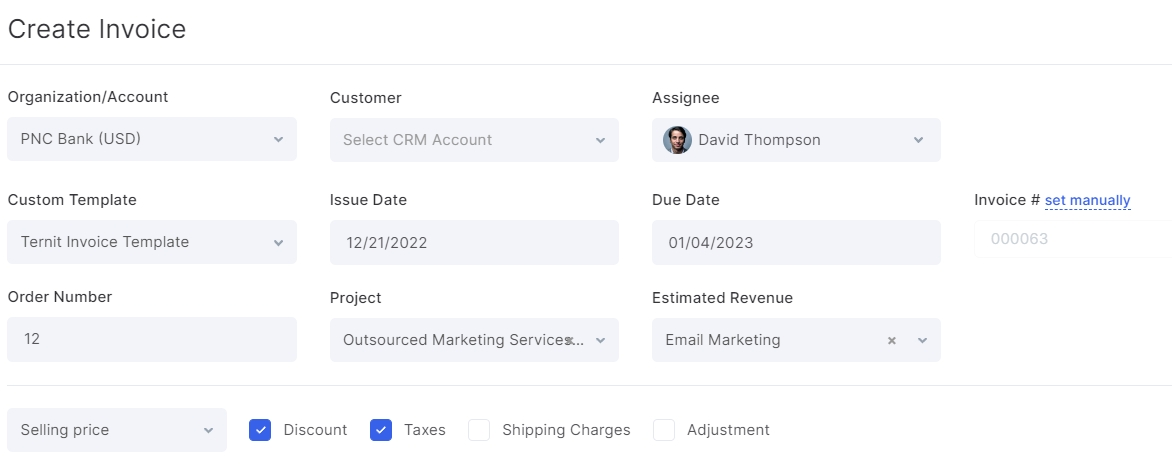 9. Enter the items. Specify:

quantity (1). It can be a fractional number.
price (2). The price specified in the Products will remain the same.
taxes (3). Taxes are calculated automatically, but you can change them. The tax rate is set up in the organization's settings.
discounts (4). The discount can be entered as percent or amount of money, e.g. $5.

10. If you have selected Shipping charges or Adjustment to be displayed in the invoice, then specify them in appropriate fields.

In the Adjustment, you can adjust the total amount of the invoice due to rounding, changes in the exchange rate or order size. If the invoice amount needs to be changed in the negative direction, then it is necessary to put a minus sign before it. For example -1200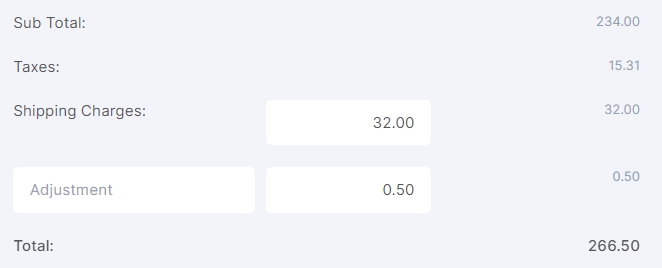 11. If necessary, modify or add the text of the invoice payment terms and conditions.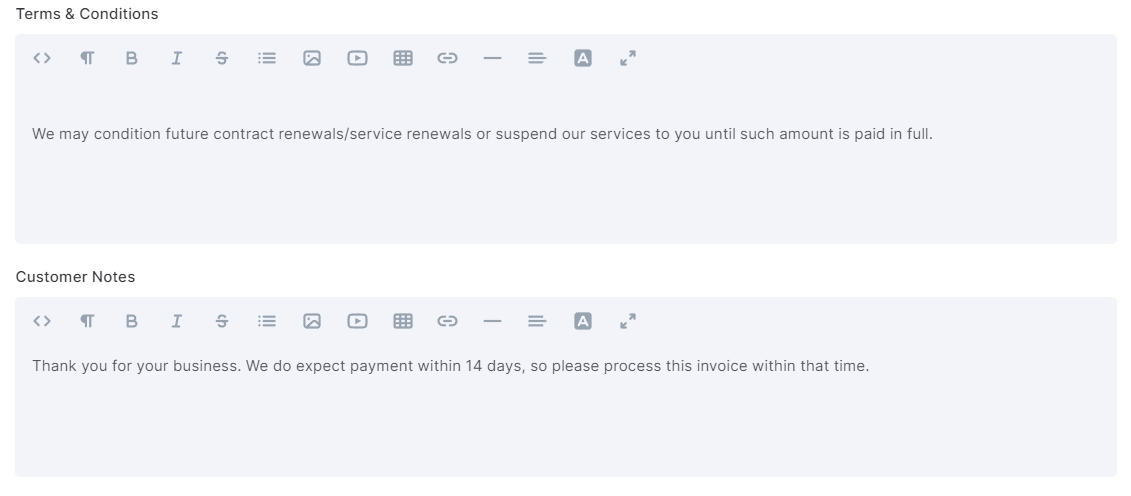 Save. Now the invoice is ready to be sent to the client.