Creating an Invoice
---
You can create an invoice from any section of the system.
Option #1
At the top panel, click on the "+" sign and select the Create invoice option in the drop-down list.
Option #2
Go to Finance section → Invoices and click on the Create Invoice button.

Option #3
Click on the transaction, company, contact or project and in the opened side-panel click on the Create button.
In the drop-down list, select Create Invoice option.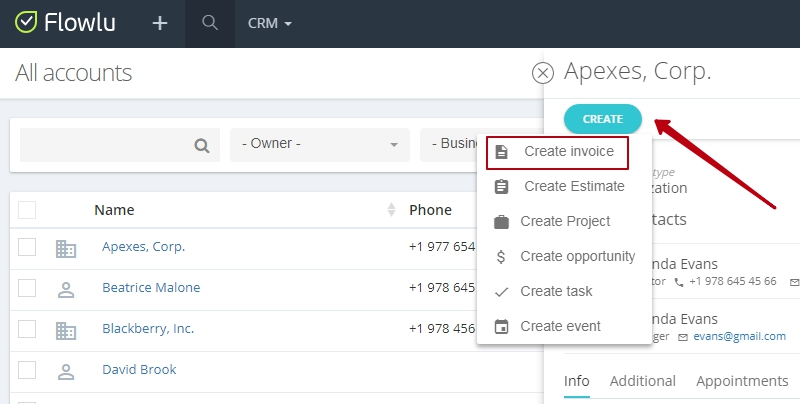 Option #4

You can convert any estimate into an invoice. All information from the estimate will be automatically generated in the invoice.
Learn more about converting an estimate into an invoice
---