Stage 3. Sending an Invoice to Customer for Payment
---
In Flowlu, there are several ways to send an invoice for payment.
Option #1. To an Email
To send an invoice to an e-mail, click on the corresponding button:
On the sending invoices to an e-mail page, you can find all contacts that belong to the payer organization or one contact, if the invoice is issued to the individual. Also, on the sending invoices page, you can create a new contact.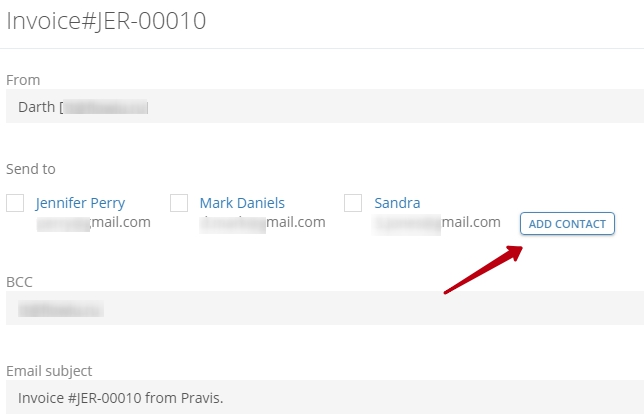 If you see more than one contact in the Send to field, select the ones to whom you want to send the invoice to. The selected contacts are automatically saved and when you will send an invoice payment reminder you will not have to select these contacts again.
If necessary, you can change the attached template letter.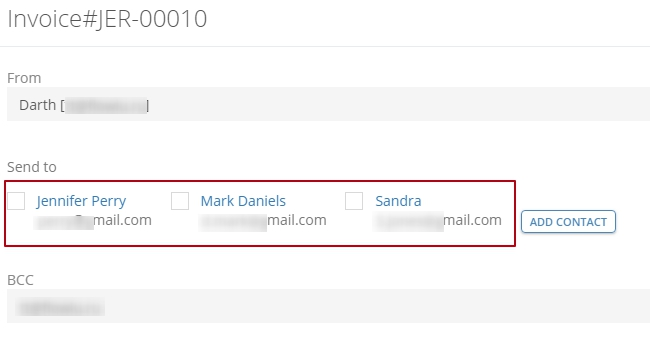 Information about the recipients will be displayed on the invoice page, and the invoice status will change to Sent.

If payment is not received from the client in the near future, you can send a reminder in three clicks.

Note: The recipient of the letter with the invoice can respond to it. The user who sent the letter will receive an answer to his e-mail.
Option #2. Direct Link to an Invoice
Copy the invoice direct link and send it to the client, for example, in messenger.

By going to this link, the client will be able to view the invoice, print it or pay online (if you have a payment system connected). At the same time, the client does not need to register at Flowlu.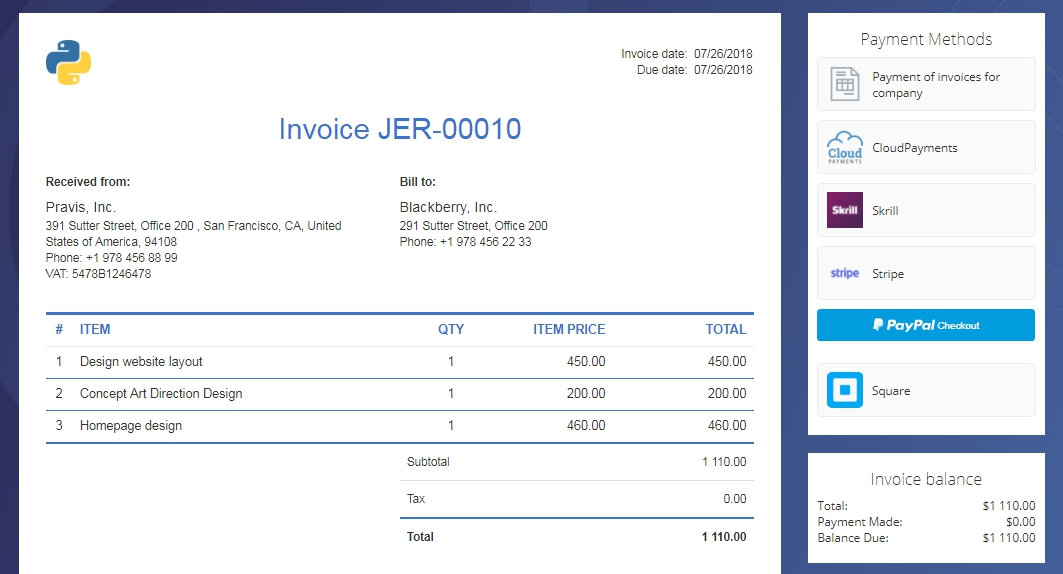 After sending the invoice this way, do not forget to mark it as Sent.

Option #3. Printing an Invoice
To print out an invoice, click on three vertical dots in the upper right corner:

---