Stage 3. Sending an Invoice to Customer for Payment
Stage 3. Sending an Invoice to Customer for Payment
---
In Flowlu, there are several ways to send an invoice for payment.
Option #1. To an Email
To send an invoice to an email, click on the appropriate button:

There you can find all contacts that belong to the payer's organization or one contact, if the invoice is issued to a contact. You can create a new contact there as well. It's also possible to select contacts related to organization on the invoice page, in the Email Recipients tab.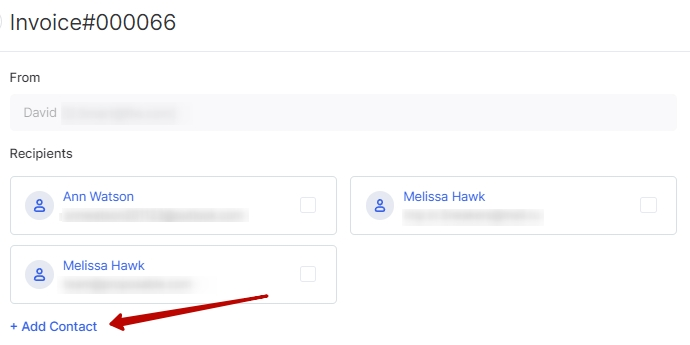 The selected contacts are automatically saved so when you will send an invoice payment reminder you will not have to select these contacts again.
If necessary, you can change the attached email template.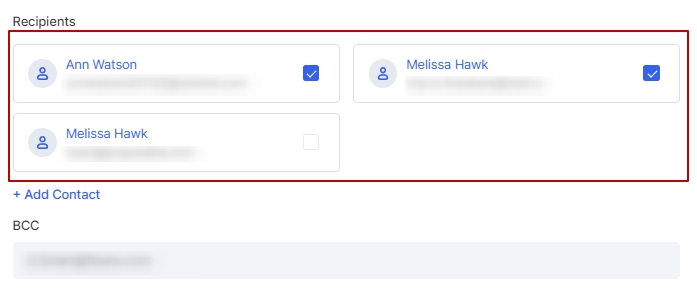 Information about the recipients will be displayed on the invoice page, and the invoice status will be changed to Sent. The emails will be sent to your customers from the address "invoice-service@flowlu.com" or you can set up a custom email domain. If your customer replies to the email, the "reply to" email will be your email address that you entered in your My Profile section. That means that you will receive any replies from your customer for this email.

You can also send a reminder if you haven't received a payment.

Note: The recipient of the email with the invoice can respond to it. You will get a reply to your own email.
Option #2. Invoice Link
Copy the invoice link and send it to the client, for example, in messenger.

By opening this link, the client will be able to view the invoice, print it or pay online (if you have a payment gateway connected). At the same time, the client does not need to sign up to Flowlu.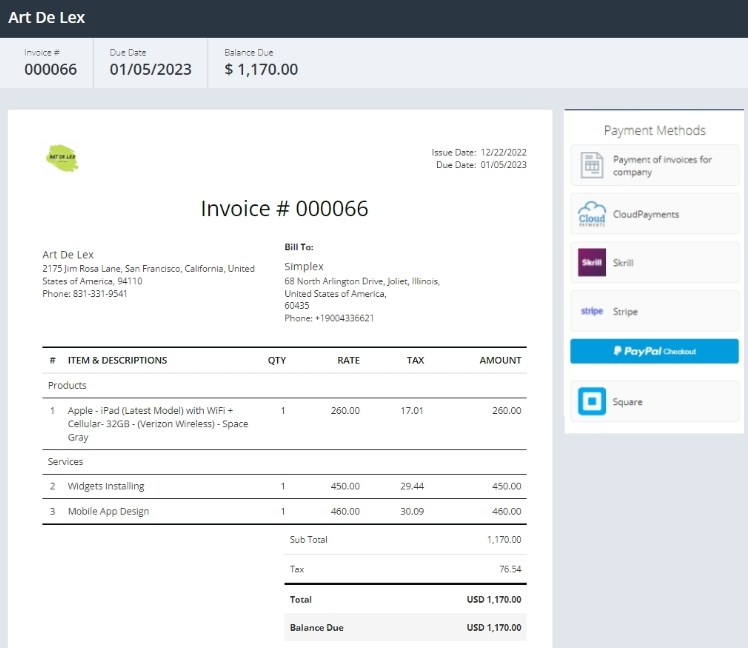 After sending the invoice this way, do not forget to mark it as Sent.

Option #3. Printing an Invoice
To print out an invoice, click on three vertical dots in the upper right corner:

Please note that you can set up automation rules for sending invoices and/or reminders. It means that invoice can be sent automatically once your invoice is approved.