Stage 4. Receiving the Payment
Stage 4. Receiving the Payment
---
After the invoice is paid, the responsible employee receives a notification in the browser or on the smartphone if the Flowlu mobile application is installed. Incoming invoice payments can be recorded in several ways.
1. Record Online Payments Automatically
If you have payment gateways connected, the payment information will be recorded in Flowlu automatically. The invoice status will be changed to Paid. The name of the payment gateway and other payment details will be displayed on the invoice, under the Transactions tab.


Automatically generated transaction after online invoice payment

Statuses in the list of invoices
2. Record Payments Manually
Use this feature when you only need to change the status of the invoice to Paid. Click the Record Payment button:


In the opened sidepanel, uncheck the Create Transaction box and save the record.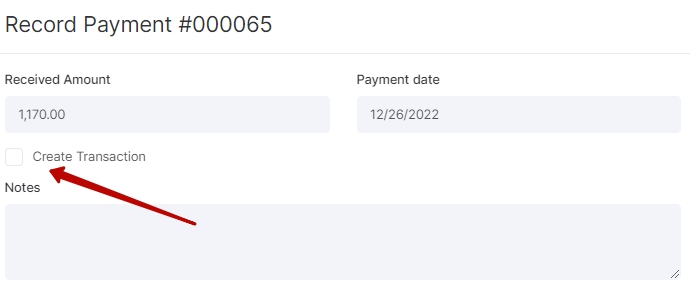 After this, the invoice status will change to Paid.
If you do not plan to track the invoice cashflow in Flowlu, then disable a Create transaction option in the main settings of the Finance application. This way, when you record an invoice payment, this window will always be unchecked.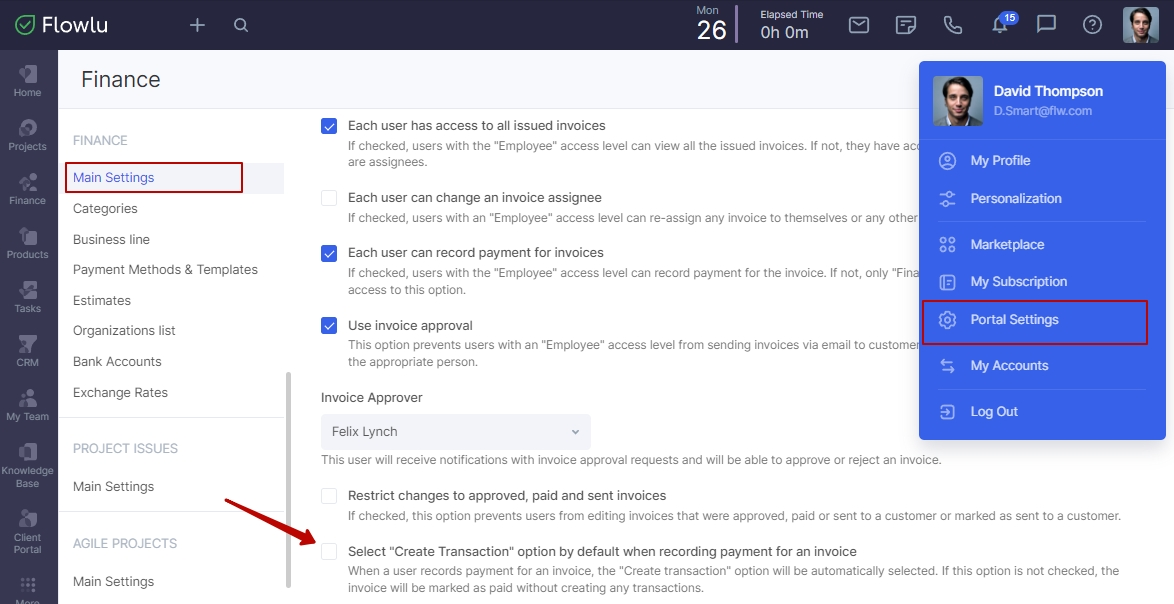 You can also record payments with a transaction.
In this case, the invoice payments will be displayed in the Transactions section and recorded in the financial statements. For transaction you can also indicate charges and fees: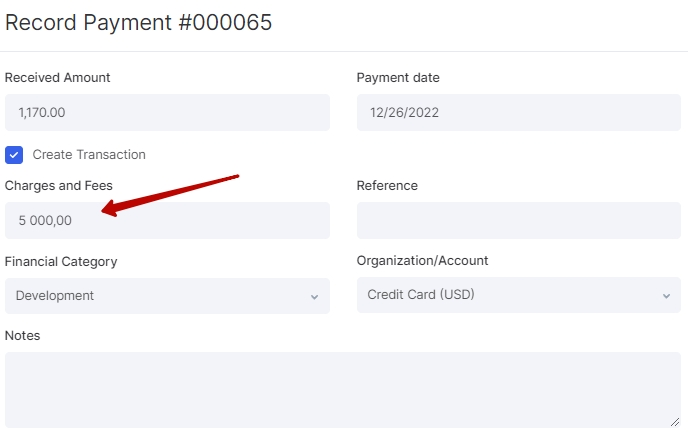 In this case, this amount will be automatically indicated under Unallocated (write-off) financial category in Cashflow and P&L reports. You can edit financial category for this amount in the Transaction section of the invoice: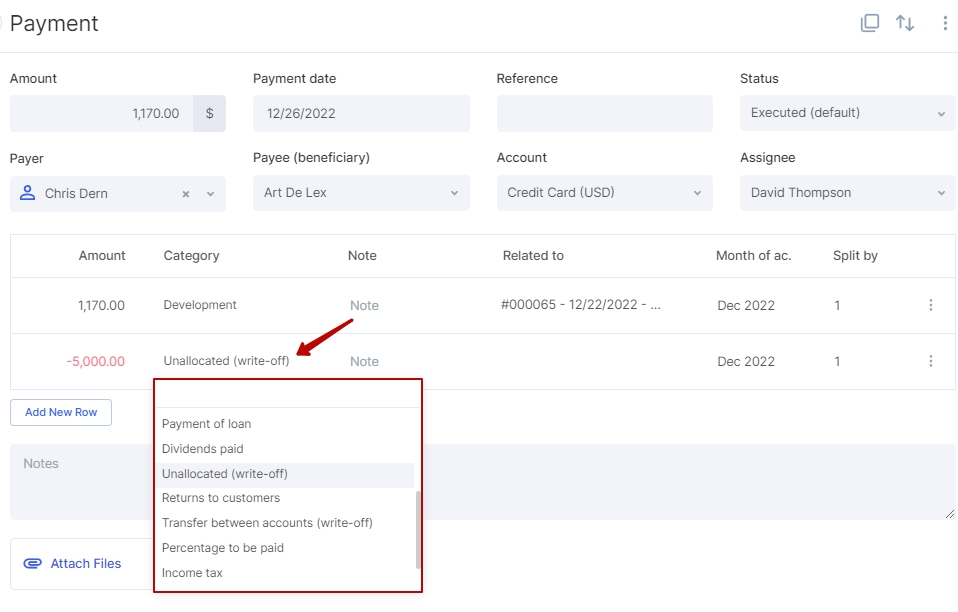 'Thank You for Paying' Email
In Flowlu, you can configure the settings so that the customer automatically gets a thank-you-for-payment email after the invoice payment is received. To do this, you need to follow the next steps:
Go to the System Settings → Finance → Main Settings, and activate the option to send a "Thank you for payment" email to the customer when an invoice is paid.
Go to the System Settings → Finance → Organizations, and set up the email templates.
The message will be sent to the contact, to whom you have sent the invoice for payment before. Please note that if you haven't sent the invoice by email to this contact, he/she would not receive a thank-you-for-payment note.
With automation for invoices, you can also send 'Thank You for Paying' emails depending on invoice statuses.
Invoice Status Tracking
In the list, you can quickly find the invoices you are interested in. For example, overdue, unsent or not approved ones.
Available filters:
Customer. When you click on this filter, the list of organizations and contacts from CRM is displayed. With the help of search option, you can quickly find the payer you are interested in;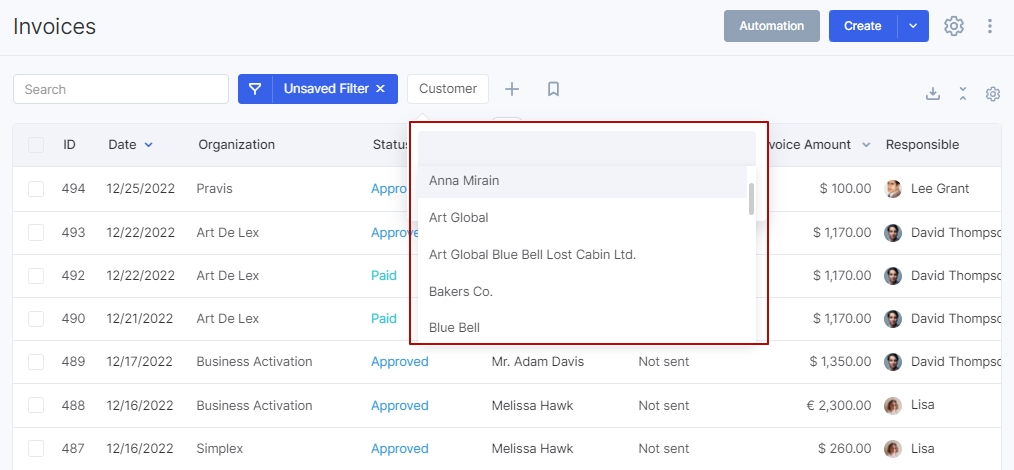 payment date;
order number;
payment status (overdue, approved, partially paid, not paid, overpaid);
sending status;
organizations;
invoice amount;
emailed (sent or not sent);
managers.