Where to Fill Out the Custom Fields?
---
You can fill out all the custom fields you have added when creating an item in the system or on its detailed page.
For example, the opportunity data is specified after its creation in the Custom Fields column: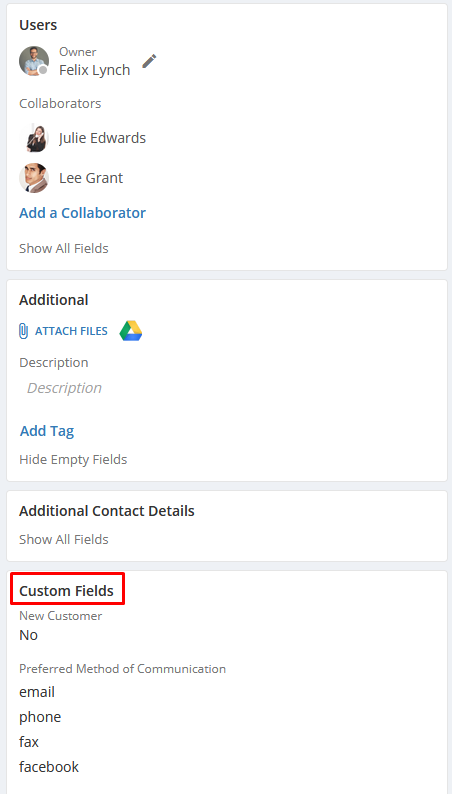 You can also add custom fields to the opportunity when creating it: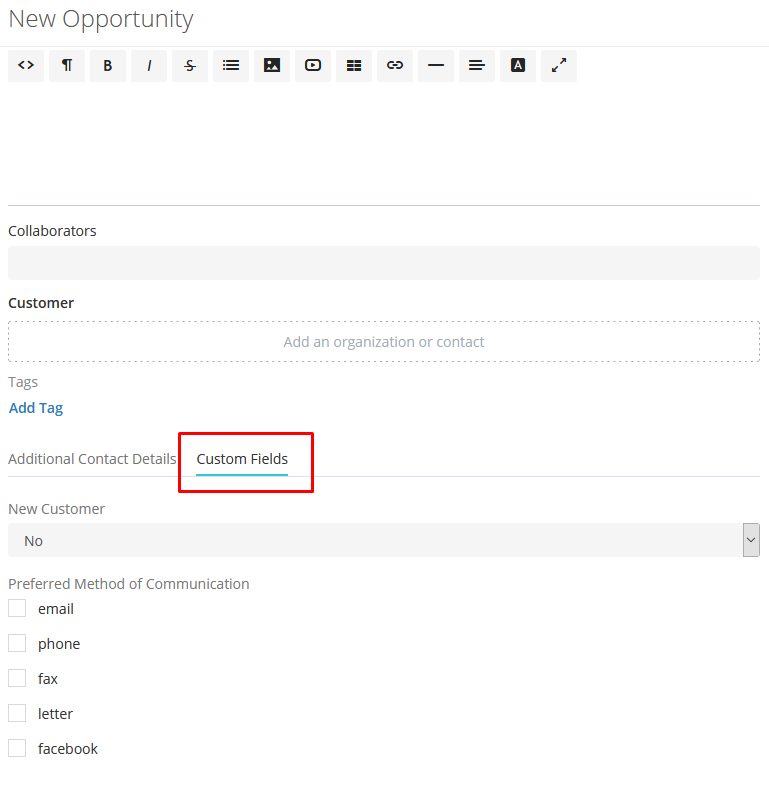 In the task, you can fill in the custom fields when creating the task: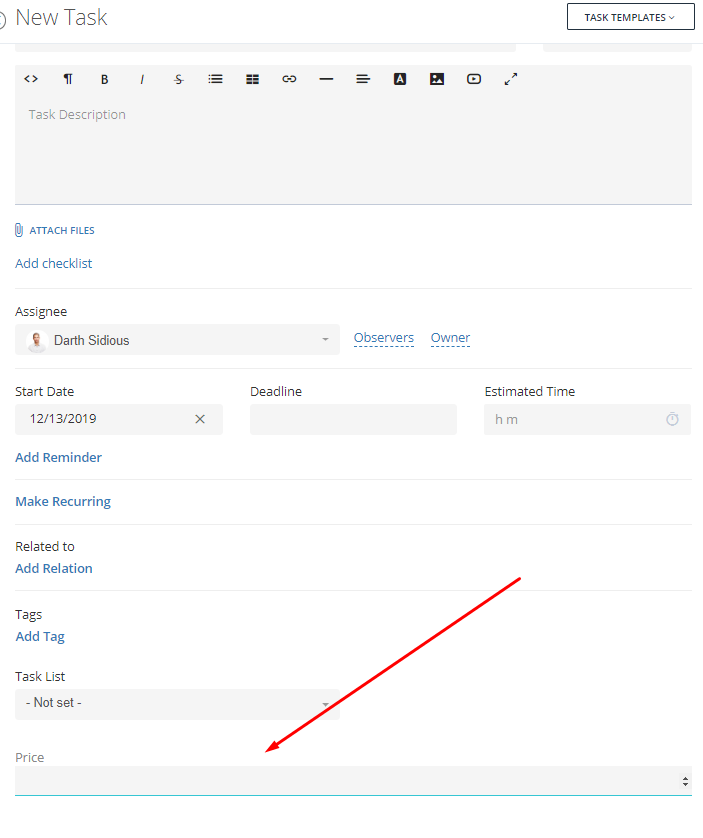 Or after creating it, on the Custom Field tab: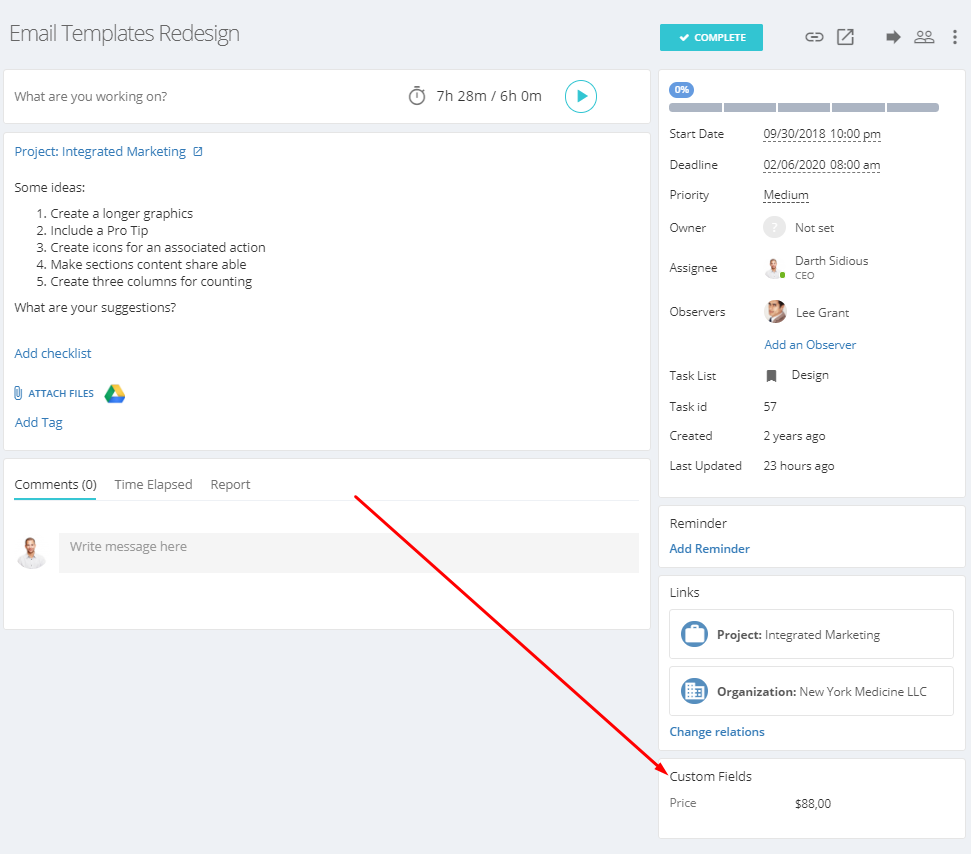 On the company or contact pages, the custom fields are filled in the Custom Fields tab: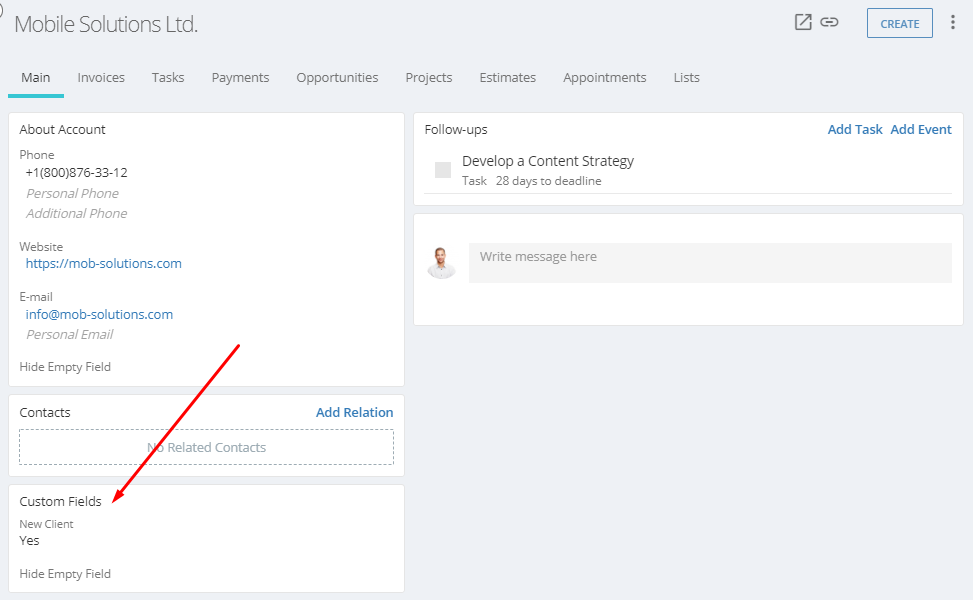 In the project, custom fields are displayed its page, under the Info tab: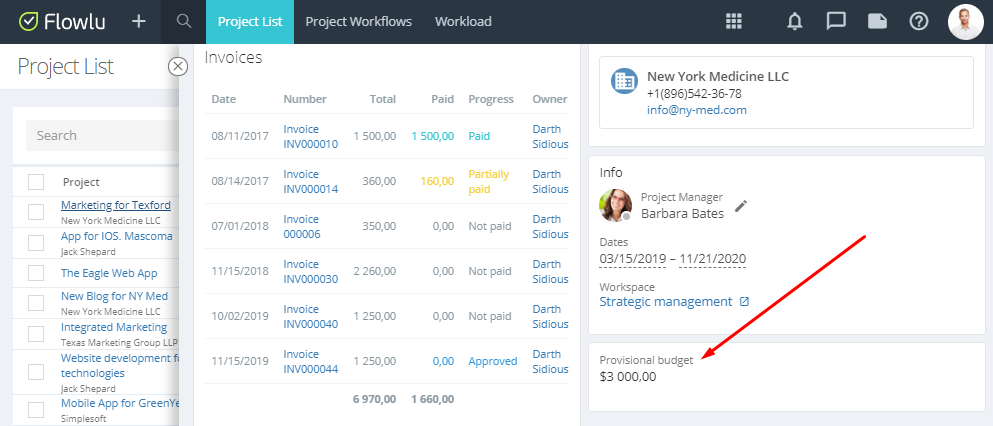 As you can see, you do not need any specific knowledge and much time to create such fields. You can set up and display the custom fields in the applications based on the needs of your business. Record all the information about your clients, projects, transactions and quickly access it.
---