Custom Fields and Lists
---
In Flowlu, the transactions, accounts, projects, tasks and other applications have regular fields for entering information that is suitable for any company. But we know that every business has its own characteristics and it is necessary to record specific information on customers and orders or even maintain separate tables to track information.

For example, legal or insurance companies need to record a lot of personal data about the clients. Construction companies in the projects need to specify architects, contractors, and suppliers.
To resolve this, in Flowlu you can display your own fields in all the main applications of the system or create separate lists to keep and track important data in them. You can add any number of different type fields and lists. You are only limited by your own imagination.
In this chapter, we describe how to set up and use custom fields in applications and your own tables using the Lists application.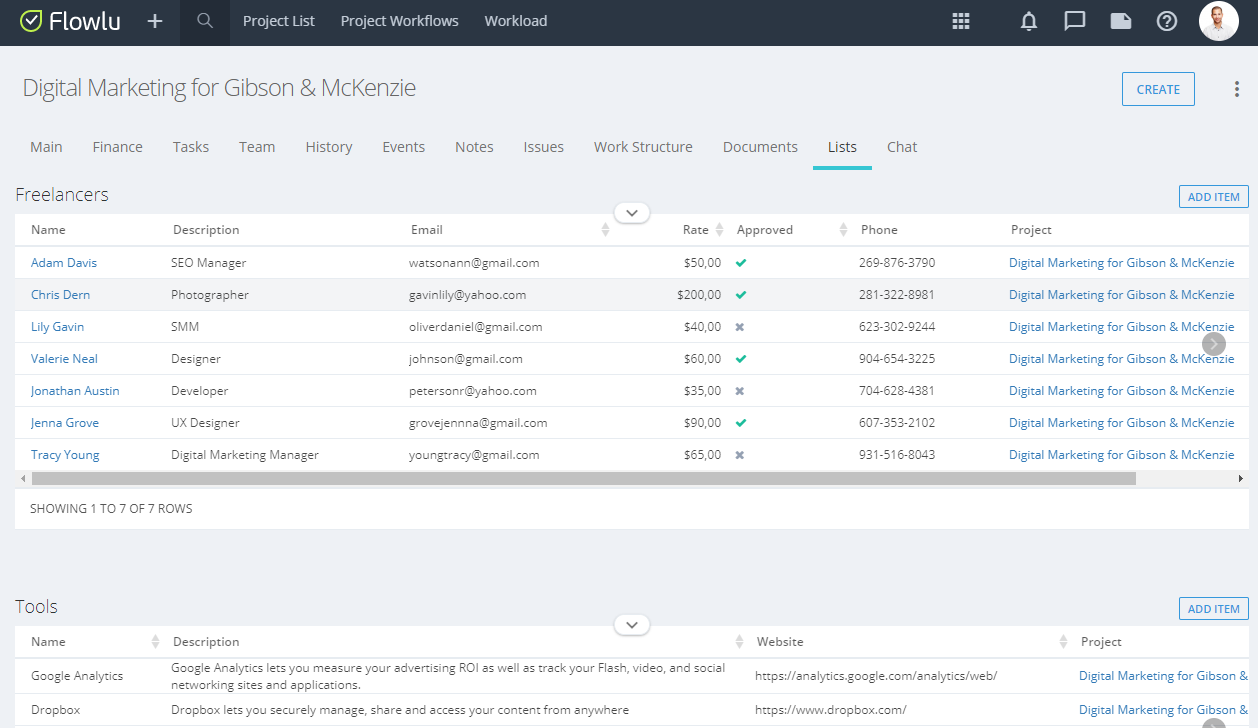 Custom lists on the project page
Custom fields on the contact page
---