Access Rights to the CRM Application
---
The access rights to CRM can be set by portal administrators. You can do this in the System Settings (1) → CRM → Main Settings (2) → Users Access Settings (3).

Going to the main CRM settings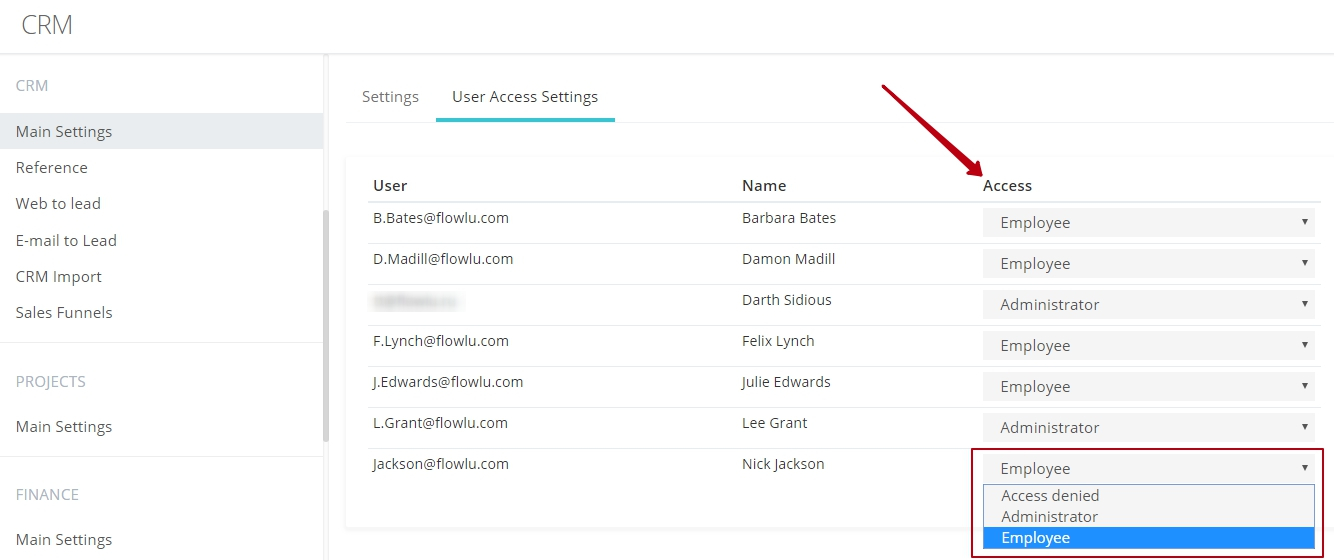 Access rights set up



Or in the User profile. Go to the section User list → User profile for whom you want to assign access rights, Access tab.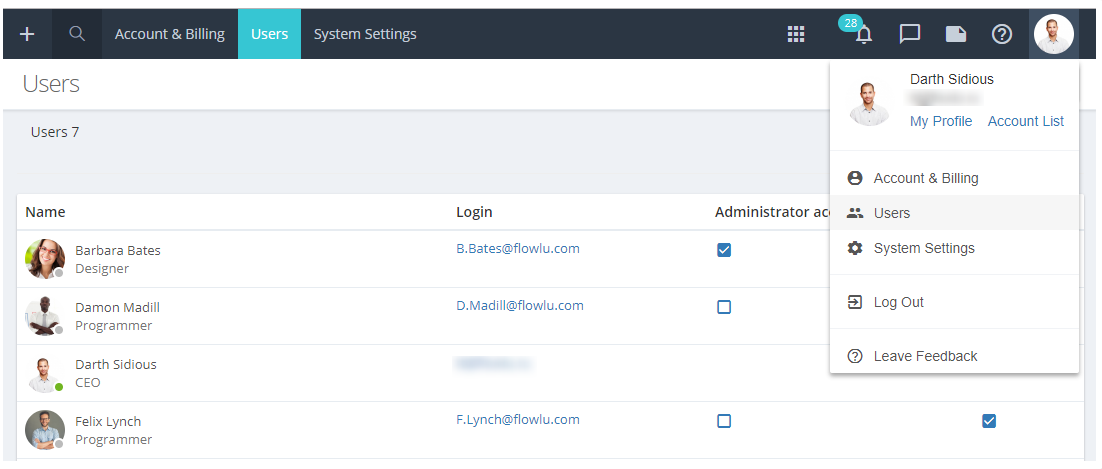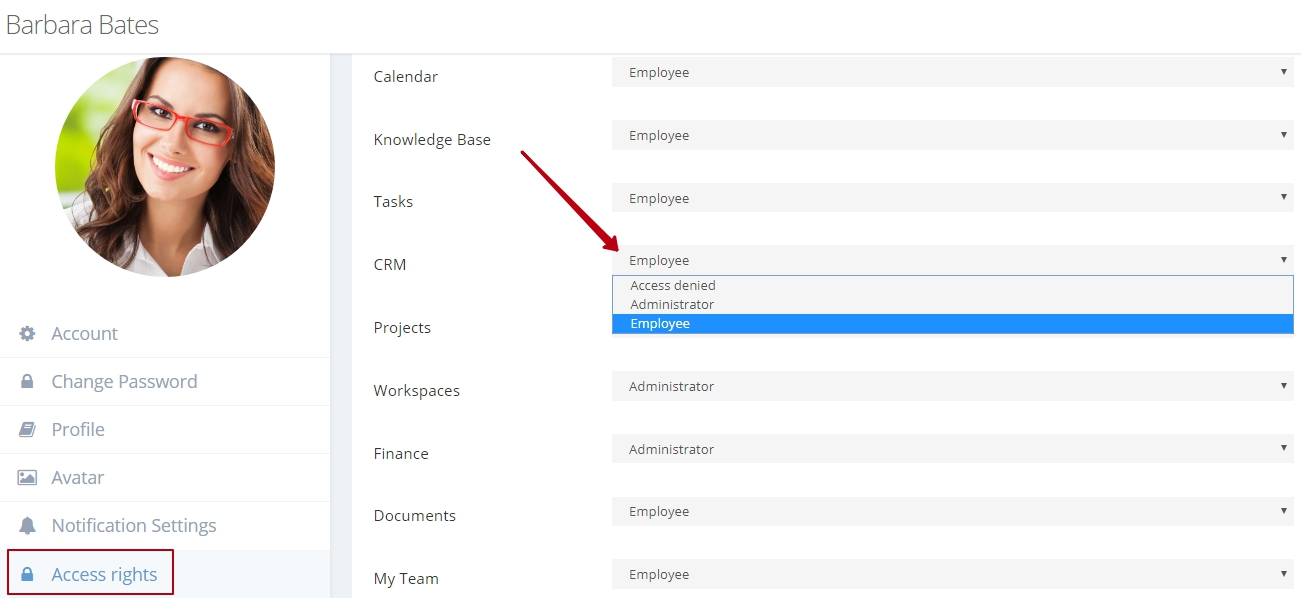 Each employee can be rejected to get access to CRM app or be given the role of Administrator or Employee.
Administrators
The administrator receives unlimited access to account cards and opportunities.
Employees
Employees have limited access to opportunities and account cards. They do not have access to CRM reports.
In opportunities assigned to another manager, they can not change any information or plan activities (events, projects, tasks, invoices).
In the main settings of the CRM app, you can grant or deny access to employees to view the opportunities of others. In this case, they will only see their own opportunities and opportunities that have not been assigned to anyone.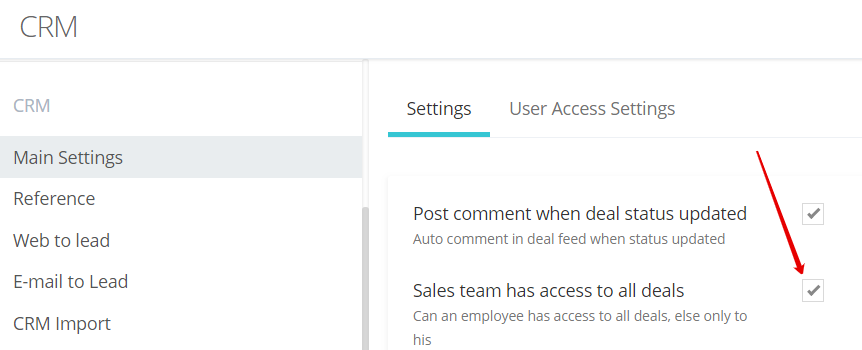 In the account card, which is assigned to another manager, employees cannot change any personal data or the responsible person. Also, they do not see the invoices issued to customers, created opportunities, projects, tasks, etc., if they do not have access to it.
Access Denial
In this case, the employee will not have any access to opportunities and accounts. Additionally, they will not be able to go to their cards via a direct link.
---