How to Use Custom Domain in the Knowledge Base?
---
Step #1
Sign in to your domain registrar's control panel.
Look for the option to change DNS records.The option might be called something like DNS Management, Name Server Management, or Advanced Settings.

Locate the CNAME records for your domain.A CNAME record, or Canonical Name record, is a type of alias used by the Domain Name System (DNS). Among other things, a CNAME record can be used to make a domain an alias of an external website.

Point the CNAME record from your domain (shown in the Host Record field) to hc.flowlu.com
Step #2
Open the Knowledge Base settings, check Change domain name for the knowledge base, and enter your custom domain name.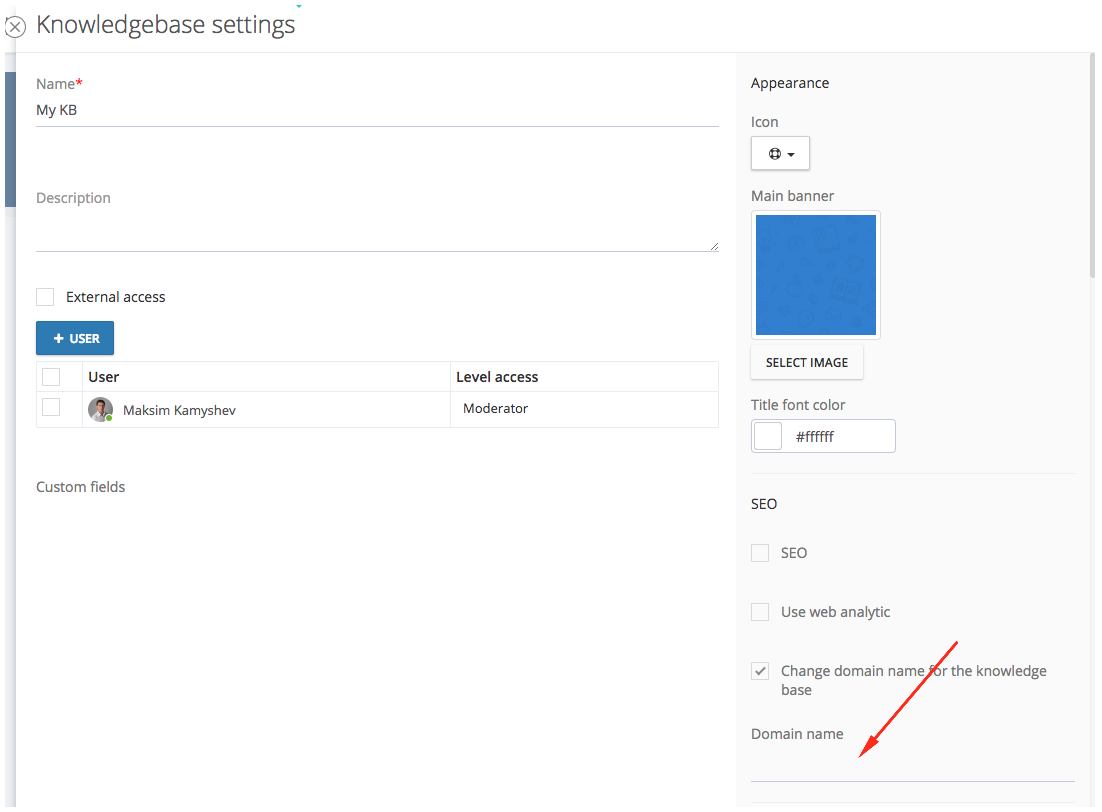 ---