External Knowledge Base
External Knowledge Base
---
How to Provide External Access to the Knowledge Base
Go to the Knowledge Base → Knowledge Bases → the settings of a specific knowledge base: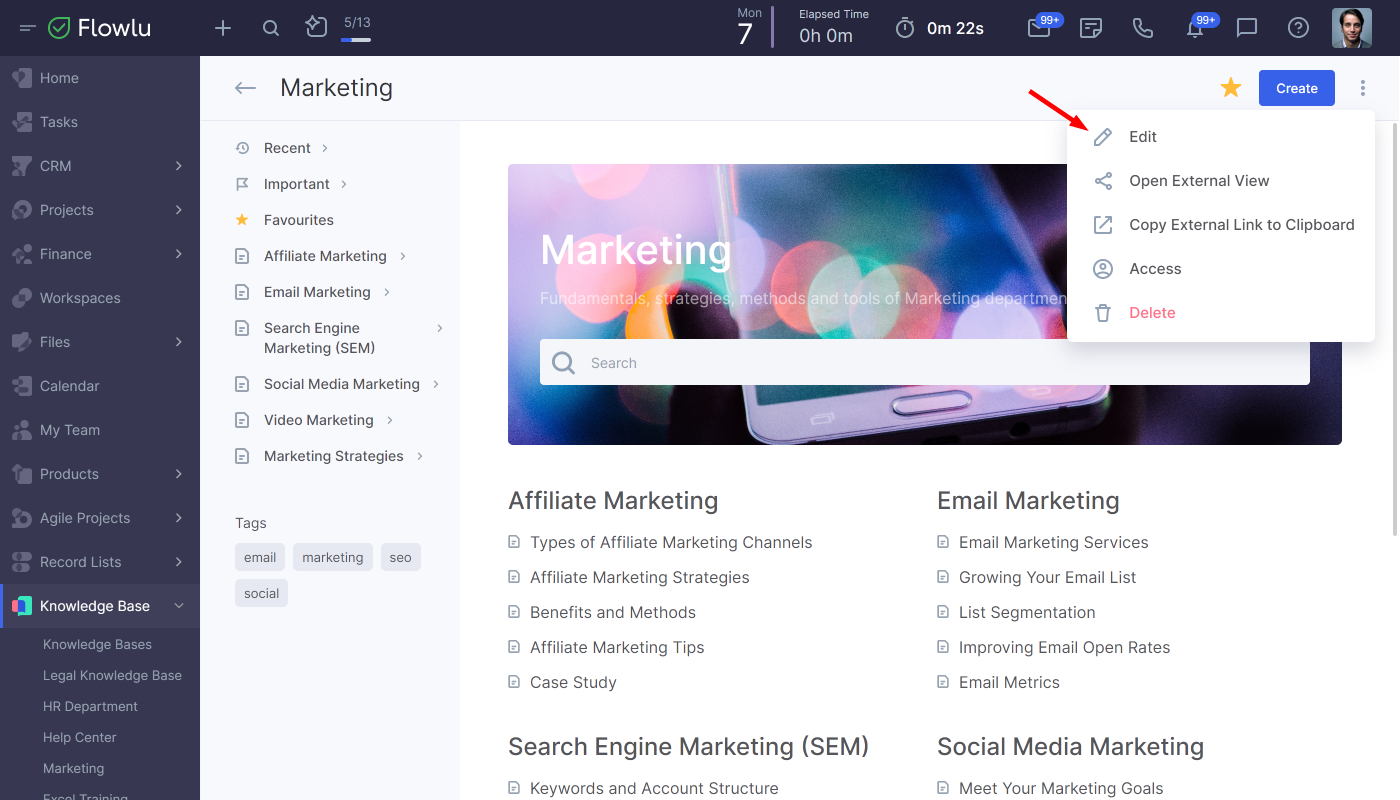 Check the 'External access' box. An external link will be generated automatically.
Using the external link, everyone can enter the knowledge base and read articles. For this, they do not need to sign up for Flowlu. The knowledge base is adaptive, it is very convenient to read it from a mobile device.
After you grant external access to the knowledge base, all articles will be accessible through an external link only after publication. To publish an article, click on the appropriate button: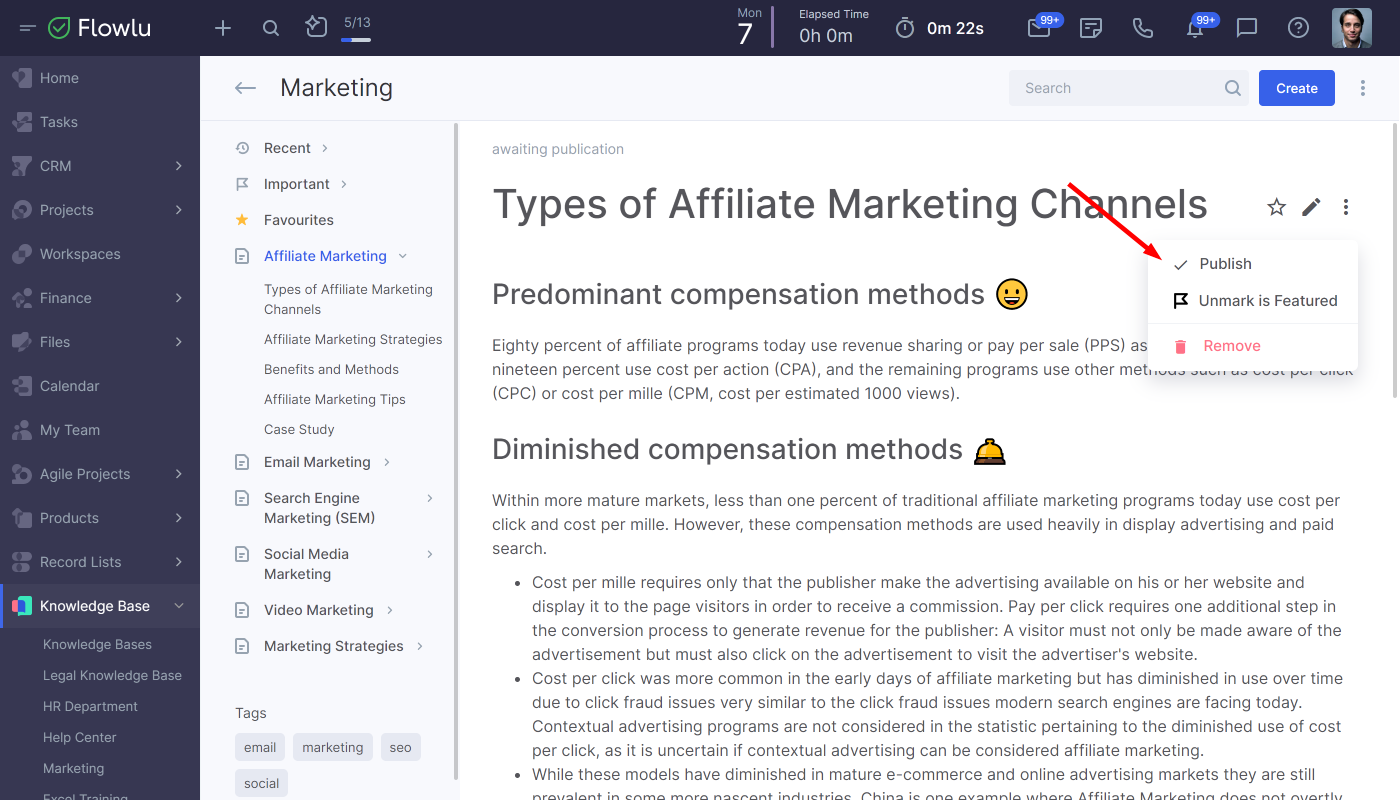 To view an article using an external link or copy the link, after publishing the article, click on the three dots in the upper right corner.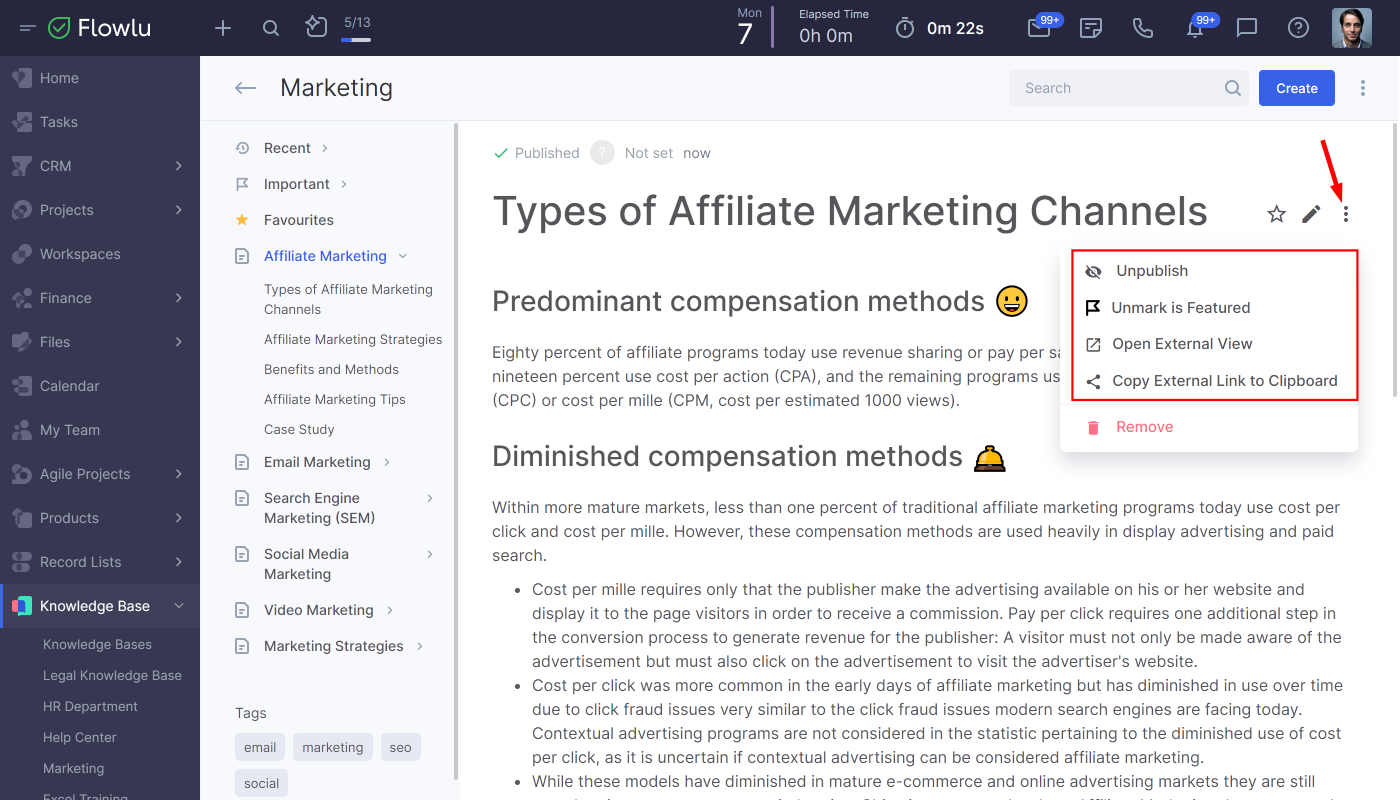 How to Add Knowledge Base to Your Website
Flowlu knowledge base can be used not only as a tool for sharing the knowledge within the company but also as an external portal with questions and answers for your employees or customers. An external knowledge base will allow your customers to quickly get answers to their questions and not spend time contacting managers or technical support.
All content of the knowledge base can be exported to your own site as a subfolder. The knowledge base will be physically located on your website and edited in Flowlu. Any change of information in the knowledge base (adding/editing an item, changing the main page) will be automatically pulled into the subfolder of your website and immediately displayed on the website.
Go to the website server and create a subfolder in the section you need.
Go to the knowledge base settings.
Export files (1) and upload to the subfolder using the special tools (for example, via FTP)
Specify the path to the script update as https:// subfolder address/update.php (2)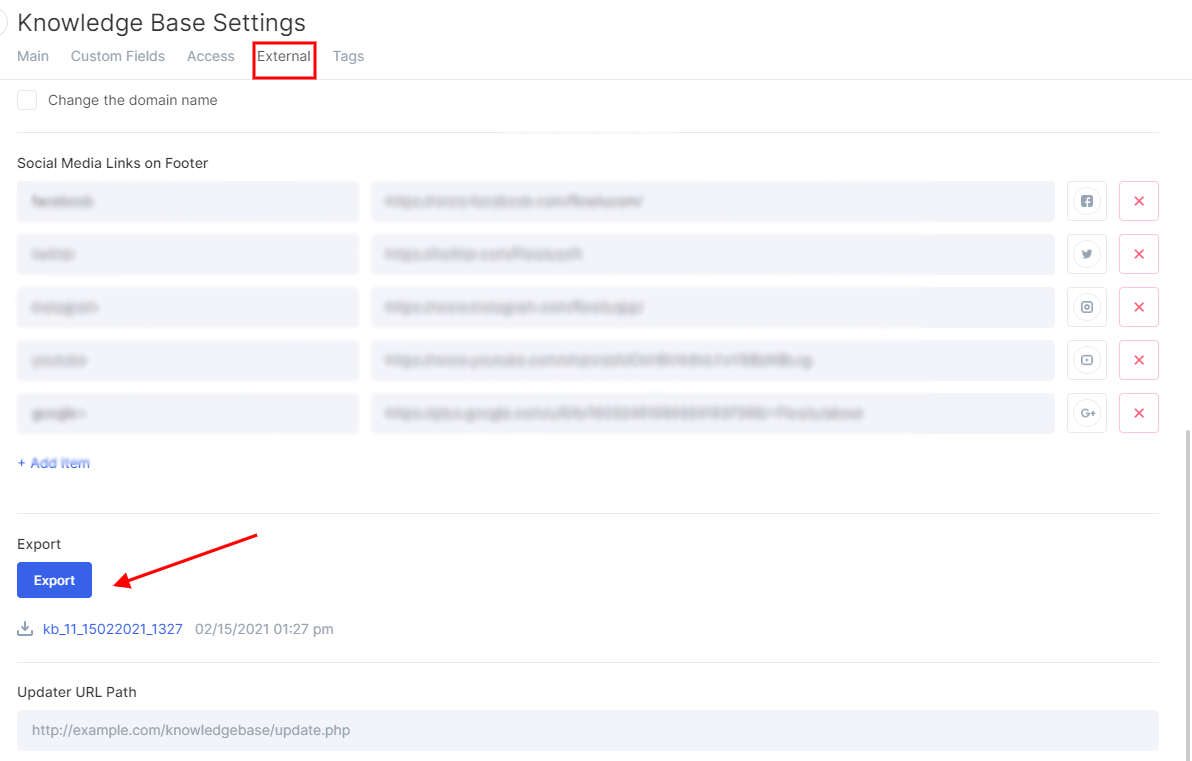 After that, all information entered into the Flowlu knowledge base will automatically be updated in the subfolder of your website.
Please note that: Adding a knowledge base to the website requires technical skills, therefore, assign it to a IT specialist. Not all CMSs allow you to create a sub catalogue. In this case, additional program settings will be required.
If you've faced any difficulties, contact our Support via the live chat.