Knowledge Base
---
Flowlu Knowledge Base is an easy–to–use tool that allows the employees of your company to quickly and easily record knowledge, ideas, gained experience, work algorithms, interesting and useful materials and whatever else they want. The information entered into the knowledge base will save time for training the beginners and help to quickly find the answer to the standard question at any time.
To keep Flowlu knowledge base up–to–date is not complicated. It takes just a few clicks to post a new article, delete an old one, update or add new information.
The knowledge base can be not only internal and accessible to certain users of your portal, but also external, accessible to any person by a direct link. Find out more about this in the following instructions.
In this chapter, we will talk about the settings, the features and how to maintain the knowledge base.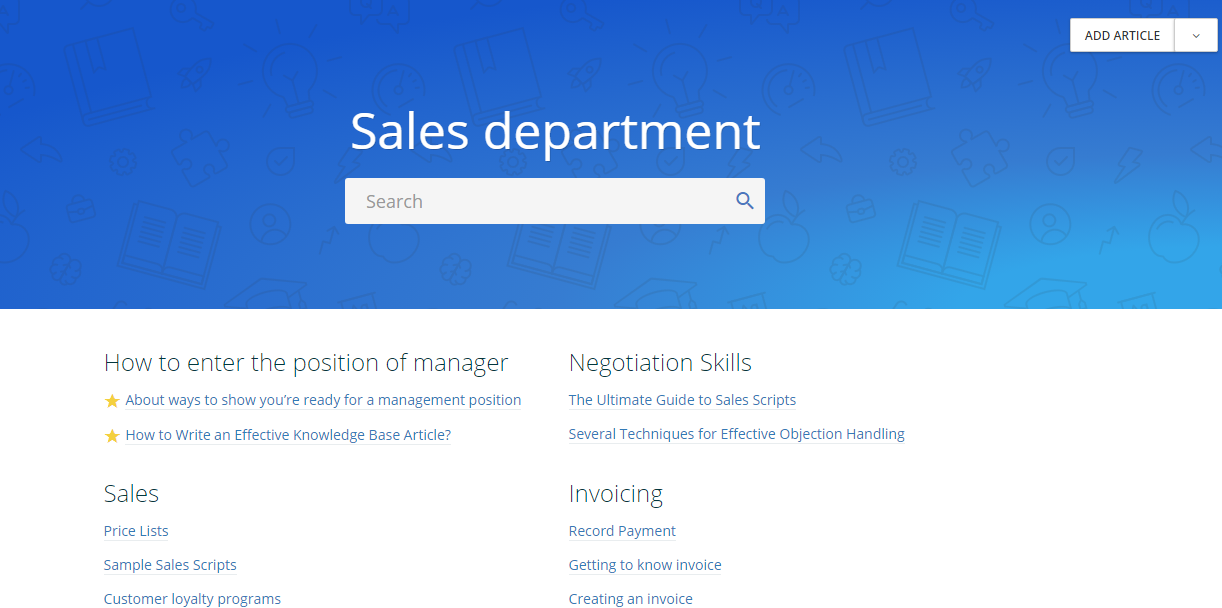 Knowledge base main page
---