Access Rights: Knowledge Base
---
You can set access rights for each of your knowledge bases. Access rights are assigned in two stages — at the level of the KB application and at the level of a certain knowledge base.
Stage 1. At the Application Level
Go to the applications (1) → Knowledge Base→ User Access Settings (2):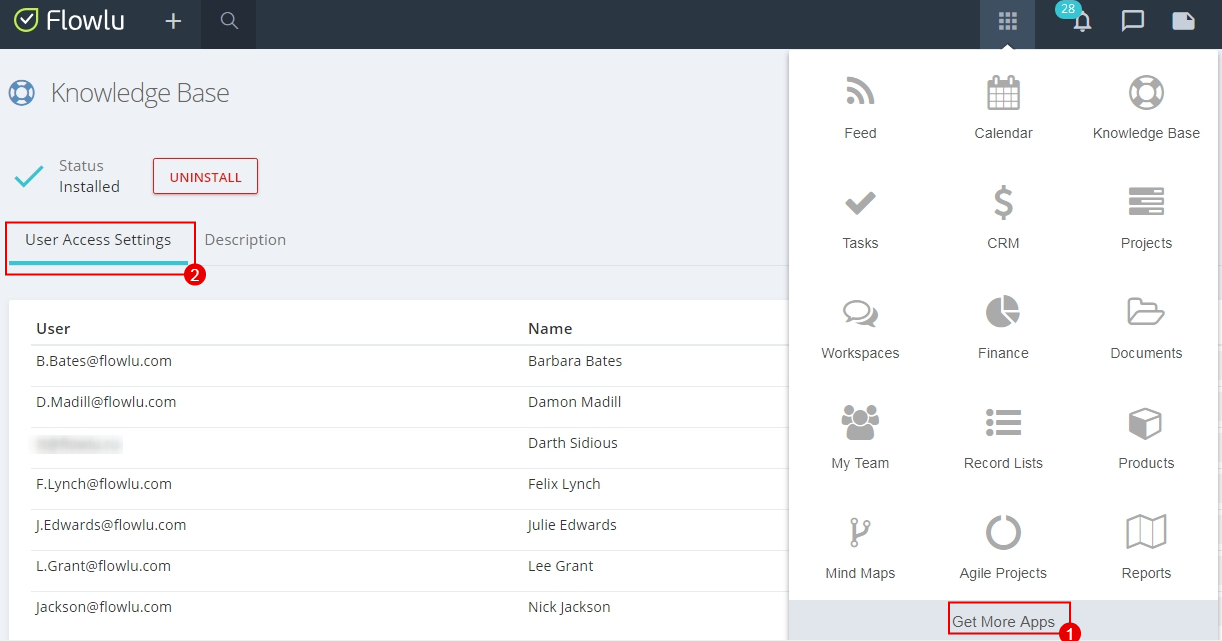 Here, you can assign a specific role at the application level to each user.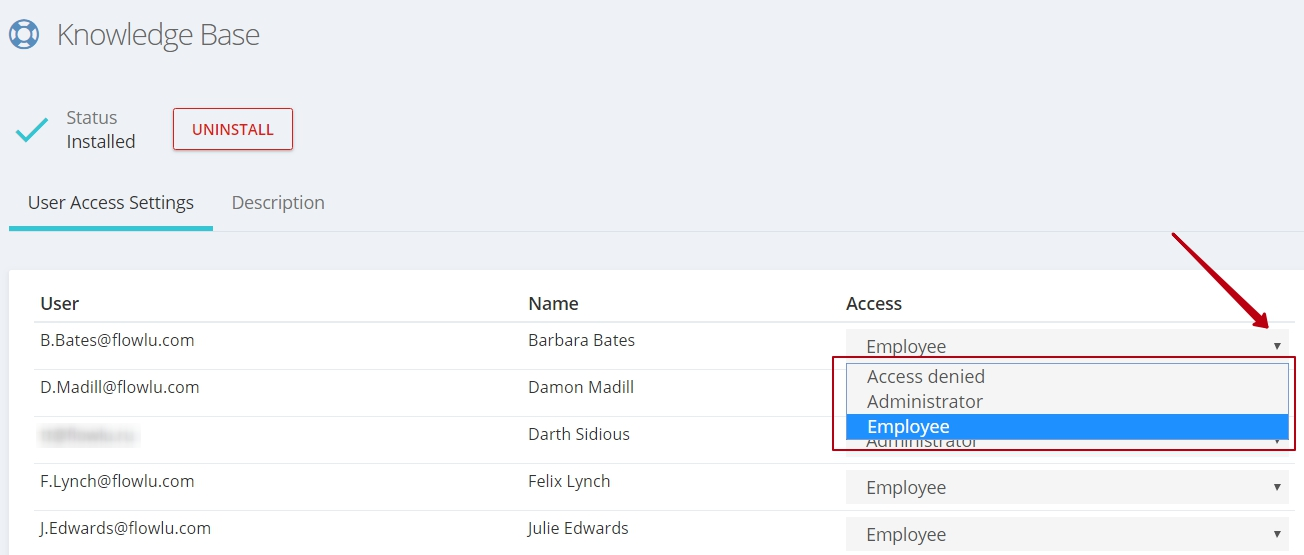 The KB app administrator has unlimited access rights to all knowledge bases.
Employees have access only to those knowledge bases, that the administrator will give them access to. Employees also cannot create a new knowledge base.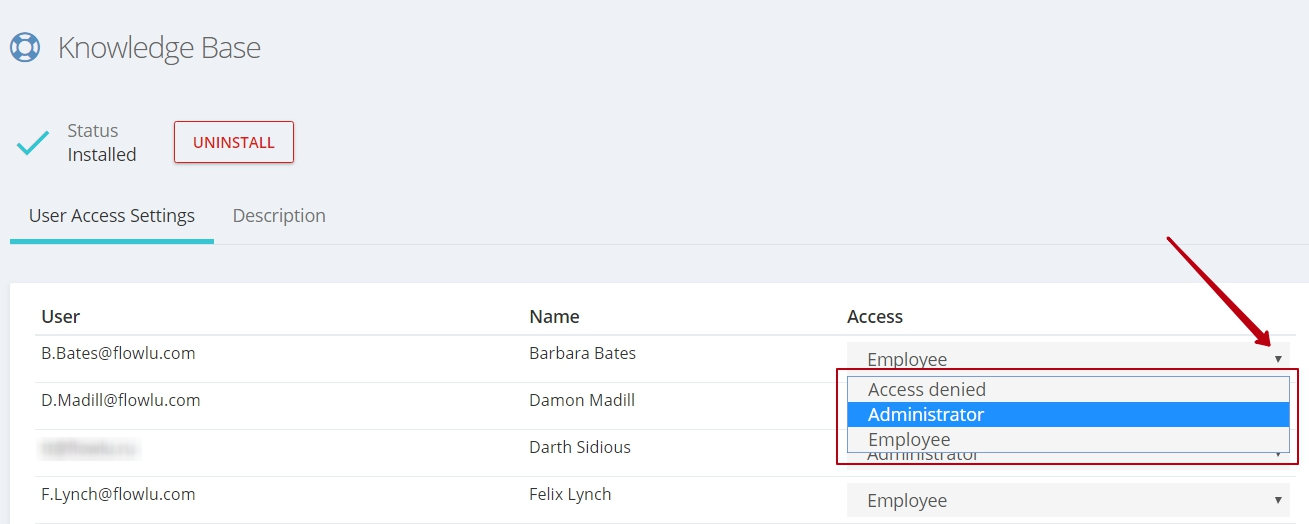 Access rights to the knowledge base can also be assigned in the user's profile. To do this, go to the Users section and click on the user's profile to whom you want to assign the access rights.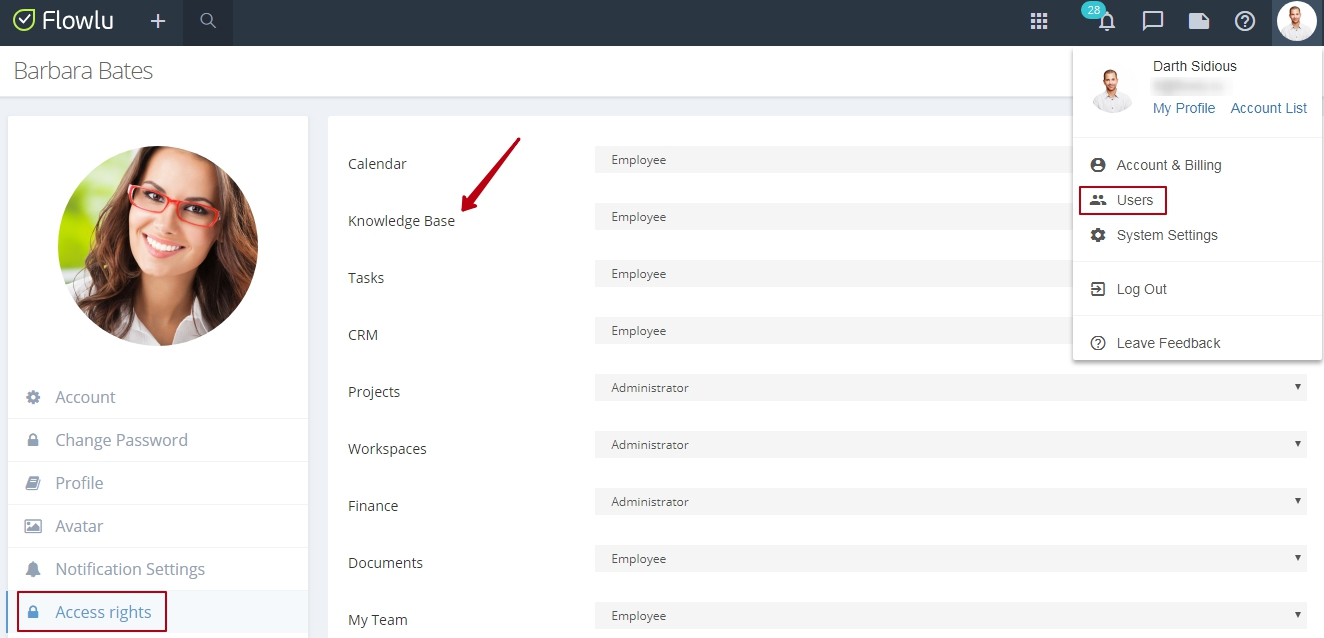 Stage 2. At the Knowledge Base Level
Access rights for a specific section of the knowledge base are assigned in its settings. There are two ways to go to settings.
Method #1. The settings button is located on the main knowledge base page in the upper right corner: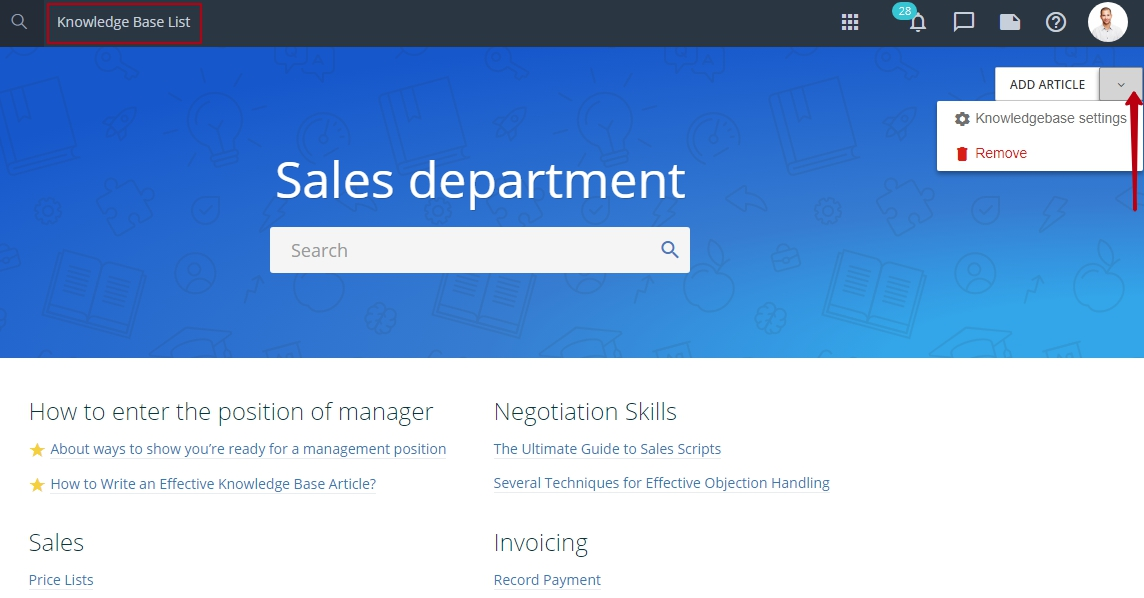 Method #2. In the Knowledge Base app (1) → Knowledge Bases (2):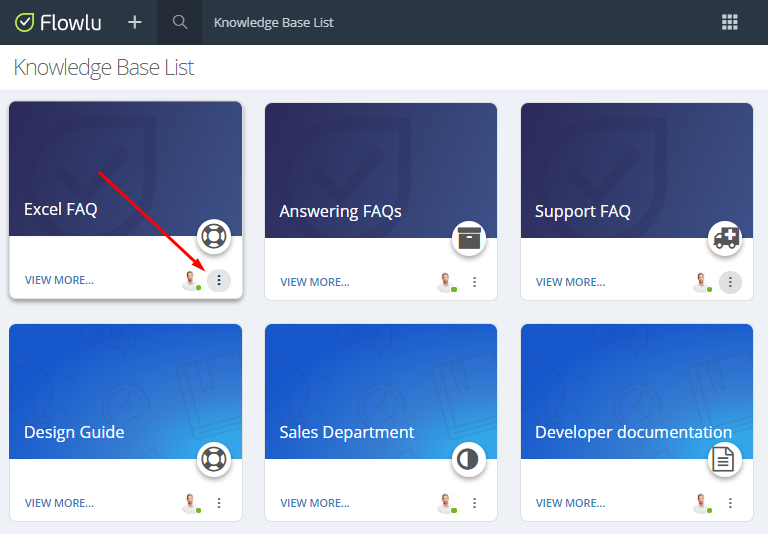 Now, you can add the users and assign access rights to them. To add the user, click on the "Add User" button:

Select one or several users at once, to whom you want to give access. After adding a user, select a role from the drop–down list. To save, click the checkmark:

Access Rights
The administrator has unlimited access to the knowledge base provided to him. He can add the users, set access rights, open external access to the database, rename, or delete it.
The moderator can work with all the content of the knowledge base: add, publish, edit and delete articles.
The author can add, publish, edit and delete only his own articles. Changing the articles of other authors is not available to him. The author can see all the articles: both published and unpublished.
The user can read and comment on only published articles. He cannot add his own articles.
Please note that an employee with a 'User' access level will see the knowledge base in the menu only after there will be published at least one article.
---