Knowledge Base Creation and Settings
---
In this guide, we explain to you how to install this application and create the first knowledge base.
Go to the section Get More Apps → Knowledge base: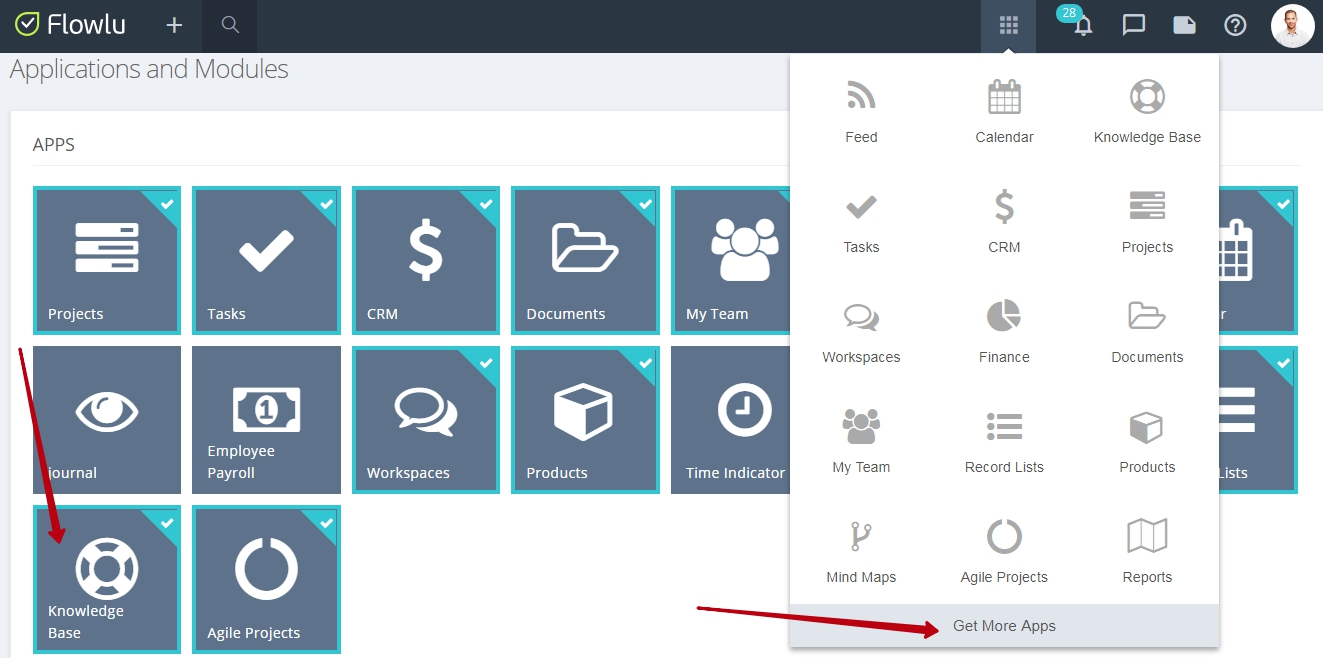 Click the Install button: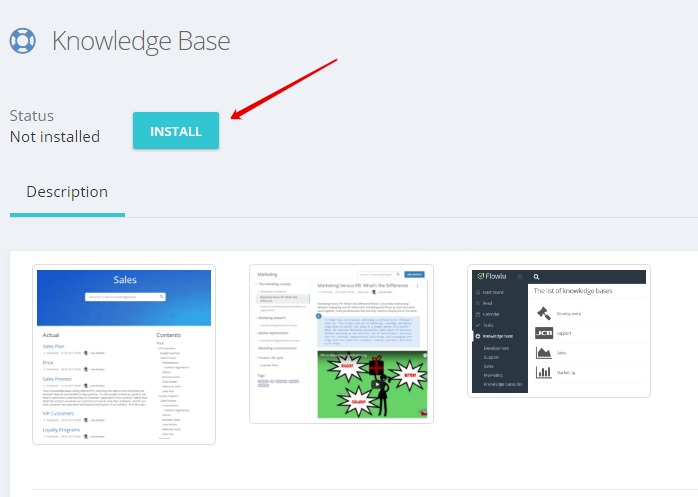 After installation, the Knowledge base section will appear in the list of installed applications.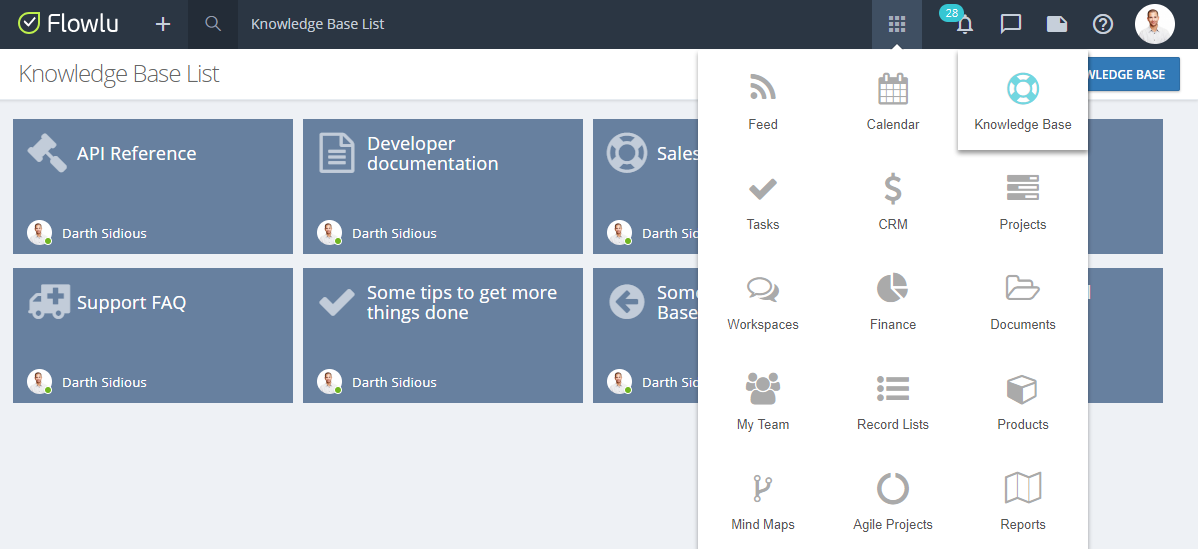 Creating a Knowledge Base
Open the application and click the Create knowledge base button. After creating the first knowledge base, the button for adding the next one will be displayed in the upper right corner:

In the opened sidebar, enter the name and description of the knowledge base if necessary.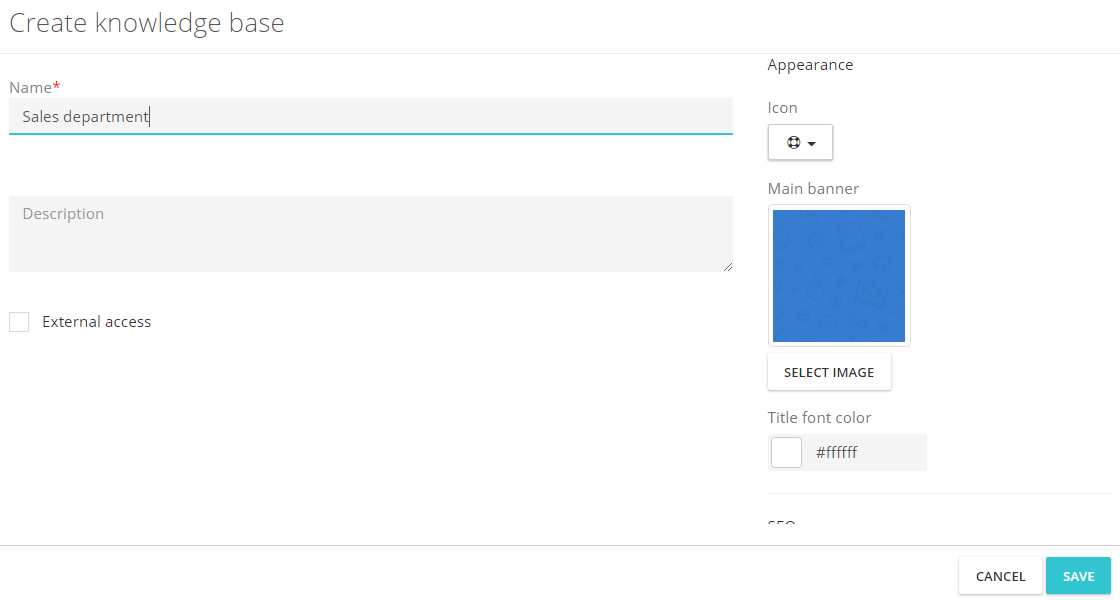 You can immediately open access to the knowledge base via an external link. To do this, check the External access box.
An external link will be generated automatically and be displayed after the knowledge base is created. You can see it in the knowledge base settings.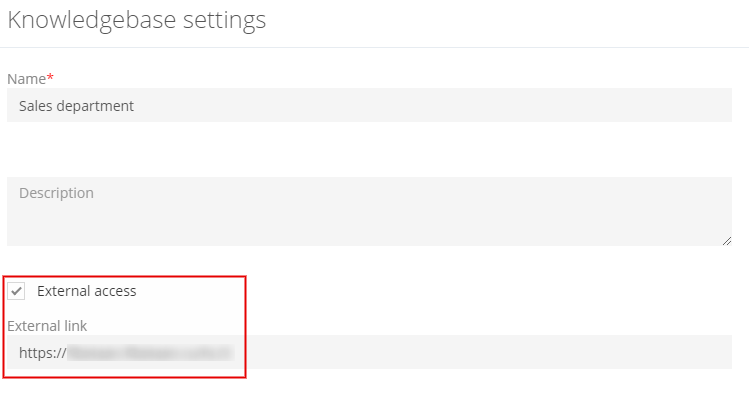 Via an external link, everyone can access and read articles without accessing the system. The knowledge base is adaptive and easy to read even from a mobile device.
In the settings on the right, you can set up:
Icon image.
Load a background image for the main page. The supported formats are GIF, PNG, JPEG, WBMP, and XPM.
The font colour of the title. Select the colour of your knowledge base header, which will be displayed on the main page.
The rest of the settings are for the external knowledge base.
---