How to Integrate Flowlu with Confluence
How to Integrate Flowlu with Confluence
---
If you have a Confluence knowledge base, you can easily integrate it with Flowlu in a few steps. To integrate Flowlu with Confluence, we've added a specific module.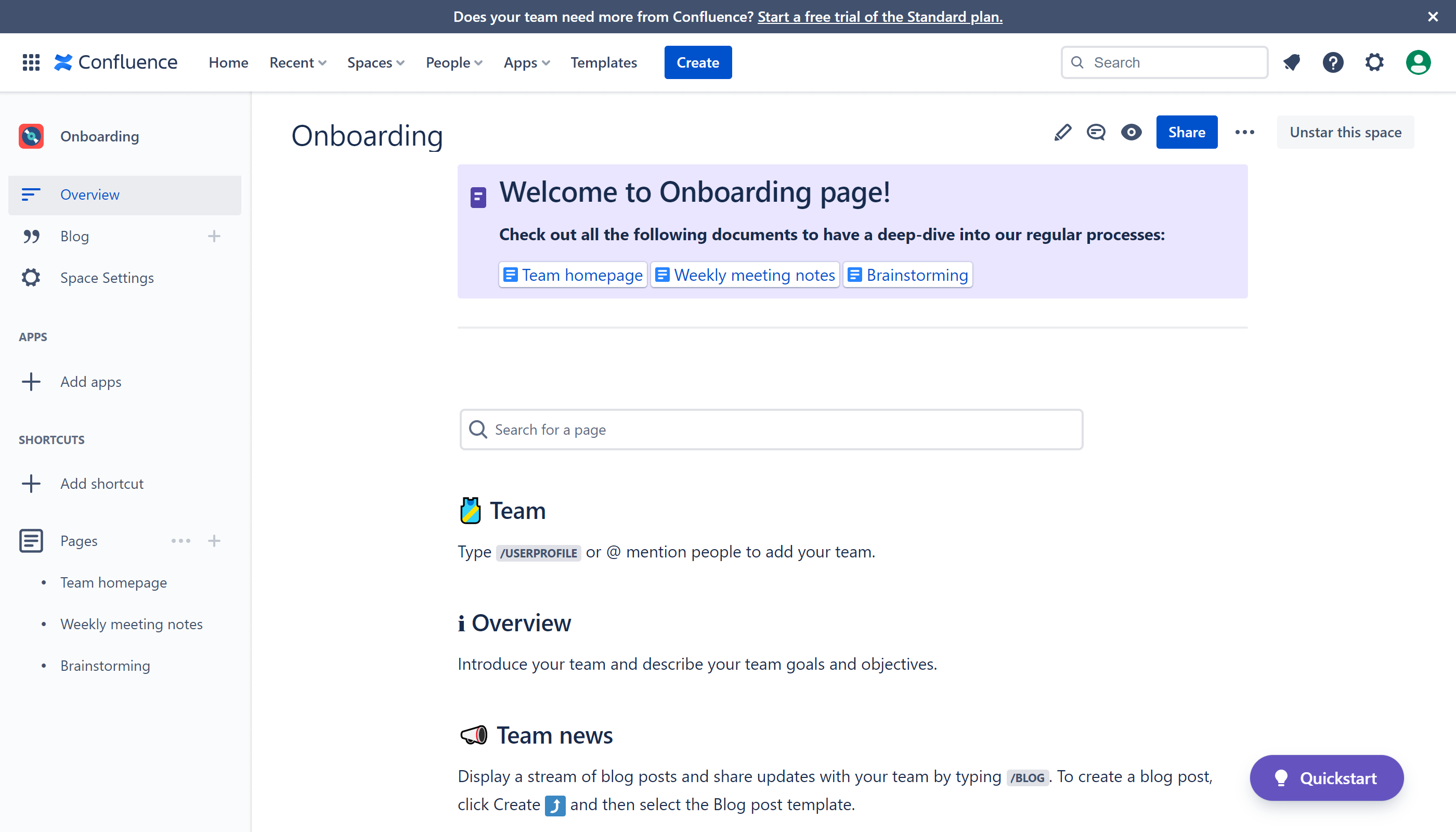 Finding the Atlassian API Token
First, you need to get an Atlassian API token. Log in to your Atlassian account and click the icon of your profile on the right top, then go to Account Settings.
Go to the Security page and find the Create and manage API tokens link.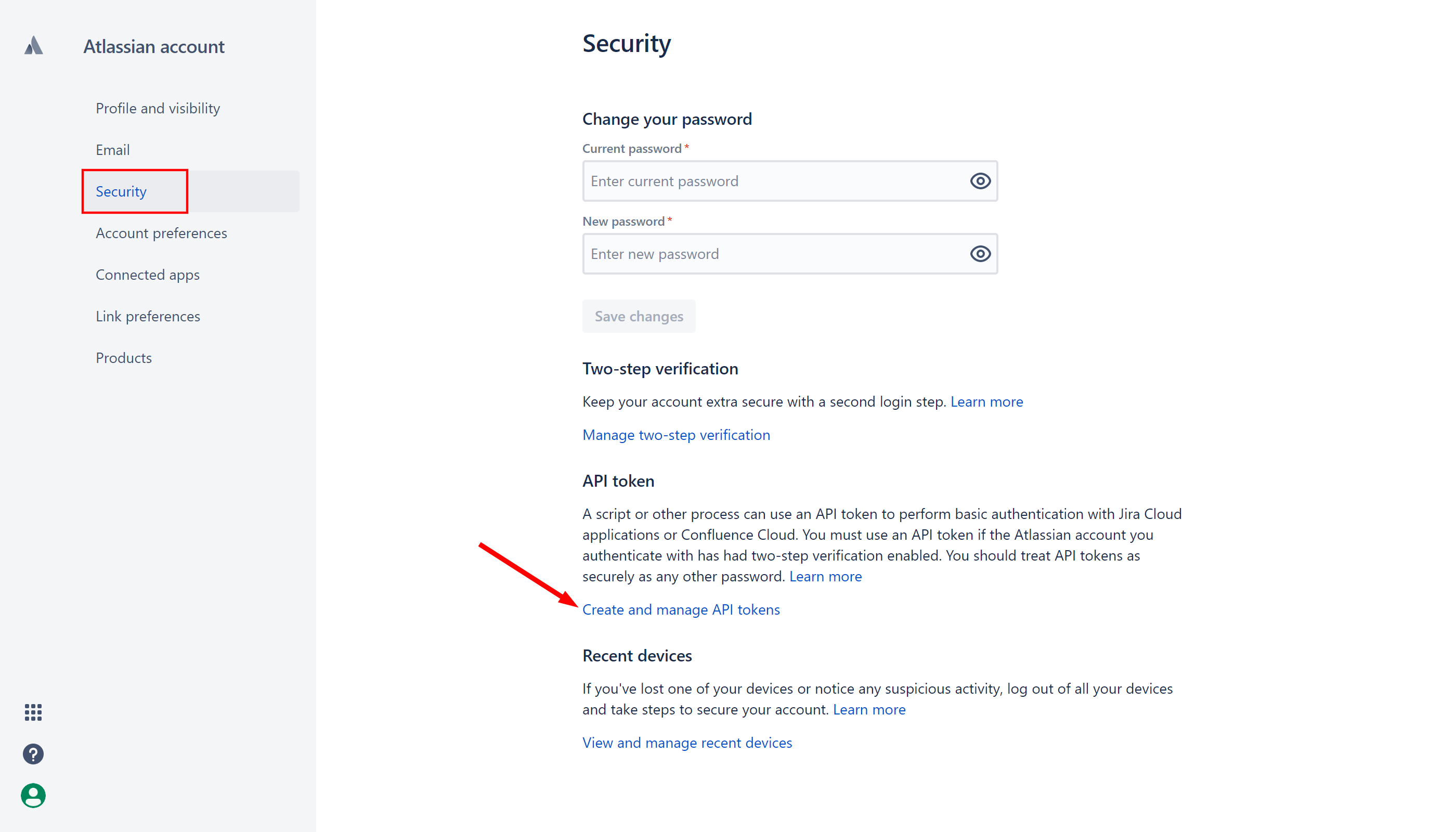 Click the Create API token button.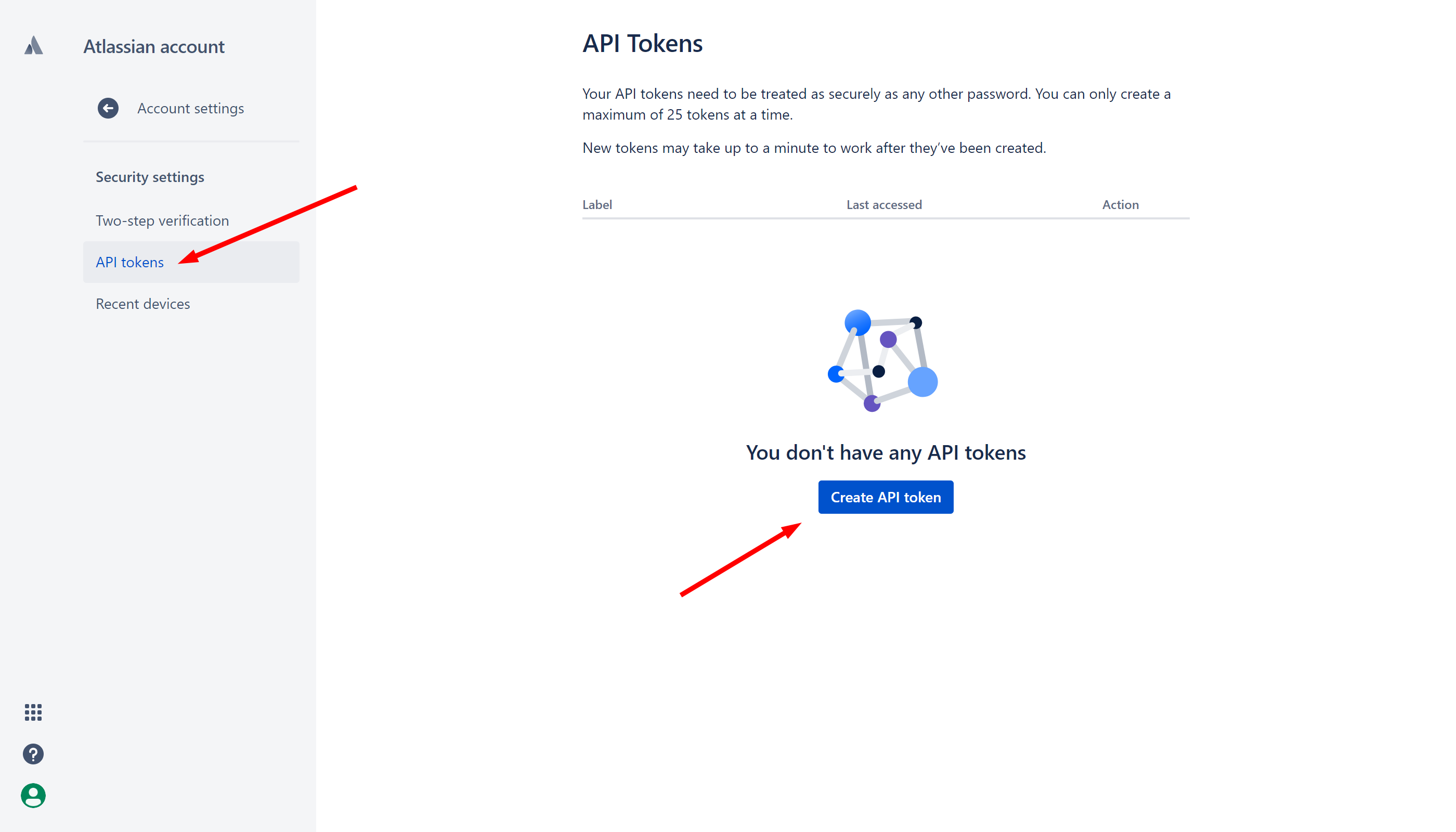 Name the token and click the Create button. After the token is created, click the Copy button.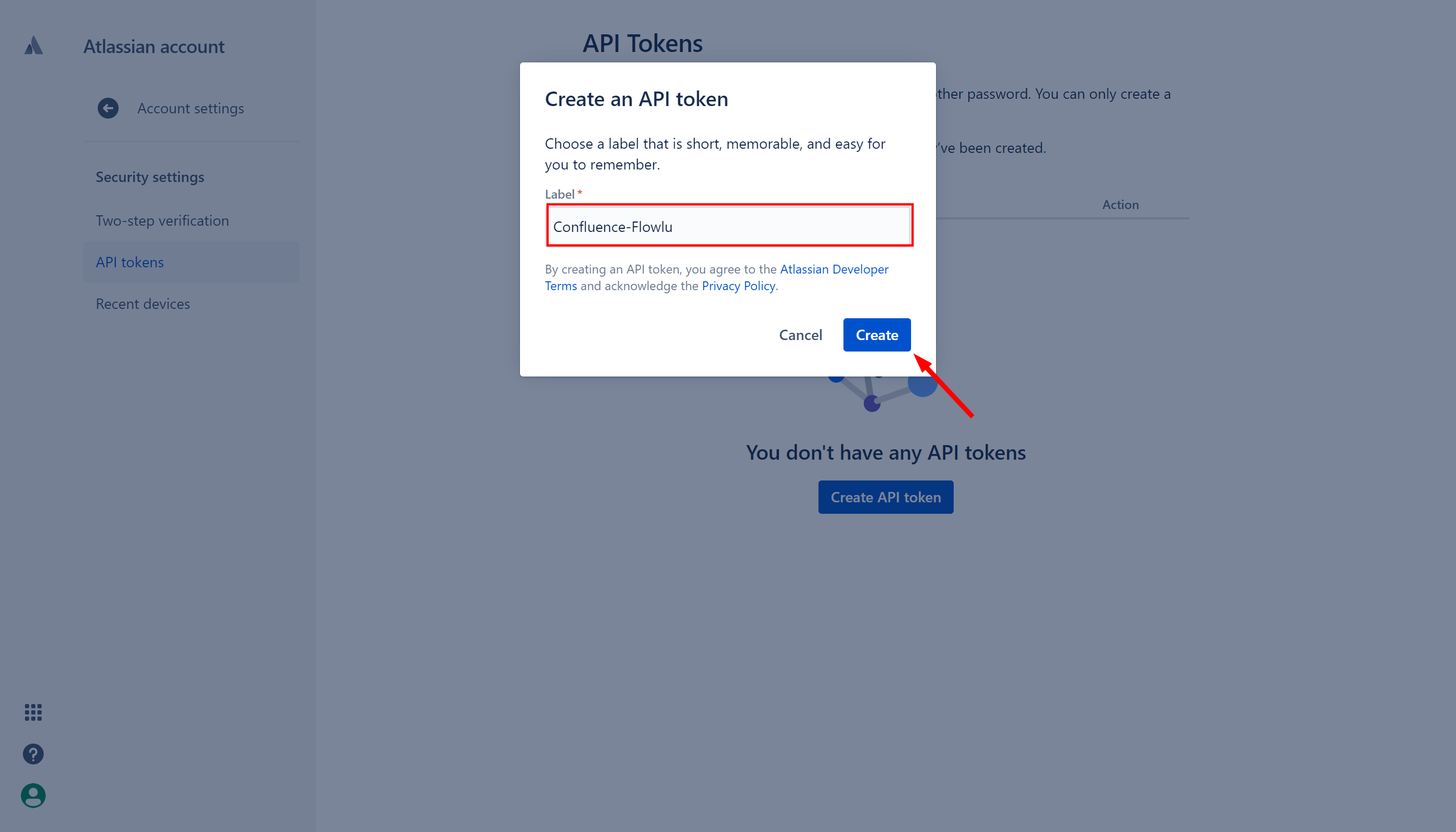 How to Set Up Confluence Integration in Flowlu
Go to your Flowlu account Home Page. On the right top, click the Add button → Knowledge Base → Import from Confluence. Find the Import from Confluence module on the dashboard and tap the Import button.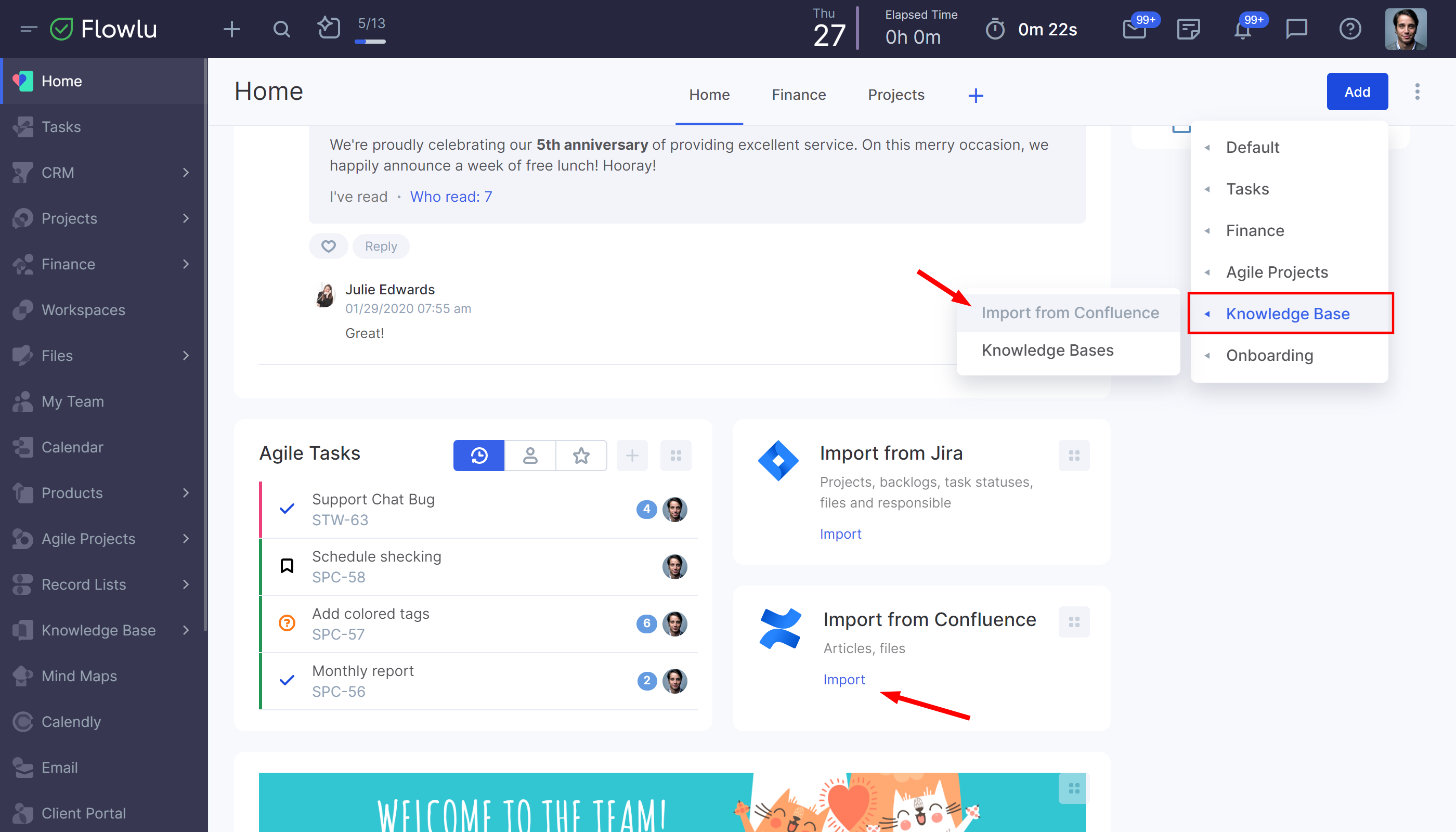 Step 1
After you click the Import button, the sidebar will be opened.
On step 1, fill in your Confluence knowledge base domain, email address linked to Atlassian and the API-token you've copied before. After you've filled in all the fields, click the Next button.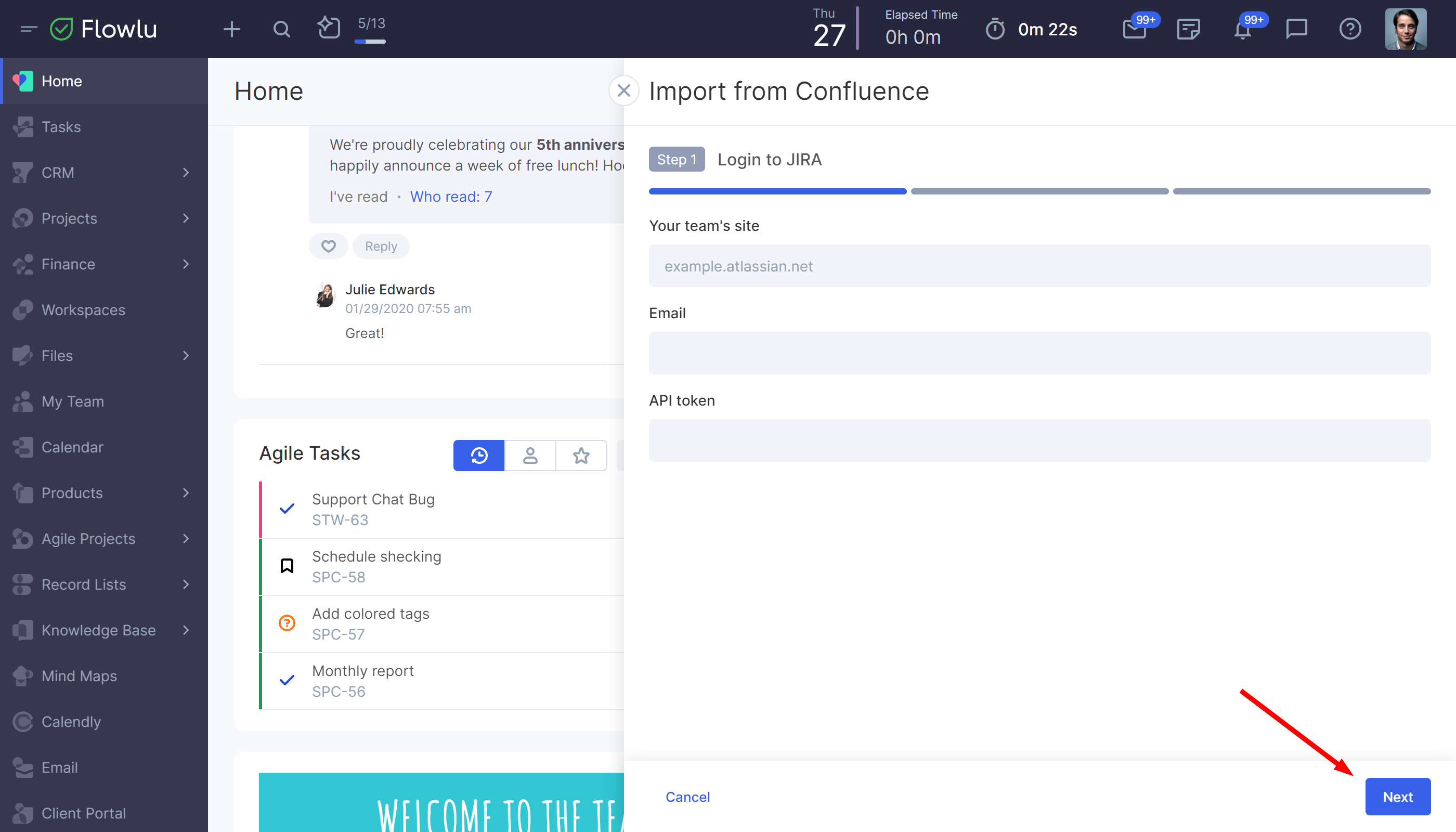 Step 2
On step 2, select the knowledge base from Confluence and choose the Flowlu knowledge base you want to import the base in. Map fields from Confluence to Flowlu and click the Next button.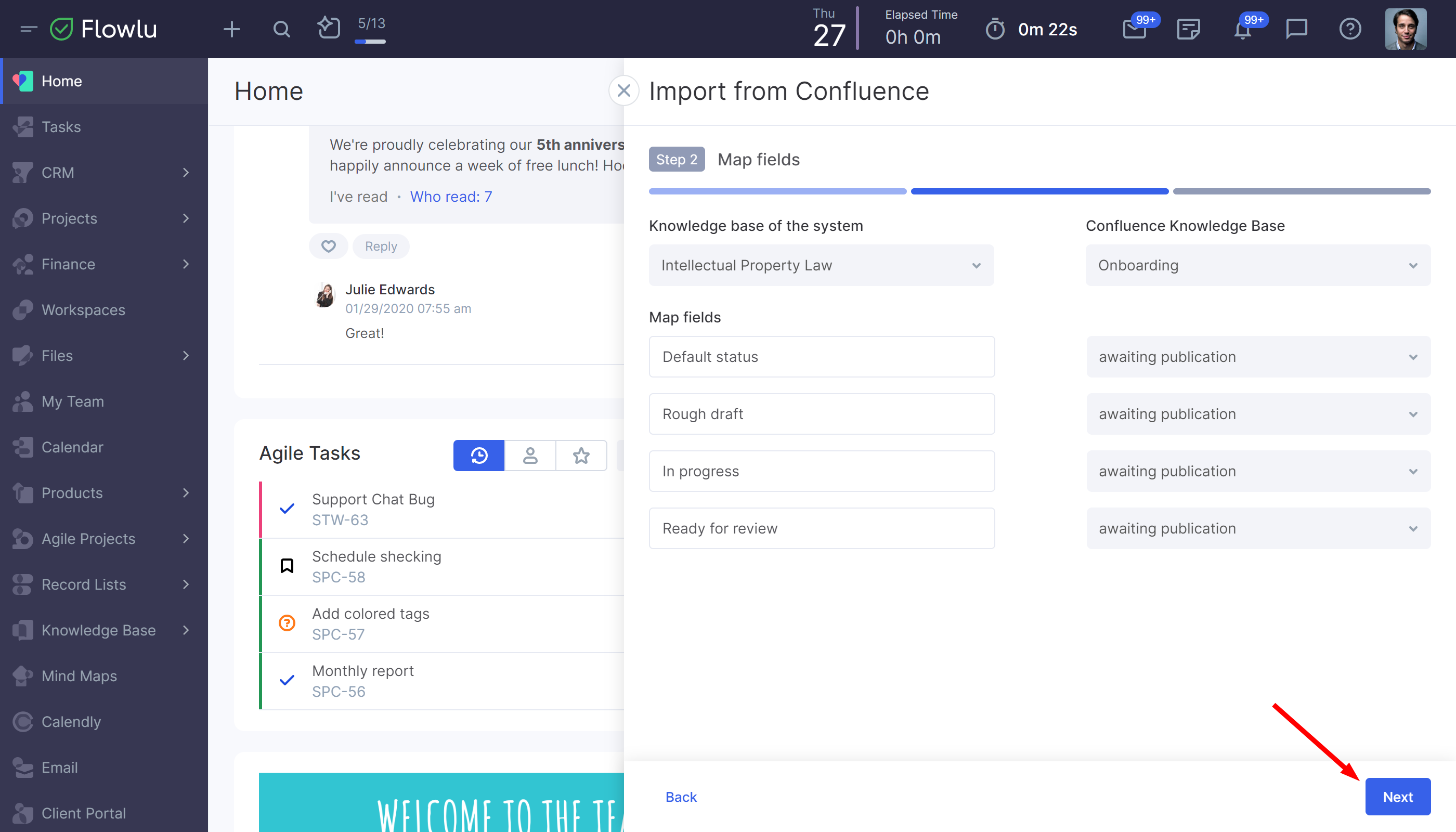 Step 3
On step 3, click the Import button. It will take a few seconds to upload.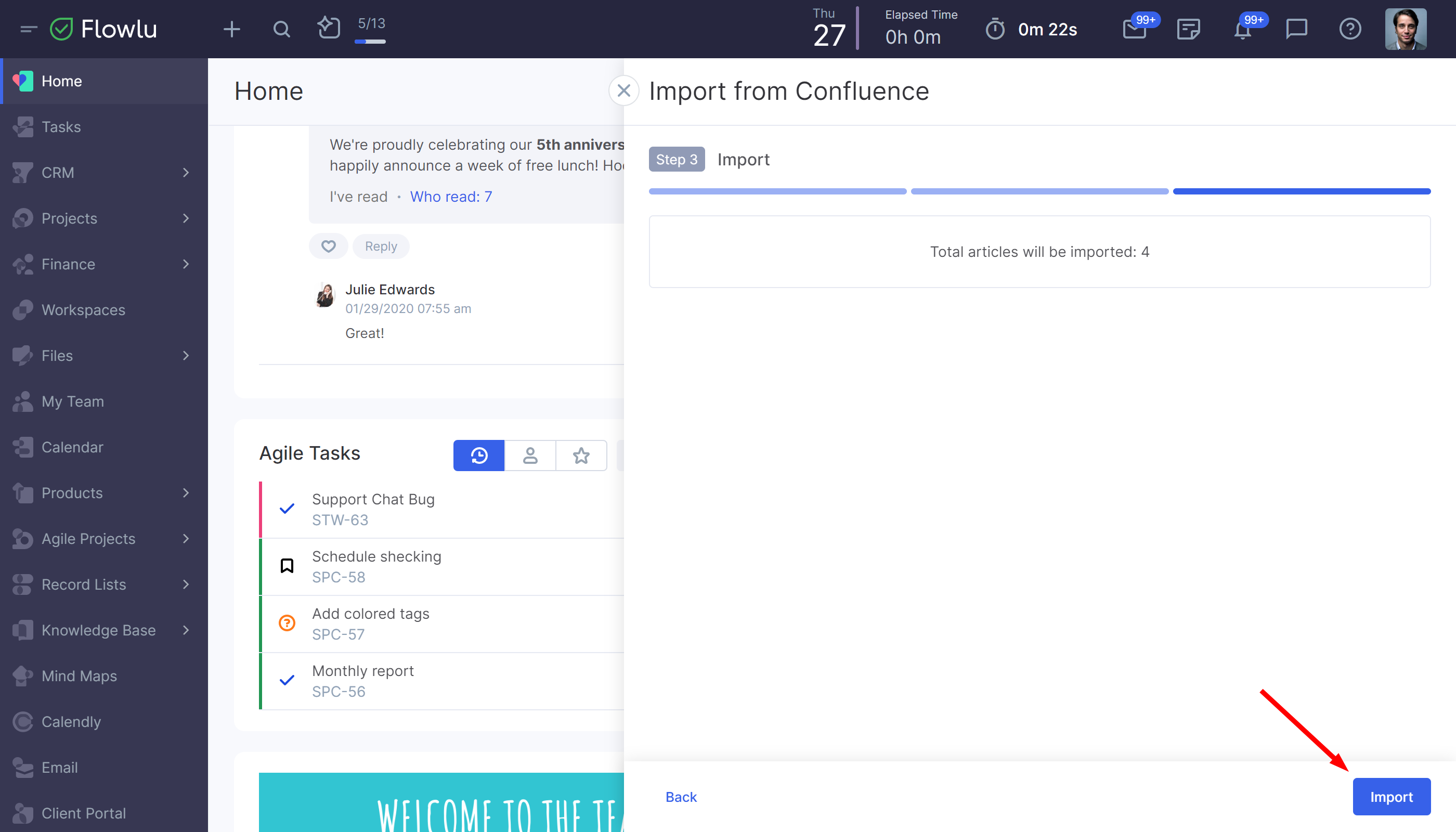 After it's uploaded, click the Go to the knowledge base link.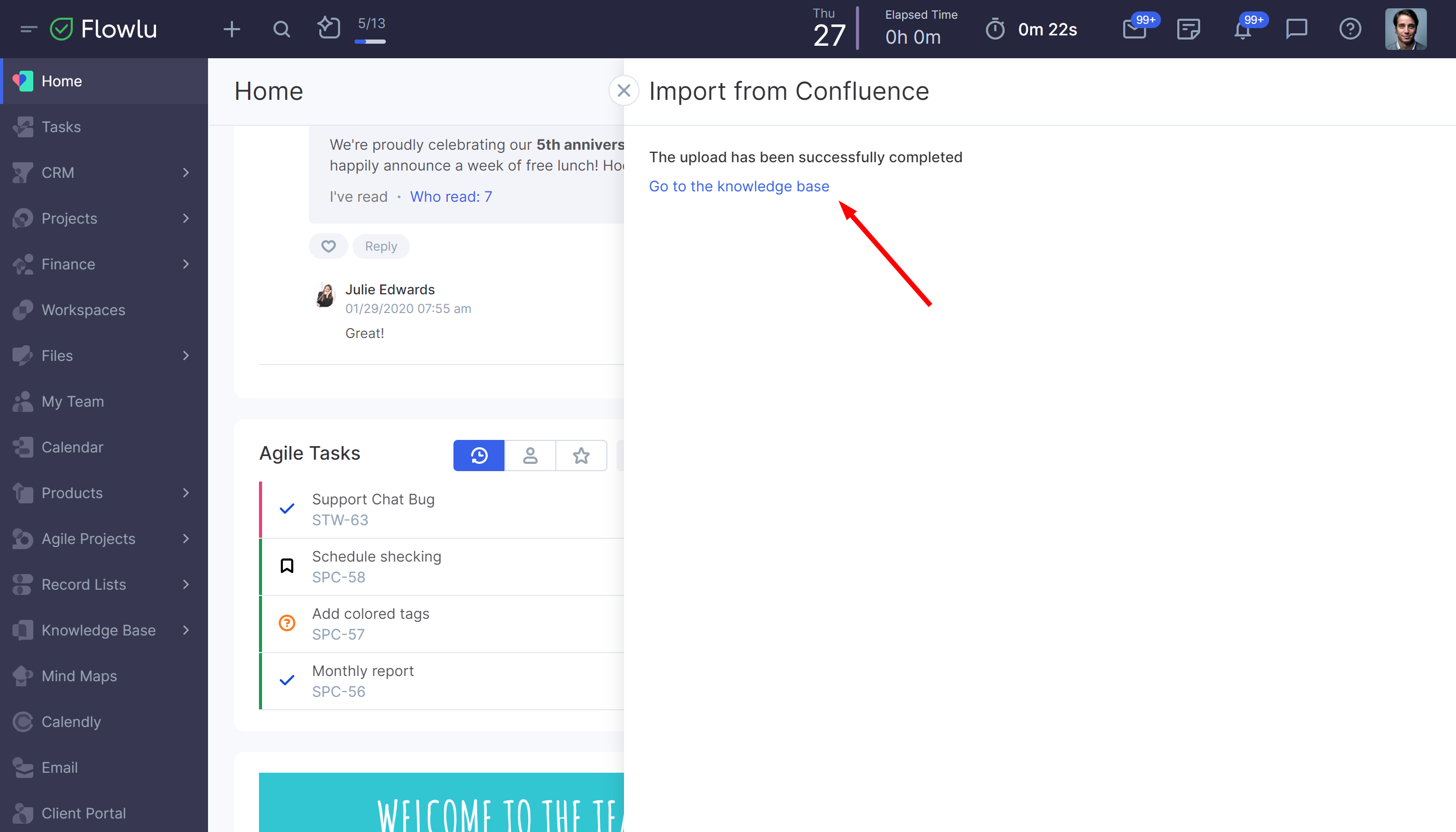 Done! Confluence knowledge base is in Flowlu.