Access Rights: Time Tracker
Access Rights: Time Tracker
---
Access rights to the Time Tracker can be set by portal administrators. You can do this in the Portal settings → Time Tracker → Main Settings → User Access Settings.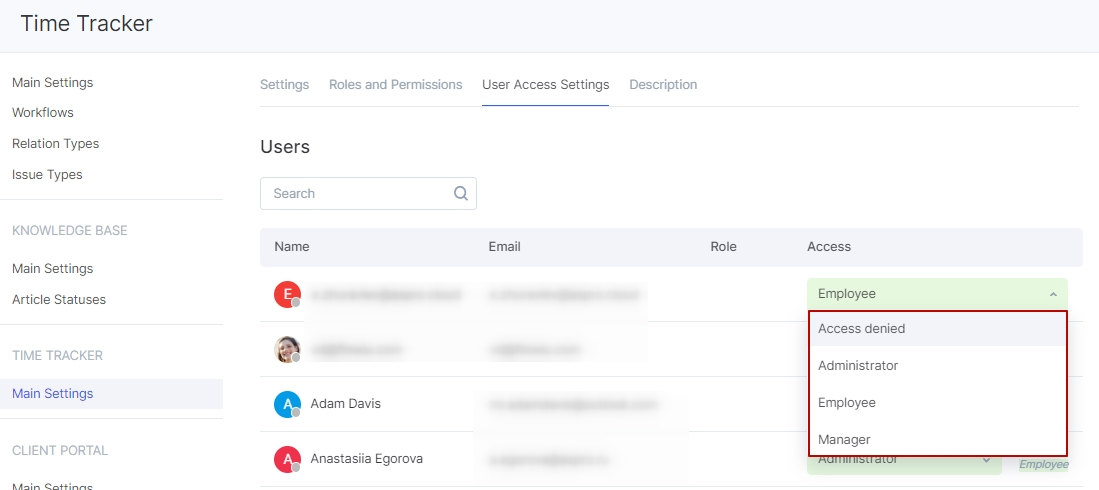 Main Settings for Time Tracker can be found on the Timesheets page too: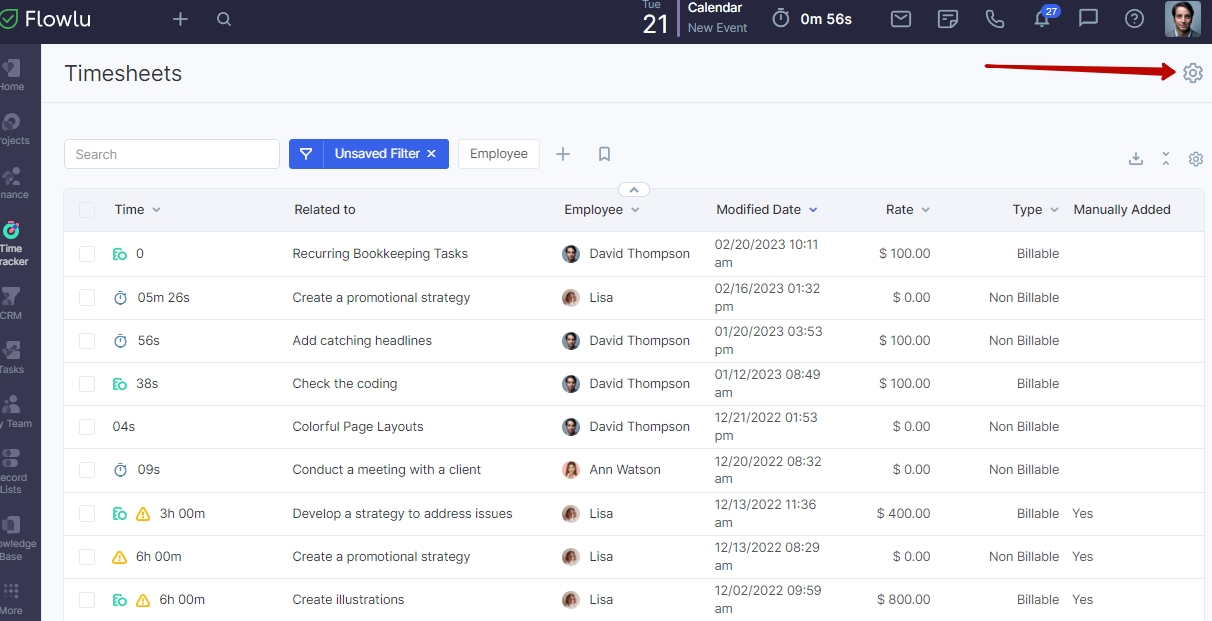 Or, you can set it in the user's profile. To do this, go to the User Management → user's profile, for which you are going to assign permissions, → Access Rights tab.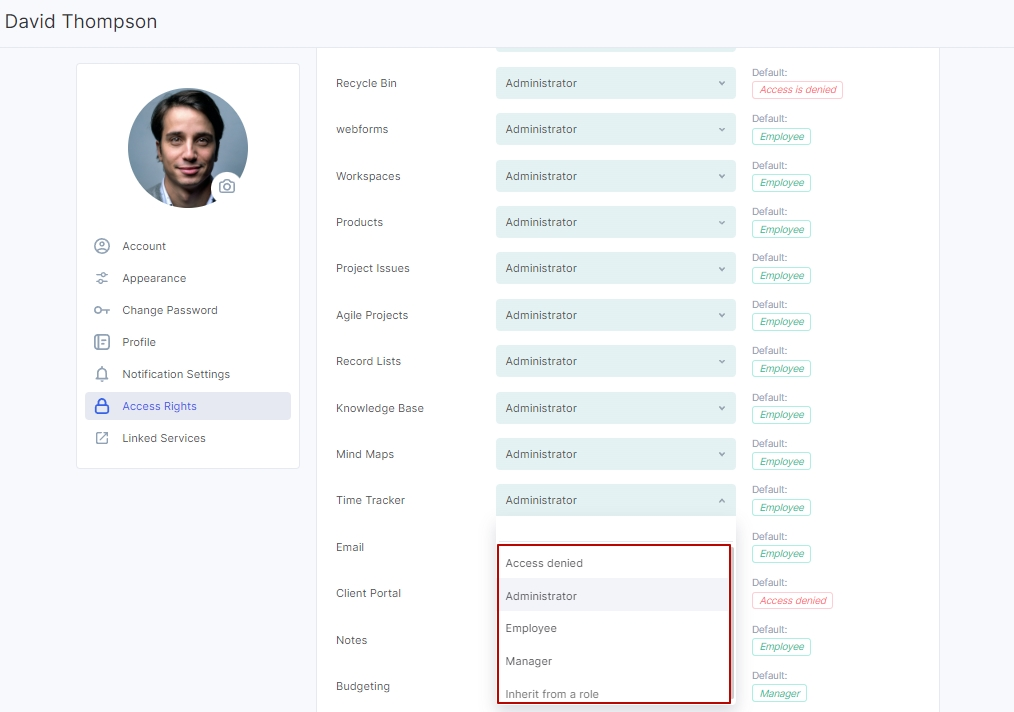 There are three types of accesses: Employee, Administrator and Manager. It is also possible to deny user's access to the module.
Employee:
User with Employee access rights can use Time Tracker and view his/her own time records. At the same time, even in these records, this person does not see the hourly rate.
Manager:
The manager sees the records of all employees, he/she can edit them, change an assignee, but does not see the financial settings of the Time Tracker and the project.
Administrator:
The administrator has full control over the data of the Time Tracker: He/she can manage the records of all the employees, change data, and set the hourly rate both for the whole company and a particular project or task.